The original owners of Les Dolimarts decided to site the hotel at the top of a hill near the village of Bohan in Belgium. This ensured that the guests who stayed there had the most fantastic views.
In our article Former Belgium Vacation Center Les Dolimarts, we shared some photographs of the abandoned Les Dolimarts resort. Thanks to the Back In Time website, we are now able to share some pictures of what this abandoned vacation spot looked like when it was bustling with guests.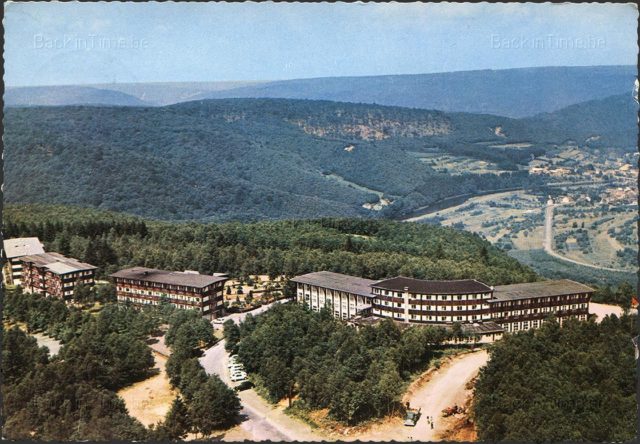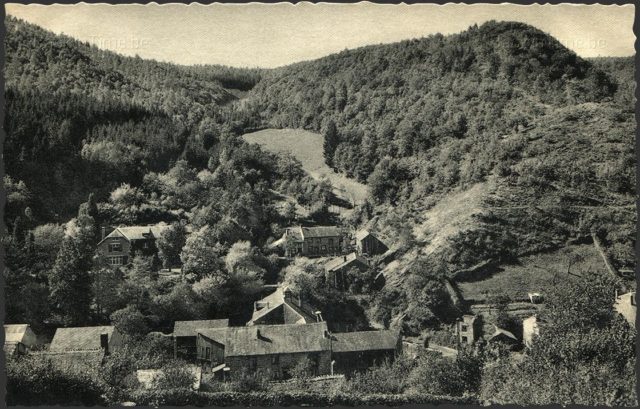 Les Dolimarts was built by the Socialist Mutualities, health insurance funds in Belgium. The initial purpose was for the resort to be an affordable holiday destination for health insurance customers. The design was based on Western models, so it included facilities such as a self-service restaurant, a bowling alley, and an arcade.
One form of entertainment that proved to be very popular was the mini-golf course, as can be seen from the photos that show a big queue of people waiting for their turn.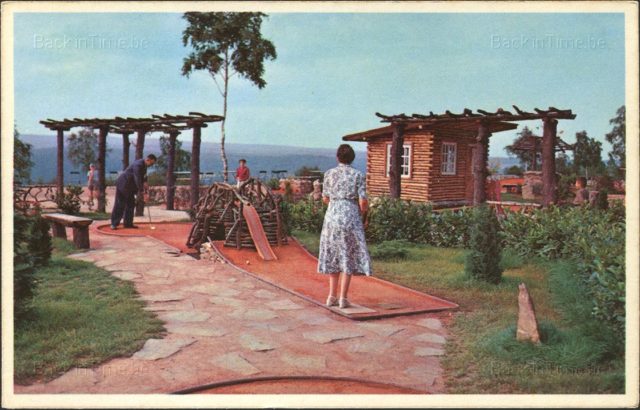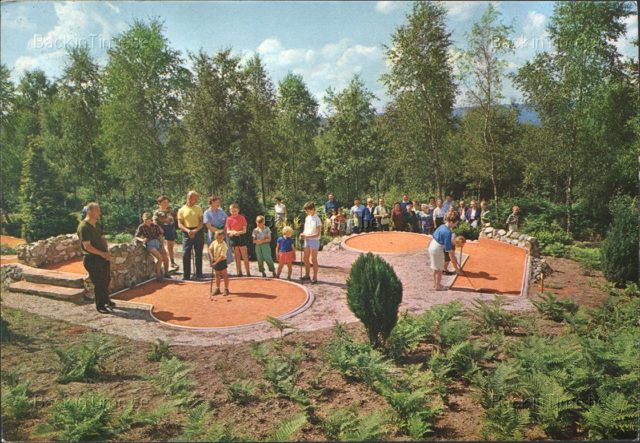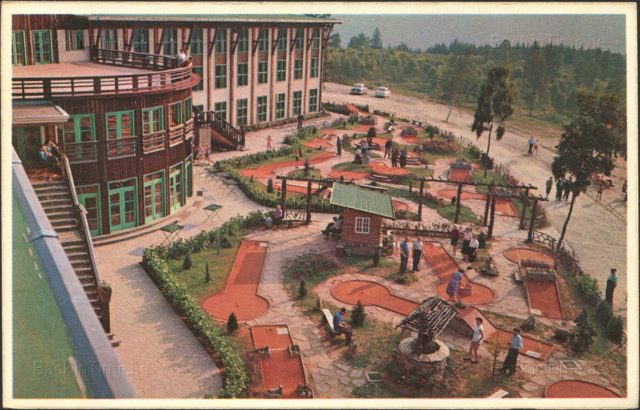 In addition, the hotel had a room that could be used as a ballroom, dance hall, or concert venue.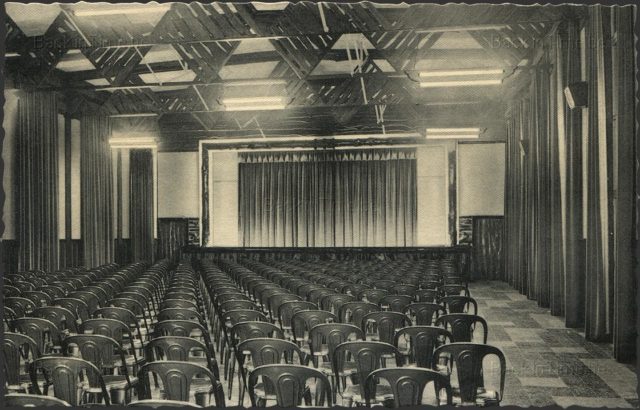 Les Dolimarts provided a variety of accommodation options. Guests could choose to stay in the hotel itself or in one of the distinctive triangular-shaped cottages and chalets on the grounds.
One nostalgic blogger remembered them as "superb, comfortable chalets" that were "scattered throughout the forest." Many commentators described the place as "magical" when remembering their own trips there as children.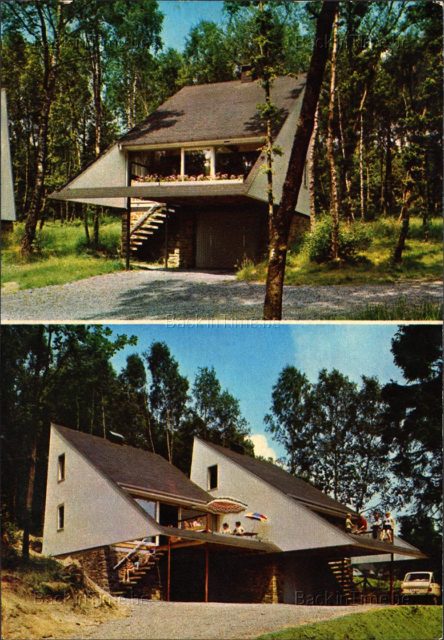 Being able to accommodate around 1,200 guests at a time, it was essential for the resort to have a dining area and kitchens that were large enough to be able to cater for so many people.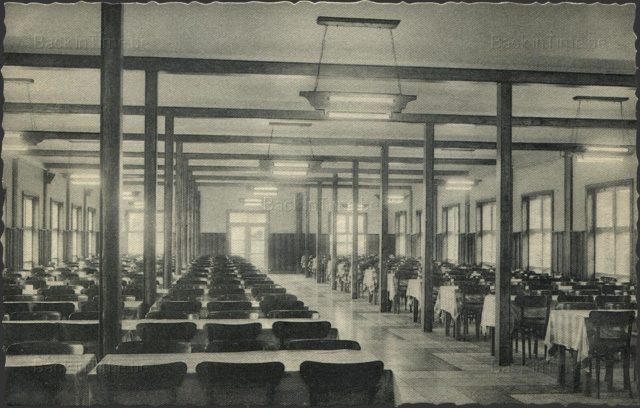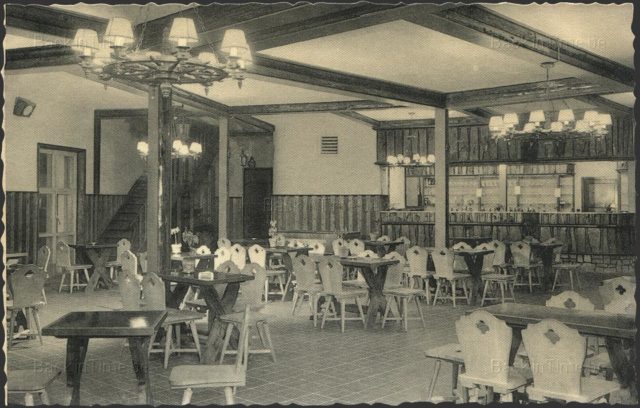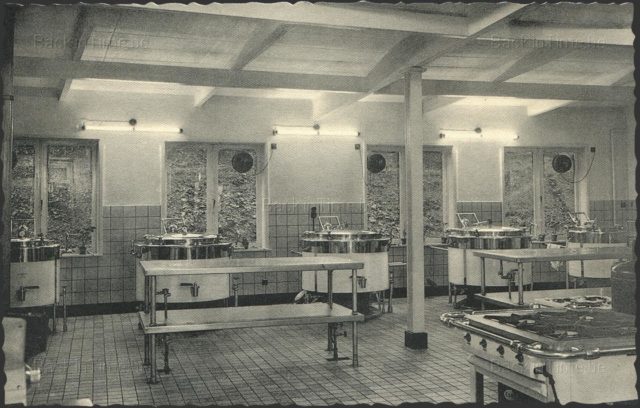 One blog covering this neglected resort has a string of comments from those who remember going on holiday to Les Dolimarts during its peak times from the 1960s to the 1980s. Most agree that the resort began to show signs of wear during the 1990s, and many expressed sadness at seeing a place that was so much a part of their childhood being neglected and allowed to fall into ruin.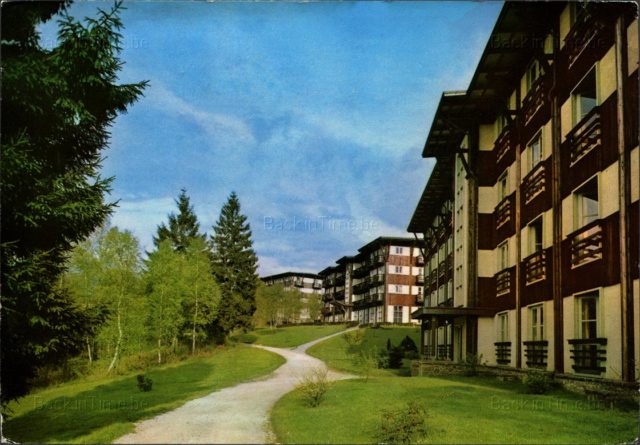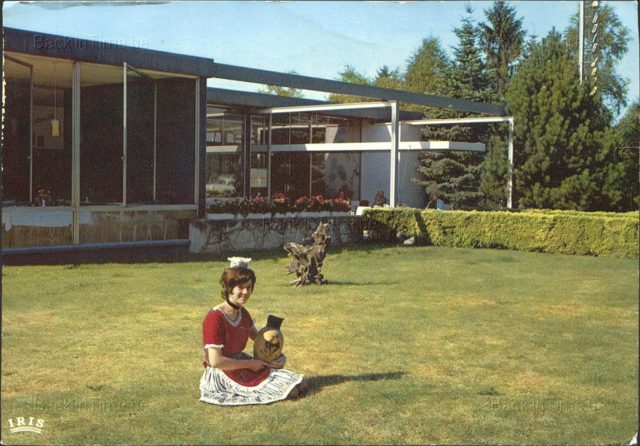 There were several stories of teenage escapades and holiday romances, all undertaken while parents sat drinking and chatting in one of the bars or patios. With a playground equipped with swings, a sandpit, and a slide, as well as a bowling alley and an arcade, there was plenty for kids to do while their parents relaxed.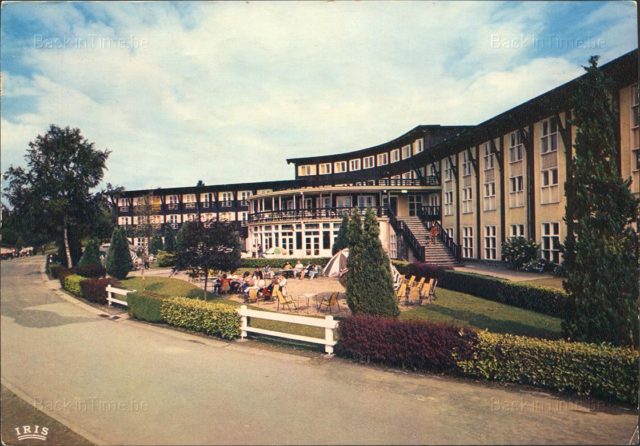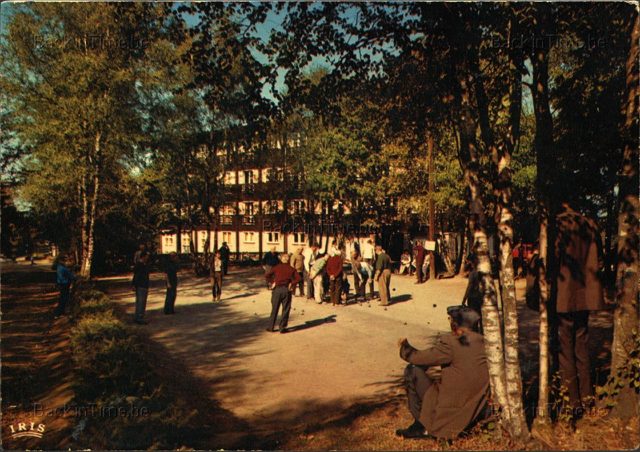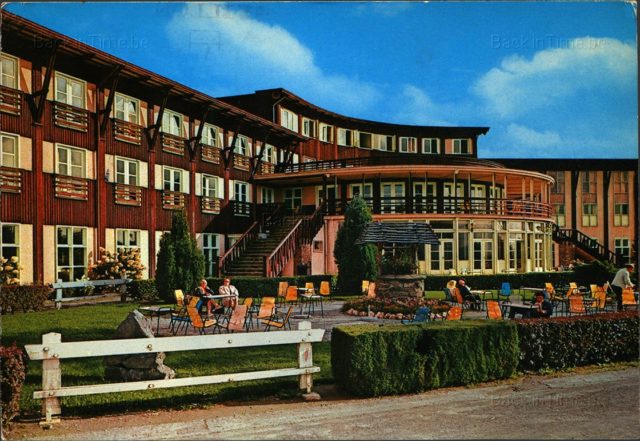 Unfortunately, the golden days of Les Dolimarts were not to last. The business slowly began to lose money and was forced to close its doors to guests in 2000. Although the Belgian government paid over 3.1 million euros to turn to former resort into somewhere to house asylum seekers, nothing ever came of that plan.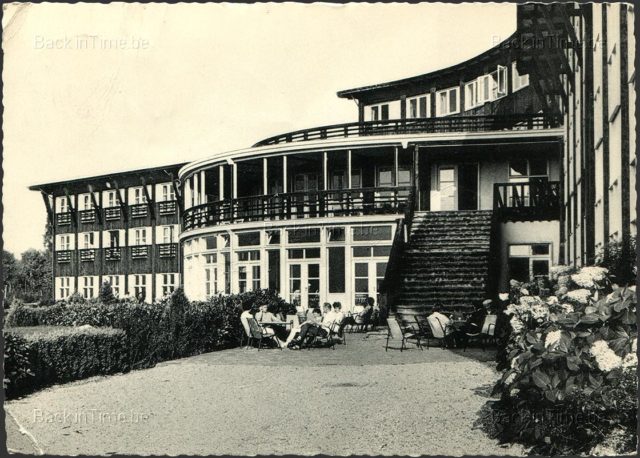 The whole site stood abandoned for many years. It gradually fell into decline, attracting thieves and vandals.
In 2004, it was discovered that the soil had been contaminated by several liters of toxic liquid being poured on the ground. It cost the state 2.6 million euros to clean it up. By the time they managed to sell the land in 2005, the state only got 220,000 euros for it.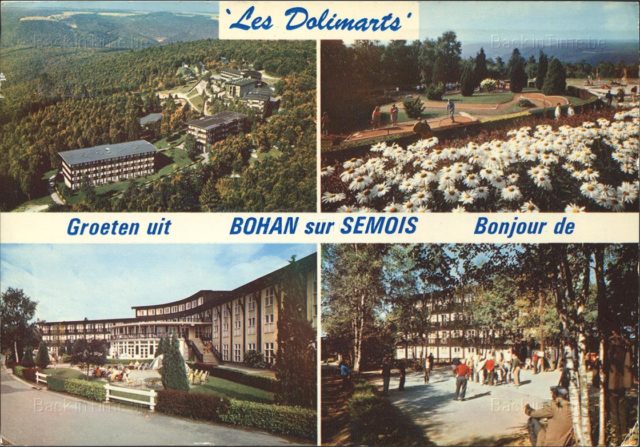 Having bought the former resort, the new owners did nothing with it, and a fire broke out in 2007, destroying the main building, the restaurant, and bowling alley.
However, there are plans in place to turn the whole area into a new resort featuring 50 wood cabins on part of the 30-hectare (74-acre) site. The plan is to complete the work in stages, with 15 cabins being built in each stage.
The first 15 cabins are expected to cost 1.5 million euros to complete. No restaurants or activities will be provided onsite, as it's hoped visitors will go out into the neighboring countryside and support local businesses.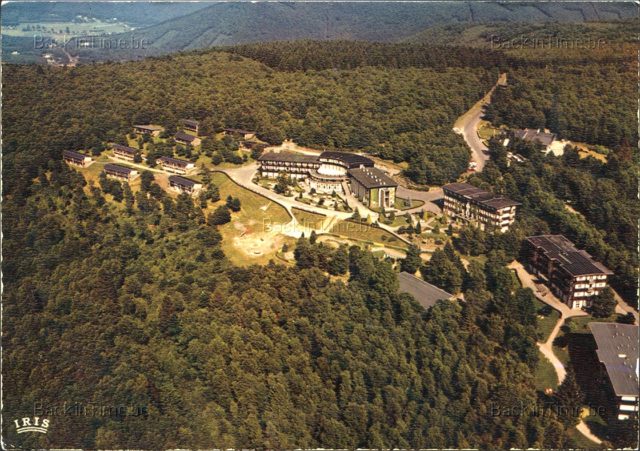 The new resort will be named Les Cabanes des Dolimarts. With the final permits granted in January 2020, this means that, once again, Les Dolimarts will be able to offer happy vacation memories to families once again.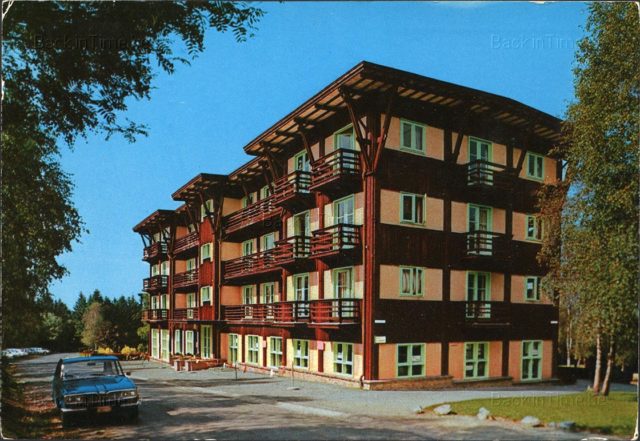 Huge thanks to Etienne Vercouter from Back in Time for giving us permission to share these pictures with our readers. Etienne has been practicing UrbEx in Belgium since he was a child in the 1980s.
The idea of making a website came to him about 15 years ago. Sharing modern photographs of buildings that have been vandalized did not appeal. Instead, he preferred to show buildings before the beginning of their end.