Bennett College, formerly the Bennett School for Girls, was once a prestigious private all-girls school. It educated the daughters of America's most prominent families, including Betsy Bloomingdale and Judi Andersen. Unfortunately, crippling debt and a rise in the popularity of co-ed schooling led to its closure in 1978, leaving behind a haunting abandoned space that Antiquity Echoes has explored.
A fabulous hotel opens (and closes) to the public
The most iconic building at Bennett College was Halcyon Hall. It was built in 1893 by wealthy New York publisher H.J. Davison Jr. and designed by James E. Ware. The impressive 200-room structure was five stories tall, with a basement and sub-basement, and featured dark wood paneling and stone reminiscent of the popular Queen Anne style.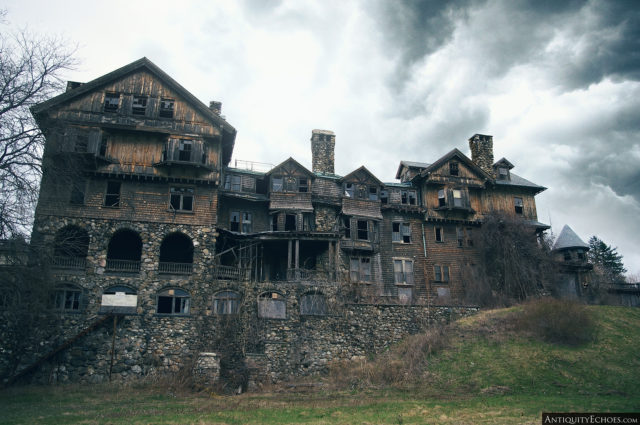 The hotel was built in the affluent town of Millbrook, New York. The intention was for it to be part lodgings, part museum, with Davison Jr. filling it with the books and worldly artifacts he'd collected over the years.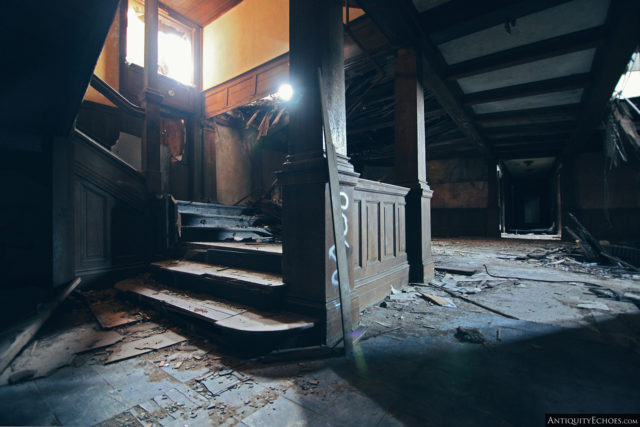 Unfortunately, the hotel was a failure and fell into debt. It officially closed its doors in 1901, never reaching the luxury clientele Davison Jr. had hoped. He wasn't the only hotel owner whose endeavors failed to catch on, however, as shown in Rusty Tagliareni and Christina Mathews' book, Abandoned Resorts of the Northeast (America Through Time).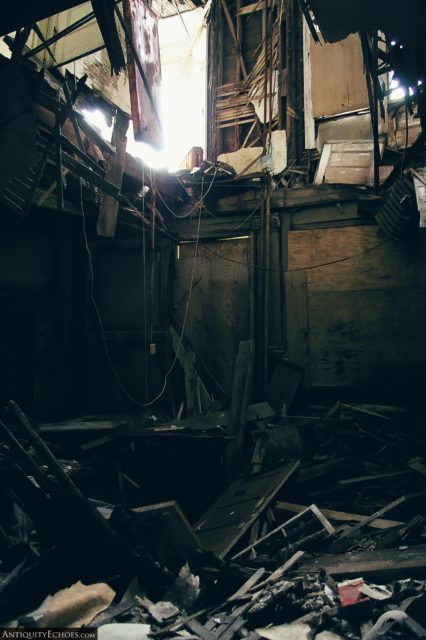 Halcyon Hall had a second chance at life in 1907, when it was bought by May F. Bennett, founder of Irvington's Bennett School for Girls. She'd run the educational institution since 1890 and was looking to move to a new location. The 22-acre lot in Millbrook appeared to be just the place she was looking for.
The campus undergoes renovations
At the time of Halcyon Hall's purchase, the Bennett School for Girls had an enrolment of 120 and a faculty of 29. It offered a unique education, with four years of high school and two additional years of higher-level study. Eventually, Bennett dropped the secondary school grades and transformed into a junior college. From then on, it was known as Bennett College.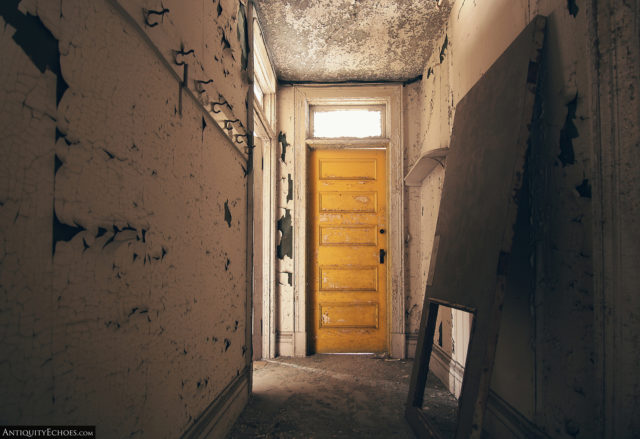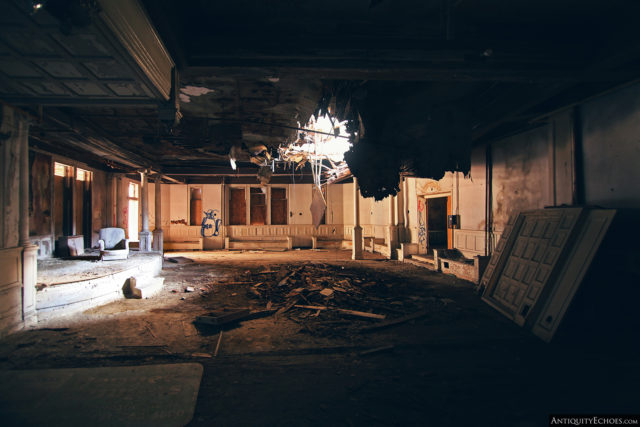 Halcyon Hall was used as the campus' main building, with room for student dormitories, classrooms, and other facilities. It also featured horse stables, a chapel and an outdoor theater, with more buildings being constructed on the property as time went on.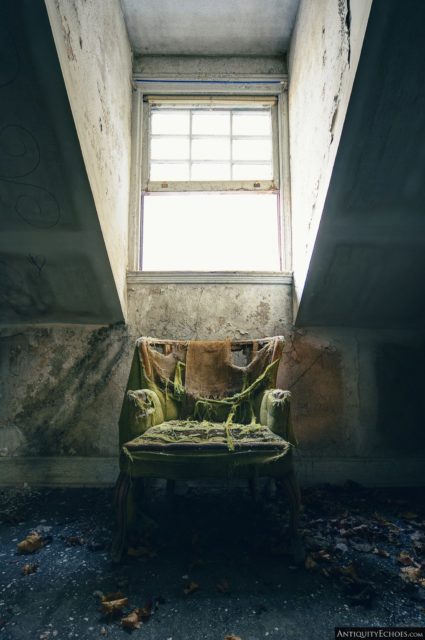 In 1926, the northern service wing, which formed a portion of the courtyard, was demolished and replaced with Gage Hall. It was initially home to additional dormitories, before being converted into classrooms and offices.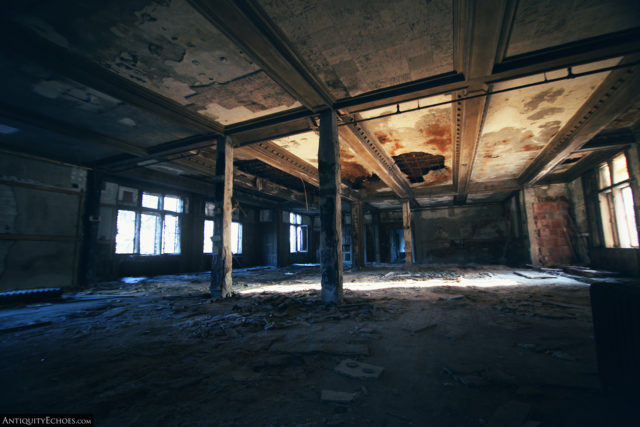 The 1950s saw more additions, including the stucco Alumnae Hall in the west wing dormitory and the campus library, which was built in 1956 out of the east wall of Gage Hall.
A school for the privileged
Those attending Bennett College were often from exceptionally prominent American families. While there, they studied subjects like art, equine studies, child development, history, literature, drama, fashion and interior design, music, modern languages, and domestic science.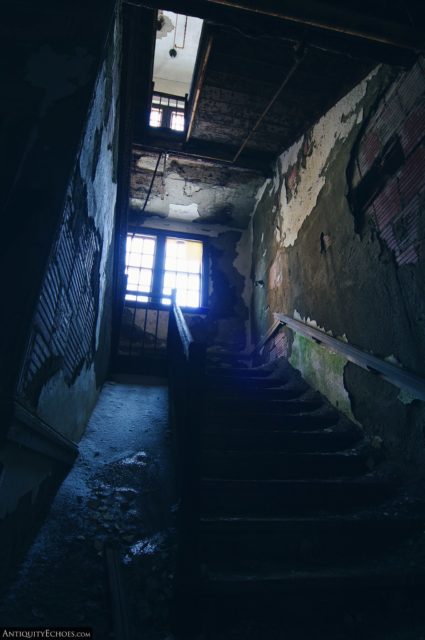 Given the school's size, students were encouraged to participate in leisurely activities alongside their studies. These included horseback riding, gymnastics, golf, skiing, and tennis. There was even a Nursery School for three- and four-years-olds.
Financial struggles arise
Bennett College began experiencing financial troubles during the late 1960s and early 1970s due to the demand for co-ed learning spaces. The days of all-boy and all-girl schools were ending, and the institution needed to adapt.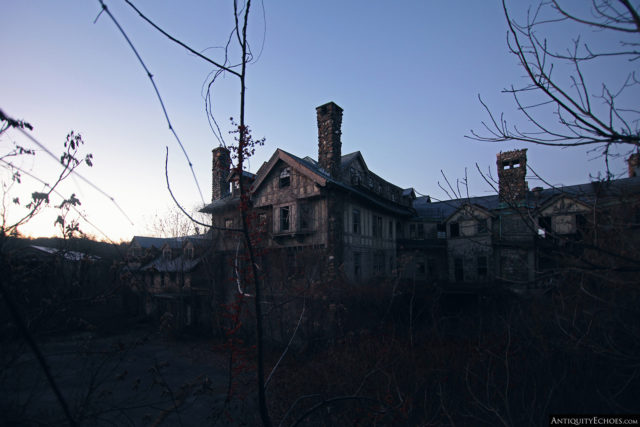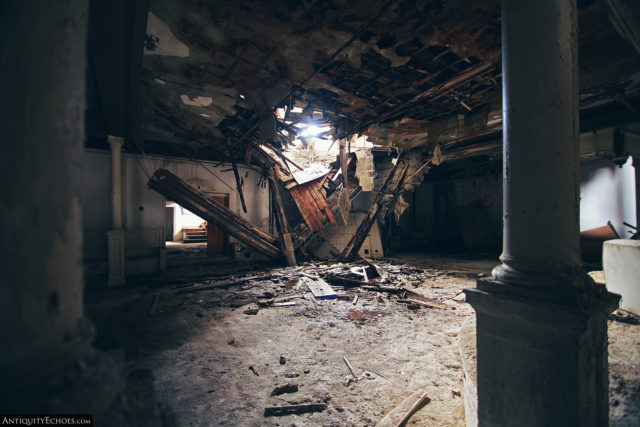 In 1974, the school began allowing males to attend. It spent a large sum of money upgrading its facilities to accommodate the new students. This included the construction of the new, state-of-the-art Kettering Science Building in 1972. Unfortunately, all this spending plunged it into more debt.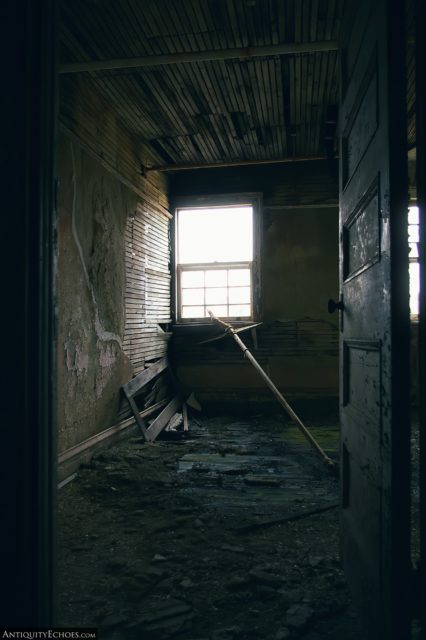 To keep the school from shutting down, its trustees approached Briarcliff College, another junior women's school that was struggling financially. However, before a deal between the two could be reached, the college merged with the New York Institute of Technology, leaving Bennett College with no choice but to declare bankruptcy.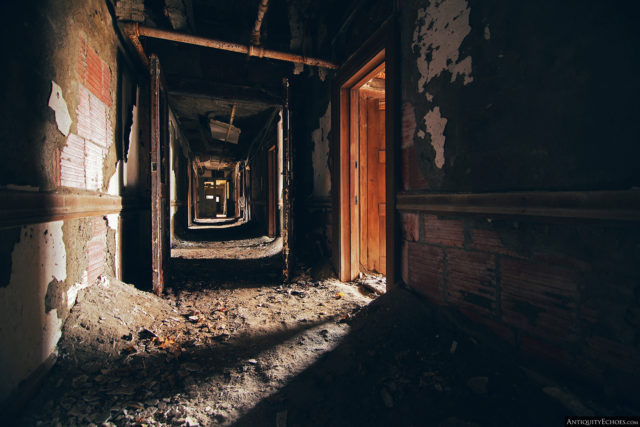 The school officially closed its doors in 1978. At the time of its closure, it had an enrolment of around 300, with many students having just completed their freshman orientation. So as to not interrupt their studies, they were given the option to transfer to Marist College, a co-ed university in nearby Poughkeepsie.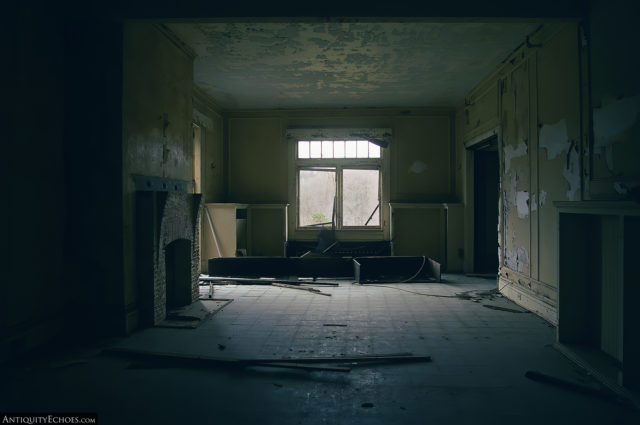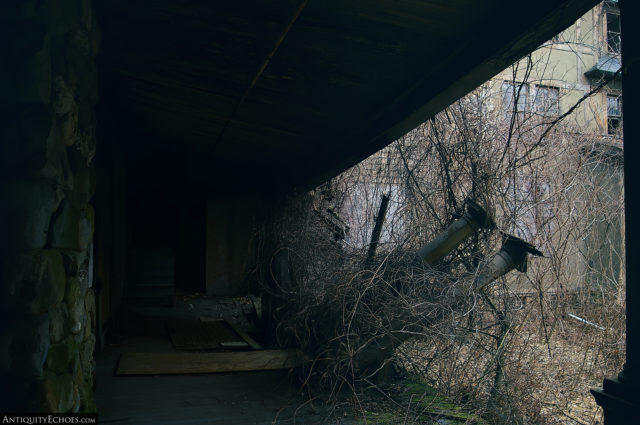 When the school shut its doors, its archives were donated to the Millbrook Library for future reference use. Much of its furniture, books, artifacts and equipment were also given to the public institution.
Halcyon Hall falls into disrepair
Halcyon Hall quickly fell into ruin without anyone to take care of it. Thieves broke into the building and stole various items of value, including important material intended to keep it standing.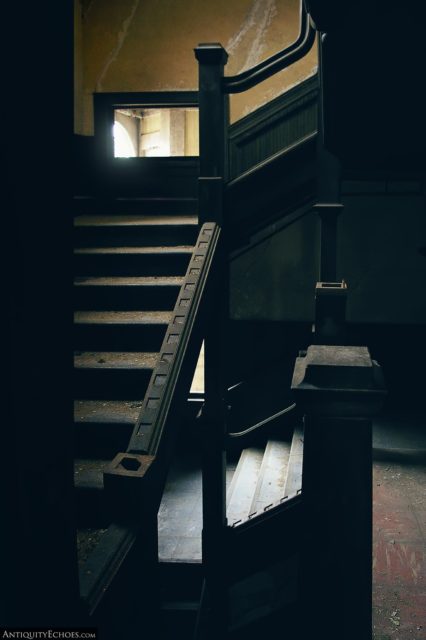 The heat was shut off, causing water pipes to burst. This resulted in extensive water damage throughout its rooms. Large portions of the roof also collapsed, allowing the elements to take their toll, and trees can be seen growing through the building.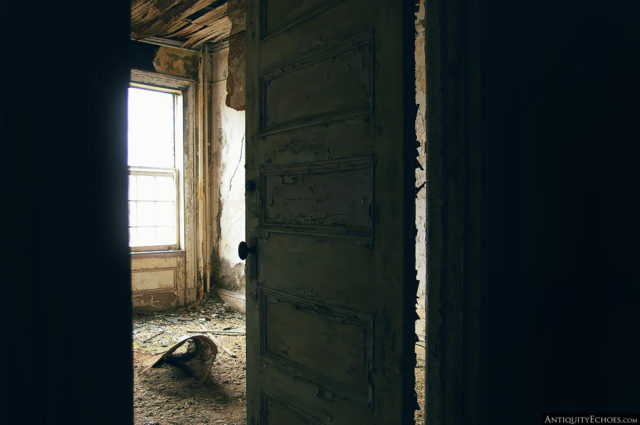 The property has had numerous owners since the school's closure. In the 1980s, James O'Dea bought the campus and converted some of the dormitories into condominiums. He'd had plans to do the same with Halcyon Hall, but ran into financial issues and sold off parts of the property. He repurchased it in 1994, only to experience the same problems.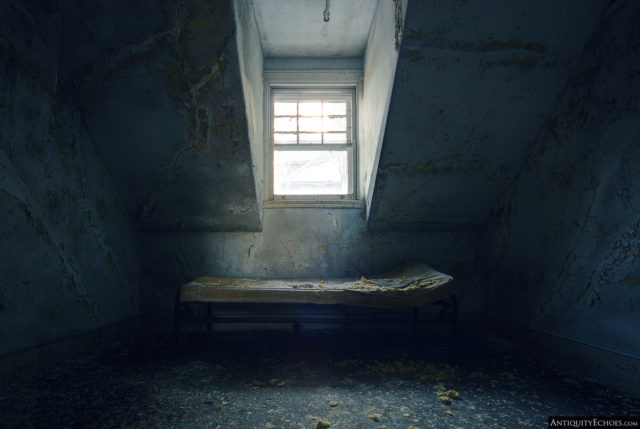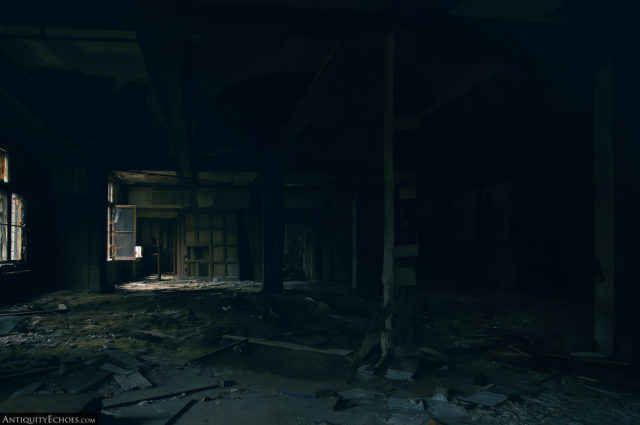 In 1992, Halcyon Hall was placed on the National Register of Historic Places. This was after its previous owner, the Mechanics and Farmers Savings Bank, failed and its assets were seized by the Federal Deposit Insurance Corporation.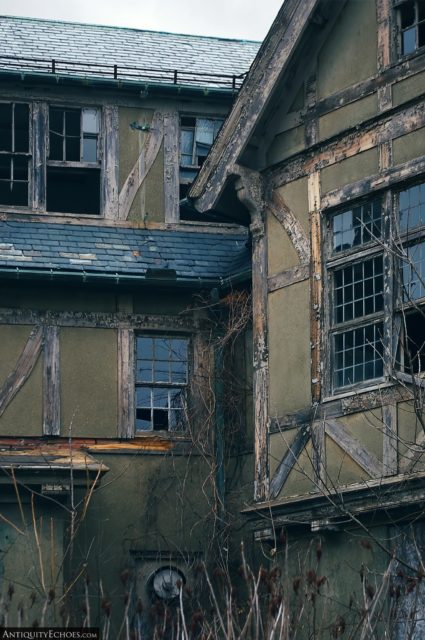 In 2014, the property was purchased by The Thorne Family LLC and the Millbrook Tribute Garden Foundation "in order to prevent development that [they felt] would not be beneficial to [the] village." This was in spite of public protest.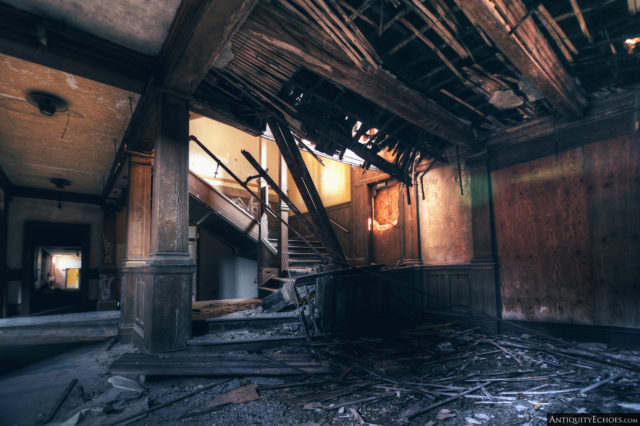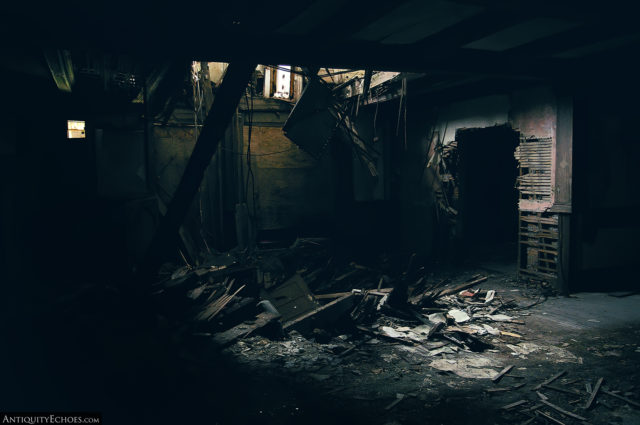 More from us: St. Joseph's Health Centre: The Abandoned Hospital That's Home to Canada's Largest Mural
The plan was to raze the property and in its place develop a public park. The remaining land would then be split into eight separate divisions and sold off to different developers. However, despite these plans, Halcyon Hall remains standing, albeit in a rather dilapidated state.