It begins with Marshall and Fox, an architectural firm from Chicago owned by Charles E. Fox and Benjamin H. Marshall. These two men designed a number of luxurious hotels throughout Chicago such as The Blackstone Hotel and The Drake Hotel, but their most valued work was the Edgewater Beach Hotel that went down in history as Chicago's most famous hotel of the day.
The first phase of construction began once James Patrick Connery and John Tobin Connery hired Marshall and Fox. Once completed, this building had exactly 400 rooms and was designed in the shape of a forked cross. On June 3rd, 1916, the hotel was officially opened. It served the Connerys well for seven years, but then it was time for an upgrade.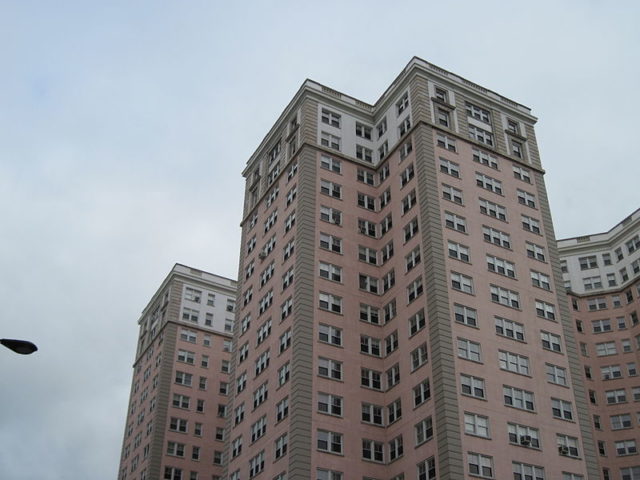 For this purpose, $3,000,000 were allocated and construction began. It was April 1923. When it was all done, this new extension had 600 rooms and towered 19 stories above street level and was erected slightly to the south of the older main building. It was not long before these new tower building became a success once it opened its doors for the first time on February 9th, 1924.
Furthermore, the hotel once stood on the shores of Lake Michigan which means that it had its own 360-meter-long private beach that allowed seaplanes to reach the hotel, making it even more attractive. The word of this new luxurious hotel travelled fast and in no time reached the ears of a number of famous people.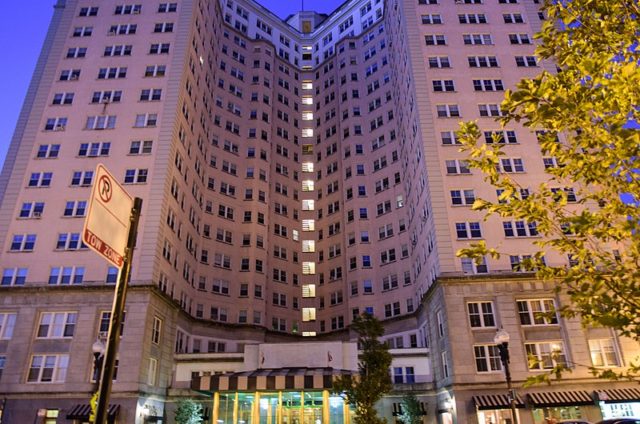 Throughout its history, Edgewater Beach Hotel was visited by a cornucopia of glitterati the like of which included Frank Sinatra, Charlie Chaplin, Marilyn Monroe, Nat King Cole, and even the Presidents Dwight D. Eisenhower and Franklin D. Roosevelt.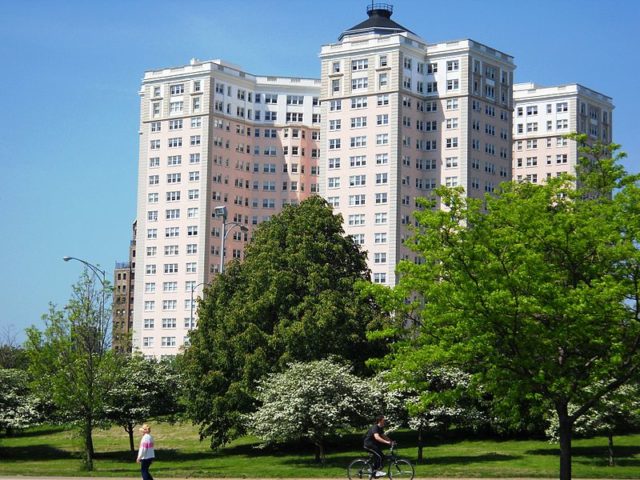 Such notable people were always accompanied by good parties and music and for that reason the Edgewater Beach Hotel had some of the best musicians of the day to perform their magic in there; artists such as Benny Goodman, Artie Shaw, Glenn Miller and great many more were all part of the history of this hotel. When the weather was nice and sunny, parties were held outdoors and during the winter months, the party was relocated in what was known as the Marine Dining Room. On top of it all, the hotel had its personal radio station called WEBH.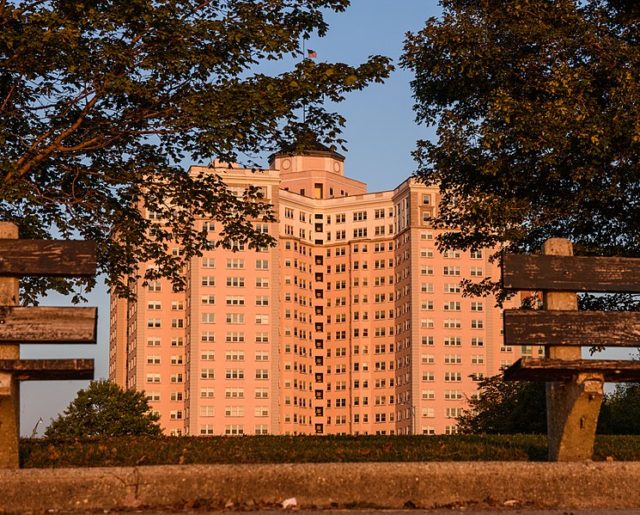 For years the hotel performed its best but then something happened that shook its very core. It was June 14th, 1949, four years after the Second World War, when Eddie Waitkus, the famous baseball first baseman, was shot. Standing behind that gun was one of Waitkus' fans, Ruth Ann Steinhagen, a 19-year-old girl. Luckily, Waitkus was not killed.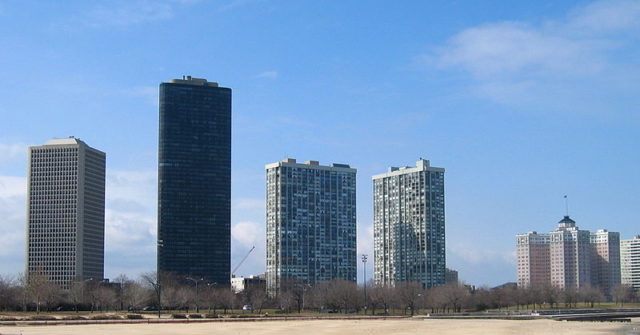 The story spread like a wildfire and even served as an inspiration for Bernard Malamud's famous novel, The Natural. Years later, in 1951, the expressway Lake Shore Drive received an extension which meant that the hotel was now cut off from Lake Michigan. This was a direct blow to the hotel's success. The solution was to add a private swimming pool, which they did in 1953.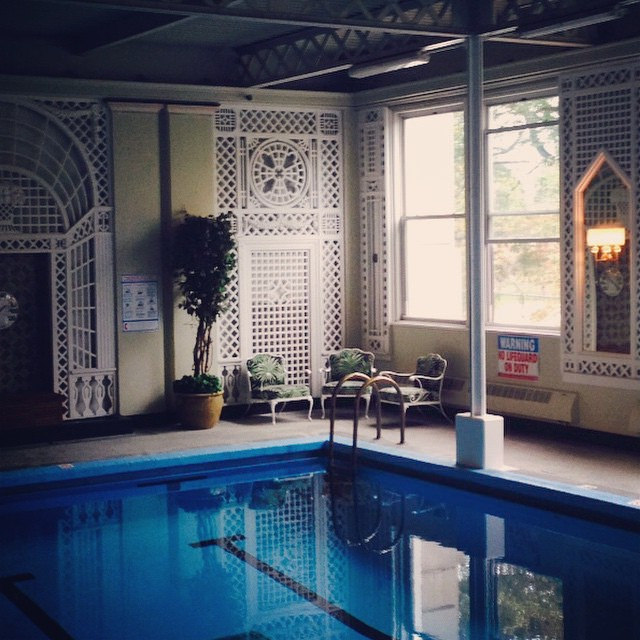 Seven years later, the hotel received its first major $900,000 renovation. That is when air conditioning was installed. Then, in 1963, the hotel received another notable guest, Martin Luther King Jr., who came to the Edgewater Beach Hotel for a conference.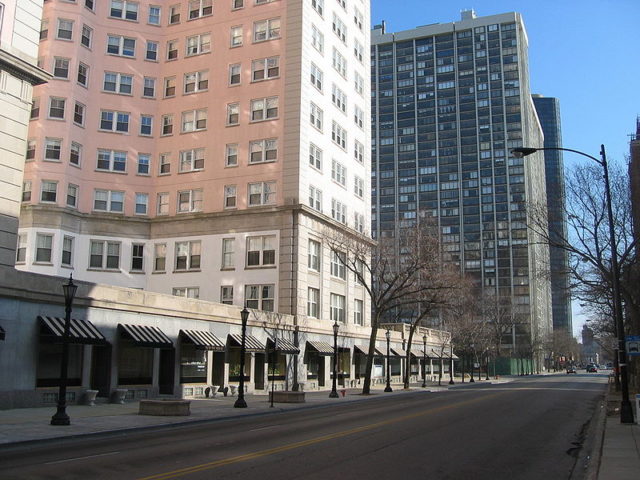 But not long after Luther's visit, in 1967, the hotel was closed. The buildings were rented to Loyola University that used it until 1969. That same year, the hotel was left vacant and scheduled for demolition. By 1971, almost all of it was demolished, except for the Edgewater Beach Apartments that were constructed on hotel's property in 1928.
Today these apartments are part of the National Register of Historic Places and are all that is left of this once famous hotel.