Many people have visited the Carnac Stones over the years, an impressive collection of megaliths in Brittany, France, that have been dated as old as 7,000 years. In a shocking turn of events, French Mayor Olivier Lepick allowed the destruction of roughly 40 of these historical markers in order to make space for a new hardware store. This caught the attention of a local archaeologist, who raised the alarm and sparked international outrage.
'French Stonehenge'
The Carnac Stones, colloquially called 'French Stonehenge' after the similar structures located across the English Channel in the United Kingdom, are certainly an impressive site. There are over 3,000 granite 'menhirs,' as they're called. In fact, they make up the largest collection of this kind in the world, despite not being as well known as Stonehenge. Their construction date is believed to be sometime between 4500 and 3300 BC.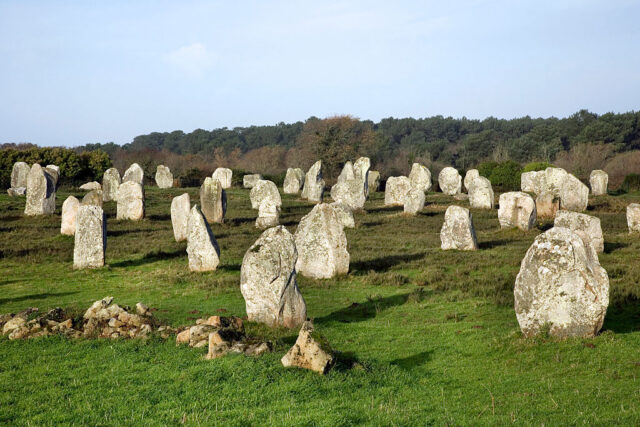 Although the collection is vast, they are relatively spread out around the Carnac area in France, and only certain groupings have been given historical protection. Others have fallen into neglect, with many of them corroding in livestock fields. The main grouping is the Alignements de Carnac, which is divided into three sites: Ménec, Kerlescan, and Kermario. The recently destroyed stones, however, fall outside this area.
Destroying history
They were located about one and a half kilometers outside of the Alignement de Carnac. In August 2022, Mayor Olivier Lepick gave permission to a French DIY chain to destroy some of the stones in this area so that they could build a new store. Since then, around 40 of them have been removed. This wasn't public knowledge, however, until local archaeologist Christian Obeltz wrote about what had happened on his personal blog.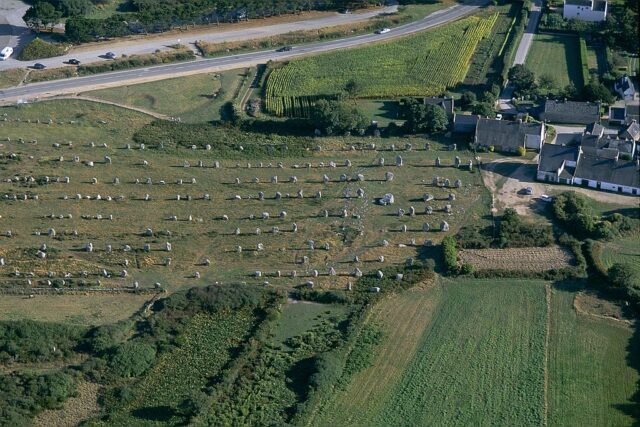 He claimed that "elected officials in the area and the department are in a hurry to build up anything [around the archaeological area] because once it is classified with Unesco, it won't be possible anymore." There is an ongoing project to have the site designated as such, with a committee that Lepick supposedly presides over. After Obeltz wrote his story, it was discovered by the local news, and their report eventually earned international attention.
Mayor Lepick speaks out
Despite being publicly criticized by other archaeologists, as well as various French Members of Parliament, Lepick stands by the fact that he didn't know the area was of such importance. Now dubbed the "most hated man in France," he said it was simply an "administrative error" as he was told that the site was of "low archaeological value." He also said that he had followed all the rules when deciding to grant this building permit.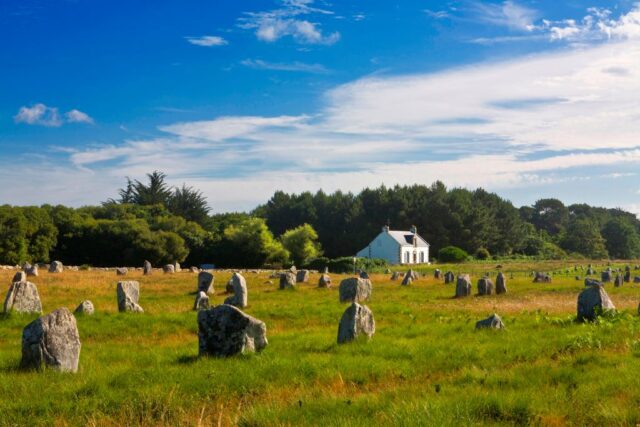 Lepick is absolutely shocked by the outpouring of hate towards him and his family since the story broke. He said, "It's as if I've destroyed the Mona Lisa. Everything is in place for me to get lynched." Supposedly he has been receiving death threats and promises of violence, leading to himself and his family being placed under police protection for the foreseeable future.
More from us: Pickleball Courts Are Breathing New Life Into Abandoned Malls
There is an ongoing debate as to whether the stones that were removed were even menhirs, but since they weren't properly studied before being destroyed, we will likely never know.