Šiauliai is Lithuania's fourth largest city. With a population of more than 100,000 people, many consider this city to be North Lithuania's capital even though there never was any documentation to back this claim.
Its history, however, can be traced all the way back to 1236, the year when a bloody battle happened not far from Šiauliai, a clash now known as the Battle of Saule. Our story begins some 11 kilometers north Šiauliai.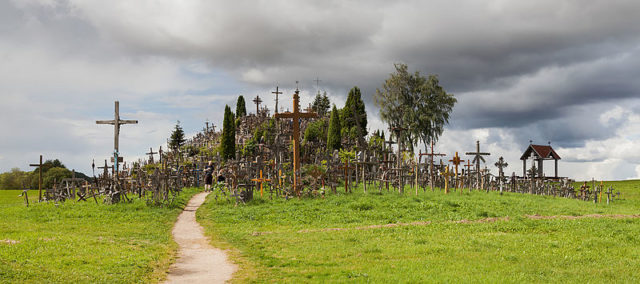 There are hundreds and hundreds of crosses stabbed into the ground but with no apparent order to them. As if something terrible had happened and a river of people flooded the area each placing a cross in their grief.
They call it the Hill of Crosses and, according to the latest estimates, this hill is now home to more than 100,000 crosses. The stories of how and when and why this happened are numerous. "…the mound's history is a complex narrative of wars and uprisings. Ancient legends, mysterious visions, and accounts of haunting surround the hill," writes the BBC.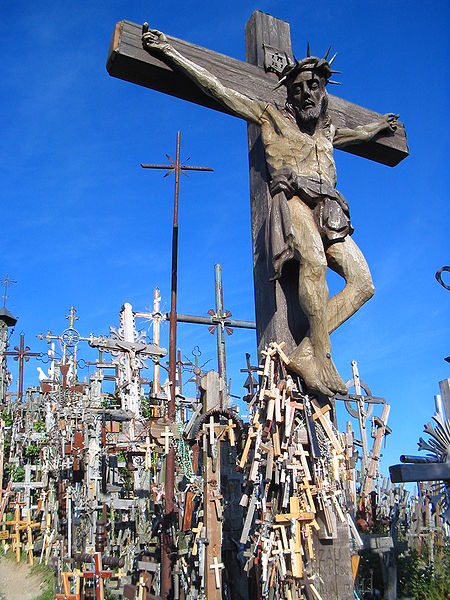 Following the research of a number of scholars, this hill is first mentioned in a chronicle dated 1850. One story goes back to when Lithuania was still part of the vast Russian Empire. On two separate occasions in 1831 and 1863, the Lithuanians decided to stand against the tsarist government and which is when a massive number of people went missing.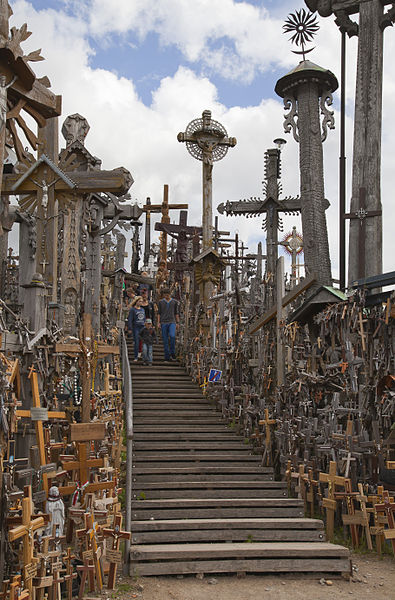 With no other choice and in memory of those who were lost, people started placing crosses on top of this hill. The tradition quickly caught on and people now placed crosses not only in sorrow, but also for good luck and fortune and for the wellbeing of the country; this is noticeable during the Lithuanian Wars of Independence.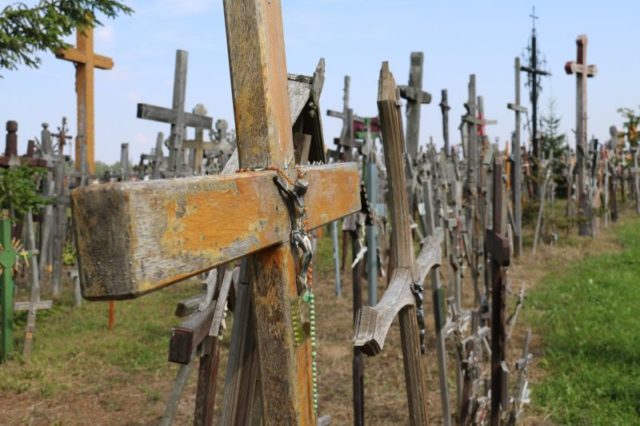 Another story of how it all happened involves the Holy Virgin Mary. As the 19th century came to an end, people started talking about an apparition on top of the hill, a vision of the Holy Virgin Mary holding the baby Jesus in her hands. This was reason enough for many to come to this hill to pray and place a cross. And thus the Hill of Crosses was born.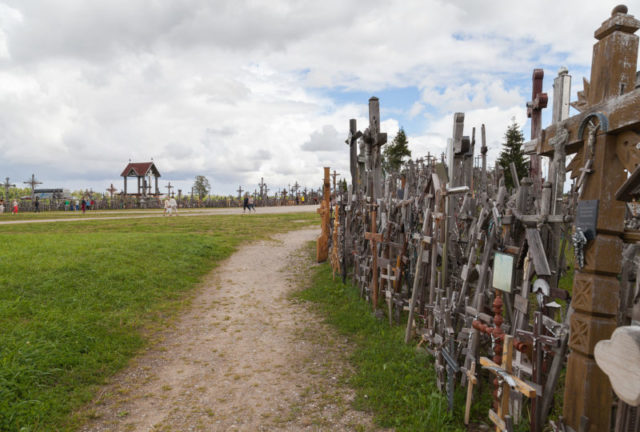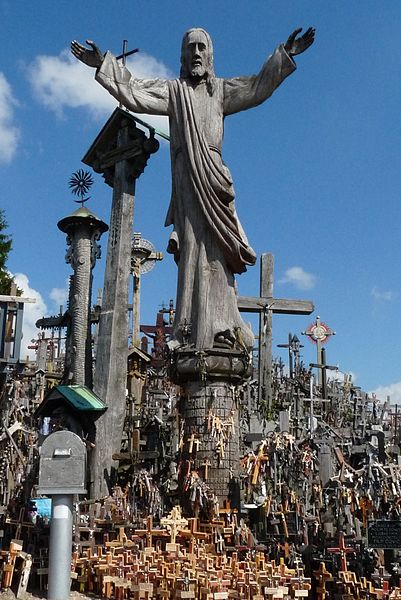 But aside from legends and fables, this place was deemed undesirable during Soviet times. On April 5th, 1961, as night slowly crept in, the crosses were brutally bulldozed, smashed, and razed by the Soviet authorities. Crosses made of wood were burned, those of metal were scrapped and melted, and those of stone were rammed into the ground and used for making roads.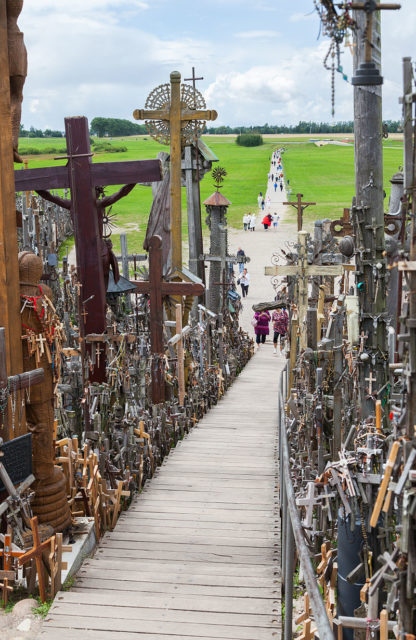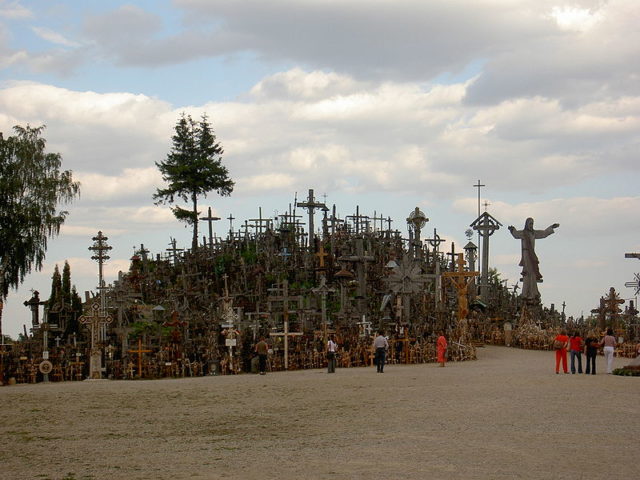 But this was not the only time when the hill was desecrated. The fact that there are crosses still standing today shows that Lithuanians don't quit easily. They used the dark of the night to sneak up to the hill and place crosses there, for both traditions and habits die hard. And just like Lazarus, the hill was brought back from the dead.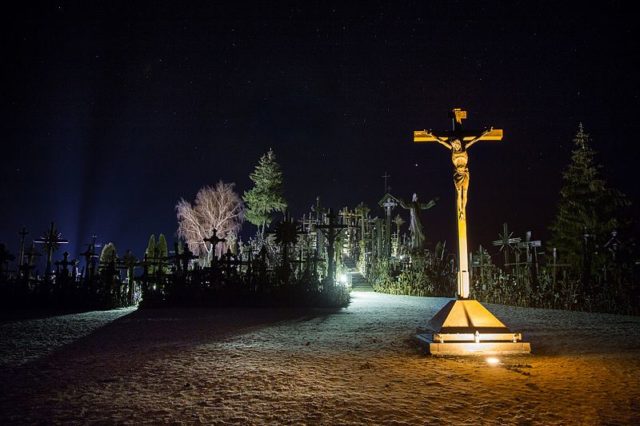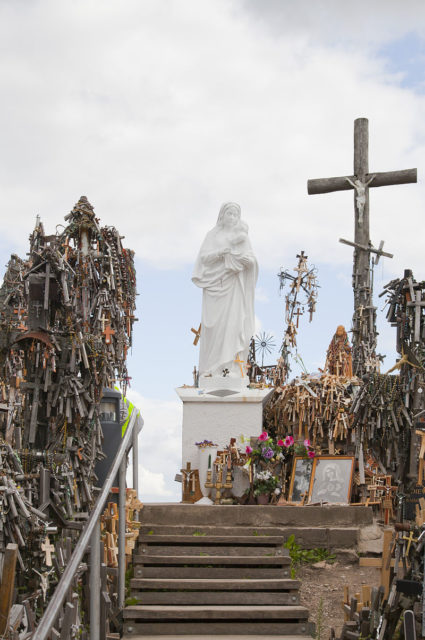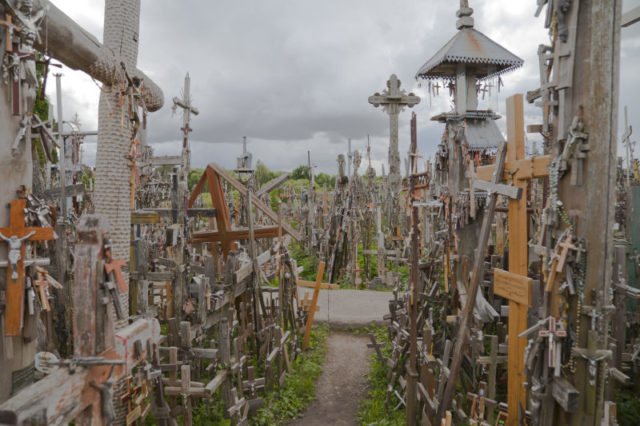 Day by day, the number of crosses on the hill grew and once Lithuania declared its independence thousands of people stormed the hill each carrying their own cross. The crosses ranged in size and shape; many also brought statues of the Virgin Mary and of Jesus.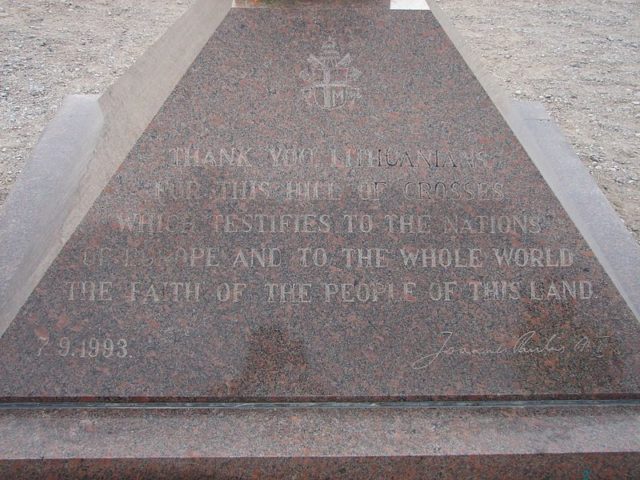 The story of this hill and its role as a monument spread across the world and many came to visit. Even Pope John Paul II came to see this Lithuanian miracle on September 7th, 1993. Today this place is a favorite destination for vast numbers of pilgrims that come to visit throughout the year, making the hill an immortal symbol of endurance and faith.