In the center of London, near King's Cross station, there is a Victorian ice well, which has been perfectly preserved since it was built in 1857.
Ice wells like this were used for longterm storage of ice. Such underground pits were often large and always away from direct sunlight to avoid the ice melting. The ice stored here was brought from countries with colder climates where it had been mined from frozen mountain lakes and rivers.
Until the 20th century, ice was a rare and valuable commodity in Britain — much too expensive for an ordinary person to keep at home since it would melt without proper storage.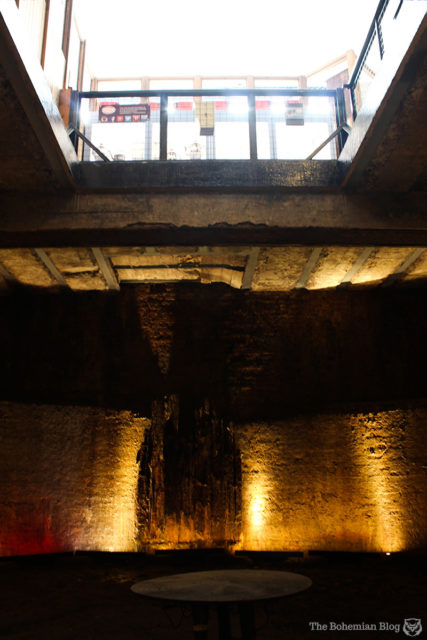 The upper classes had access to natural ice which would be harvested from lakes in the winter and stored in special ice-houses on country estates, making it possible to have the odd frozen treat in summer, but little more than that. It was an absolute luxury.
But by the time Britain was in the Victorian age, demand for naturally formed ice was increasing, particularly in the food retail industry, so construction of commercial ice cellars began across the country.
Initially, natural ice was used to keep meat, fish, and dairy products cool. However, ice was also used as a topical anesthetic in medicine until more effective chemical anesthetics were used.
The value and use of natural ice grew in Victorian society, but it was still a sign of luxury and status. Drinks with ice cubes in them came into fashion among the upper classes and being able to afford ice cream was a good indication of your wealth.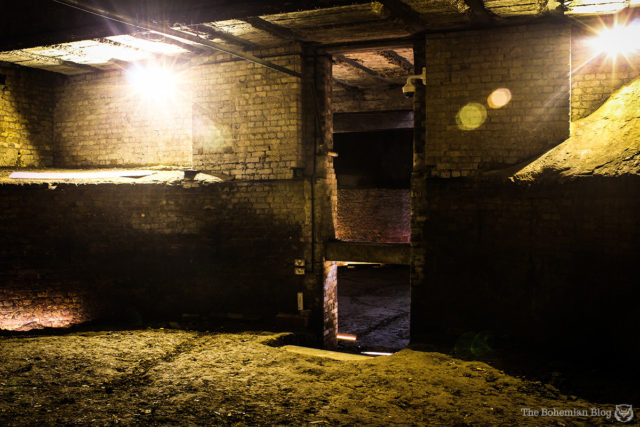 Carlo Gatti – Swiss Entrepreneur with Ice Cream
In 1847, an Italian-Swiss immigrant – Carlo Gatti – arrived in London. He was a caterer who saw an opportunity to gain riches from the ice industry.
Gatti set himself up as an ice supplier and ice cream maker. He imported his ice from Norway rather than the US where it normally came from. His ice would travel to London as huge blocks transported on timber ships and barges where it was carried instead of ballast.
Of course, once the ice reached London, it needed to be stored in a manner that stopped it thawing. Consequently, Gatti built two Victorian ice wells in central London in 1857 and 1862.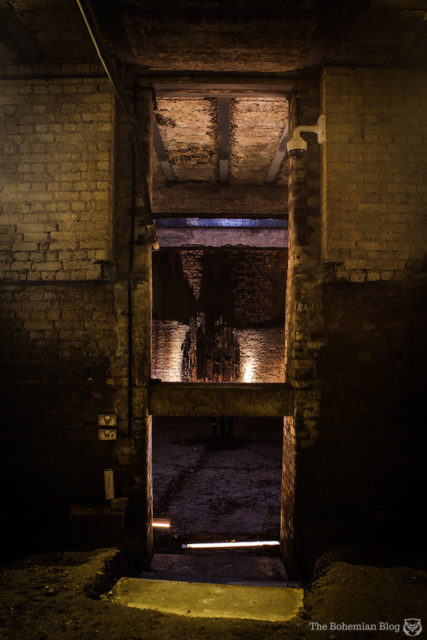 By the time the second well was under construction, Carlo had become the largest importer of ice in the city. Even ordinary people were able to buy his ice.
They kept it in a zinc-lined box which worked as the first refrigerators. Stored in this way, the ice would last a week before it melted.
Gatti's ice wells are round brick spaces with an earthen and concrete floor, although when they were in use, they would have had wooden floors.
They measure 30 feet in diameter and are 42 feet deep. Gatti ensured that his wells were interconnected, turning them into huge cellars in which many tons of natural ice could be stored for months.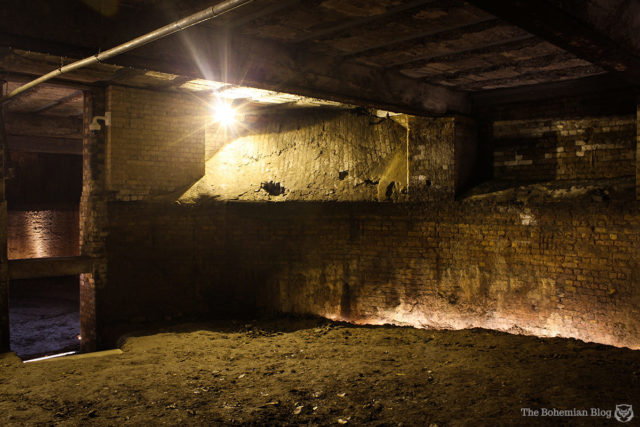 Closure
Gatti became one of the first ice cream producers to offer his products for sale to the general public throughout London. His business was so lucrative that when Gatti passed away in 1878, he was a millionaire.
After he was gone, his King's Cross ice wells continued to be used until 1904. After that, artificial ice-making technology appeared and began to spread throughout the country, making ice wells redundant.
The trade in natural ice began to decline as artificial ice grew more popular and affordable. Gatti's company decided to close the cellars and abandon them. The ice warehouse above was turned into a horse and cart hub by installing new floors and making other significant changes.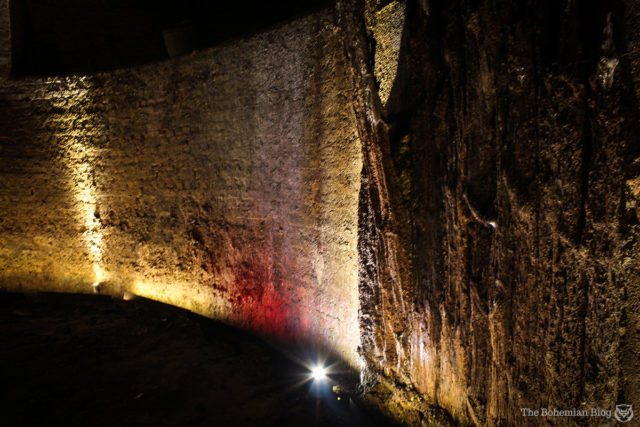 London Canal Museum
For many decades, the wells were closed and abandoned. Above them, the warehouse was turned into the London Canal Museum. The Museum did not want to leave the historic cellars closed and forgotten, so they were emptied and cleaned, and lighting was installed.
The ice wells are not generally accessible to the public, but they can be viewed from an observation platform. Once a year, the Museum offers visitors the opportunity to descend into the ice wells themselves.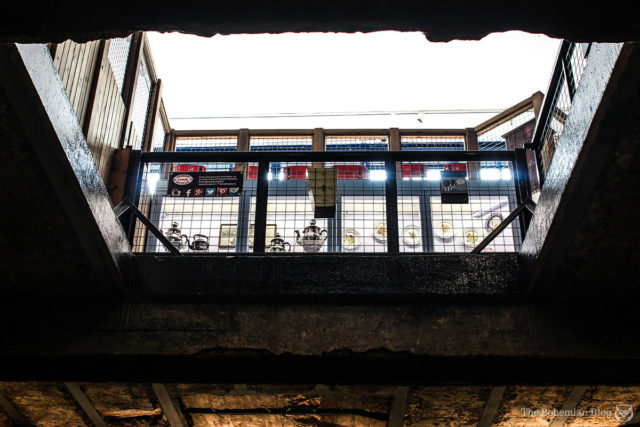 To enable these historic structures to be even more accessible, the London Canal Museum installed web-cameras in the cellars. This allows visitors to tour the Victorian ice wells on their computer at home, so even if you can't get to London, you see these remarkable structures up close.
If you fancy a tour from the comfort of your armchair, you can access the webcam here.
While Gatti's ice wells are not the only examples of ice wells that have survived to this day, they are the only commercial ice wells in Europe that anyone can visit.
Huge thanks to photographer Darmon Richter who has helped us to see inside this amazing place through his photos. You can follow him here – www.thebohemianblog.com – or support his work at www.patreon.com/darmonrichter.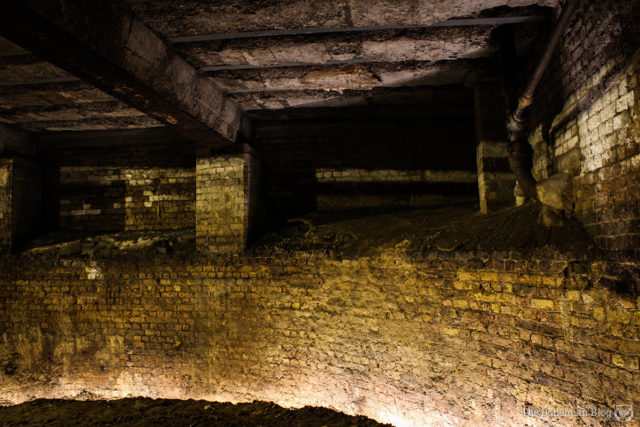 Alexandra Palace – Victorian Theatre in London