No more than a pile of rusting steel tucked away in a marina lies an old steamer named PS Ryde. The sister of PS Sandown she was used for the first time by the Southern Railway in 1936.
The price for this elegance reached almost £50,000, but being a brainchild of William Denny and Brothers justifies the cost. This renowned Scottish shipbuilding company dates back as far as the 19th century, when William Denny started its business.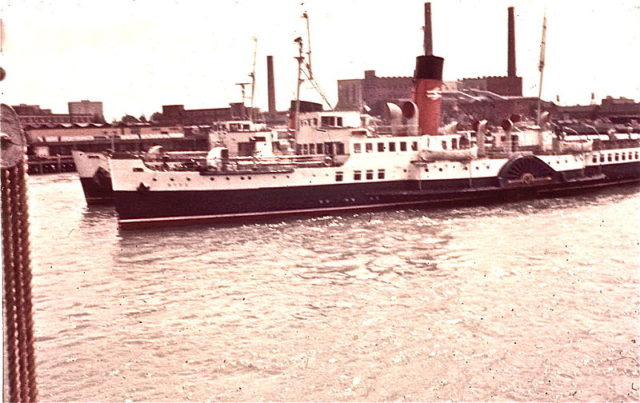 In 1823 the company was known by a different name – William Denny & Son. Over the years the company changed its name couple of times, until finally in 1849 it became known as William Denny and Brothers.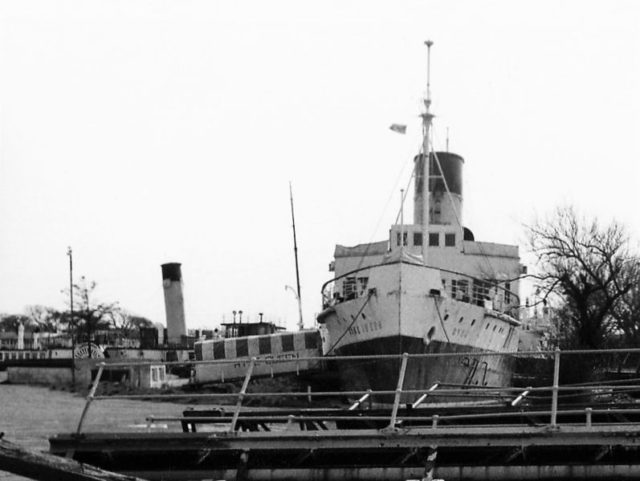 Throughout their existence, they gifted this world with a number of magnificent vessels such as Cutty Sark in 1869, TS King Edward in 1901, and the vessel of this current story, PS Ryde in 1937. She set sail for the first time on April 23, 1937. She was brought into service to replace the PS Duchess of Norfolk (a paddle steamer from 1911) of her route from Portsmouth on England's south coast to Ryde Pier on the Isle of Wight.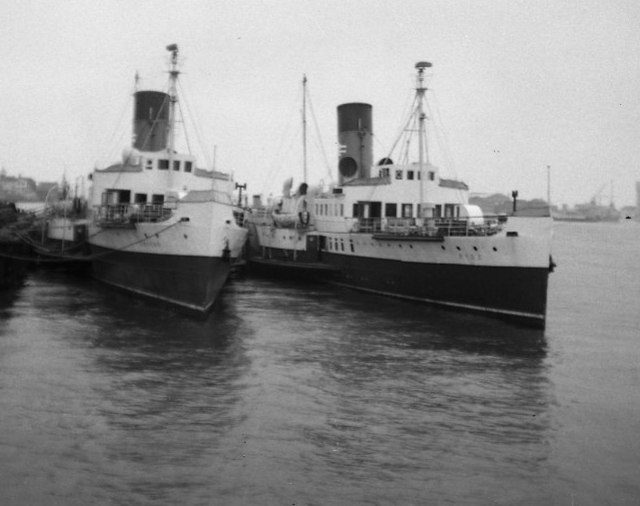 She worked as a ferry offering her services to passengers on this route up until the Second World War began. She was commissioned to the Royal Navy together with PS Sandown.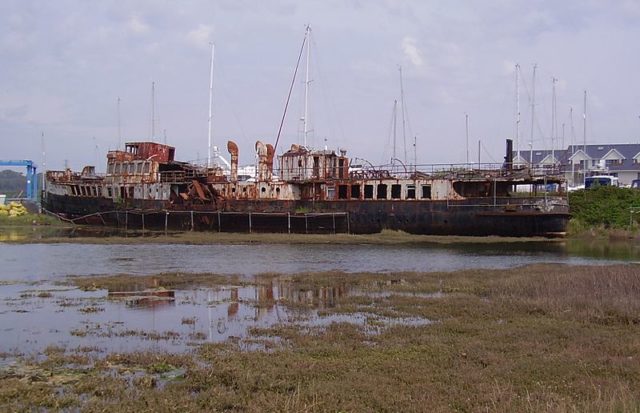 Once in the Royal Navy she was renamed and became HMS Ryde for six years from 1939 to 1945. As a true soldier, she was given a task. HMS Ryde became a minesweeper in an area known as the "Dover Narrows", which marks the border between the English Channel and the North Sea.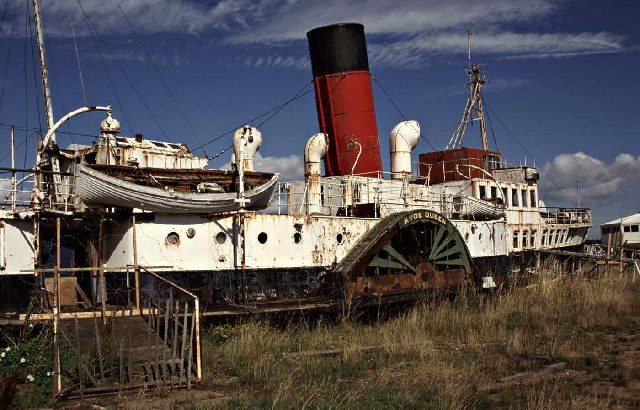 She did her job well and was quickly promoted for use as an anti-aircraft ship. Just one year before the end of the Second World War she was tasked with the hardest mission so far. The assignment was to travel to Normandy and to participate in "Operation Neptune" during D-Day.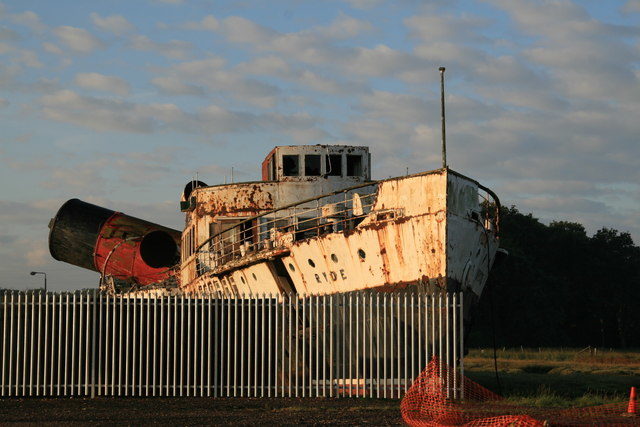 The stories about this day are abundant and each and every one depicts the moment in its own way. HMS Ryde survived this day and came back as a winner. Once the war was over, she received her old name back.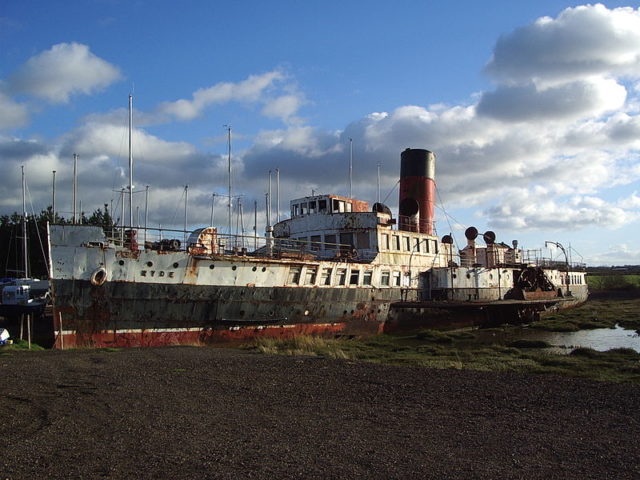 She also got her old job back plus a number of different voyages. But as time progressed she grew old and it was time for her to enjoy her pension days. She was retired in 1969. But when ships get decommissioned they often end up at the scrapyard.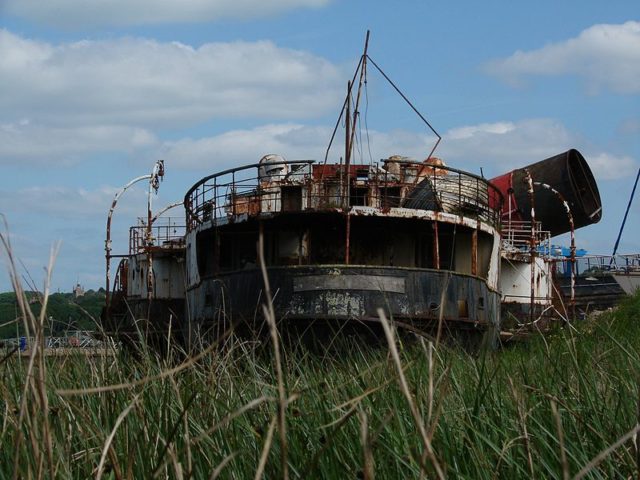 PS Ryde, however, got lucky and missed this ill fate. Instead, she was bought in 1970 by two fellows from the Isle of Wight and became a nightclub known as "Ryde Queen".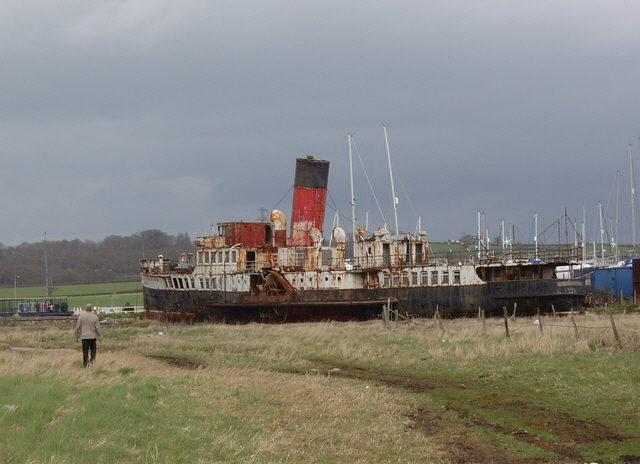 And so her years as a "Club Queen" lasted until 1977. During this period she caught fire. Luckily the damage done by the fire wasn't severe and she quickly got fixed. But then during the 1980s, her popularity dropped suddenly the club was closed.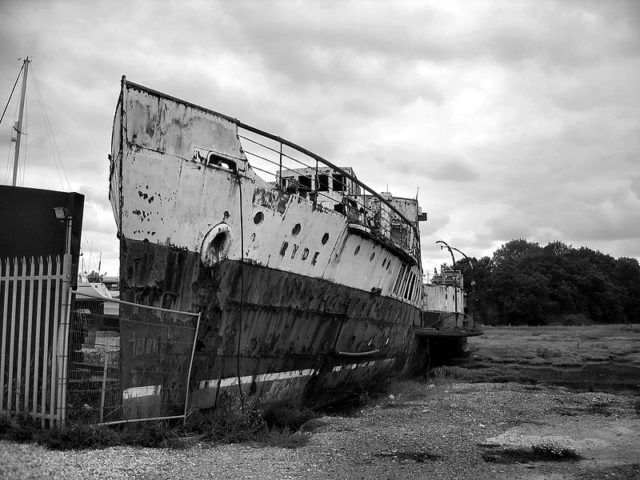 She was now truly abandoned and left to stand there alone with no one to keep her company expect the most loyal of them all – the rust, friend of every abandoned piece of metal. A review of her condition done in 2006 revealed that she is now well past the phase of being easily repaired.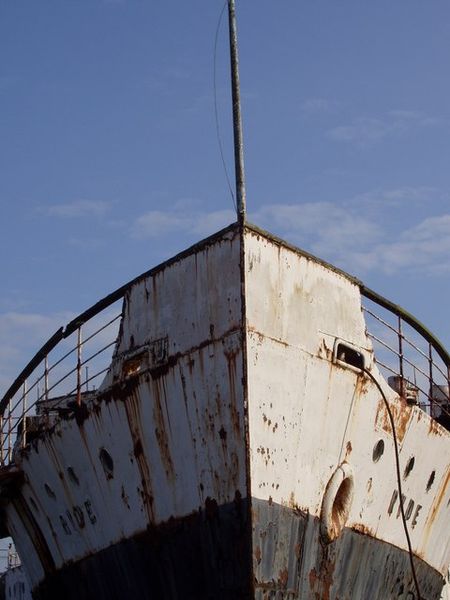 As of 2009 a charity was formed named the PS Ryde Trust that zealously wishes to rebuild this paddle steamer and return her back to water. But the renovation of the vessel will cost around £7 million.
In 2012, the bridge of PS Ryde collapsed. With each passing day, her condition gets worse, plus her future stubbornly refuses to reveal itself. What will happen with this war hero and voyager remains to be seen.