The Rochester Industrial and Rapid Transit Railway (RSB), known simply as the Rochester Subway, served as a light rail rapid transit line in the city of Rochester, New York and it was first put to use 1927. Apart from a section that now forms part of Intersection 490, the subway system is abandoned and has fallen into disrepair.
In 1918, the city of Rochester decided that the Erie Canal was an eyesore that should be rerouted. After the last boat passed through the city in 1919, the land was bought in order for the subway to be built on the abandoned canal bed.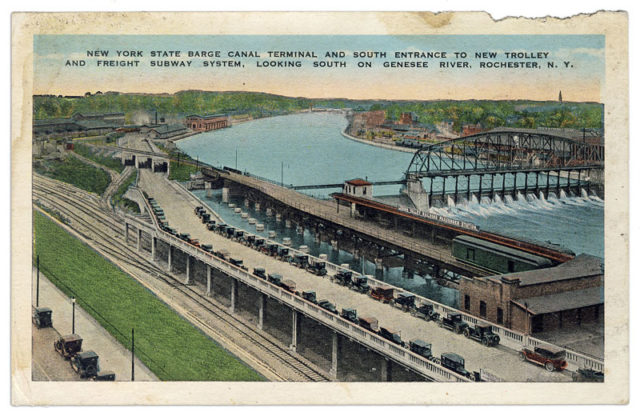 The line was designated a subway because it was grade-separated and operated as rapid transit; in fact only a part of it's 10 miles are underground, including a two mile long tunnel that runs underneath Broad Street.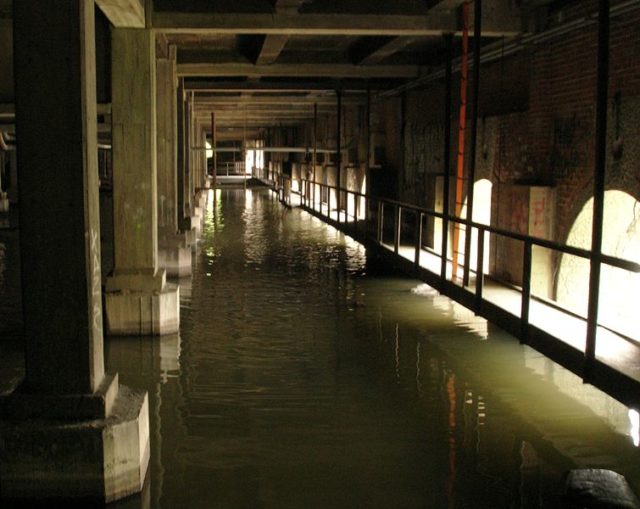 And so, after several delays in construction, the RSB began is operations. Utica and Mohawk Valley Railway 2000-series cars were used as the main drive force. Ten of these cars were brought from Utica Lines and placed in service of the Rochester Subway.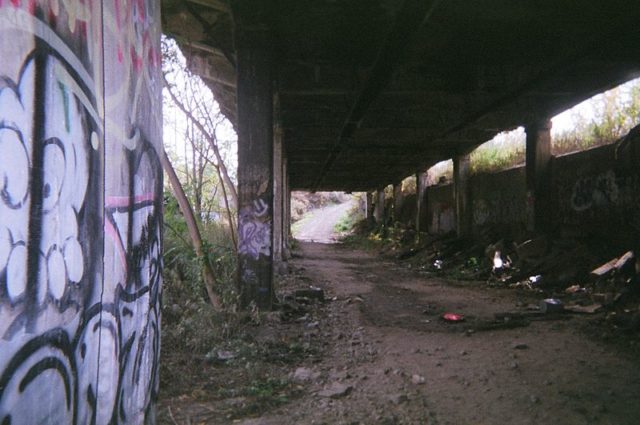 The subway line began with a connection at Rowlands and ended at City Hall station (another abandoned station). The Rochester and Syracuse Railroad connection, just east of Road station, came into use in 1928, and the Rochester, Lockport and Buffalo Railroad joined using a ramp constructed at Lyell Avenue.
In order to provide a service to one of the city's major employers, Eastman Kodak, a special subway to surface operation was established that used the ramp at Emerson station to connect with the Dewey Avenue line and straight to Kodak Park.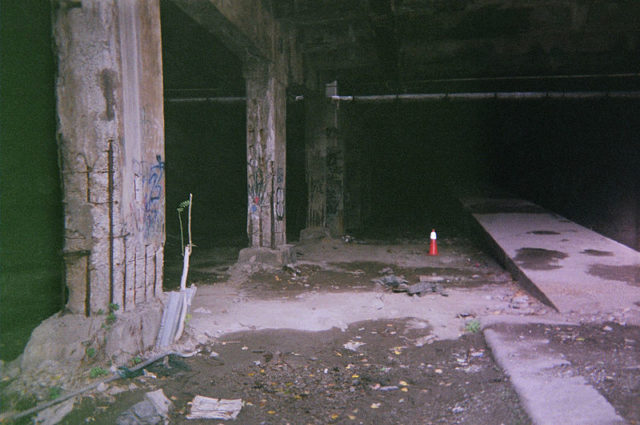 The rolling stock later was updated with faster and relatively new cars brought over from the Utica and Mohawk Valley Railway when it shut down its services, replacing the older 2000-series center-door cars the subway used since its opening day.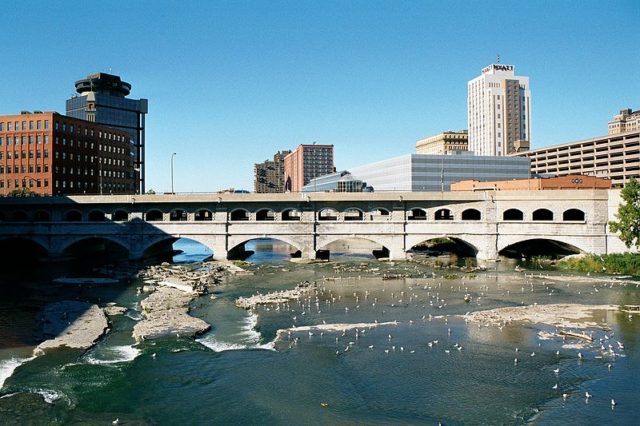 The subway was first contracted by New York State Railways until they fell victim to the aftermath of the great depression. A similar fate of bankruptcy befell all the surrounding interurban railways, leaving the Rochester Subway with no interconnecting services by 1931.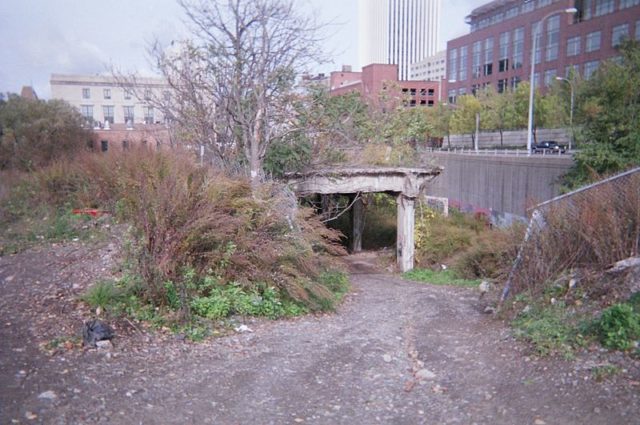 The bankrupted company was reorganised into the Rochester Transit Corporation on August 2, 1938. Eighteen years later the city council voted that all subway services should be terminated.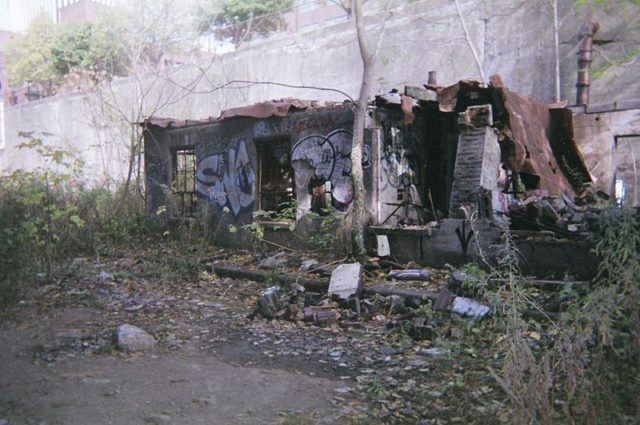 The last passenger to ride the Rochester Subway did so on June 30, 1956. Part of the abandoned rail equipment was donated to the New York Museum of Transportation together with car 60, the only surviving example from the 12-car fleet and the rest of it was left to decay. The subway has been partly filled in, but it is hoped by many that some sections, including the Broad Street Aqueduct, will one day be renovated.