Nestled in Four Corners, Florida, near Orlando, is the long-abandoned theme park, Splendid China. Named for its sister park in Shenzhen, China, the site opened its doors in 1993 and operated for 10 years, before closing down in 2003. During its decade of entertaining visitors, Splendid China was a topic of controversy, with many protesting its ties to Communism.
The idea for Splendid China originated in 1988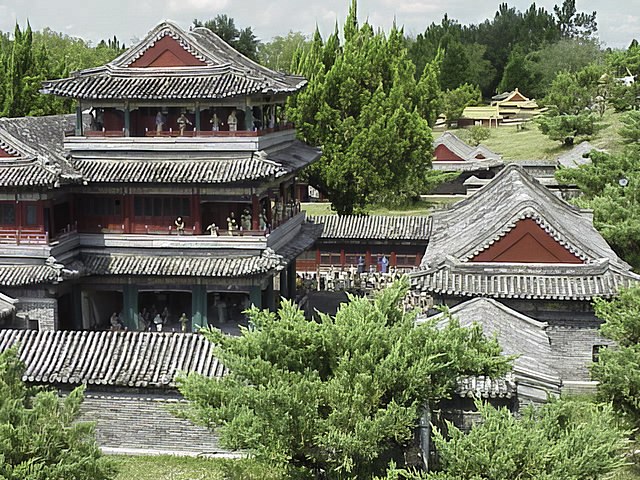 The concept of Splendid China arose five years prior to the amusement park opening. It came from the brain of Josephine Chen, a teacher from Taiwan who'd visited the Splendid China Folk Village in Shenzhen. It attracted millions of visitors each year. As can be expected, this appealed to Chen, who believed she could recreate this success in the United States.
Construction begins in Four Corners, Florida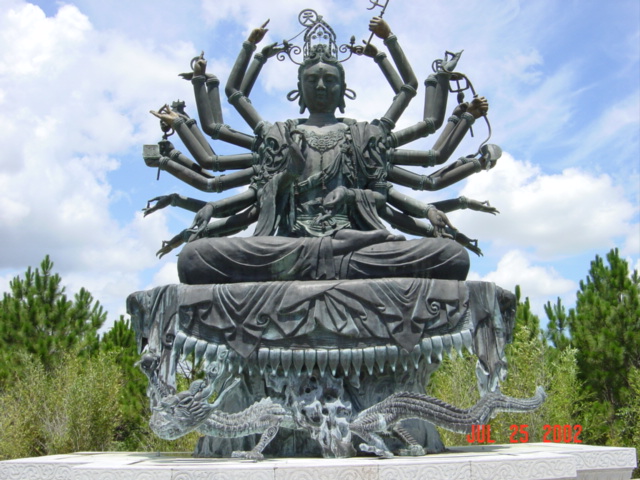 After negotiating an agreement with China Travel Service (CTS), Chen kicked off work on the theme park in December 1989, at a price tag of $100 million USD. Within four years, Splendid China was ready to welcome its first visitors, with the site's American partners being bought out by the Chinese government shortly after opening in 1993.
Bringing China to the Sunshine State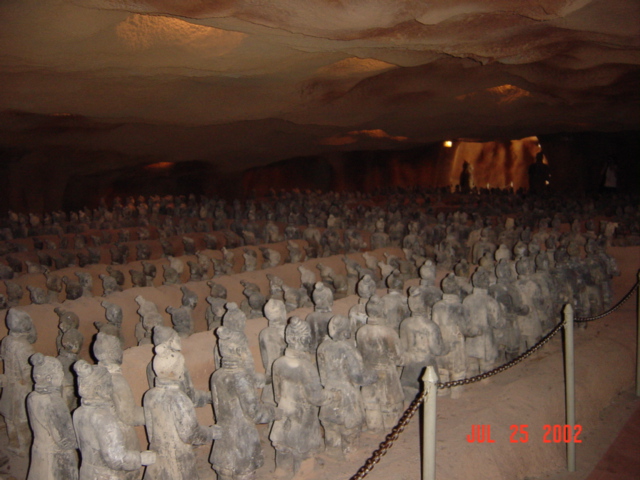 In its heyday, Splendid China, which spanned 30 hectares, featured around 60 handmade replicas that were built on a one-tenth scale. The most notable were the replicas of the Leshan Giant Buddha, which stood at four stories tall (the original is 71 meters in height), and the Great Wall of China, which ran half a mile and was built from nearly seven million one-inch-long bricks.
Other attractions included replicas of the Terra Cotta Warriors and the Lijang River.
Dozens of performers worked at Splendid China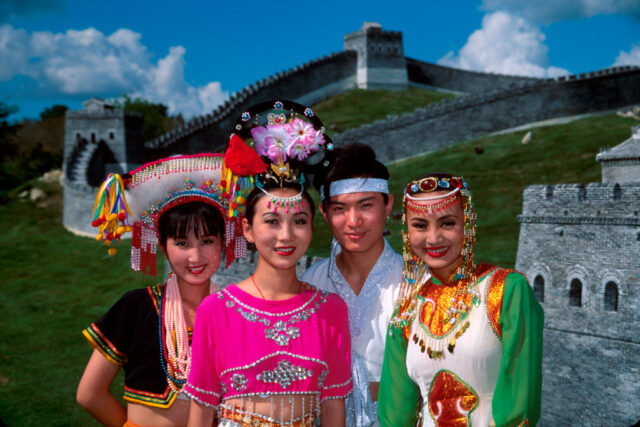 At the grand opening of Splendid China and afterward, shows were regularly put on, featuring a rotating cast of 60 dancers, actors and skilled acrobats who'd traveled from the People's Republic of China (PRC) to the US.
Protests regularly occurred at Splendid China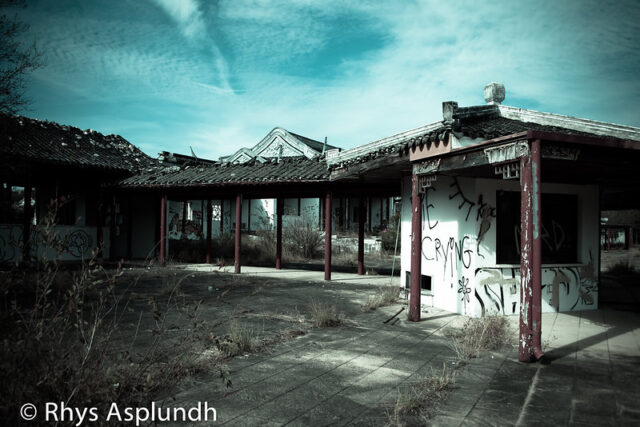 Almost immediately after opening, protests and demonstrations occurred at Splendid China, with activists calling the theme park "Chinese Communist Party propaganda" because of its government ownership. The most controversial of the exhibits were those deemed not of Chinese origin, with a quote from critics stating:
"We are protesting the inclusion of the Potala Palace that was built by the Tibetan people and served as the home of successive Dalai Lamas since 1645, the Id Gah Mosque and Tomb of Abakh Hoja which serve as cultural icons of the people of Eastern Turkestan and the Mausoleum of Genghis Khan and the Mongolian Yurt exhibit which attempt to add a Chinese name to the Southern Mongolian people."
Schools were banned from taking students to the theme park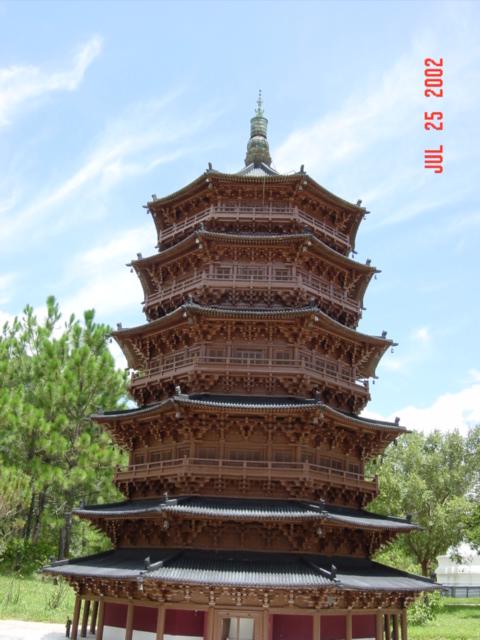 Local officials also took notice of the controversy surrounding the amusement park and, in 1995, schools in Pinellas County were barred from taking students to Splendid China on school-sanctioned trips. This subsequently led the Representative Assembly of the 1996 Florida Teaching Professionals-NEA State Conference to pass a similar ban to its members.
Splendid China was losing money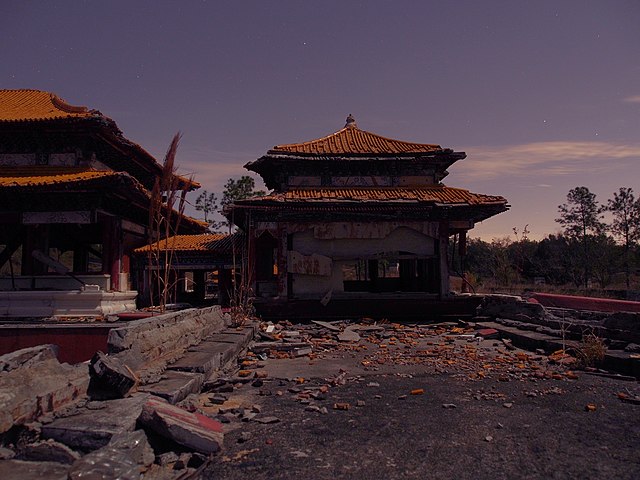 Just six years after Splendid China opened to the public, the Far East Economic Review reported the park was losing $9 million USD a year. Unlike its sister attraction in China, it struggled to attract visitors. The site also couldn't compete with more popular local theme parks, such as Disney World and Universal Studios.
In 2000, the Orlando Business Journal reported that the attraction's president, Sunny Yang, had been in talks about selling and closing the property. Later that year, he was sent back to mainland China for financial mismanagement.
Attracting thieves and vandals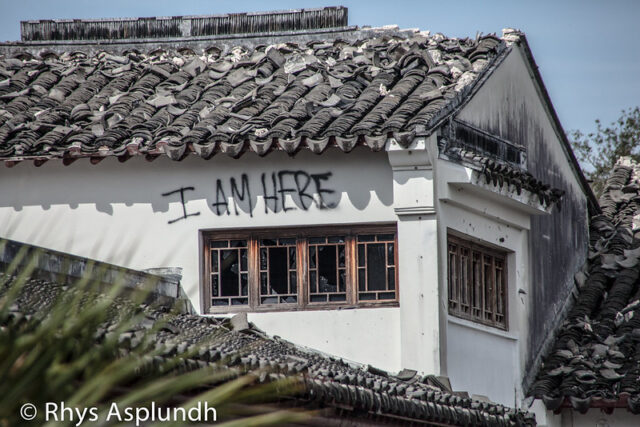 Splendid China shut down in December 2003. Following its closure, it became an attractive spot for thieves and young vandals to do their dirty work. Hundreds of items were looted from the theme park, while structures were damaged and covered in graffiti – the hallmarks of any abandoned location that's easily accessible.
Turning Splendid China into a Margaritaville Resort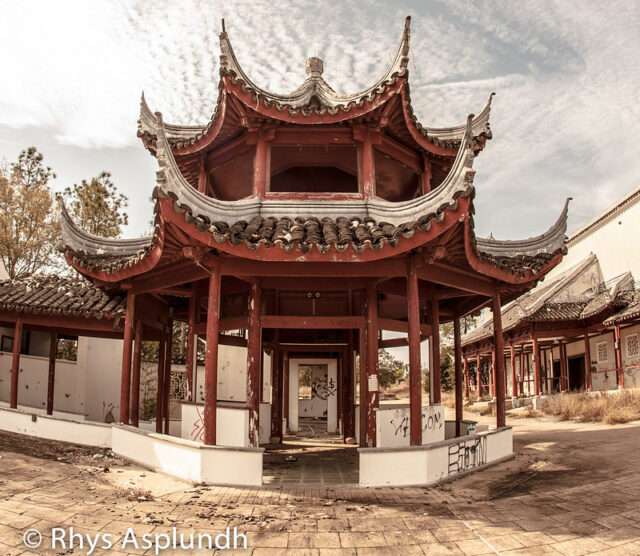 After changing hands for a number of years, the property upon which Splendid China stood was sold to new owners, who planned to tear down the park and turn it into a Margaritaville Resort. The franchise was founded by the late musician Jimmy Buffett, who promoted an easy and relaxed lifestyle – something his resorts offered patrons.
More from us: Chorazin: Jesus Christ Reportedly Put A Curse On This Ancient Village
As of 2016, nothing from Splendid China remained, with construction beginning on the Margaritaville Resort Orlando.