Treasure Island sits in the San Francisco Bay, California. The island got its name in honor of the book Treasure Island, because the author, Robert Louis Stevenson, lived in San Francisco for a year in 1879.
The island is in the northernmost area of San Francisco District 6 and is connected to nearby Yerba Buena Island by a causeway measuring 900 feet.
Treasure Island is an artificial island rather than natural one, and it measures 400 acres. To create it, quarried rock was placed on naturally occurring shoals that extended from Yerba Buena Island and were a shipping hazard.
Around 50,000 cubic yards of topsoil had to be transported to the island so that it was possible to grow trees, shrubs, and flowering plants.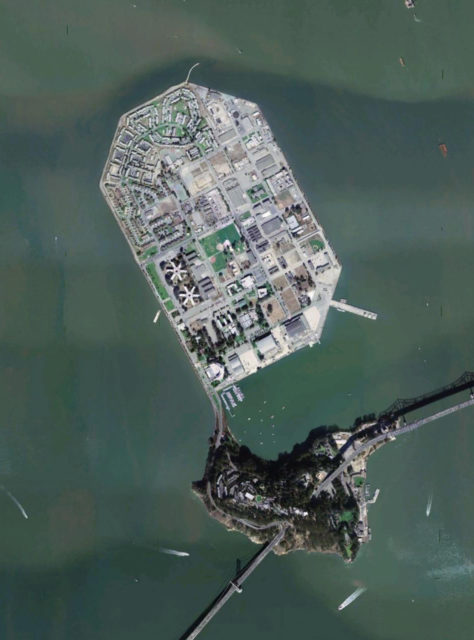 The island was built between 1936-7 for the Golden Gate International Exhibition which took place in 1939-1940. When it was officially opened on February 18, 1939, the island had amenities such as a central Court of Honor, a Court of the East, a Port of Trade Winds, various exhibit halls for different industries, hangars for planes, and a parking lot for 12,000 cars.
After serving as a World Fair site, there were plans to turn it into a second airport for San Francisco. However, the decision was made to turn it into a naval base instead. Treasure Island became a Naval Auxilliary Air Facility.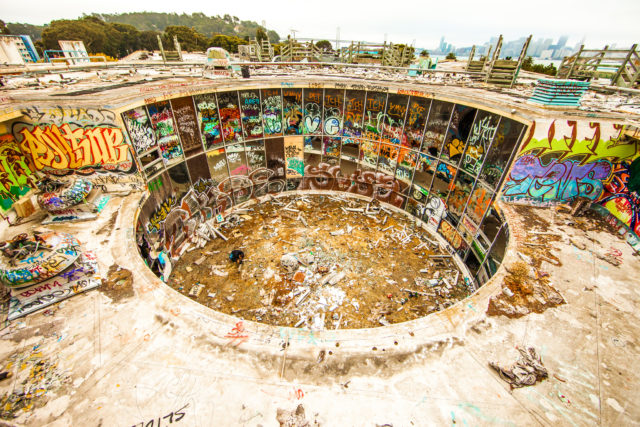 Treasure Island supported helicopters, fixed a variety of planes, and hosted a US Navy/USMC electronics school. It was also where naval ships were cleaned and decontaminated, which resulted in radioactive materials such as radium and plutonium seeping into the soil.
The Navy base operated from the Second World War through to the 1990s, being active during both the Korean and Vietnam wars. It was eventually closed in 1997, after which the Navy had the job of cleaning up all the contamination it had left behind.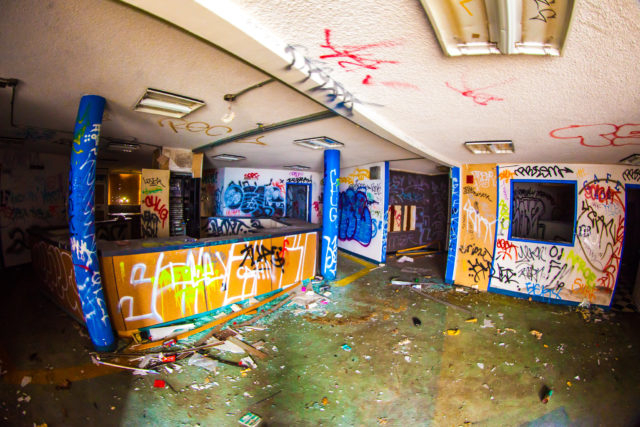 This artificial island has been used as a movie location many times. It was a setting for the film Charlie Chan at Treasure Island in 1939 and later served as a stand-in for Berlin airport in Indiana Jones and the Last Crusade in 1988. Hangars 2 and 3 were used as sound stages for various productions, including The Matrix in 1999.
When the Navy finally sold Treasure Island, the Administration Building and the Hall of Transportation were listed in the National Register of Historic Places in 2008. Unfortunately, there were problems with redeveloping the island due to contamination by radioactive waste. By 2010, the Navy had removed about 16,000 cubic yards of contaminated soil.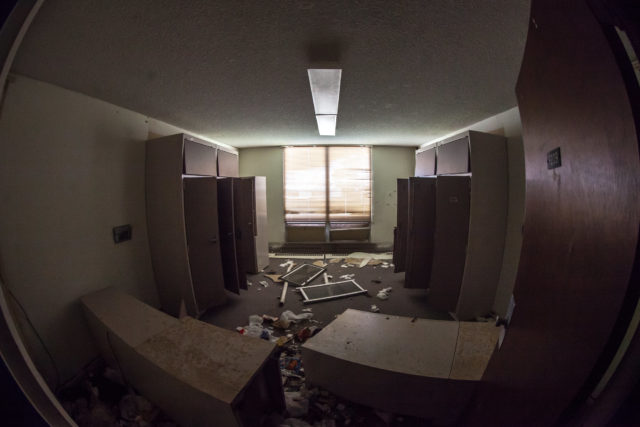 In 2011, a plan was approved to build 8,000 homes as well as hotels, office space, and retail outlets. The intention was to construct all this across 15 years at a cost of about $5 billion. A big chunk of that would have been spent on making the area more resistant to earthquakes. Being situated on loose soil means that vibrations can feel more intense and can cause greater damage to buildings.
It appears that the original investors pulled out, and then the new investors only planned on spending $1.5 billion to transform this area. A non-profit group called The Treasure Island Development Authority was set up to oversee construction.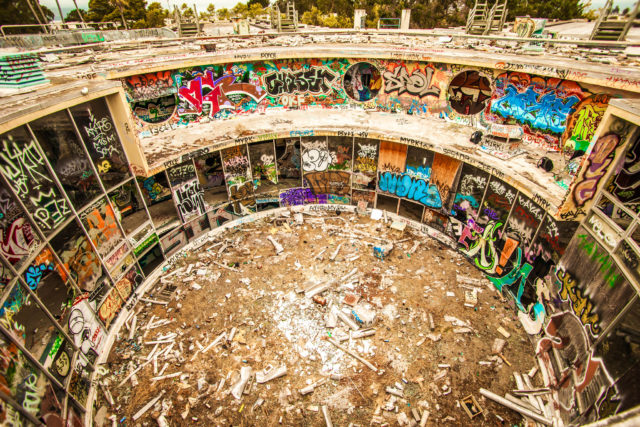 The Administration Building still stands and now acts as the main offices for The Villages, the company that rents out properties on Treasure Island. Most of the properties on the island have patios and enclosed rear yards, and there is plenty of open space as well. As of 2010, there were 2,500 people living on Treasure Island. The first grocery store opened in 2012.
Nevertheless, even when people were living on Treasure Island, there was still a lot of abandoned space around, enticing urban explorers to visit. Eventually, almost all the walls of the abandoned buildings became covered with inscriptions and drawings. Trash covered the ground and filled the abandoned rooms.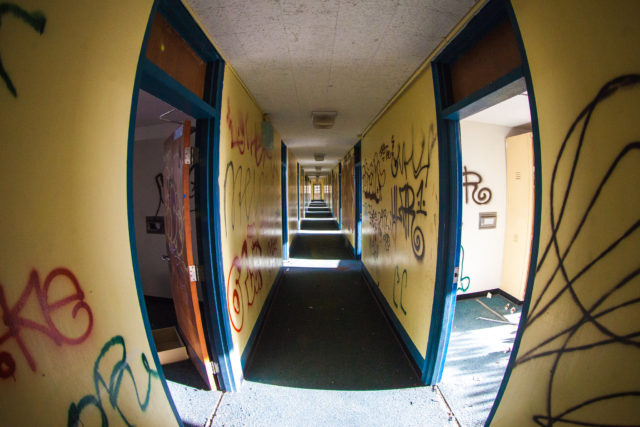 One of the main draws for urban explorers was Cosson Hall. The building opened in 1969 and was a barracks for sailors. Cosson Hall was built in the shape of an asterisk, with a circular center and six arms extending out of it. After closure, the former barracks quickly fell into disrepair.
However, rumors had it that Cosson Hall was not as abandoned as it appeared, but instead was home to various ghostly inhabitants. The internet can provide several stories where visitors met ghosts or were witnesses to paranormal events.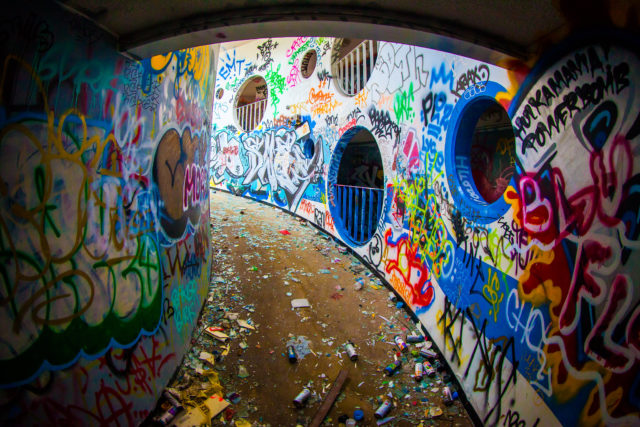 For example, some explorers heard someone whistling Anchors Away, the unofficial song of the US Navy, while they were inside the barracks. Those who located the source of the whistling revealed it to be an apparition that looked like a man in a white sailor uniform. Witnesses claim he ran through the empty halls, sometimes chasing away visitors.
Graffiti artists were very fond of the circular place in the middle of the barracks, and many pieces of street art were visible there once. However, some of those who went at night, tell stories about how they felt as if a presence was physically preventing them from finishing their graffiti on the walls.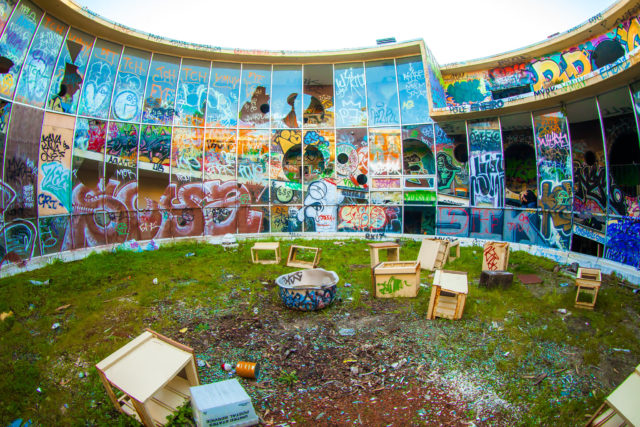 Another story is that glowing balls appeared in the trees surrounding Cosson Hall at night. However, anyone visiting today won't be able to witness any ghostly phenomena because, in 2016, all the trees near Cosson Hall were removed, then Cosson Hall itself was demolished shortly after.
The owner of these pictures is Thomas Hawk. A prolific photographer, Hawk publishes his own photographs and his goal is to create a library of 1,000,000 wonderful pictures. He mostly focuses on America. You should definitely check out his Flickr account, which contains more than 3,000 photo albums.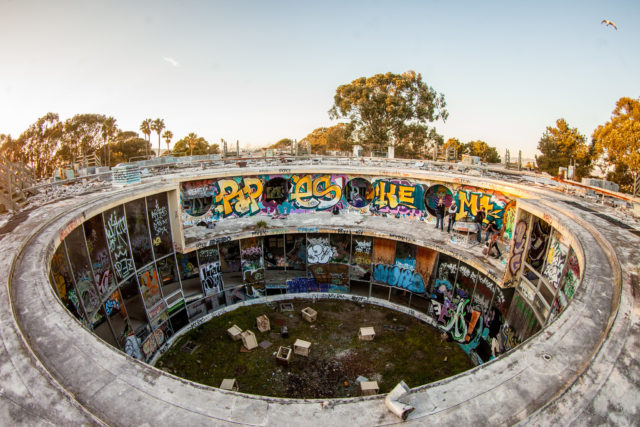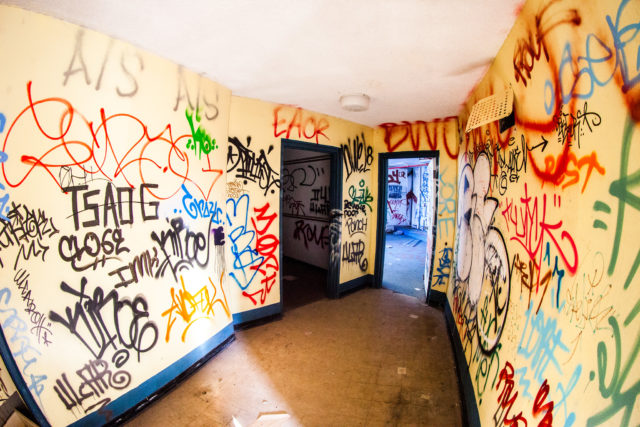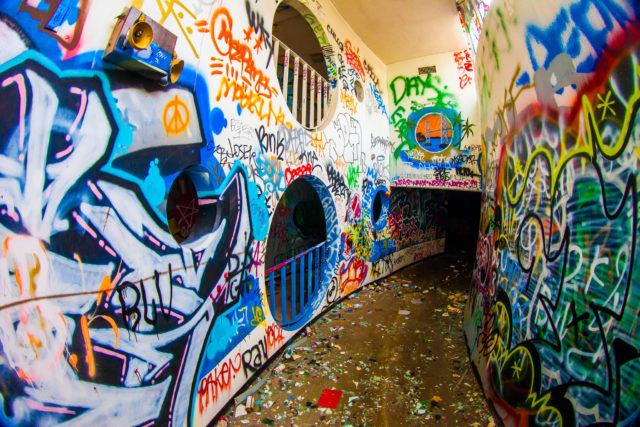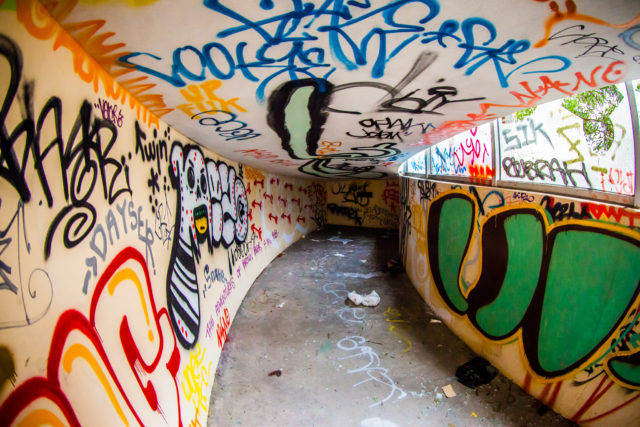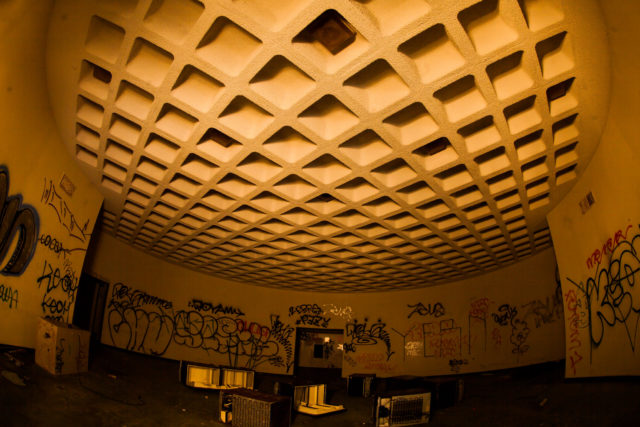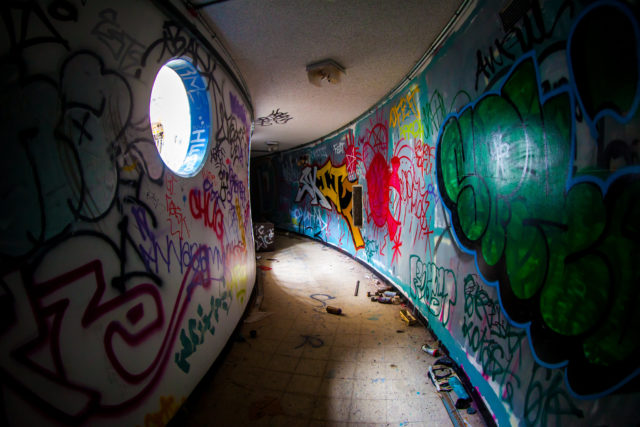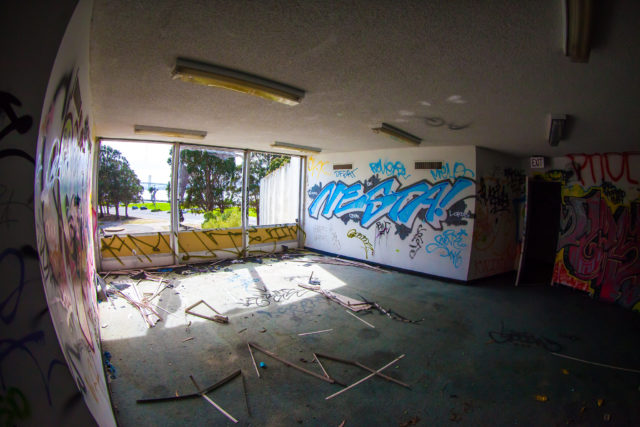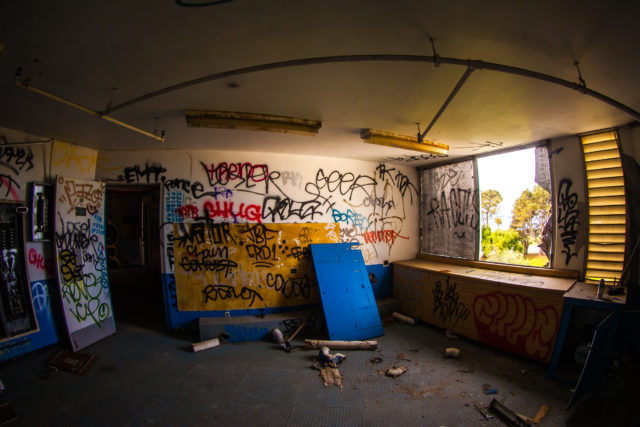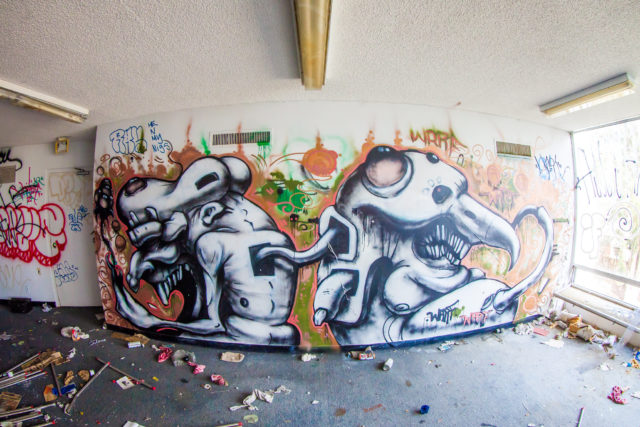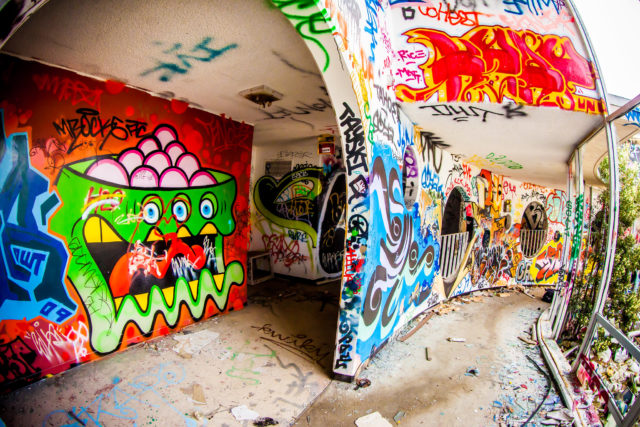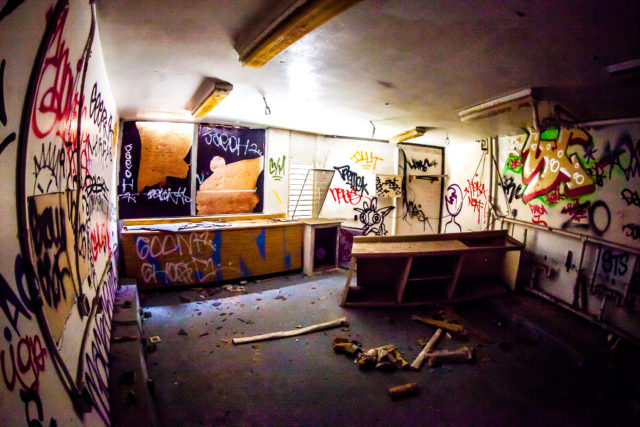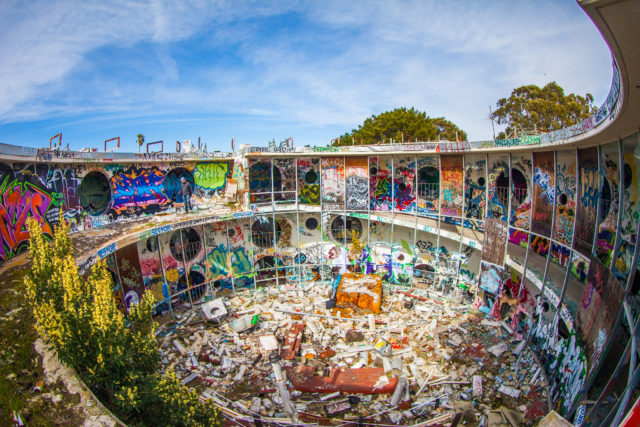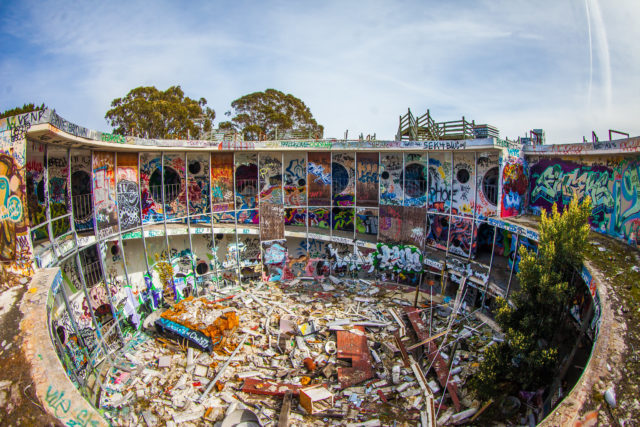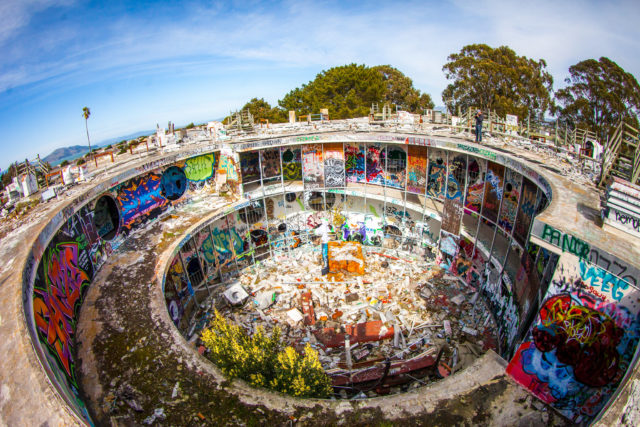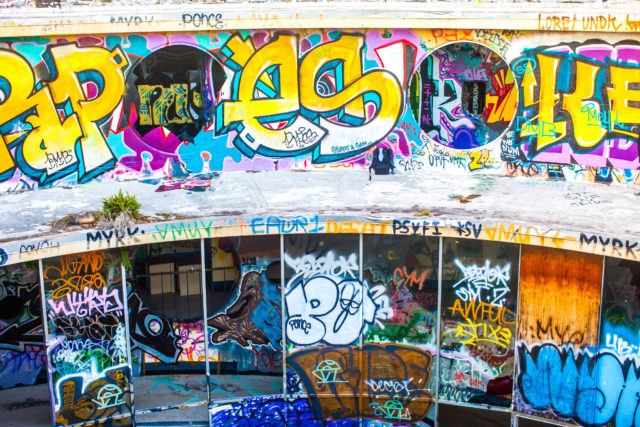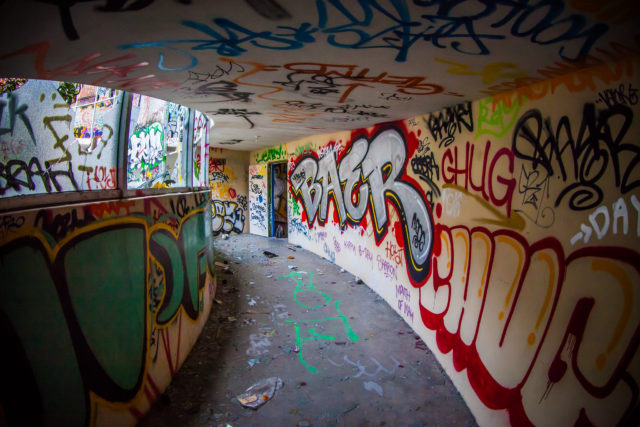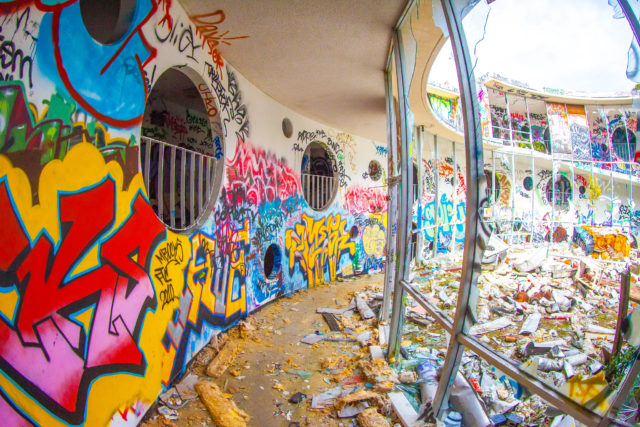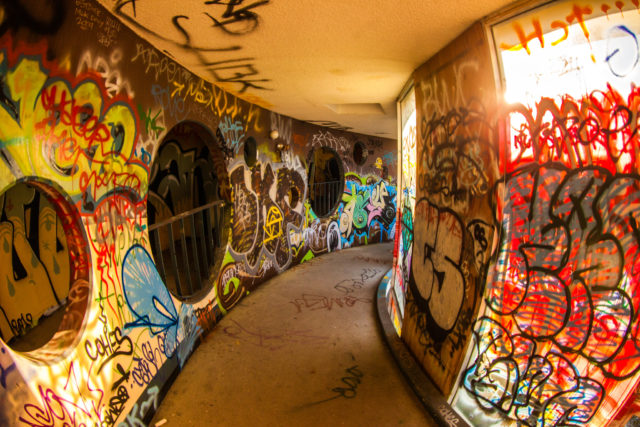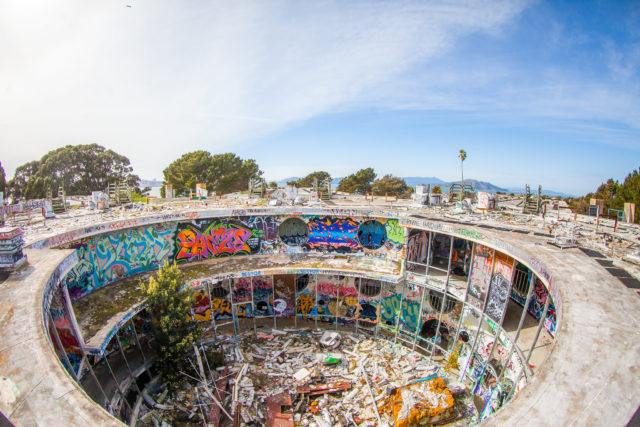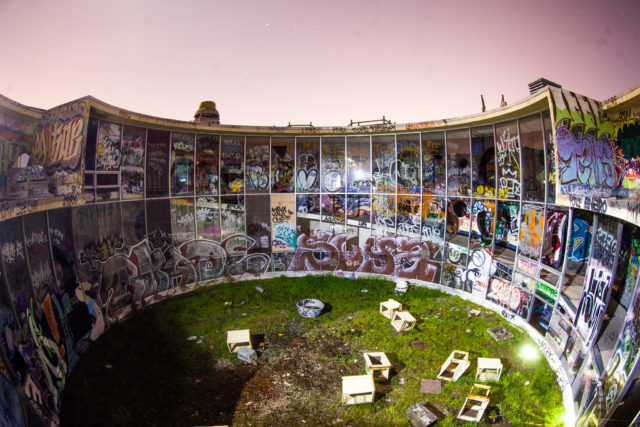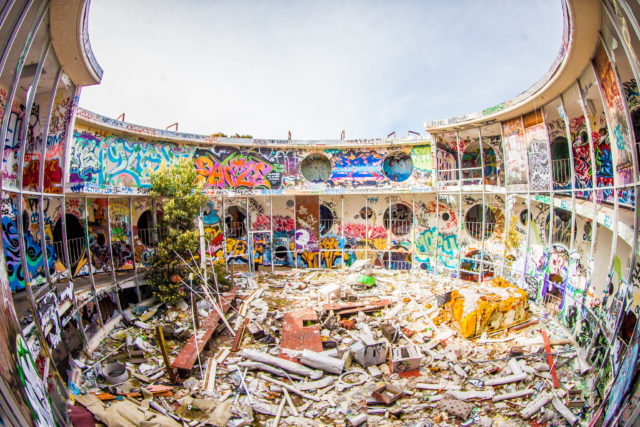 Another Article From Us: Abandoned Town of Submariners in Kamchatka