The southwest of America is filled with ghost towns and ghosts themselves, with old mines and camps that speak of days when people gathered in larger numbers and formed new towns and communities in the name of prosperity.
One of these stories belongs to Harshaw, a town that lies about 7.5 miles southeast of the region known as Patagonia. It was here that the Apache, Hohokam, and Yaqui tribes made their home, right beside Harshaw Creek. The first non-native to ever set foot in the area was Marcos de Niza, a Spanish missionary who came to these lands in the 16th century.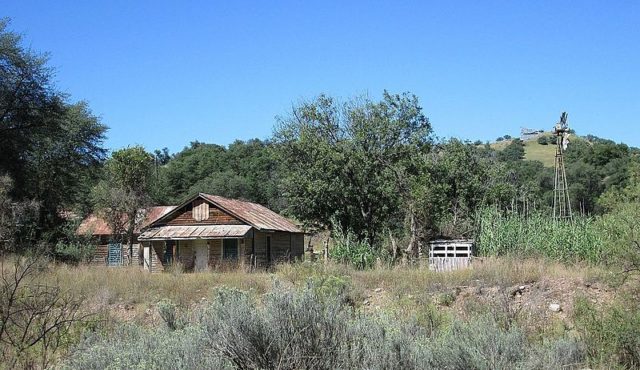 A century later and there came Eusebio Francisco Kino, an Italian explorer, Jesuit, and cartographer. He was here on a mission, for he was mapping the region for the Spanish monarchy. Over time this whole area became a Spanish ranch, and a settlement by the name of Durazno was born.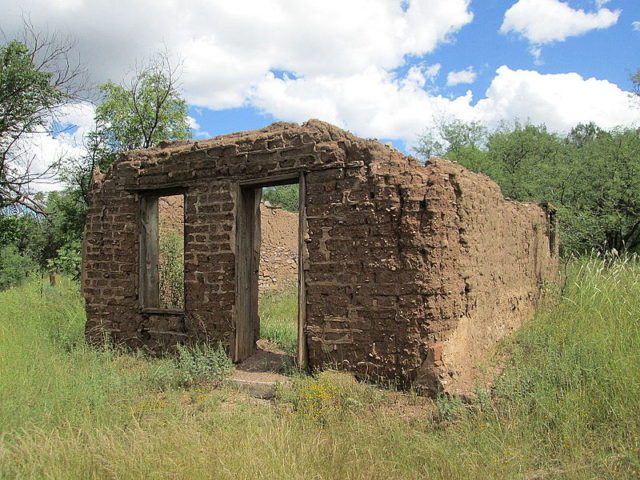 The Apache never liked the foreigners settling in their homelands and so attacked the settlement of Durazno, according to some written accounts they did so in a bloody manner, in 1743. Once the United States purchased the land that is today Arizona in 1853, American miners and prospectors came into the region. And with them came David Harshaw, a sergeant in the U.S. Army–though with time he left the army and got back that what he loved most, ranching.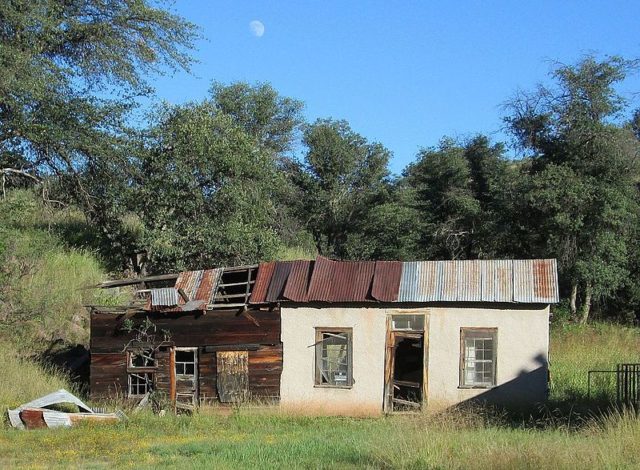 But soon he was expelled from the Apache grounds he was using for allowing his cattle to graze illegally, and one year later settled in an area that would eventually become known as Harshaw Town. Here he spent several years prospecting up and down the region until he found traces of silver ore. The Hermosa Mining Company purchased one of Harshaw's claims in 1879 (give or take two years).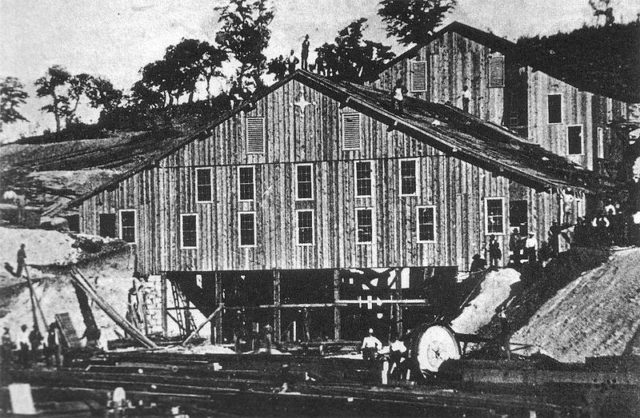 Here they formed a mine and sometime later they constructed a stamping mill in order to process the silver ore and grind it down to powder, a step required before smelting. The need for both miners and workers grew by the day, and people came from far and wide to work here. Day by day the community grew. In 1880, a post office opened that bore that name of Harshaw. A total of 150 people worked in both the mine and mill.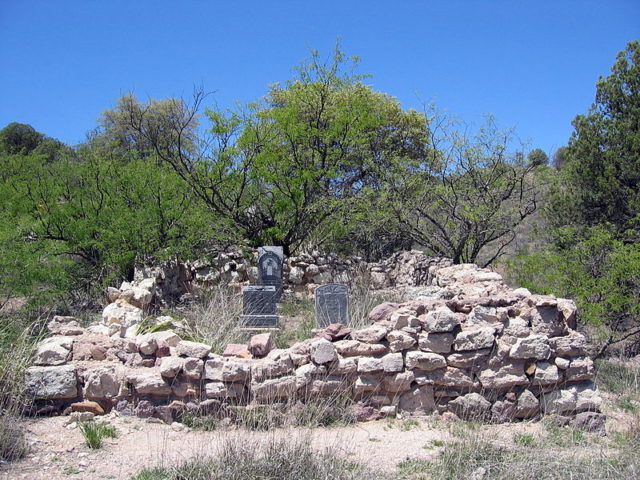 The mine operated at a satisfactory level for the processing of the silver ore was far less expensive in Harshaw Mill than it was in the rest of communities. At its peak, the town of Harshaw was a serious rival of Tombstone town and mines. With time, Harshaw had around 200 buildings, 30 of which were for commercial purposes. The town also had around 10 stores as well as hotels, saloons, blacksmiths, and dance halls. And just like other big towns, Harshaw too had its own newspaper called the Arizona Bullion that was launched in 1880.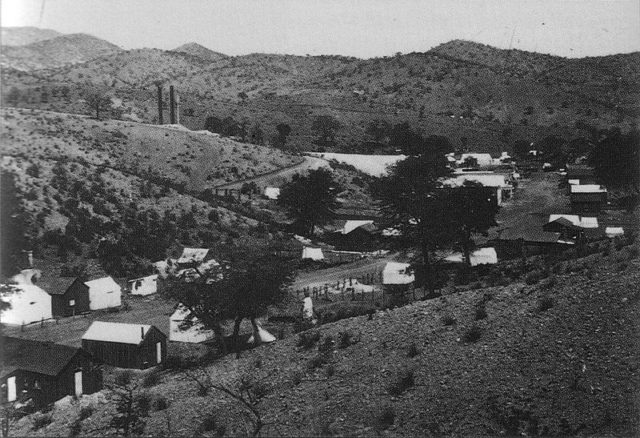 But things changed drastically just one year later. In 1881, it was determined that the quality of the silver ore being mined had dropped significantly. With no other choice on the horizon, the mine, as well as the mill, had to shut down operations. This was a pure disaster for the town of Harshaw.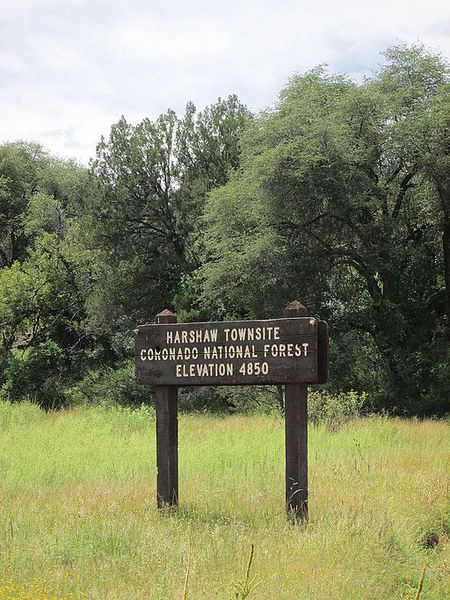 That very year, Harshaw was also struck by a massive thunderstorm that caused fires and nearly wiped Harshaw of the map. Around 80% of Harshaw was abandoned by the end of 1882. In 1887, for the price of $600, James Finley purchased the abandoned mine. This was a sort of resurrection for the almost abandoned town. Finley continued operation of Harshaw Mine until his death in 1903. This is when the population began to decline once more.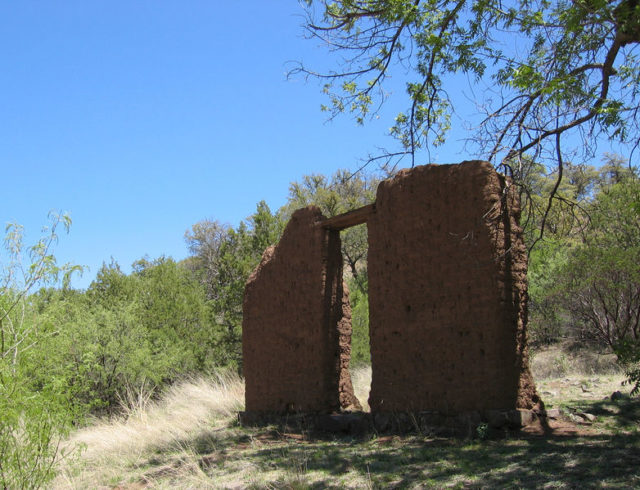 Almost three decades into the 20th century, Harshaw was yet again hit by a massive fire. Those few residents who remained were forced to evacuate, but people eventually came back and continued to inhabit this place until the 1970s. Only ruins and torn-down buildings remain today in Harshaw, mere skeletons of a once prosperous town.