Along a derelict stretch of historic Route 66 sits Budville Trading Post. Located roughly 50 miles from Albuquerque, New Mexico, the trading post offered everything a traveler could want on the road, from gas to groceries and even a motel. The trading post's eccentric owner, Howard Neal "Bud" Rice, was well known in the community but his crooked business dealings would come to haunt him one gruesome November night.
Budville's founder was a crook and a saint
In 1928, Bud Rice and his wife Flossie opened a gas station and garage along Route 66, just two years after the historic highway was completed. Originally called "Bud's Service Station," it quickly grew from a small business to a franchise of services catering to highway travelers. Renaming Budville Trading Post, Bud and Flossie Rice opened a grocery store, trading post, auto repair shop, and wrecking service. Eventually, the small community that was built around the station earned the name Budville, after the town's most popular resident.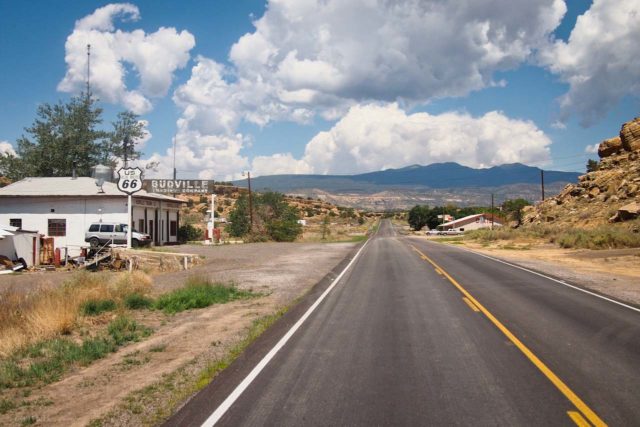 Nearly everyone around the small stretch of highway knew Bud Rice, even local police could be found hanging out at the trading post at all hours of the day (and night). He also had friends in high places, including the Governor of New Mexico. After being convicted of assault in 1939, Bud received a suspended sentence and an official pardon by the governor in 1942.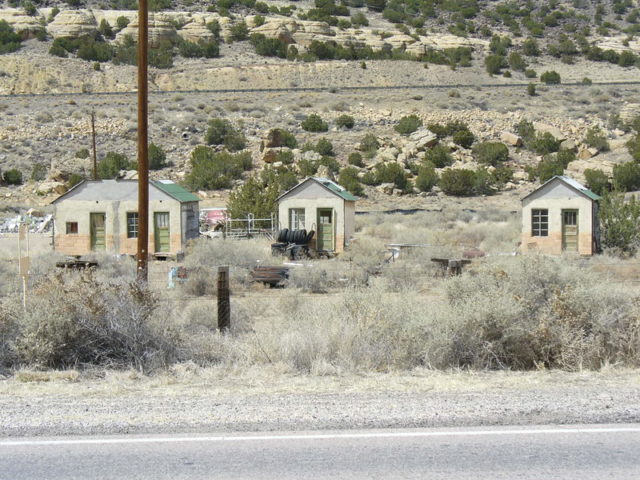 Bud became involved in local politics as a way to drum up even more business opportunities. The trading post operated the Continental Trailways bus depot and even the local office of the New Mexico Department of Motor Vehicles. In the 1950s, Bud became the local Justice of the Peace – even though he had no formal law training.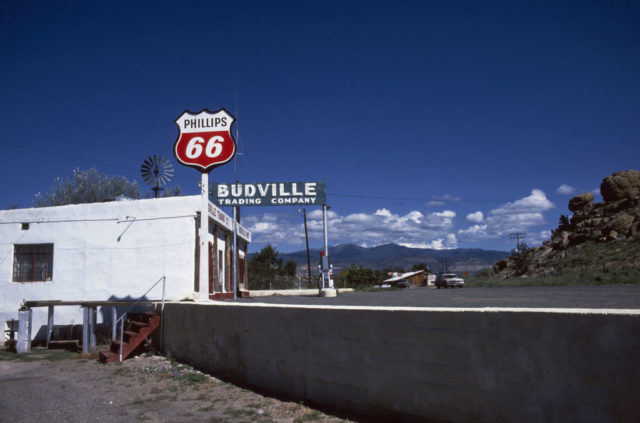 Many locals saw Bud as a caring man who looked out for his customers and community members, even helping provide shoes for poor children and bailing friends out of jail. But as Bud's business grew, so did his greed. He often overcharged for auto repairs and placed heavy fines on anyone he caught in one of his unofficial speed traps along the highway.
When the new highway, the I-40, threatened to redirect traffic away from the trading post, Bud persuaded the highway officials to change the exit to lead directly towards Budville.
Murder in 'Bloodville'
Bud's string of sketchy business endeavors would soon come to haunt him. One evening in November 1967, a stranger entered Budville and shot Bud Rice and an 82-year-old employee. After the brutal murders, the assailant stole $450 dollars from the register and escaped the crime scene. The murder was supposedly so gruesome that locals called it "Bloodville."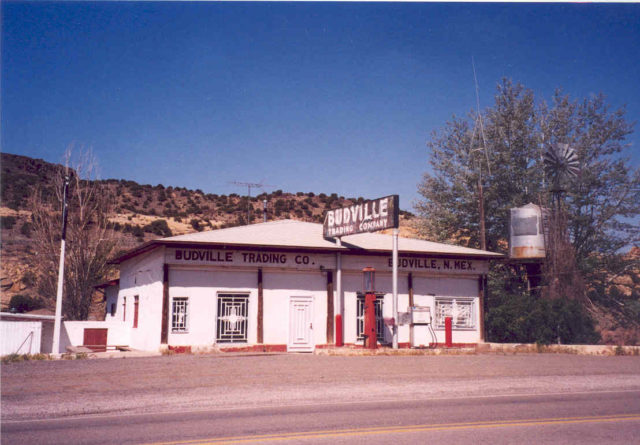 In August 1968, the murderer was identified as Billy Ray White. White was arrested and put on trial, but due to a lack of proper evidence, he was later acquitted. Following the Bud Rice murder trial, White was convicted of a different crime in Louisiana. Before his death in 1974, he supposedly shared a final secret with a fellow inmate: he was, in fact, the man behind the Budville murders.
That wasn't the only bloody crime to occur at Budville. In 1971, 29-year-old Philip Atkinson, the brother of the new operator of the trading post and husband of the widowed Mrs. Flossie Rice, was shot to death in the same spot where Bud Rice was killed four years prior. It was believed the shooting was the result of a bar fight that night.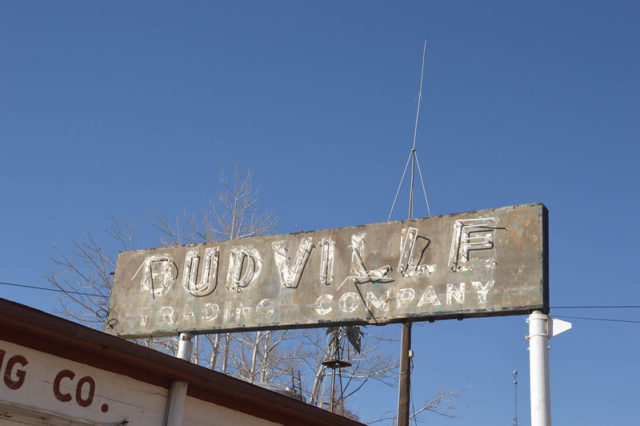 More from us: Annie Lytle Elementary School – Florida's Most Haunted Building?
Now widowed for a second time, Flossie Rice remarried a third time and continued to operate the trading post until her death in 1994. After 66 years on Route 66, Budville Trading Post officially closed. After being sold and re-sold countless times throughout the years, Budville Trading Post remains abandoned. Today, Budville is a ghost town – possibly haunted by the men who met a violent end under the neon lights of the trading post sign.