In 1978 Sarajevo received the privilege to be the host of the 1984 Winter Olympic Games. This meant constructing and developing and also renovation of existing venues.
The idea of Sarajevo hosting the Winter Games came years before the nomination around 1968 by the Organisation for Economic Co-operation and Development's study on promoting winter tourism in Yugoslavia.
Other candidate cities were Sapporo, Japan and Gothenburg, Sweden. It was the first communist country to ever host the Winter Olympic Games.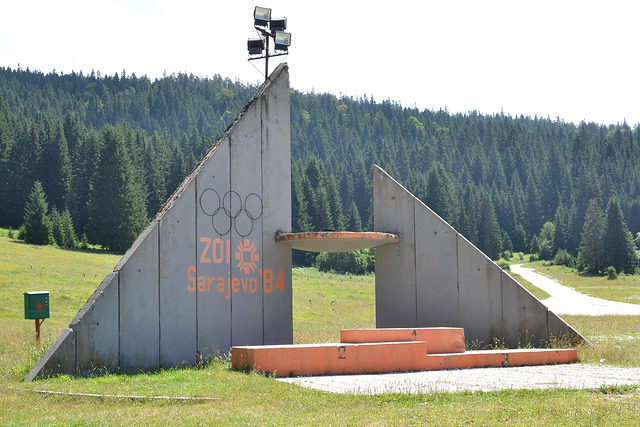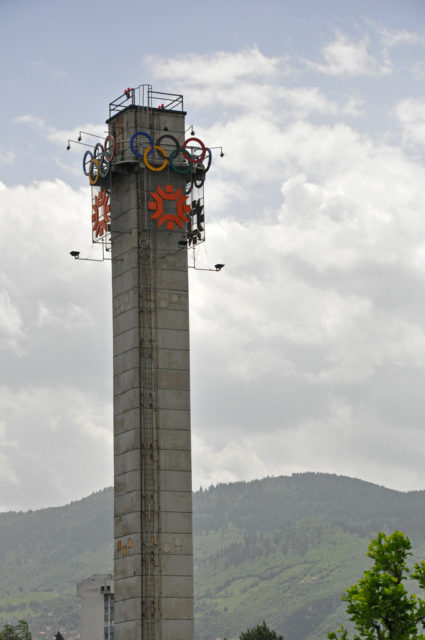 Some of the venues were left to decay, others were destroyed in the time to come after the Games. Today they look like a great place to hike to and even hang around. Especially great is the Trebević Bobsleigh and Luge Track.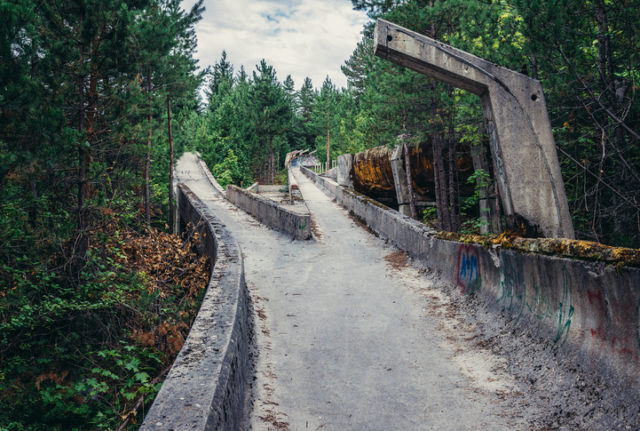 It is situated on Trebević mountain and has a great view on the City of Sarajevo. The bobsleigh track walls today are colored with graffiti making them the perfect candy for the eyes when you get bored of the city view.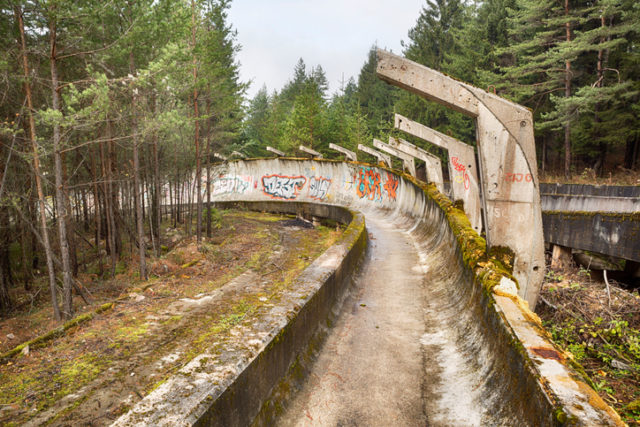 Skenderija sports center was hosting the figure skating and ice hockey matches. It was built before the Olympic nominations and opened on 29 November 1969 by hosting a premiere of the greatest Yugoslavian movie at the time "The Battle on the River Neretva"(featuring: Franco Nero, Orson Welles, Sylva Koscina etc.)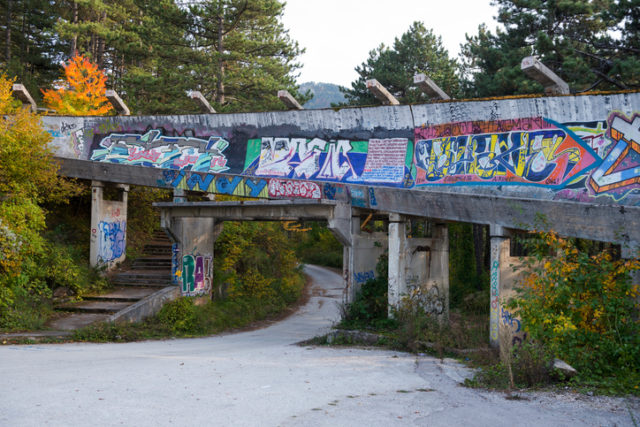 The abandoned bobsled and luge track from the 1984 Winter Olympics in Sarajevo, Bosnia and Herzegovina. During the siege of Sarajevo (1992-1995), the track was used as an artillery position by Bosnian Serb forces.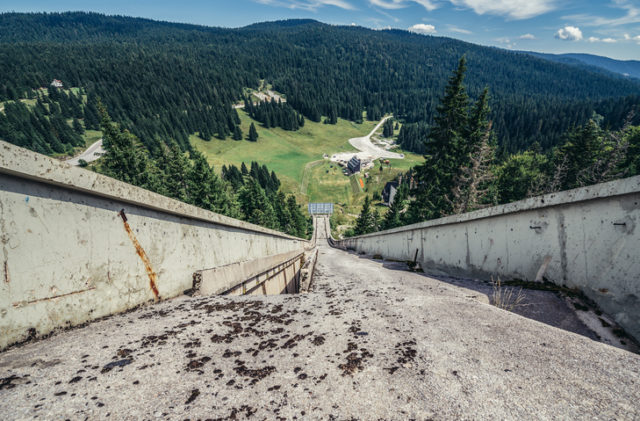 The venue's roof suffered under record snowfalls in 2012 in Sarajevo making the whole building unstable.
The weather was not very cooperative with the ski disciplines. Strong winds postponed the men's downhill three times before it was finally run.
The victor in this discipline was Bill Johnson of the United States. The 30 km cross-country skiing was literally done blind as a blizzard raged on. The first one to battle it out and cross the finish line was the Soviet Union skier Nikolay Zimyatov.
Readers of Yugoslav newspaper were asked to choose the the official mascot for the Winter Games from six finalists. In a competition between a lamb, a mountain goat, a porcupine, a chipmunk, a wolf and a snowball, the readers decided on the little wolf named Vučko.
Vučko was designed by Slovenian designer and illustrator Jože Trobec and is still a symbol of Sarajevo and can still be seen all around the city.
Besides the Vučko inspired graffiti, two more symbols remind people of Sarajevo and visitors of the Games. One of them is the Olympic Tower and the Olympic Symbol monument near Sarajevo.