It once stood as the largest building in Alaska with a combined mess hall, sleeping quarters, medical and administrative facilities, proudly bearing the name "The city under one roof".
As a proof of its endurance, we had the earthquake with the magnitude of 9.2 which happened in 1964, adding just a slight damage to the building.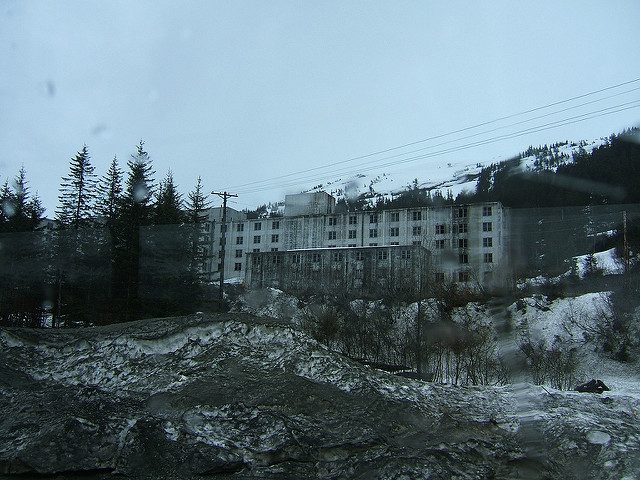 It was built by the architects Foss, Malcolm, and Olsen. These three fellows added reinforced concrete to the construction and its foundations were cut deep into the solid bedrock making this building somewhat indestructible. It was constructed in 1953 by the military and it was fully operational, until 1966.
The Buckner Building had only six visible floors. One of the invisible floors was the penthouse ventilation equipment. The rest of the building had its own church cafeteria, rifle range, even luxurious elements like 320 seat theater and its own photo lab and bowling alley.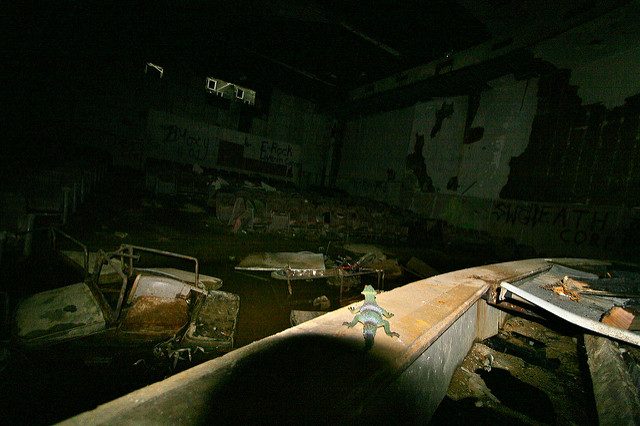 The idea to build this structure at Camp Sullivan is not just one simple decision. This location is close to Anchorage which is ice-free port any time of the year. Plus this place has a thick fog making it perfect for military activity.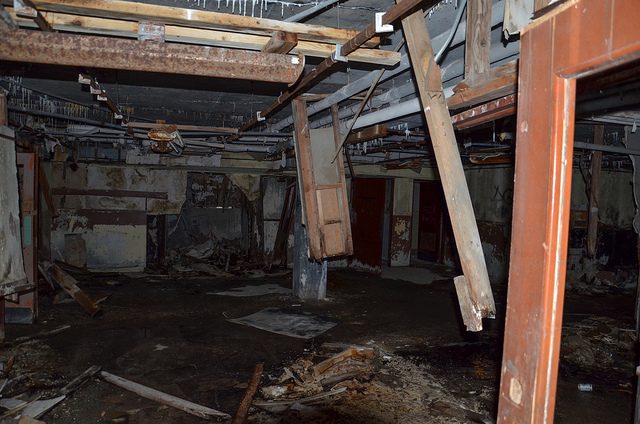 Even though the earthquake wasn't enough to completely destroy the building, it was the beginning of the many things that followed. Today the inside is filled with water given that fact that the building has almost no windows and that this is Alaska after all.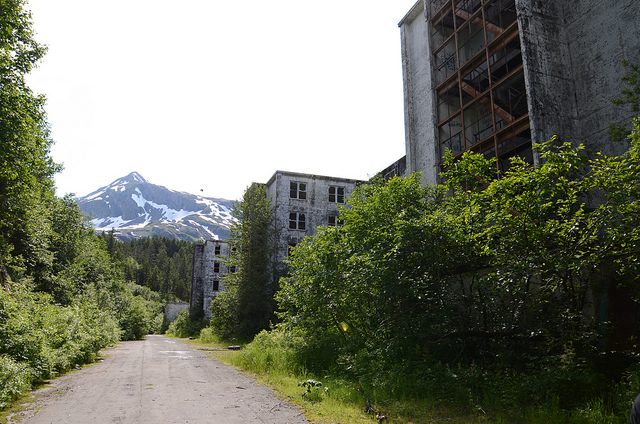 But no winter cold stopped the trespassers and the vandals to completely tear down this building. Literally, every wall is covered with some form of graffiti, some being art, and the rest of them just plain phrases like "cheese".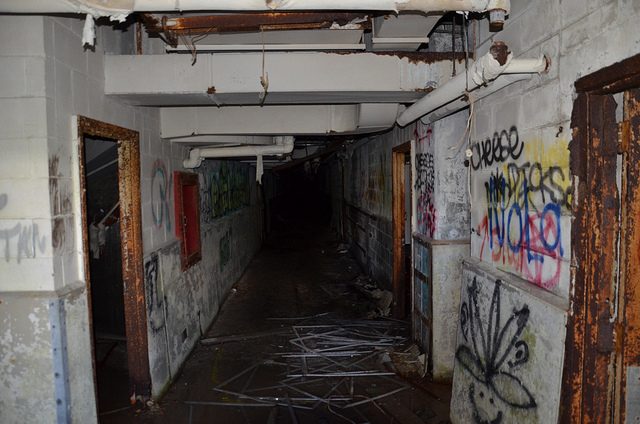 But mere wasting of paint and looting is what caused this building to almost fell to ruins. Some parts of the building are pitch-dark and even though the building has its long list of owners, it seems that not one of them took any action of repairing the damage.
The future of the Buckner building is not looking bright. No demolition is in consideration because of the huge amounts of asbestos and given the fact that is located on top of a rock. There is also no plan to revive the area. Every option involves an enormous amount of finance something that the town of Whittier (responsible for this area) finds it expensive.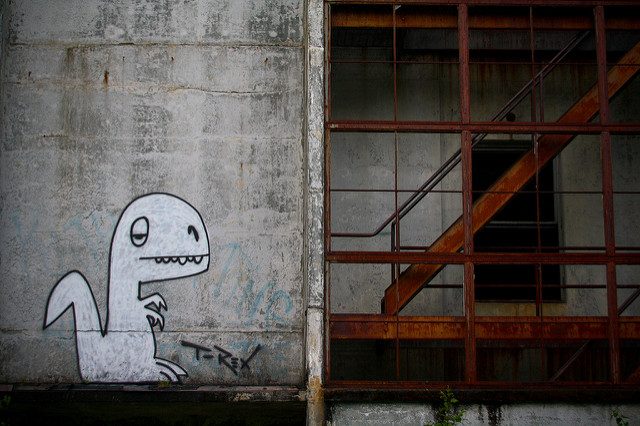 Standing as a proof and witness of the cold war, having earthquakes and many years of exposure to the rough climate of Alaska as best friends, only adds to the brilliant intelligence that was used in constructing this building.