Aggstein Castle was built in the twelfth century by Manegold III of Acchispach (Aggsbach). The location has many topographical elements that give the fortress an excellent defensive position.
The castle is situated on top of a high hill, surrounded by dense forest, and with the Danube River as a water barrier. The castle was known to be able to resist any direct assault due to its tactical location.
There is no evidence that the castle was ever stormed directly by force, regardless of the size of the army. Only by long sieges, with the occupents under pressure of starvation, was the castle ever conquered.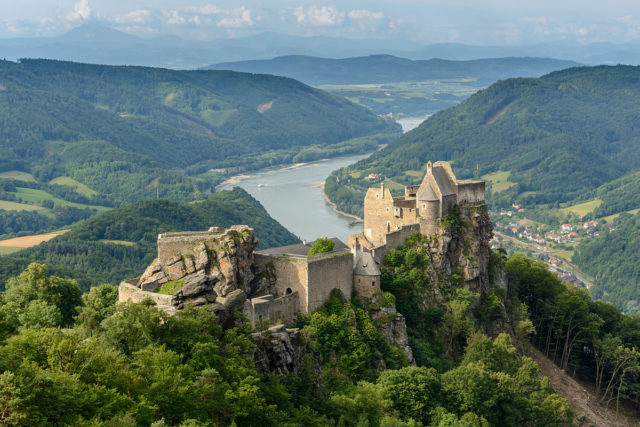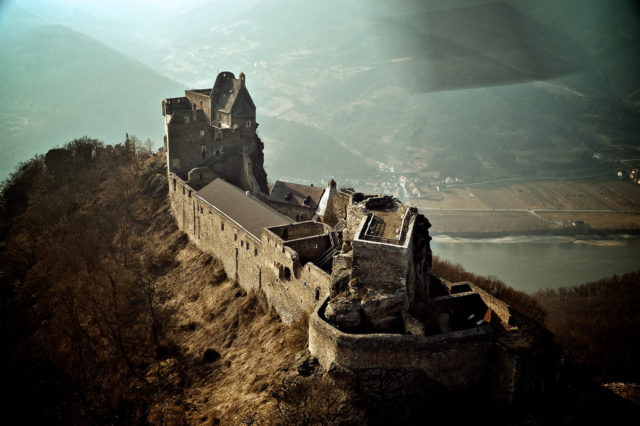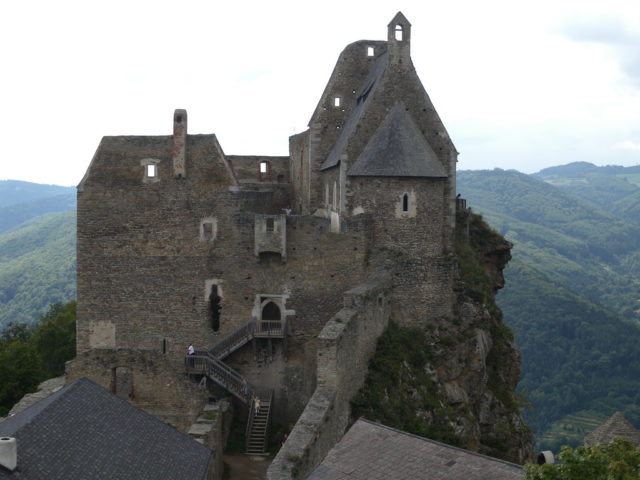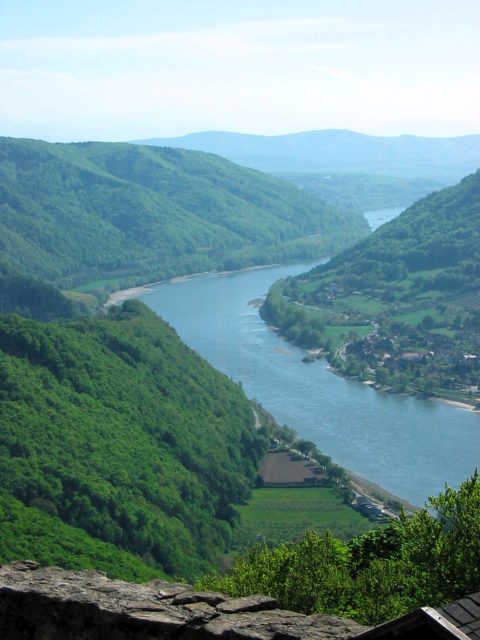 The castle was quite young when it was first besieged and destroyed. In century it was built, this happened at least twice. The only part of the original construction remaining today is a stone structure on the east side. In 1429, Jörg Scheck von Wald rebuilt it even made it larger than before.
Most of this version of the castle has survived until today. Eventually, it was burned down, pillaged, and destroyed again, this time by the Ottomans. Two centuries after the previous renovation, a woman by the name of Anna Freiin von Polheim und Parz renovated the castle in a Renaissance style. After her death, no one took a particular interest in the castle's upkeep.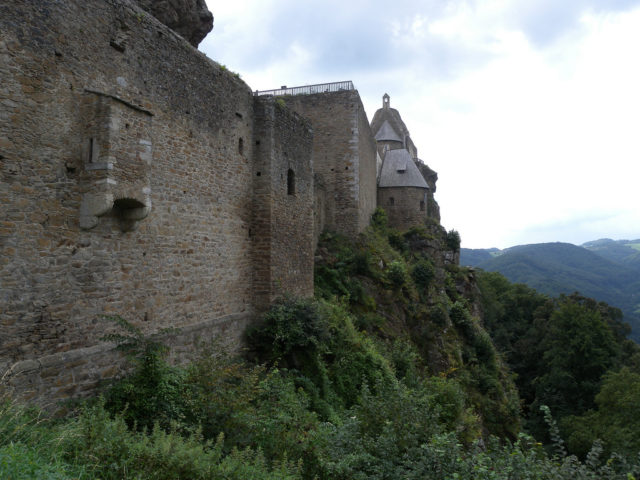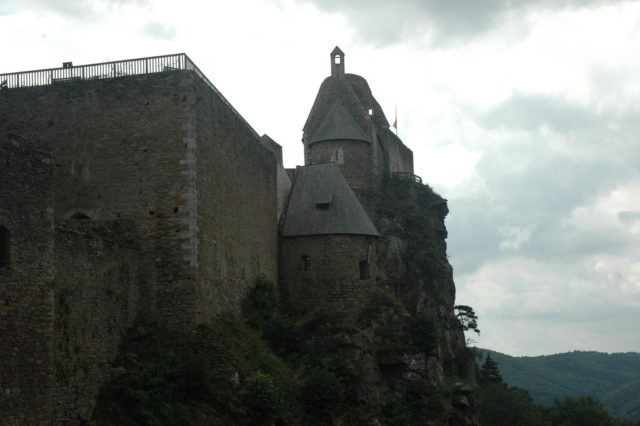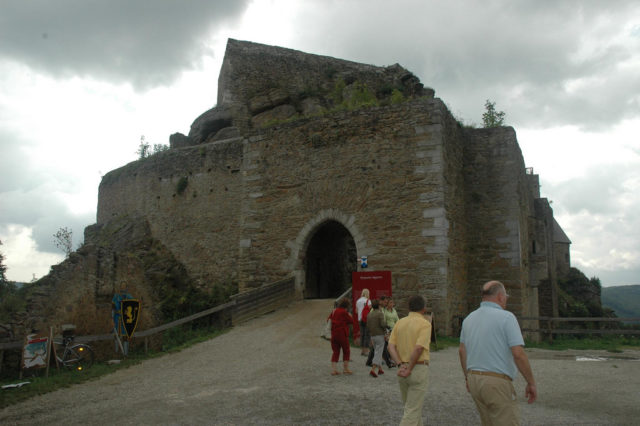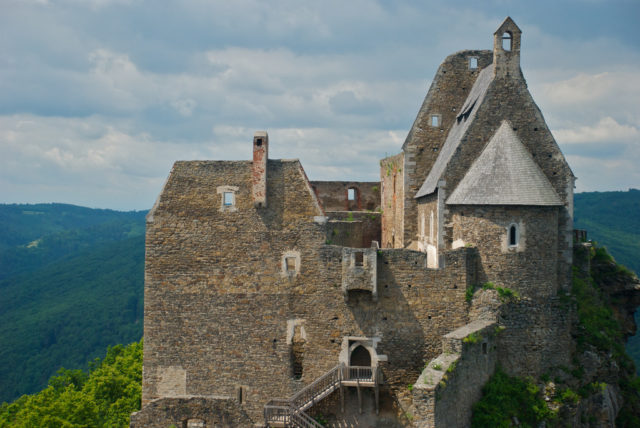 The castle stood in ruins for many years until the beginning of the 21st century. In 2003, the federal state of Lower Austria began a project for its reconstruction. It took one year and $60,630 to complete the renovations. The project included repair of defective masonry, and putting the sewers and water supply back into working order. The entrance area was reshaped and a new banquet hall created. Since then, Aggstein Castle has received about 55,000 visitors per year, making it one of the most popular tourist attractions in Lower Austria.