History and legends
According to local belief, the Ksar was founded in AD 757 by Ben-Haddou, whose tomb is said to be somewhere in the city. However, all of the buildings in the Ait-Ben-Haddou Ksar date back to the 17th century.
The fortified city was built along the caravan trade route between Marrakech and the Sahara in order to provide the merchants and traders with a place to rest on their journey. Naturally, the Ksar became a very popular destination and a great place to buy and sell goods.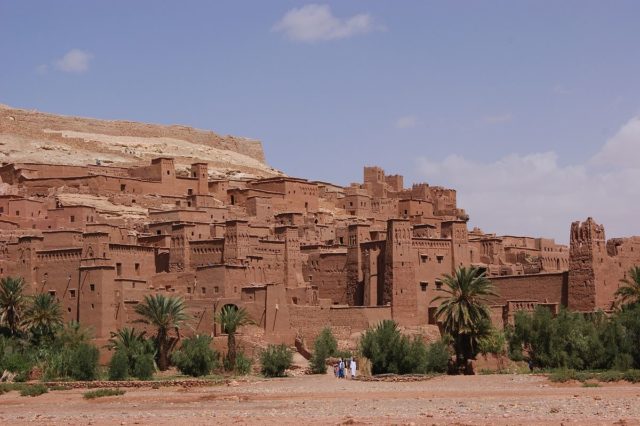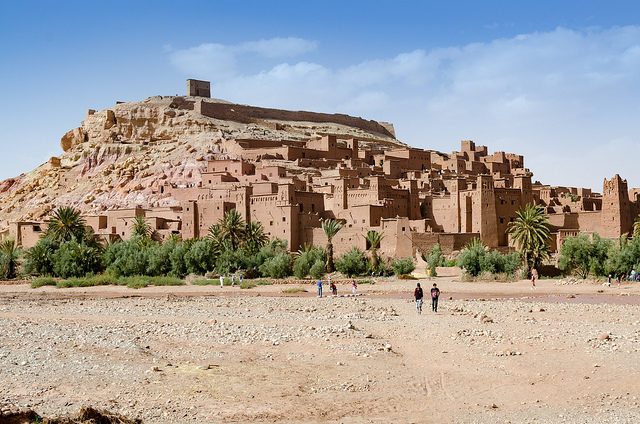 Fortifications and defense
The Ksar of Ain-Ben-Haddou is a fortified city (ksar is the Moroccan word for citadel), made up of six kasbahs (a castle that belongs to a wealthy and influential family, home of the leader of the city). All of the buildings inside the fortress are made completely out of organic material and covered with red mud plaster in the style of traditional Moroccan architecture.
The walls were reinforced with four towers constructed on the corners for defense. Even though most of the buildings are domestic houses, there were also public structures, including a mosque, a caravanserai (an inn for travelers and stables for the camels), a sanctuary of a local saint, and a public square.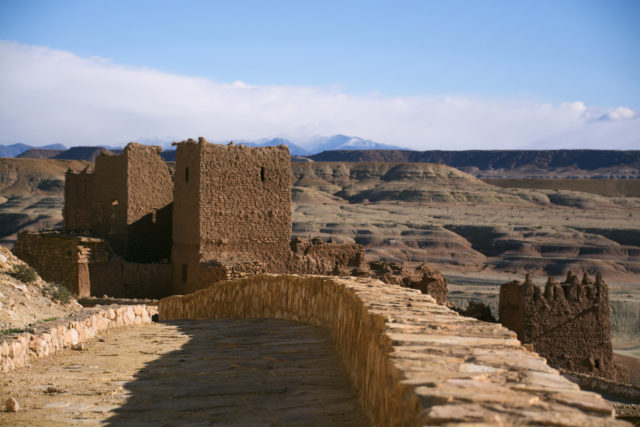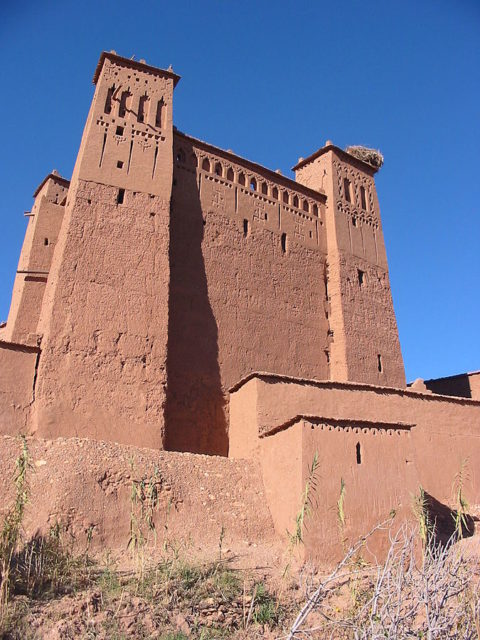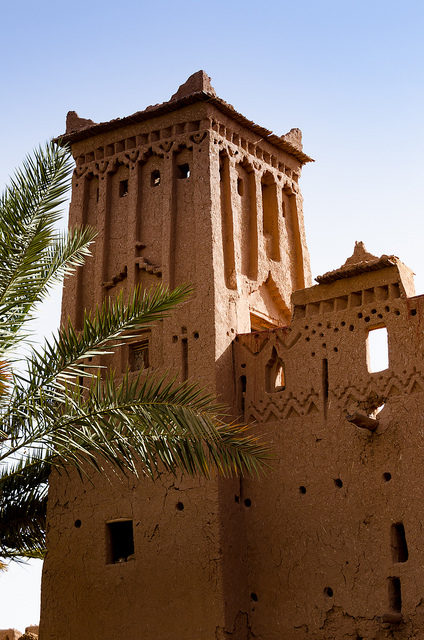 Decline and decay
With the decline of trade via the Trans-Saharan route, fortified cities like Ait-Ben-Haddou started to lose their importance. Many of them declined and were abandoned. Unlike most of them, this Ksar was still growing and remained an important focal point, mainly due to its political and local power. This didn't stop the decline but only slowed the process.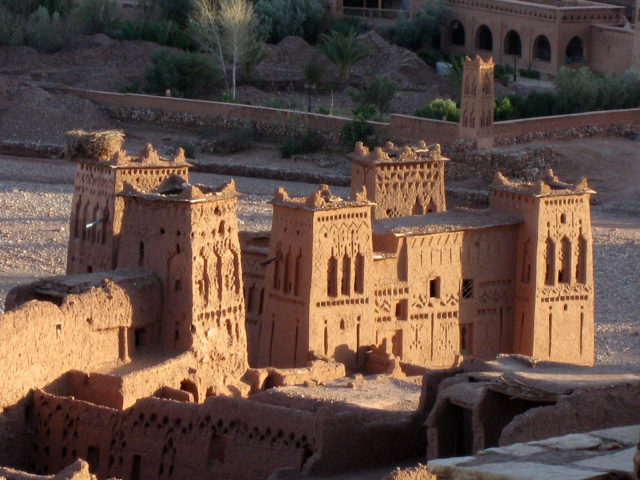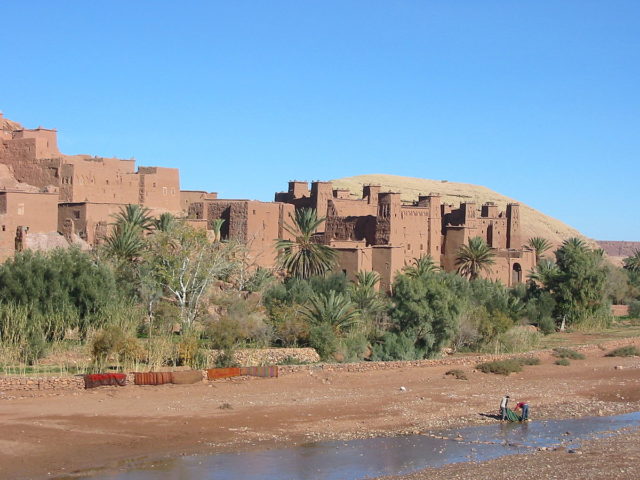 Hollywood studio
Today the Ksar of Ait-Ben-Haddou is mostly abandoned. A couple of families still live within the city limits, but most of the domestic houses are abandoned. Most of its previous population now lives in a modern village just across the river of the Ksar. The city is now used as a filming location. Around twenty big projects were filmed there, including Sodom and Gomorrah (1963) and Son of God (2014).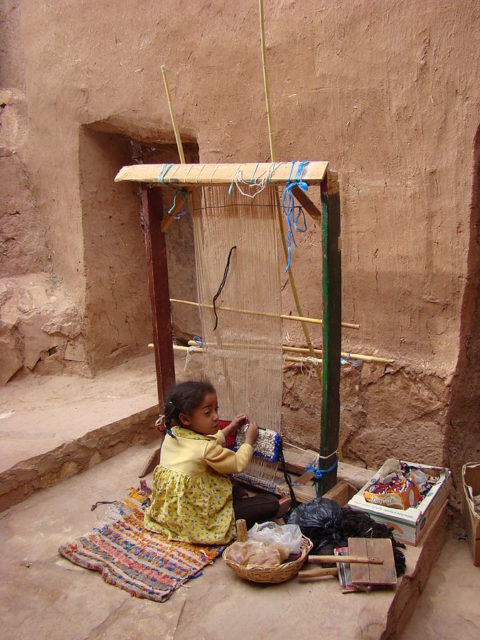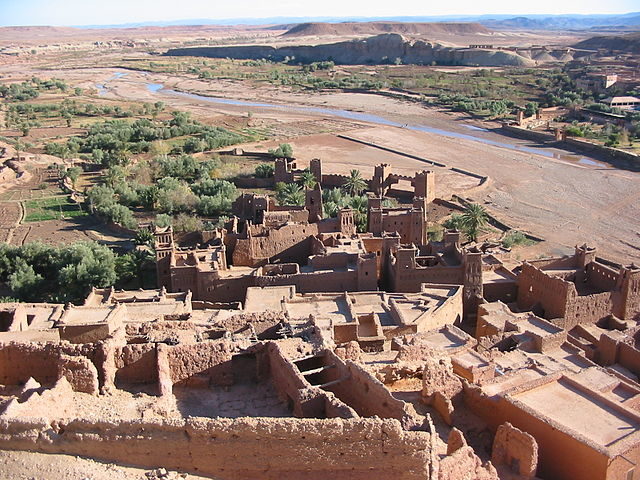 The Moroccan government is trying to restore the city to its former glory. There are programs to stop the further erosion of the Ksar grounds and protect its decaying buildings. The project's ultimate goal is to draw people inside the walls again and reinstate it as a functioning community.