The open-pit copper mine of Berkeley in Butte, Montana is filled with heavy metals and dangerous chemicals, is about 54m deep, over 1.5km long, and has caustically acidic water.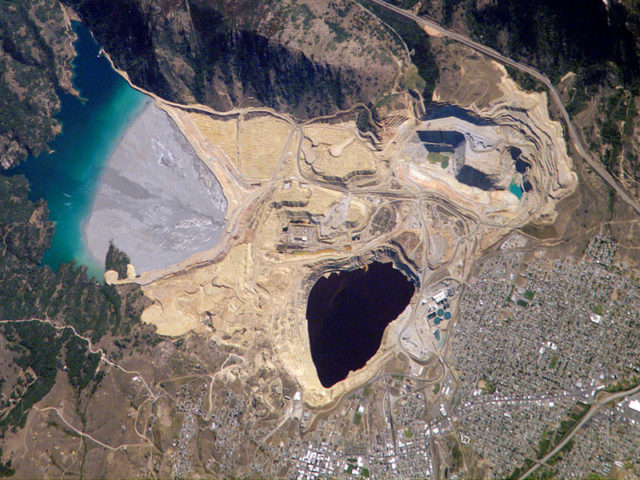 This once thriving copper mine is now an abandoned scar on the surface of the earth. The mine was opened in 1955 and was operated by Anaconda Copper and later by the Atlantic Richfield Company (ARCO) until it was closed on Earth Day in 1982.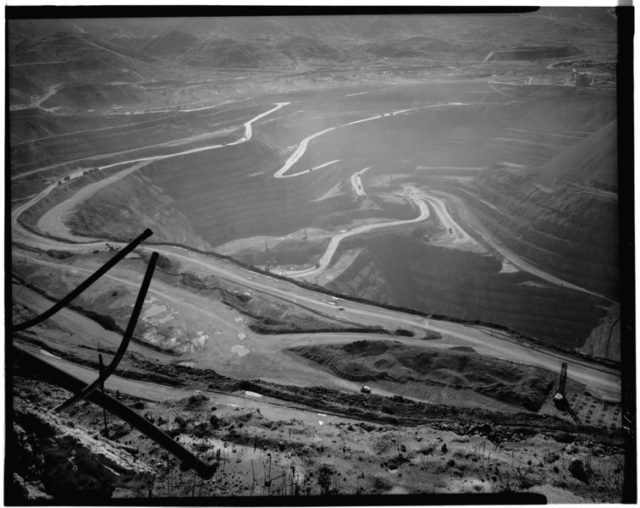 During the period that the mine was fully operational, a number of active pumps prevented the mine from flooding. Upon its closure, the pumps were turned off and the mine began filling with water at a rate of 30cm a month. Today, the water in the pit is over 45m deep.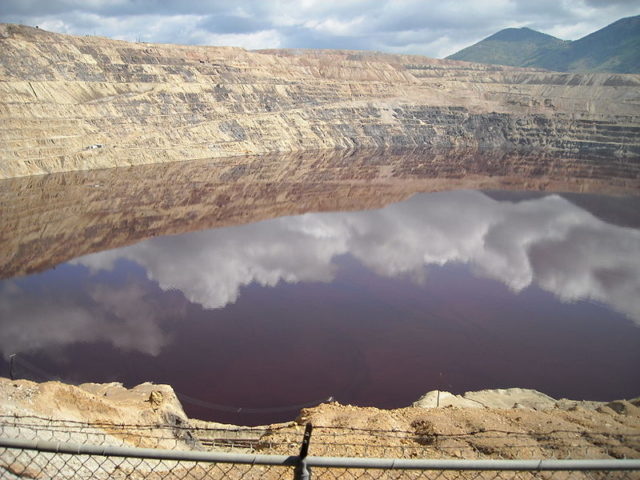 When the pit's water level eventually reaches the natural water table–estimated to occur around 2020–the pit water will reverse flow back into surrounding groundwater, thus polluting the Silver Bow Creek which is the headwaters of Clark Fork River.
The main source of the mine's ore lies southeast of the main Anaconda vein system. In its first year of its existence, the pit extracted 17,000 tons of ore per day.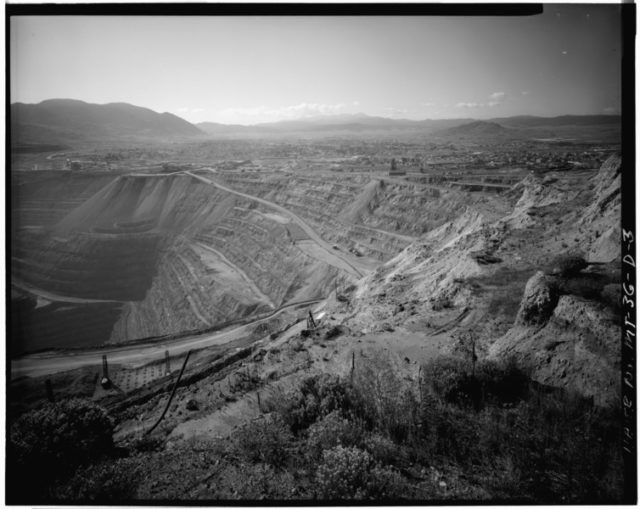 By the time it was closed, about 1,000,000,000 tons of material were mined from the Berkeley Pit. Copper was the primary product of the mine, but copper, silver, and gold were also extracted.
In order for the mine to function properly, the Anaconda Company bought the homes, businesses, and schools of the working-class communities of Meaderville, East Butte, and McQueen. But when the mine was finally abandoned, so were the workers' homes.
This pit is not only a potential hazard to the greater surrounding area, but also for the wildlife immediately around the premises. One notable incident involved a large flock of snow geese that landed on the acidic lake.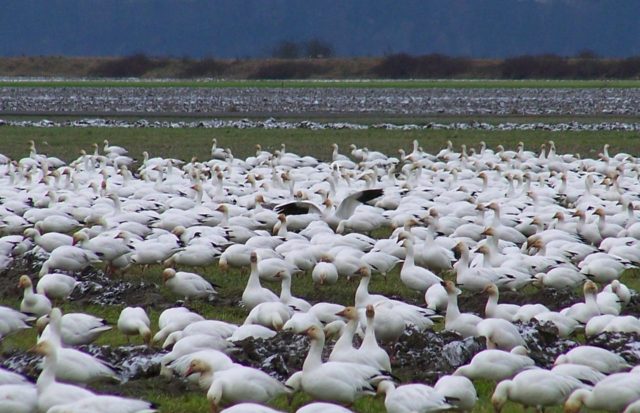 In the winter of 1995, a flock of hundreds of geese landed inside the Berkeley pit. Thick fog fell that night, and when the morning came, the carcasses of 342 birds were found in the lake with burns and ulcers caused by the caustic water. A further incident with migrating geese in 2016 led to the death of an even greater number of birds.
In an effort to remediate the pollution in the Berkeley Pit, a treatment plant is being built on Horseshoe Bend that will be able to treat and clean the contaminated water by 2018. Meanwhile, efforts are being made to slow the influx of water to the lake and prevent it mixing with uncontaminated groundwater until it can be treated.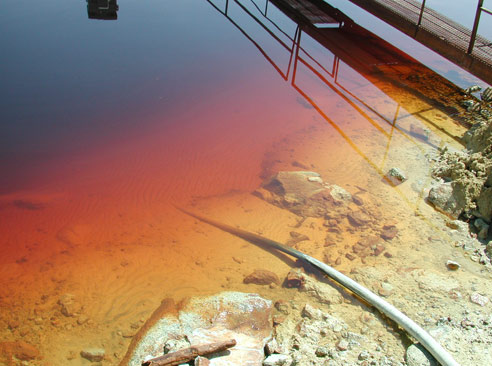 But life does exist in the lake. Strange microorganisms have been found growing there that are resistant to the chemicals in the water and have shown selective activity against cancer cell lines in the lab. Furthermore, some of these species ingest and metabolize the metals and may one day provide an alternative means of cleaning the water.