In the Flemish province of East-Flanders, there stands Doel, a subdivision of the municipality of Beveren.
Unfortunately not for long. It is first mentioned sometime in 1267 and back then it went under the name of The Doolen.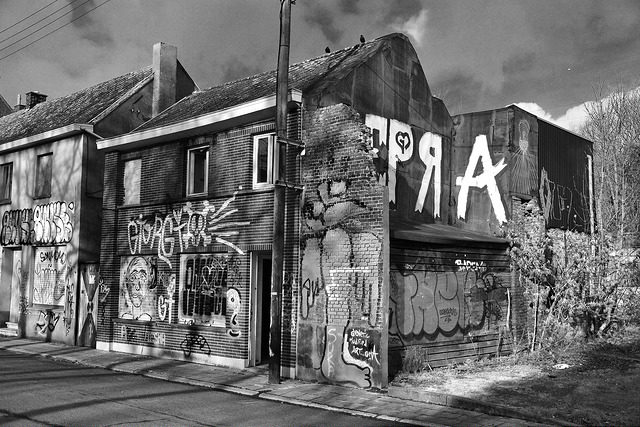 To make things even more interesting, this little village was once an island, because of the purposefully flooded land, with the north of the village known as The Drowned Land of Saeftinghe.
The land upon which Doel is resting dates all the way back to the Eighty Years War (1568-1648). The farm lands of Doel that so closely resemble a checkerboard pattern were first put to use sometime in 1614.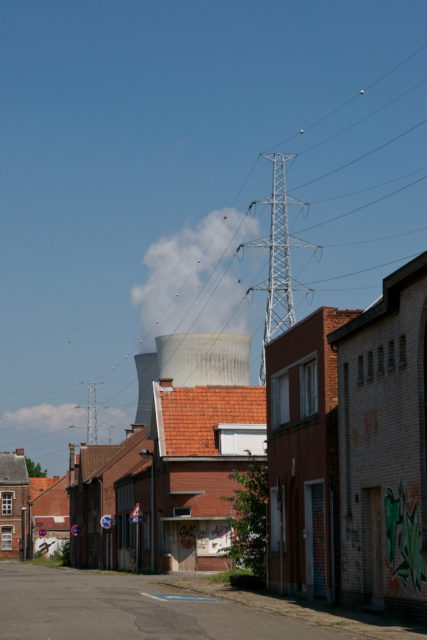 As one can notice, the village is filled with history and stories and memories all intertwined so tightly that history let itself into the present. There still stands the old windmill, religiously keeping its relationship with the wind for over 400 years, since it was first built in 1611.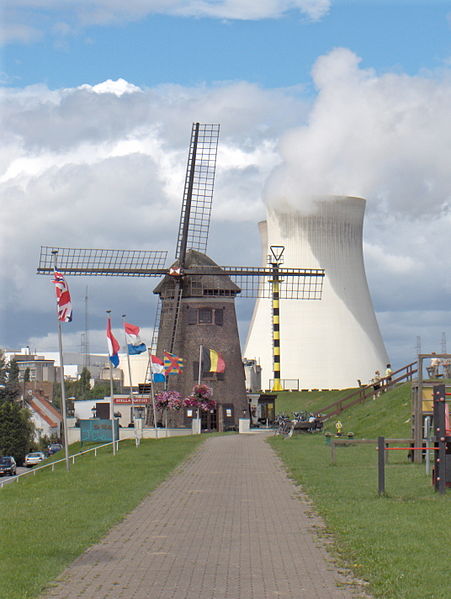 Regrettably, everything including the Reynard Farm, the monumental farmhouse De Doolen, the historic school De Putten and even one of the last standing historical barns are all soon to be reclaimed by history once more, for this little village is soon to be leveled to the ground.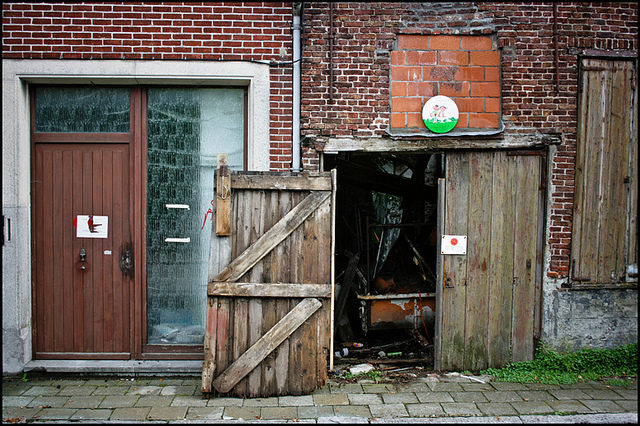 The Port of Antwerp is the answer to the why. Due to the need for its enlargement the village of Doel has to be demolished. Naturally, the people of Doel started to look at the alternatives and left their homes.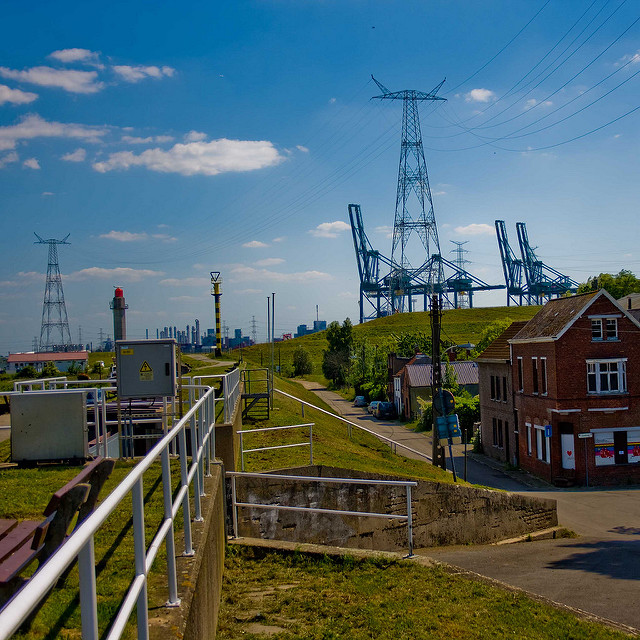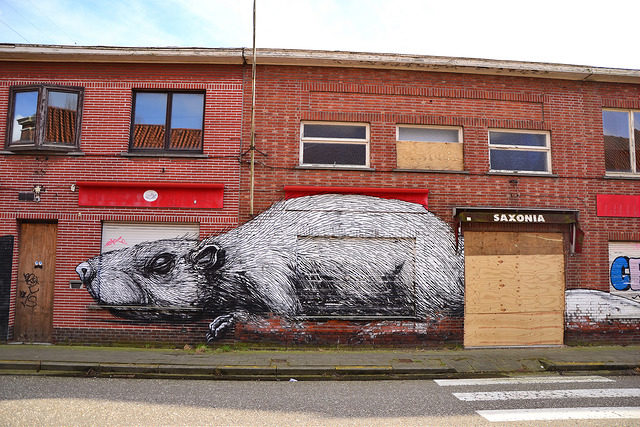 That is when the graffiti artists took over the village, it had everything a graffiti artist could wish for – lots of walls. The campaign group, Doel 2020 thought of a project which included a number of street artists sent on a mission to save the village by using art.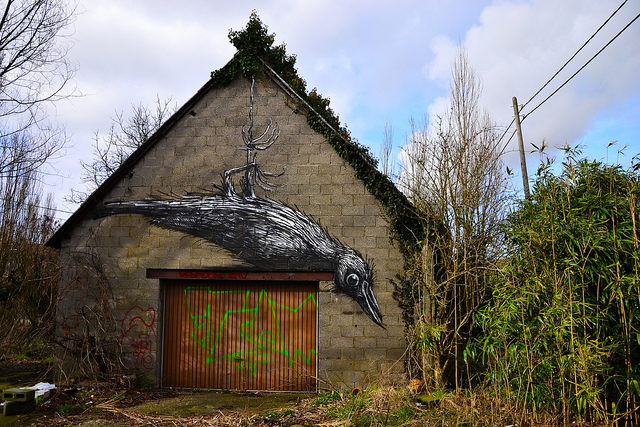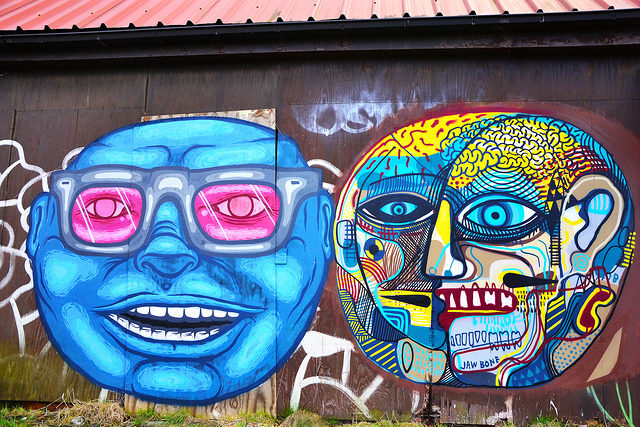 All around Europe they were lured. For many, the increasing number of abandoned houses meant a chance to showcase their art for the first time.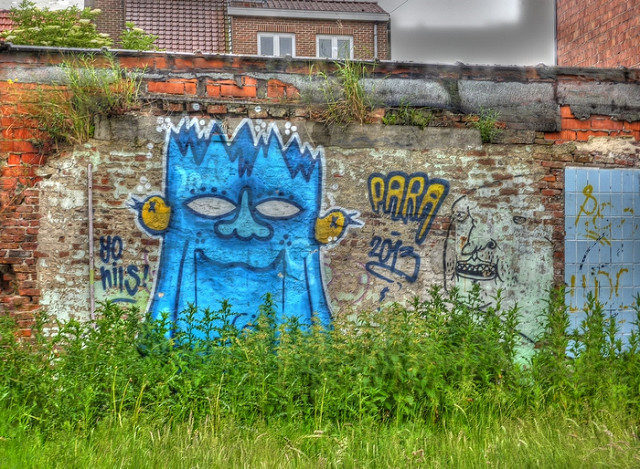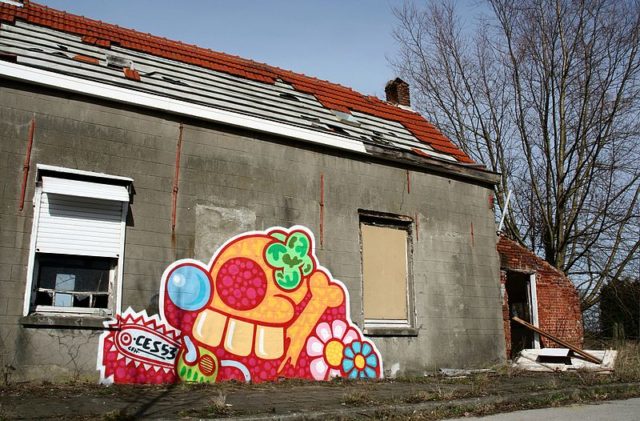 Now there are no more than 25 people that remained behind holding the last line of defence. Home is where your heart is, and the home remains for the artists put their heart to it, even though it is now a home to some lonely murals.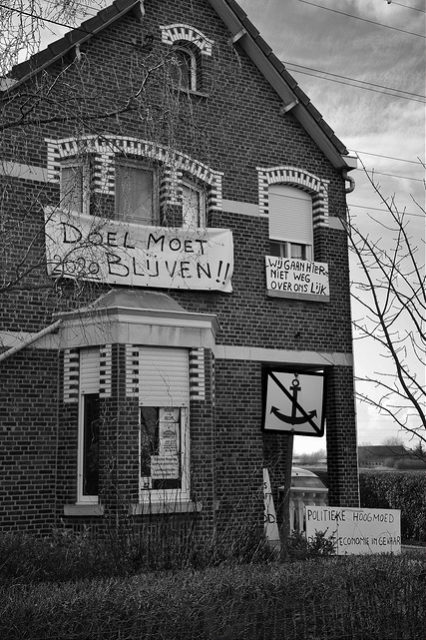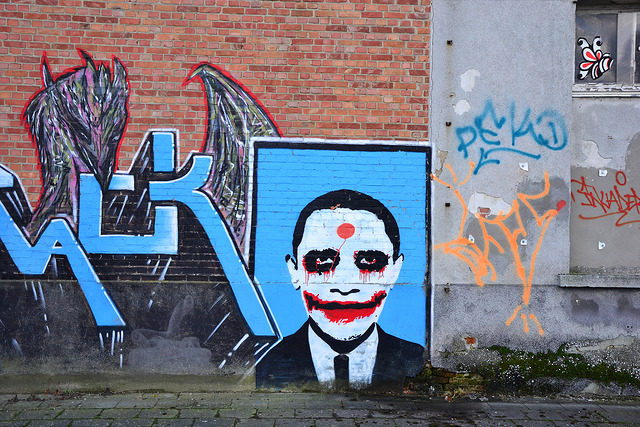 Next came the urban explorers and bloggers. They used their skills of photography and storytelling in order for the village to receive its new form of existence, namely into their stories, photographs, and memories. Doomed to be lost forever but deemed not to be forgotten.