Man and forests are deeply connected from our early beginnings. Man always has found peace, food, shelter and harmony in forest. Caves, man's first home, are found in forests.
The Garden of Eden was somewhere deep in the forest. The birth of the classical theatre was placed on the edge of the forest. Many ancient temples were built in forest, near the divine silence…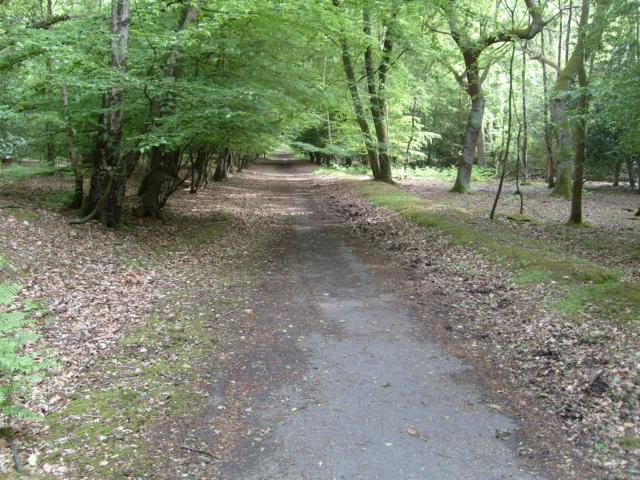 The list of forgotten man-made objects found in forests is enormous. Abandoned roads, houses, train stations, hotels and other buildings can be found left in forest and reclaimed by nature. Here is a list of some forgotten man-made objects left in nature:
1. Abandoned Mill, Italy
When nature takes hold of the places built by man, extraordinary landscapes are born. The Valley of the Mills in the town of Sorrento (near the city of Napoli) is a valley that offers a wonderful natural spectacle. Here nature over the decades has slowly reclaimed what man had stolen. The area owes its name to the presence of an old mill, used in old times for grinding grain.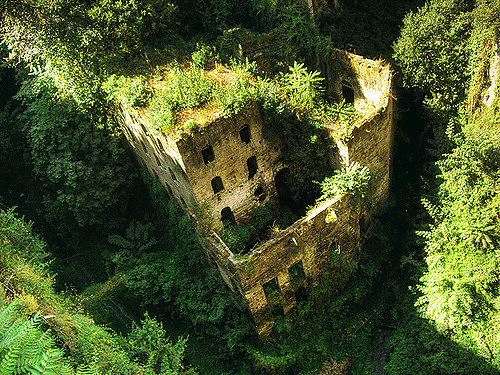 The Valley of the Mills was abandoned in the second half of the nineteenth century, because of the construction of Piazza Tasso. The building of Piazza Tasso isolated the valley and closed all possible routes to get there.
The Valley of the Mills is a picturesque sight. The old ruins give the scenery a ghostly tone.
2. Abandoned train stations in Abkhazia, Georgia
These beautiful abandoned railway stations are located in the towns of Sukhumi, New Afon and Gagra. The stations have been abandoned since the War in Abkhazia (1992-1993), when government forces fought with Abkhaz rebels over the region's independence from Georgia. After the collapse of the Soviet Union the railway connection of Abkhazia and Russia stopped and unused railway stations were left for nature to take over.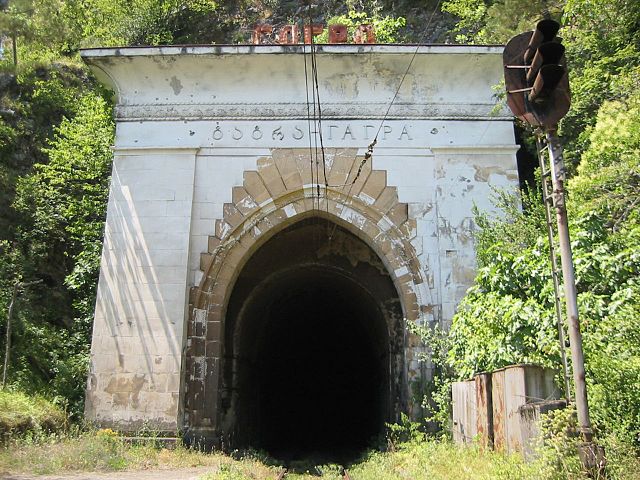 The abandoned railway stations in Abkhazia are great example of the Stalinist architecture, also known as Stalinist Gothic and Socialist Classicism. Huge part from the rich past of the stations is ruined. But beneath all the dust, rust and cracks appears another beauty…nature.
3. Miranda Castle, Belgium
The Miranda Castle, also known as Noisy Castle, was built for a family in 1866 in Celles, Belgium. The castle is built in neo-gothic style. The castle has been abandoned since 1991, because the costs to maintain it were too expensive, and a search for investors failed.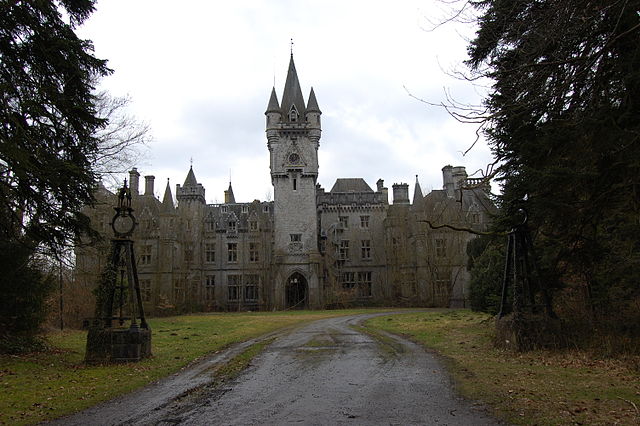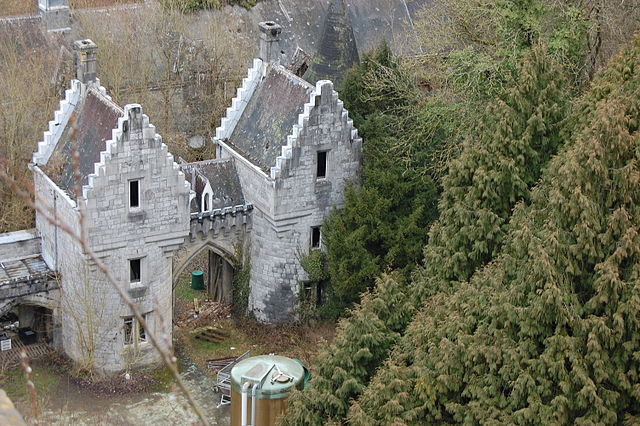 Today, the castle is in bad condition, because of vandalism. In October 2016 started the demolition of the castle, and the conical roof peaks have been removed. Nature slowly takes the castle under own possession.