In the west-central part of Georgia, 240 kilometers (149 miles) from the capital of Tbilisi, is a place is called Tskaltubo.
This former spa resort was famous for its healing mineral springs and warm temperate climate. Not only was it one of the leading spas in the Soviet Union but it also gained the status of a city.
The construction of this resort began in 1926. Soviet architects designed Tskaltubo to have a central park with recreation and bathing facilities surrounded by sanatoriums where the visitors could stay.
The central park covered an area of 80 hectares (about 198 acres).
The architecture of this place is notable as being the Stalinist classical style but combined with Georgian ethnic decor in addition to both Gothic and Roman features.
It is known that there are some historical records of the 7th-9th centuries which mention the healing properties of this place, referring to the "Waters of Immortality."
In the 18th century, foreign researchers also began to talk about the health benefits of this place.
In 1920, a chemical analysis was carried out, which revealed that the water of Tskaltubo was, indeed, unique.
It had six components within it, and the beneficial minerals enter the human body through skin pores. The water has a temperature of about 33-35 degrees Celsius (91.4-95 degrees Fahrenheit) and is odorless.
It is claimed that the waters can help with the following medical conditions: rheumatism, cerebral palsy, gynecological conditions, issues with the endocrinology system, and skin conditions, among others.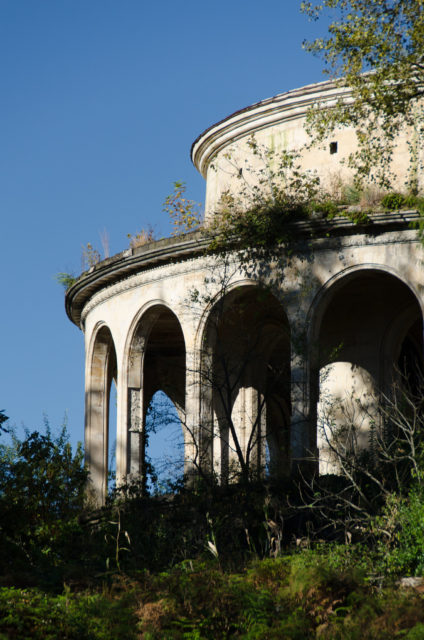 When completed, Tskaltubo offered a total of 19 sanatoriums, nine baths, a park, and a branch of the Research Institute of Balneology and Physiotherapy.
In 1953, the site was declared to be a medical spa resort, and the whole area gained city status.
Also in that year, an exclusive residence was built for Stalin, and it is still standing today. As part of this personal project, spring number six was specially built for Joseph Stalin.
The therapeutic effect of the waters attracted many other prominent figures, such as Boris Yeltsin, José Carrera, and the New Zealand national rugby team.
By 1989, about 17,000 people lived in the city. Direct trains departed from Moscow and other major cities of the USSR to bring visitors to this popular location. On average, about 125,000 tourists a year visited Tskaltubo.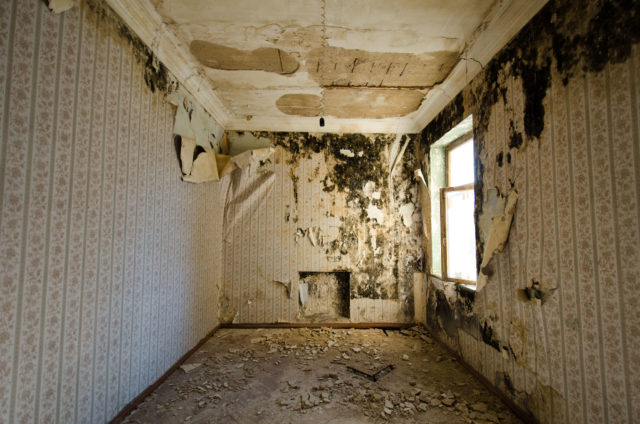 After the collapse of the Soviet Union, the city of Tskaltubo lost most of its visitors since many of them came from Russia. Many buildings were empty and began to collapse.
In 1992, a civil war broke out in Abkhazia, resulting in the city falling even further into ruin. About 8,000 refugees received temporary shelters in this former spa resort. Many of them and their descendants still live there today.
The city itself is not completely abandoned, as some local residents remained there despite the city's failing economy. Most of the bathhouses are abandoned, but some continue to function, receiving about 700 visitors annually. Most of the visitors are foreigners and plenty of them are also lovers of abandoned places.
Several areas in Tskaltubo have been reclaimed by nature. Trees grow inside buildings, which gives the architecture even more charm. Some buildings lack windows and door frames. They say that out of nine bathhouses, only two now work.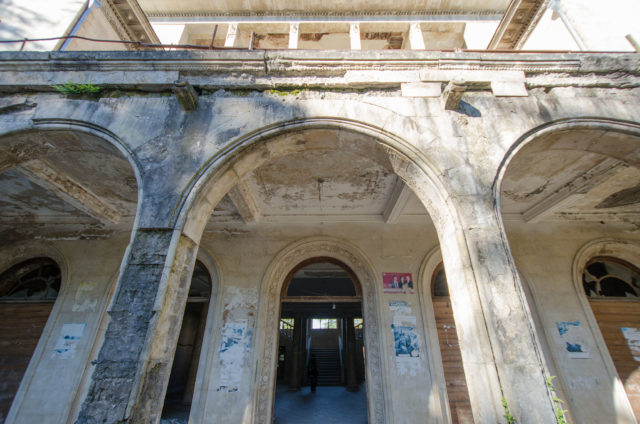 In 2012, former Georgian President Saakashvili made a statement of intent to restore the abandoned spa resort to its former glory, including renovating the infrastructure and the parks.
The World Bank has provided $37 million in terms of finance, but the government hopes to attract other investors, both from the local area and Eastern Europe.
Some of the sanitoriums were recently sold; one of them, Shakhter, was acquired by KBP Tbilisi in the summer of 2015 for $2.5 million.
The plan had been to construct a high-class hotel. However, the company deferred on payments, and no work is currently taking place in that building.
Five other buildings are for sale, with prices ranging from $700,000 to $2.7 million.
Big thank you to Andrey Okonetchnikov for providing us with the photographs of this ghost location and allowing us to share them with our readers.
He has got a portfolio with a lot of incredible photographs of different places in his Flickr account which you should check and also his website with some additional links.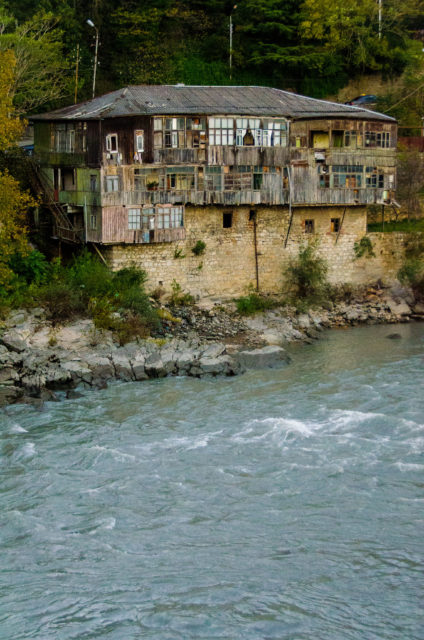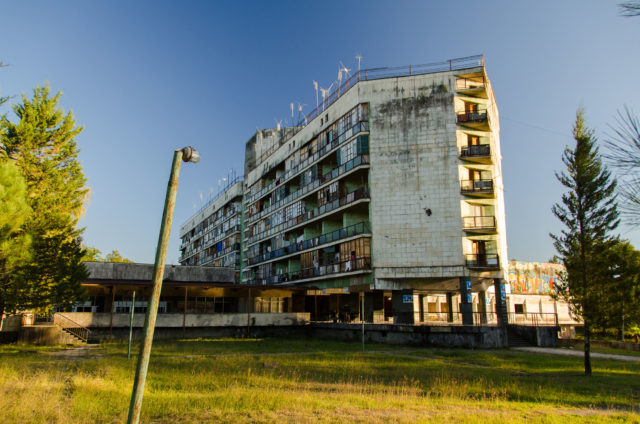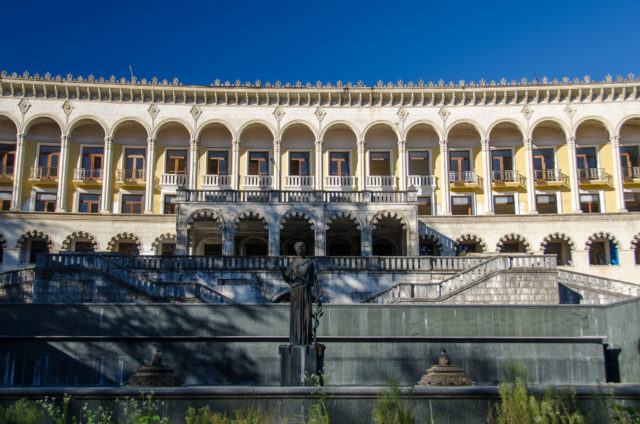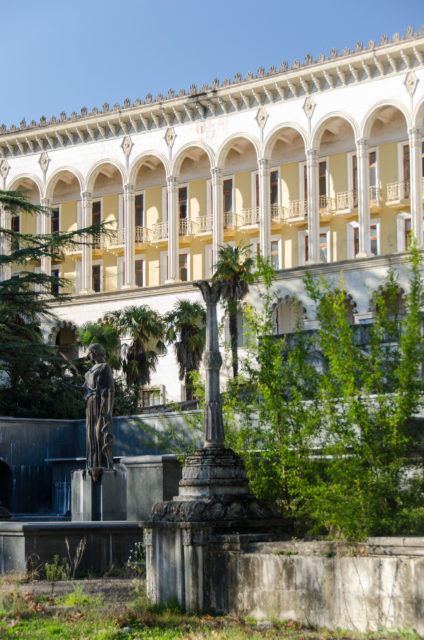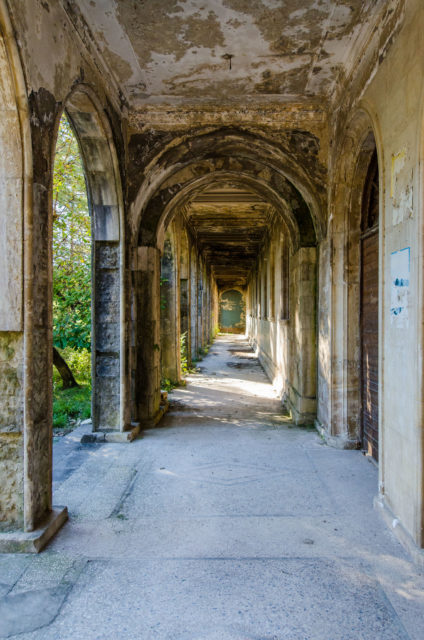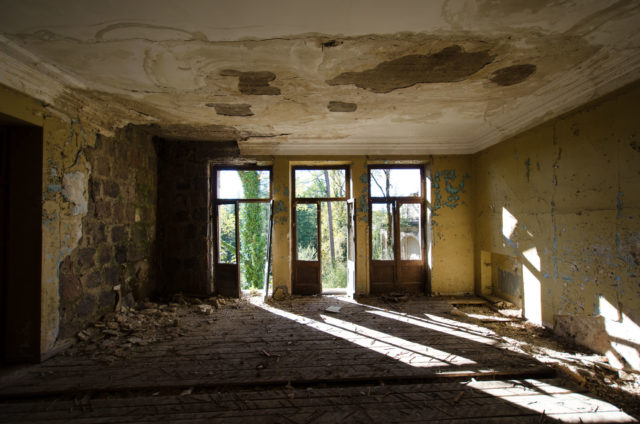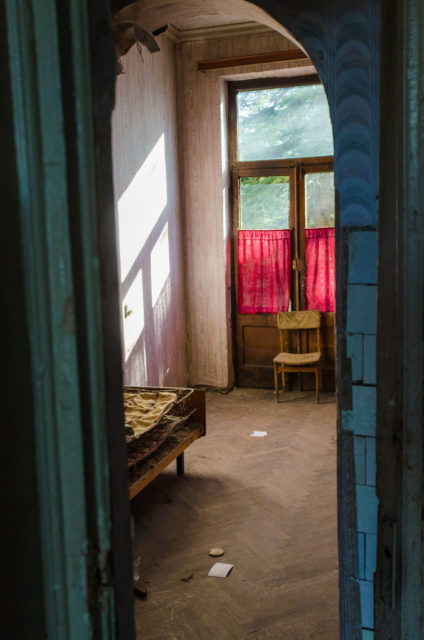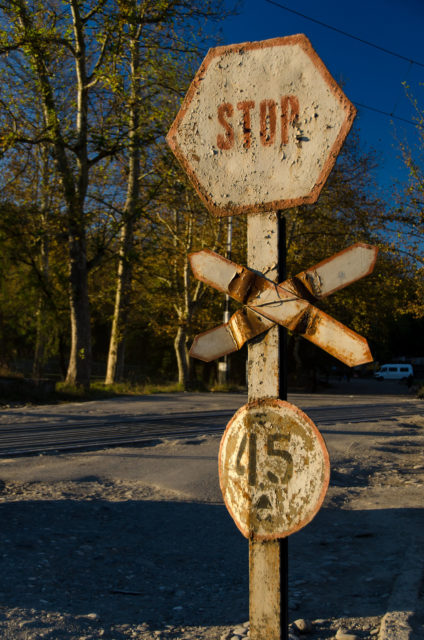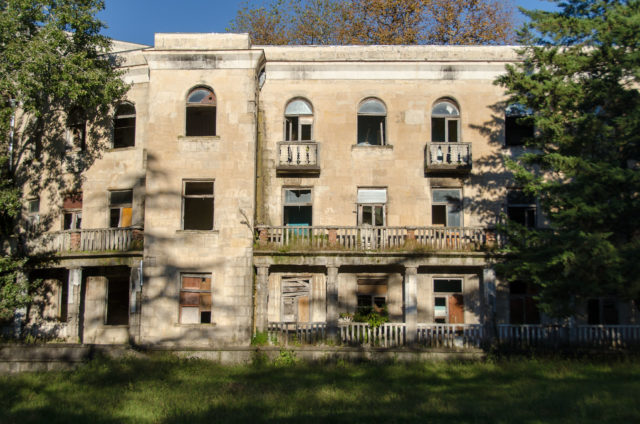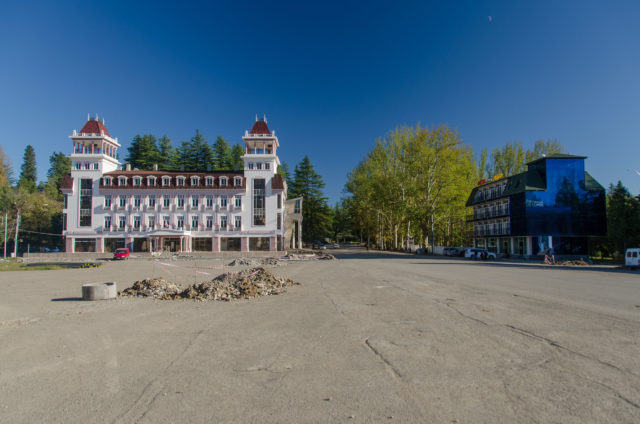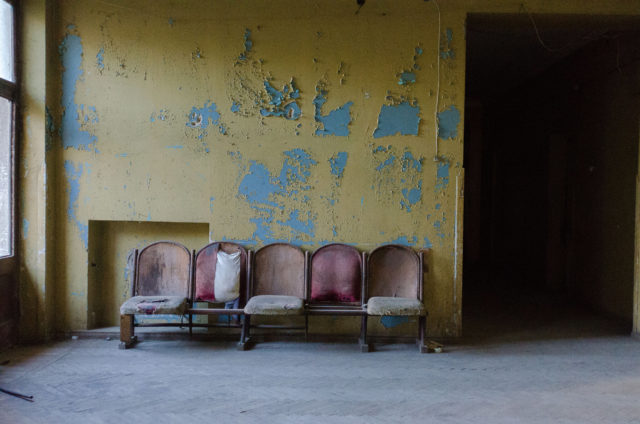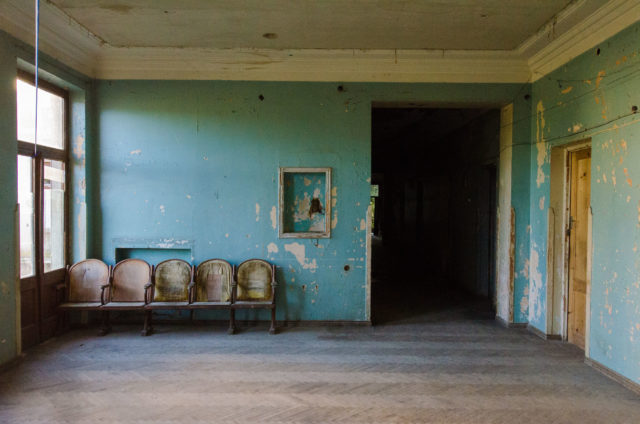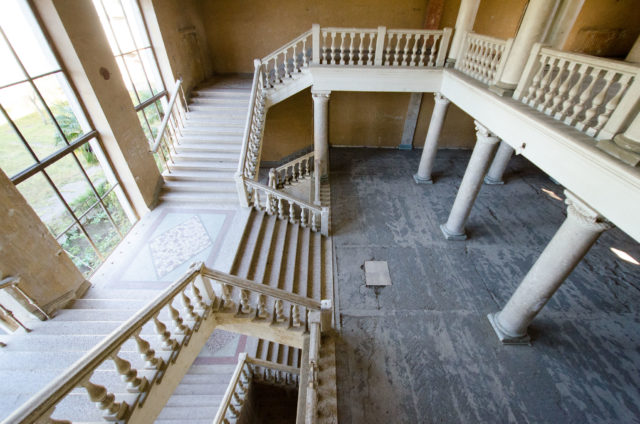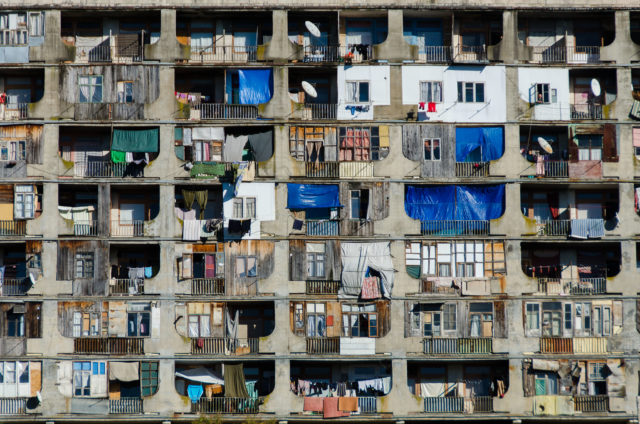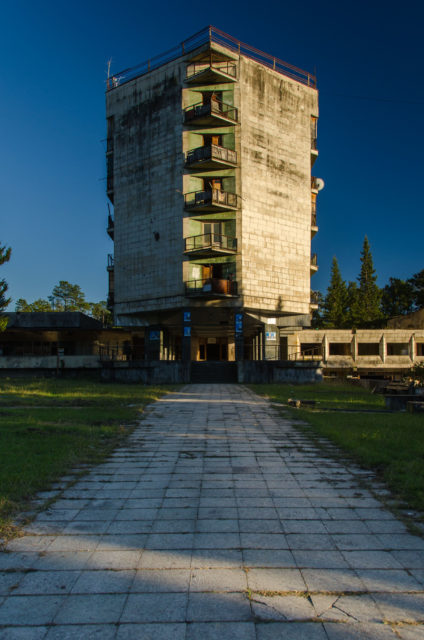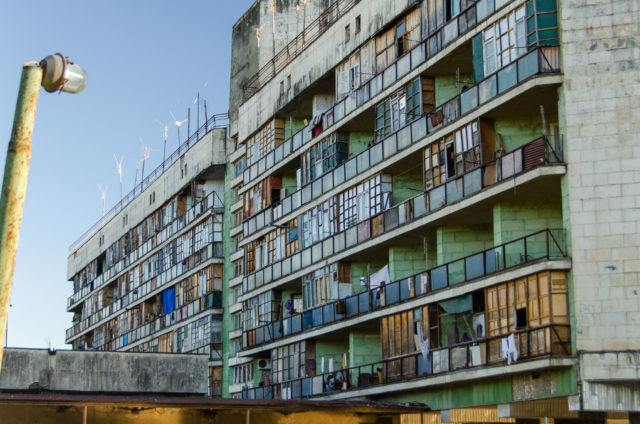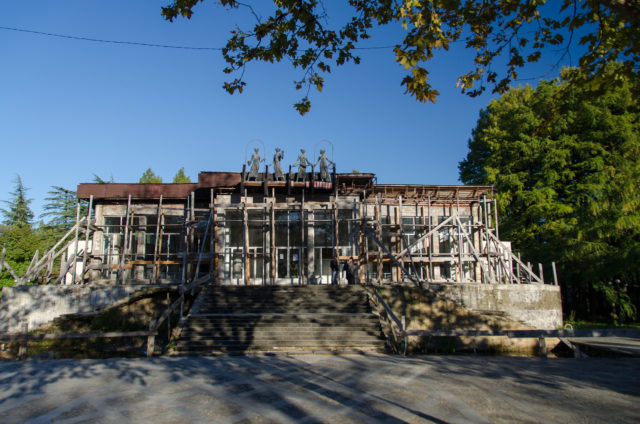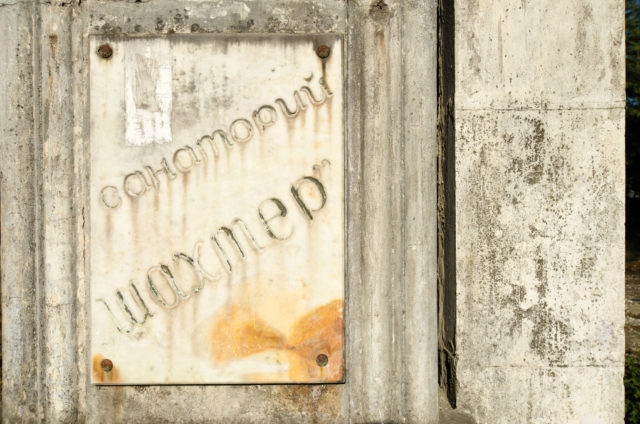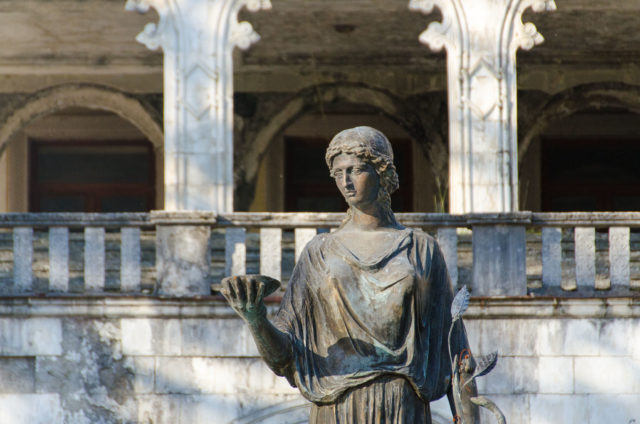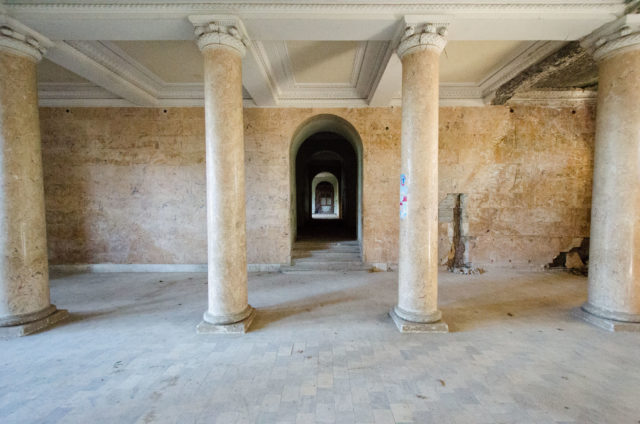 Another Article From Us: Kinzua the 'Eighth Wonder of the World' Destroyed in 30 Seconds by a Tornado