Gobekli Tepe ("Potbelly Hill") is situated roughly 10 miles northeast of the city of Sanliurfa in southeastern Turkey, near the Syrian border.
This ancient archaeological site stands on the highest point of a large mountain massif in the Anatolia Region.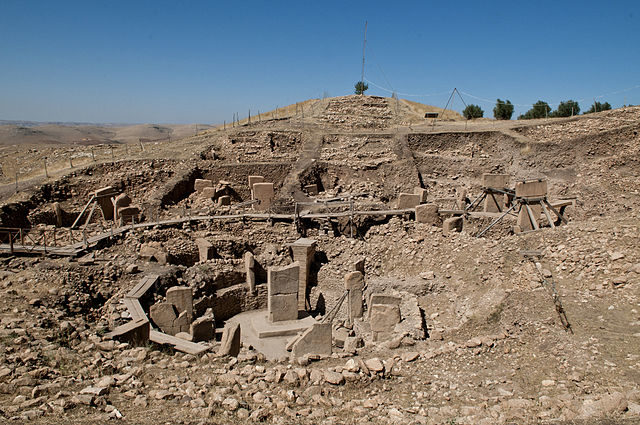 The site was built by hunter-gatherers approximately 11,500 years ago. Mysteriously, this entire complex of stones, pillars, and sculptures was buried on purpose around 8000 B.C. It became inhabited again during the Classical period.
On the top of the Neolithic layers, Byzantine and Islamic graveyards were found during an excavation in 1963. However, Gobekli Tepe has remained abandoned for the last 500 years.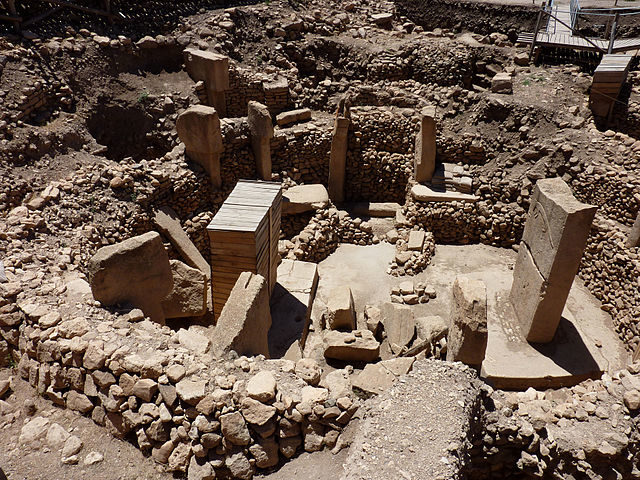 The site is the oldest man-made place of religious worship discovered so far. Since 1994, excavations have been organized and carried out by a German archaeological team and Turkish scientists from the museum at Sanliurfa, under the direction of the German archaeologist Klaus Schmidt.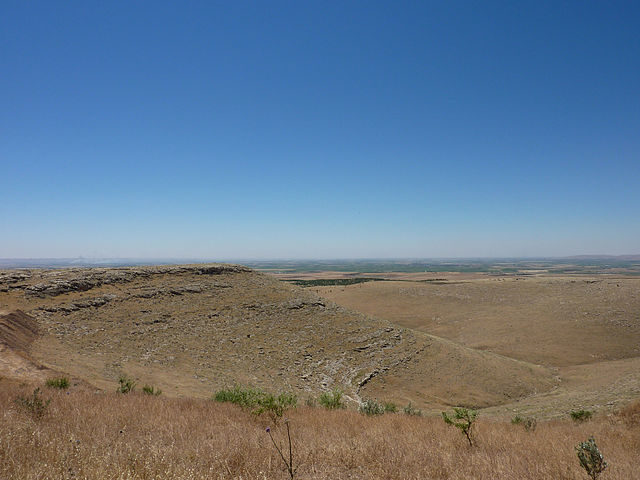 Gobekli Tepe is a series of predominately circular and oval-shaped structures. There is a proof that these installations were not used for living, but for ritual or religious purposes. Gobekli Tepe is formed of not only one, but of many stone age temples.
The excavations showed that there are more than 20 installations which likely served as places of worship. Bones that have been discovered at the site tell us that the hill was used for ritual sacrifices.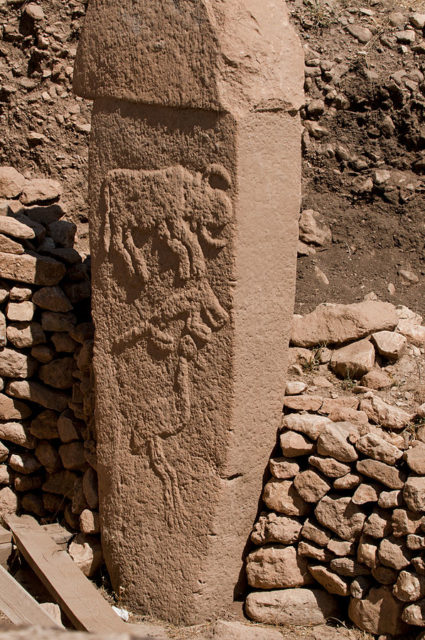 The temples are made of 10-foot pillars situated in circles. The pattern principle seems to be that there are two enormous colossal pillars in the center of each installation. All monolithic limestone pillars are T-shaped.
These T-shapes are interpreted as stylized human beings because of the depiction of human extremities that are noticeable on the surface of some of the pillars. There are also more humanoid forms. For example, there is a relief that represents a naked woman which Schmidt connects with the figurines found in North Africa, known as Venus accueillante.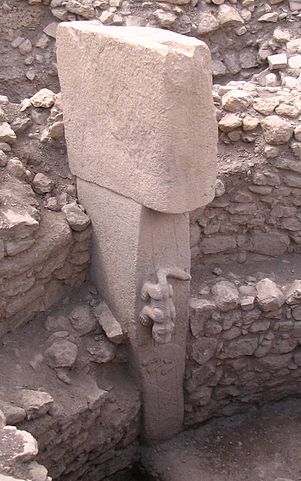 But most of the mystical stone statues are carved with reliefs of animals such as snakes, insects, gazelles, wild boars, cranes, wild ducks, foxes, donkeys, bulls, and lions, as well as abstract symbols and icons, sometimes illustrating whole scenes.
The carvings are similar to those painted in Neolithic caves. Most of them are carved into the flat surface of the pillars, but some of them are three-dimensional sculptures. The images of the animals provide no indication of organized violence. There are no representations of hunting or wounded animals.
At the time when the temples were erected, the surrounding environment was probably able to sustain a wide variety of wildlife. This was before the many centuries of human communities and agriculture turned it into the dusty and harsh region it is now.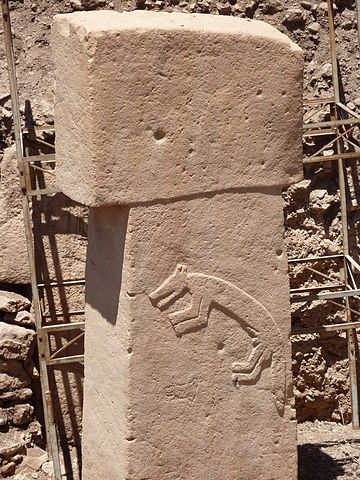 The hunter-gatherers lived in a time when writing, production of metal, and pottery still hadn't been discovered. It is still not known how these people managed to build these monumental stone statues on top of a hill 2490 feet above sea level.
Each pillar weights between 40 to 60 tons. They were erected in time when even simple tools were hard to acquire. But somehow, they found a way to cut and transport these stone pillars and arrange them. Gobekli Tepe raises doubts and gives us more questions than answers about our origins. One thing is for certain: we must change our perceptions about the birth of human civilization.