Kuldhara is a ghost town situated 15 km west of Jaisalmer, a city in western Rajasthan, India. The first houses were built during the 13th century.
The town of Kuldhara was once a flourishing place inhabited by Paliwal Brahmins, but it was abandoned for unknown reasons in the early 19th century.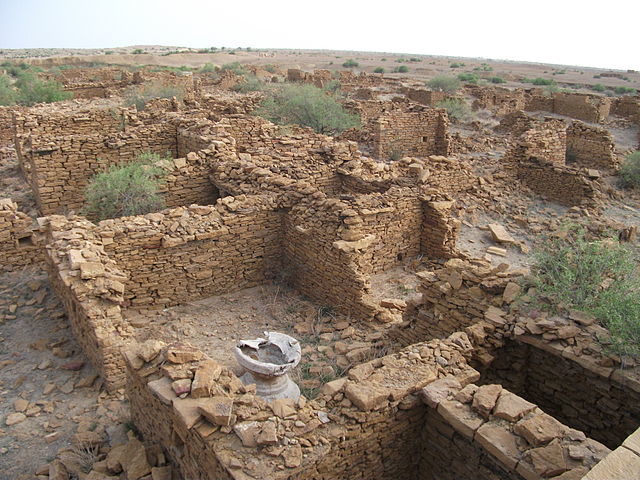 In fact, Kuldhara was the name of the largest village in the community of 84 villages. The Paliwal Brahmins were a talented and very prosperous clan who migrated here from the Pali region and were famous because of their agricultural knowledge.
They grew crops in the dry and harsh desert. But one night, the people in Kuldhara and the 83 nearby villages disappeared completely. No one knows why they decided to leave their homes after having lived there for seven centuries.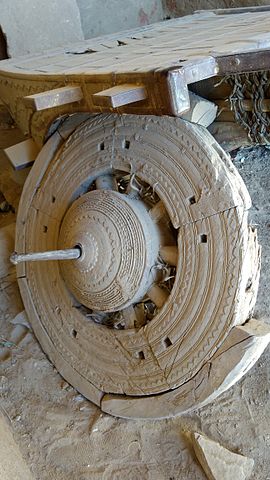 One version of the legend says that it was because of the dwindling water supply. Another version says that it was because of the oppression of the local ruler. The inhabitants were paying huge amounts of money to him.
But one day he wished to marry the most beautiful girl in the village, possibly the Chief's daughter. He gave them no choice and they had only a day to accept his proposal. All the chiefs of the 84 villages gathered and, as a sign of respect to their friend, decided to leave their birthplaces in the dark of the night.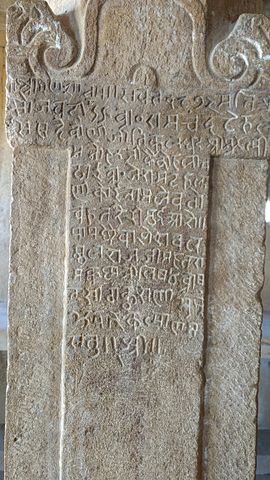 It is believed that they cursed their old homes never to be inhabited again and to bring death to anyone who lived there. The village has remained uninhabited from that night, lying in silence and in ruins. Those who tried to reoccupy this place experienced paranormal activities and Kuldhara earned a reputation as a haunted ghost town. It is likely the reason why so much of Kuldhara still remains untouched.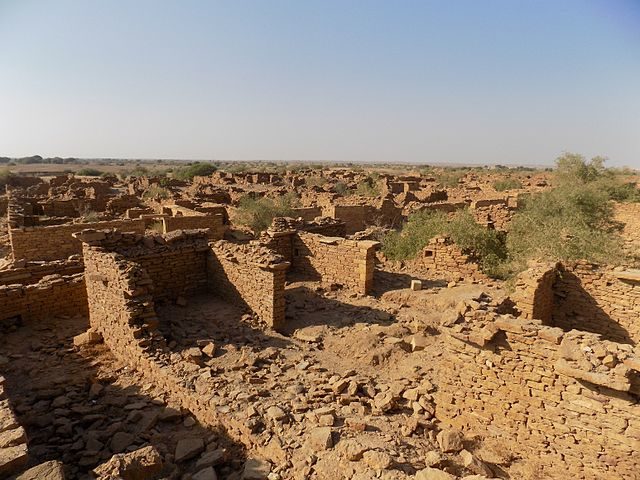 But the ghost story is possibly only a marketing strategy of the local authorities because today the whole area of abandoned houses, step wells, and former workplaces of the Paliwal Brahmins are a popular tourist attraction.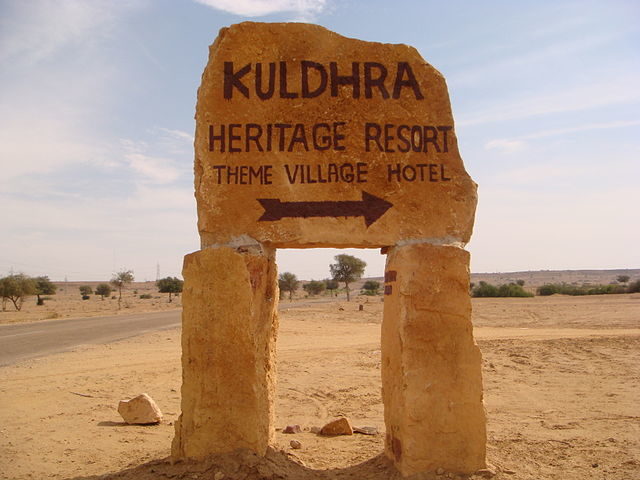 Signs of the once developed community are everywhere. Some houses that are in one piece can portray how life went on many years ago in Kuldhara.
There is also a temple of the Mother goddess in the center of the town. On the eastern side of the town is the dry river bed of the small Kakni river. On the western side, the back walls of the man-made buildings are located. Most of the buildings are in ruins.
The plan of the Rajasthan government is to develop this area into a well-known tourist destination. They decided to build shops, cottages, and other tourist spots and to profit from this ghostly silence in the desert.