Las Pozas ("the Pools") is a surreal garden of sculptures created between 1962 and 1984 by the eccentric English poet, artist, art collector, and devoted patron of the surrealist movement, Edward James.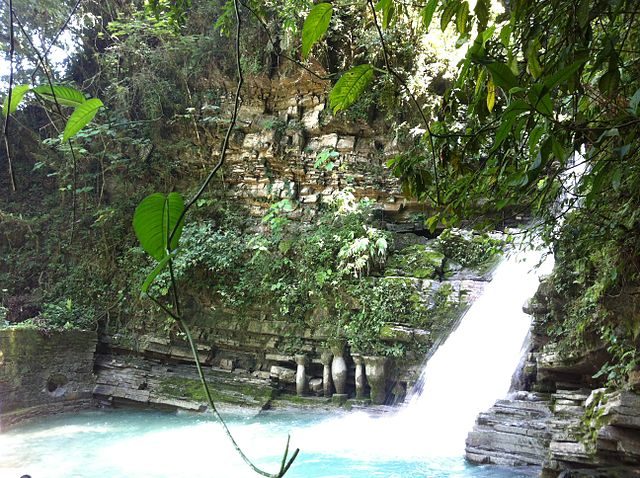 The unique sculpture park is situated near the town of Xilitla in Mexico. The untouched beauty of the mountains and the subtropical rainforest just outside of Xilitla were the inspiration for Edward James to build the "Garden of Eden" at Las Pozas.
Edward James was an energetic supporter of the surrealist movement and close friends with many surrealist artists, including the famous Rene Magritte and Salvador Dali. He was once painted by Rene Magritte.
He sponsored Salvador Dali in the early period of his career. Dali once said that Edward was "crazier than all the Surrealists together". In 1941, another painter, Bridget Bate Tichenor, actually encouraged him to search for a location in Mexico to express his vast esoteric knowledge. He hired Plutarco Gastelum, a native of the Yaqui tribe, as a guide and they found the exotic site of Las Pozas in November 1945.
Las Pozas was named because of the natural pools and waterfalls that characterize the area. The surreal sculptural structures were a product of the visionary mind of Edward James. He succeeded in mixing nature with dozens of towering sculptures in concrete and creating this precious pearl hidden in the jungle within rich vegetation.
His subconscious dreams became reality. He built spiral stairs going nowhere and beds full of tropical plants, including 29,000 orchids. Ramps, bridges, and walkways connected the valley walls. He brought various exotic birds and wild animals from all over the world, for which he constructed a set of small niches. In one word, he erected his vision of heaven on only 80 acres of land. Even the names that he gave to the buildings are surreal: "The House of three floors that will actually have five, or four, or six" and "The House with a roof like a whale".
In 1962, most of the of the living orchids died in the cold winter, and Edward, with the help of Plutarco, designed a field of artificial concrete flowers that would be undying. The whole project of the surreal park cost more than $5 million to construct and more than 150 people were needed to build it. He collected the money by selling his Surreal art collection at auction.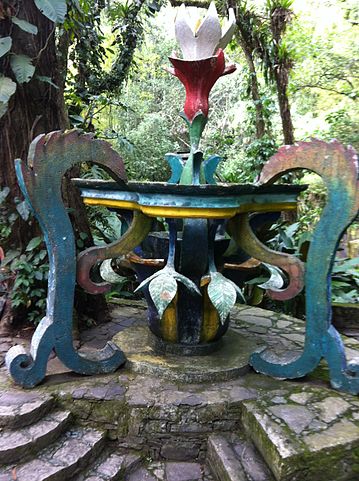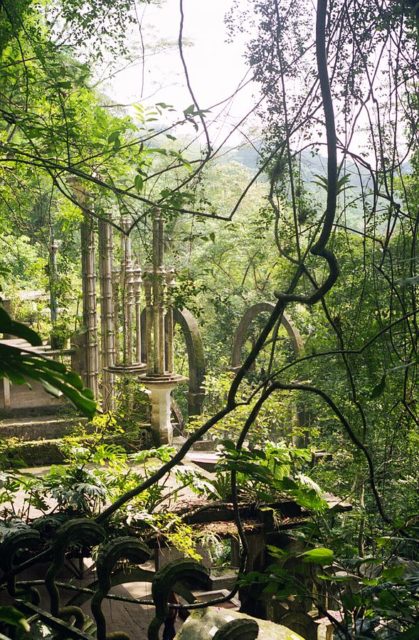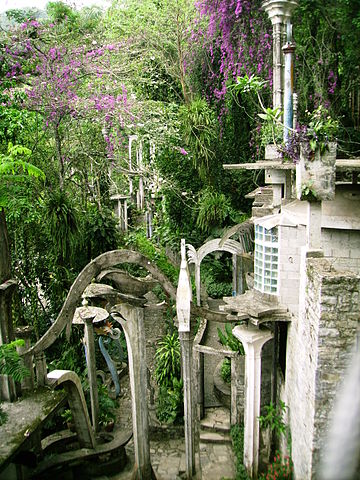 Edward James died in 1984 in the popular Italian town of San Remo. After his death, Las Pozas was opened to the public. Today it is owned by the Fondo Xilitlha foundation, which takes care of its preservation.