Lee Plaza is one of those buildings that still holds onto its old charm and was a victim of unfortunate circumstances.
Located on the West Grand Boulevard of Detroit, Lee Plaza was built in 1928 for Ralph T. Lee, a Detroit developer. It was designed by Charles Noble and constructed to be an upscale apartment with hotel services.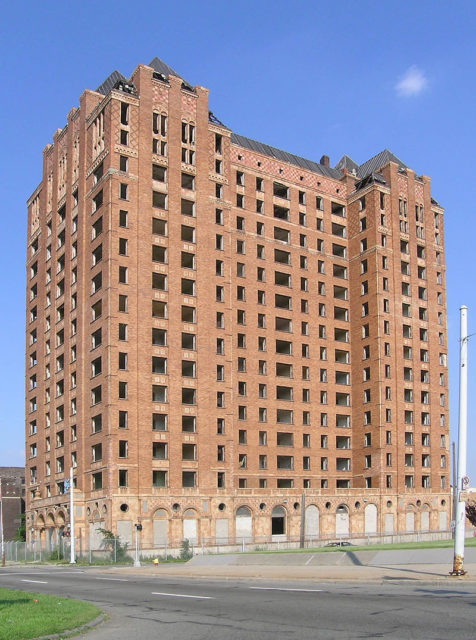 Its sculpture decoration on the outside was so extraordinary that rivalled the Book-Cadilac, a historic skyscraper hotel, and Detroit Hilton Hotel during the 1920s.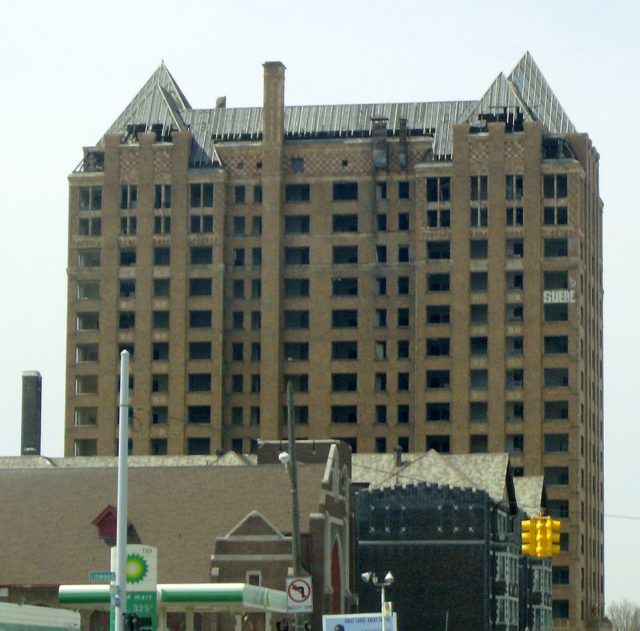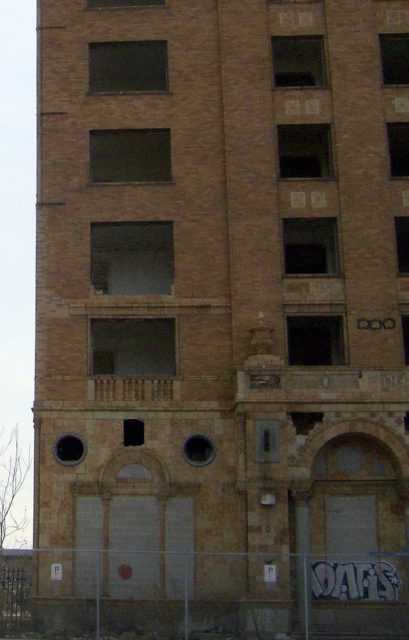 However, the hotel that seemed to have a bright future was closed in 1997 and remains abandoned. Lee Plaza went trough a series of owners during the time it was open.
The ownership was tied up in court until 1943 after Ralph's bankrupt in 1935. During his ownership, residents that lived in the luxury apartments left, and the hotel became a stopping place for fleeting guests. The city of Detroit reconstructed the hotel into a senior citizens' complex in 1968, but besides the efforts, the beautiful hotel never managed to keep its guests to continue visiting or stay longer.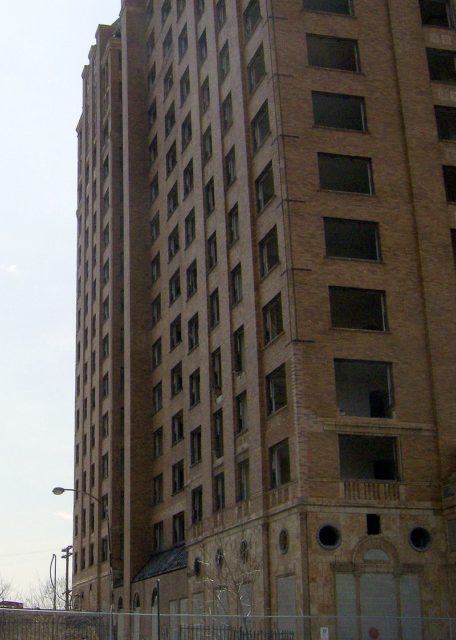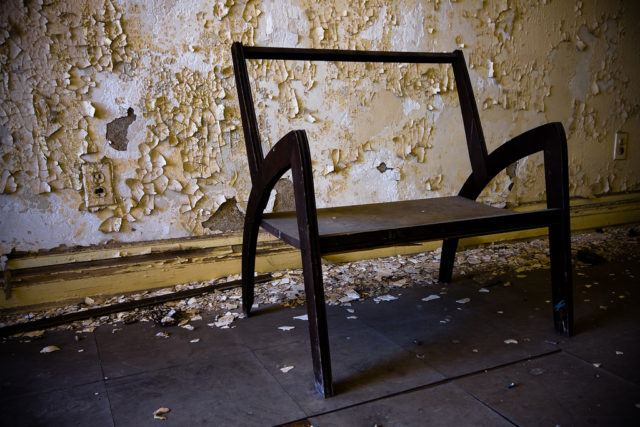 With 220 one and four room apartments, the main lobby, two wood-panelled dining room and a ballroom, hotel Lee Plaza was shut down and abandoned for almost 20 years. Many plans about its reviving were made over the years, but none was realized.
A developer named Craig Sasser announced a $200 million investment in the hotel and its surrounding area in 2015. However, a year after he canceled the redevelopment due to unsuccessful tries to buy the building.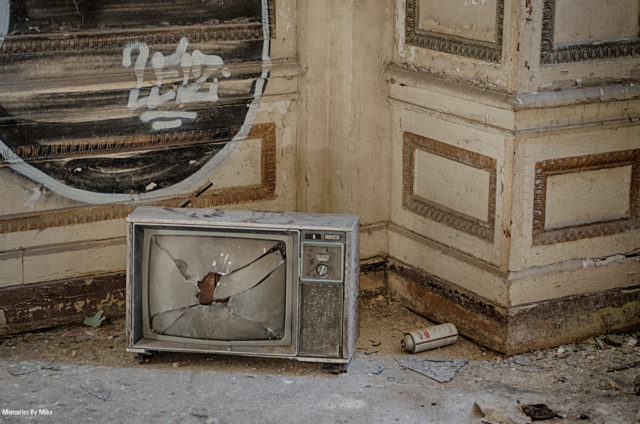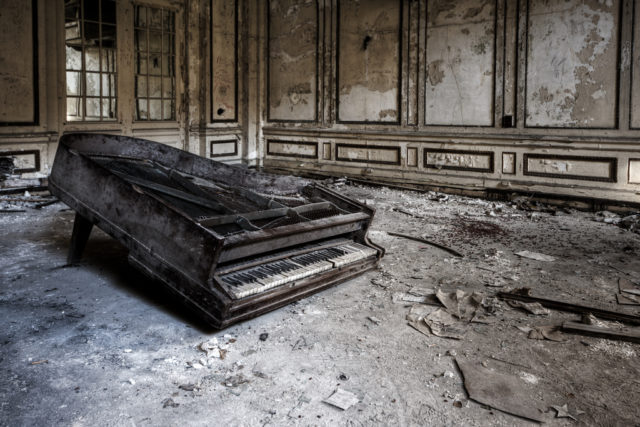 Those who observe the hotel, often know to say that traces of luxury remain on the inside.
There are no new investments announced on the redevelopment of the building. But let's hope someone, someday will see the beauty behind the walls of Lee Plaza and revive this grand hotel again.