Built and completed in 1963 and placed on top of land that was donated to the City of Miami by the Matheson family, the Miami Marine Stadium was the first ever stadium in the United States to be built for the viewing of powerboat racing.
It was designed by the architect Hilario Candela, a 28-year-old man who had recently immigrated from Cuba.
The stadium had some 6,566 seats and when it was finally completed the end result was a heart-stopping architectural marvel that cost some $2 million ($15.6 million adjusted for current inflation).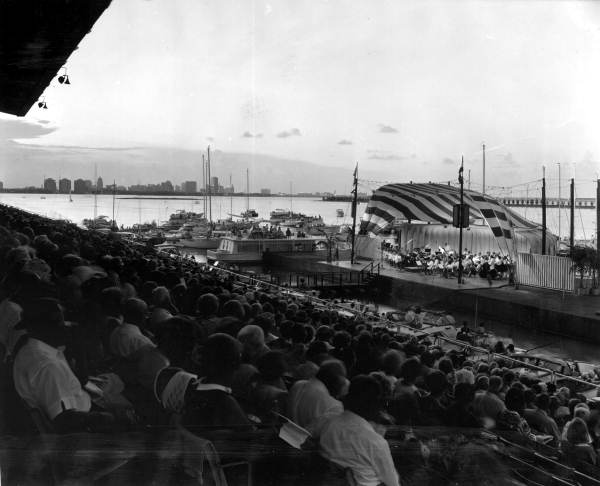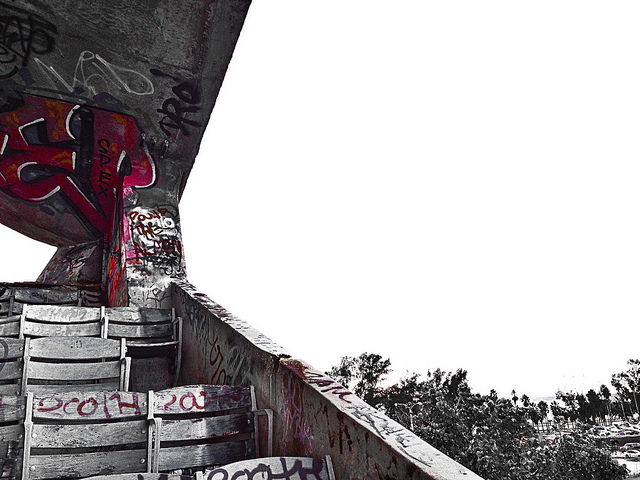 The stadium featured a cantilevered folded-plate roof that was supported by eight colossal slanted columns anchored in the ground through the grandstand.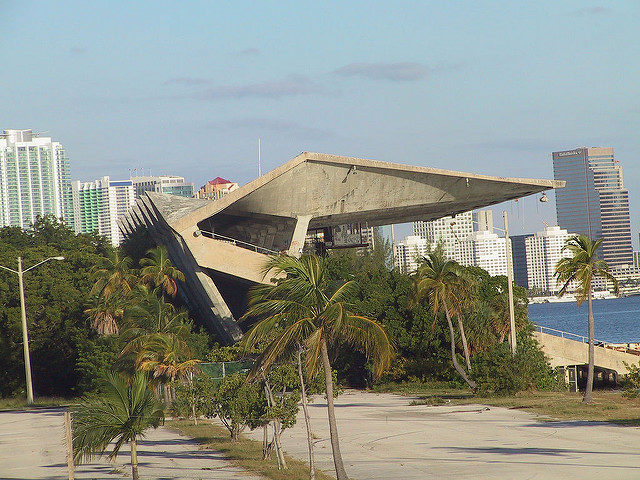 The opening day could have gone better. Everyone that went that day to see the race experienced two jaw-dropping moments. The first was when they saw and heard the sheer power of the boats and the second was when they witnessed the death of James Tapp, one of the boat racers. He died in a crash on the opening day.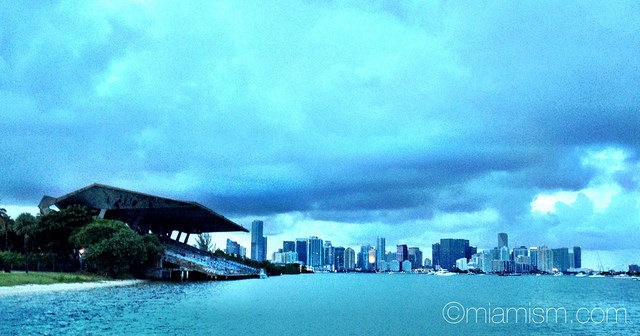 The Miami Marine Stadium quickly added points to its fame and notable stars like Sammy Davis, Jr. (an American singer, dancer, actor, and comedian) and Mitch Miller (a recording producer and recording industry executive) could be seen enjoying themselves to the fullest.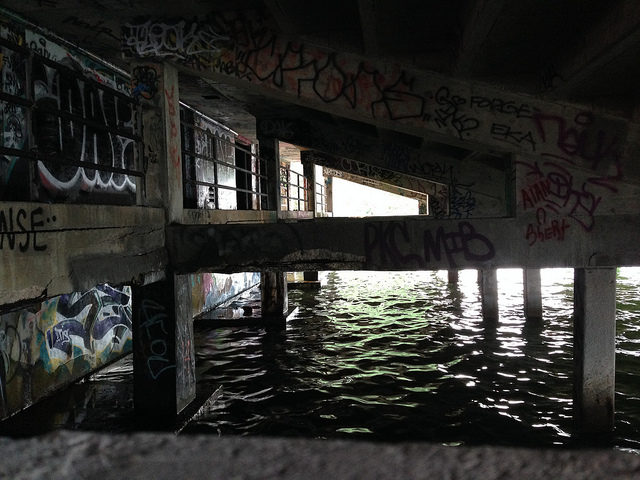 Even President Richard Nixon was a regular guest, given the close proximity of the Florida White House on nearby Key Biscayne.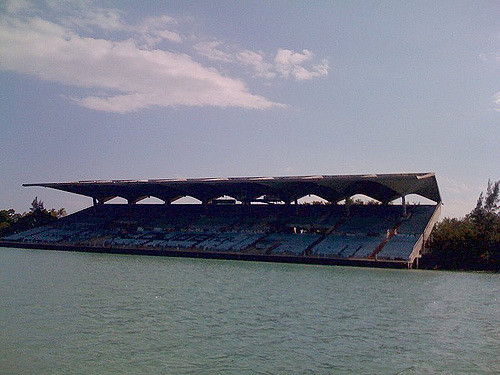 Since it first opened and up until it closure the stadium was used for its intended but not limited to water sports. It was a place where concerts were held regularly and as of 1972, even boxing events gain some popularity.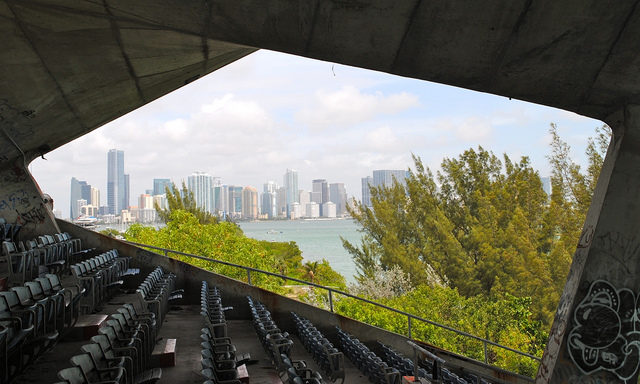 The stadium was an active place until Hurricane Andrew hit the area, rendering this place unsafe under the Miami-Dade County building code. This happened on 18 September 1992. The last major race took place on the 20th Annual Budweiser Hydroplane Regatta in June 1990.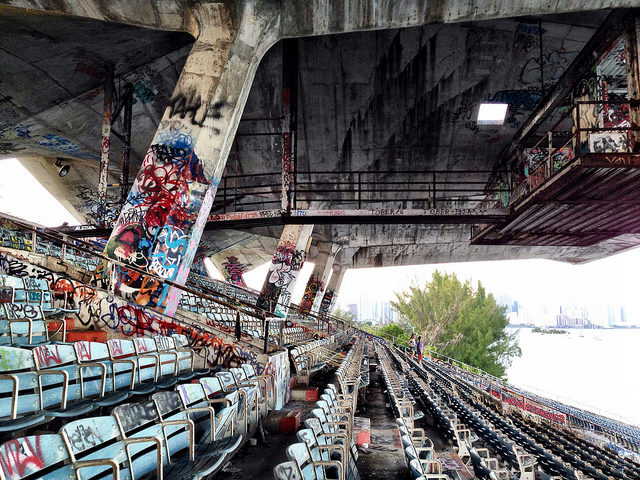 After it became abandoned and forgotten by so many, the Miami Marine Stadium was ready to welcome its new guests – the graffiti artists. The urban explorers and the architecture photographers were not left out of the game, for they too received their fair share of the awe-inspiring panoramic views that the stadium so humbly offered.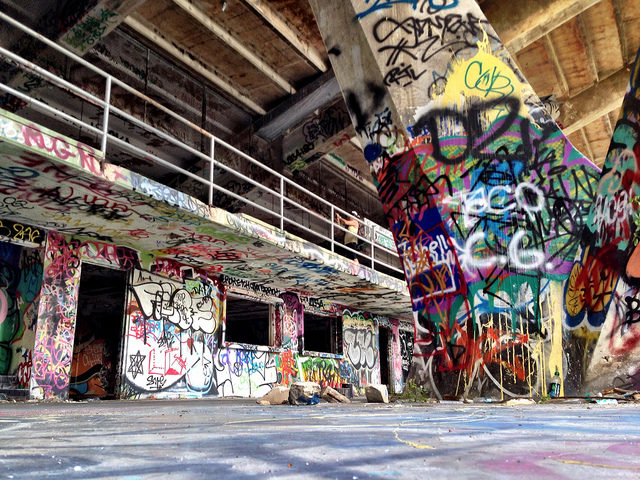 On 28 April 2009, the Miami Marine Stadium quickly climbed up the list of America's 11 Most Endangered Historic Places. Later on 18 April 2012, the American Institute of Architects' Florida Chapter featured this stadium on its list of Florida Architecture: 100 Years. 100 Places under the name of Ralph Middleton Munroe Miami Marine Stadium.