In a railway depot in a Belgian city, a train that might have been part of the Orient Express line stands rusting and at rest.
This Orient Express was a train service owned by the Compagnie Internationale des Wagons-Lits (CIWL) and launched in 1883 with, at that time, some of the most modern trains in the world.
Although Orient Express trains started out as normal trains offering international service, this train line came to define luxury in rail travel. The name "Orient Express" was also made famous by being a setting for one of the most well-known Agatha Christie detective novels.
In 1891, the name of the service was changed from CIWL to the Orient Express, and by the 1930s, trips were offered throughout Europe. For many decades, it was the height of luxury travel, but high-speed trains and low-cost airlines were to spell doom for this eponymous service.
December 2009 saw the end of the original Orient Express, but some of its trains still run today, operated by various private companies. One example is the Venice-Simpson Orient Express, which runs refitted carriages from London to Venice and charges as much as $3,120 per person.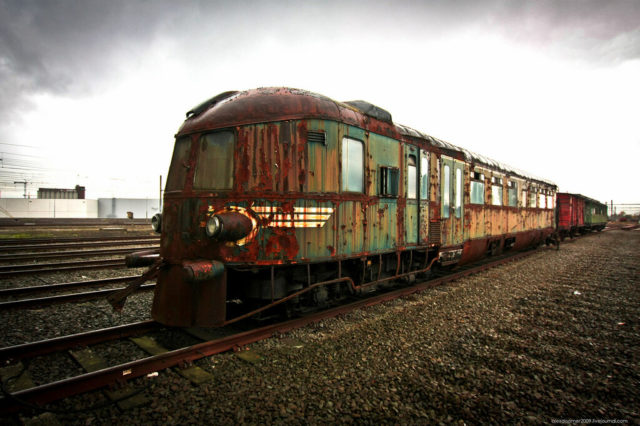 However, there are still some original carriages out there, and it's possible that one is to be found in a Belgian train yard after years of service. After this particular train known as The Grand Orient Express was decommissioned, there were plans to preserve it in a railway museum.
However, such plans never came to fruition, and so this train remains alone and abandoned while skyscrapers and modern architecture rise around it.
For urban researchers, this attraction is only a small one since the train can be inspected within ten minutes. Nevertheless, this abandoned train offers a valuable glimpse into times past and should not be neglected.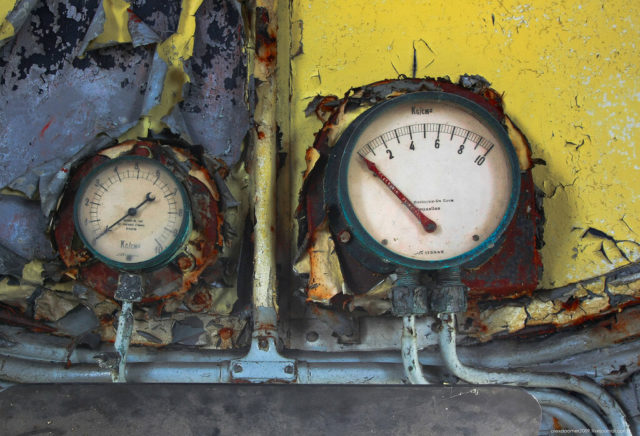 Inside, all the soft chairs are upholstered in velvety fabric, now mostly rotted away or torn. The windows and all surfaces are dusty.
There have been suggestions that this train was not part of the Orient Express line, but has been mislabelled as such and is simply a national train that has fallen out of use.
But even if this particular train wasn't part of that famous line, it's still clear how convenient and comfortable it was for passengers, a very different experience offered to those who travel on modern, cramped train carriages.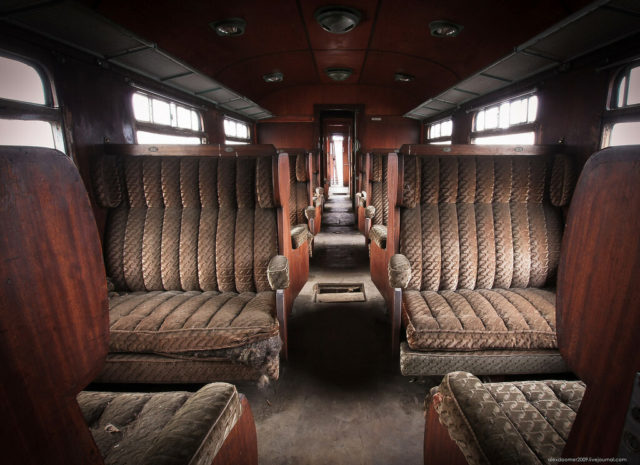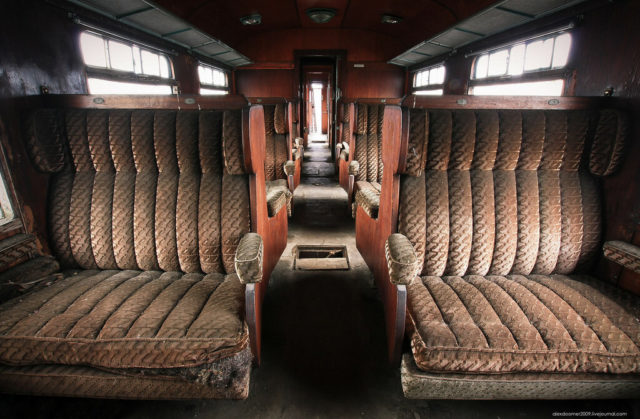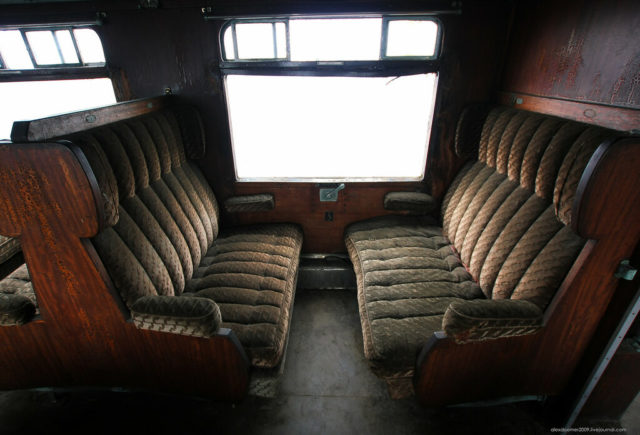 Another Article From Us: Abandoned Water Park – Ho Thuy Tien, Vietnam