Standing as monuments to inadequate planning, incompetence, and corruption, some of the world's largest urban housing projects have never been inhabited.
Therefore, either because of depleted resources, high rates of emigration, or poor infrastructure, these settlements stand almost completely deserted. Below are some of the most poorly planned or maintained dystopian cities that became ghost towns.
Kilamba New City, near Luanda, Angola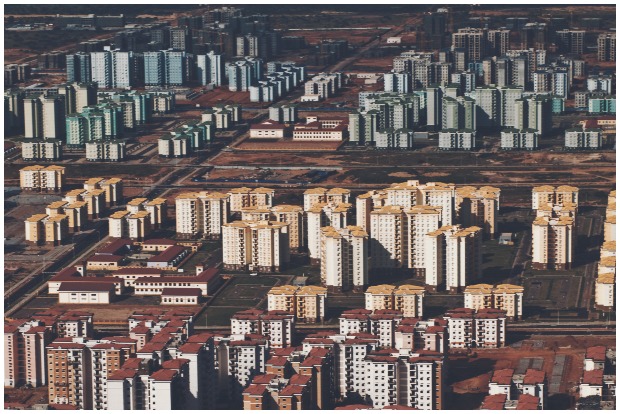 Nova Cidade de Kilamba, located 30 kilometers from Luanda, the capital city of Angola, was designed and planned to provide affordable housing for half a million Angolans.
It was the pilot project of President Jose Eduardo dos Santos's promise in his 2008 election campaign to build a million new homes by 2012 in what he called the creation of "New Centralities" on the periphery of Angola's overly populated cities.
Financed by a Chinese credit line (China International Trust Investment Corporation) and repaid by the Angolan government with oil, the first stage of construction in only 18 months brought 3,800 apartments, increasing to a final number of 25,000 homes by 2012.
Additionally, 17 schools, 24 daycare centers, hospitals, sports pitches, recreation parks, and 240 stores and commercial premises were built alongside the apartments in order to support the local economy and establish the city as a self-sustained community.
Unfortunately, the governmental scheme of Dos Santos to give social servants residential place as a bonus for their loyalty to him, the high purchase price of US $ 125,000, and Angola's small middle class, led to a reported sale of only 220 apartments by 2012 and made Kilamba an unsustainably small community.
Chenggong District, Kunming, Yunnan Province, China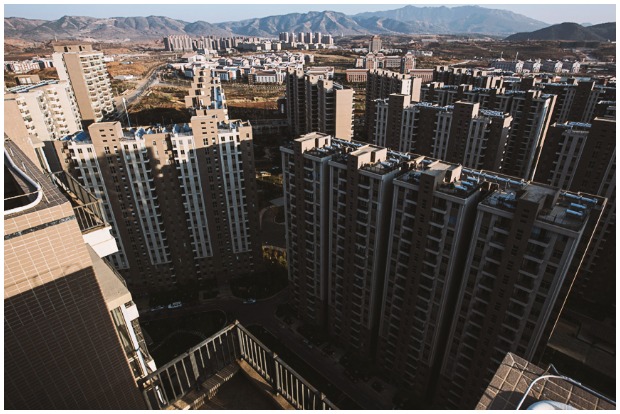 Designed as an expansion for Kunming, the capital of Yunnan Province in southwestern China with a population of 6.5 million, Chenggong is a modern housing development for the city. Although built in a distinctive style of high-rise apartment blocks suitable for more than a million people, this settlement contains everything except residents.
After 10 years, the city is still largely deserted despite many attempts by authorities to attract people, and is now cited as a prime example of China's unsustainable, construction-led economy and is one of the most famous of the country's ghost cities created on the premise of "if you build it, they will come".
Therefore, until residents arrive, these hundreds of thousands of empty or unfinished apartments will stand totally empty.
Kangbashi district of Ordos, Inner Mongolia, Northern China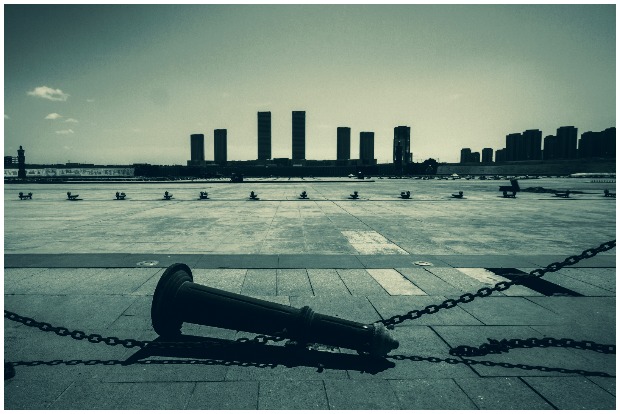 Kangbashi District is a subdivision of the northern Chinese city of Ordos, Inner Mongolia. It was built 25 kilometers to the south of the old town due to economic exploitation of the local natural resources and the continual expansion of the Ordos desert.
This whole new city rose out of the sands for roughly $161 billion, has the capacity to house 300,000 people, but contains less than 30,000 residents. 137 square miles of shining towers, endless rows of uninhabited mega block housing, empty glass-covered malls, sculpture parks, museums, a library designed as a row of books on a shelf, cultural centers, and a gorgeous opera house, Kangbashi might be the most expensive empty place on Earth.
The original concept of this municipality was to serve as a new administrative center and a residential place for the middle and upper class of Ordos where they could carry on their careers at the freshly constructed medical centers, public buildings, or governmental offices.
However, only a few decided to leave the old and overcrowded city behind, thus earning it the label of 'Ghost town', when in reality it is still a city under construction.