Six Flags Amusement Parks operates more theme parks and waterparks than any other company in the world.
In 2019, a total of 32.8 million guests visited their theme parks in North America. However, there is one Six Flags theme park that gets only a handful of visitors and offers no working rides – Six Flags New Orleans.
Located just off Interstate 10 in New Orleans East, this amusement park opened in 2000 under the name of Jazzland. It was operated by Palace Entertainment (or, as it was called then, Alfa Smartparks).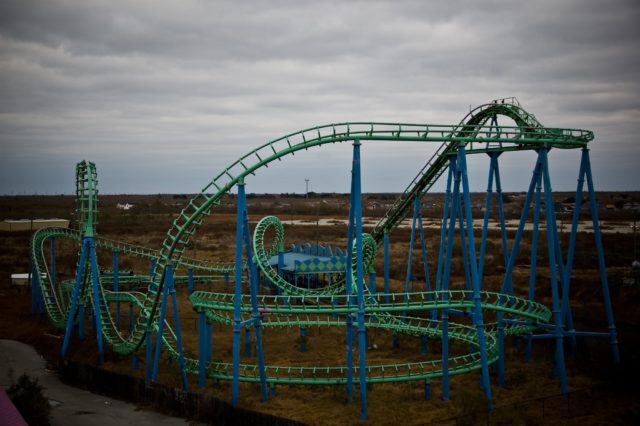 When it opened, Jazzland offered rides such as various small rollercoasters (like Rex's Rail Runner), a log flume and a splashwater ride, spinning rides, and a merry-go-round, but the signature attraction was the Mega Zeph rollercoaster.
Unfortunately, Alfa Smartparks soon realized it was in over its head. The company normally operated smaller-scale operations and water parks, and its lack of experience meant that the park made a loss rather than a profit. Having opened in 2000, the lease was put up for sale in 2001. Six Flags purchased the lease in 2002.
For another year, the park traded as Jazzland, but then it was renamed Six Flags New Orleans and given the tagline: "It's playtime!"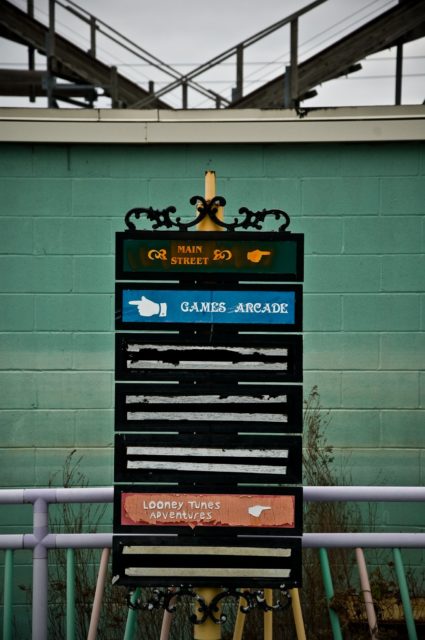 To coincide with the change of name, Six Flags also revamped the park, adding more shaded areas for families and also more rides. The Jester (a looping rollercoaster) was moved to New Orleans from Six Flags Texas and a new Batman ride sourced from Thrill Valley in Japan was installed as well.
The park was divided up into areas that included Mardi Gras, Good Time Gardens, Cajun Country, and Looney Tunes Adventures as well as an area themed around DC Comics superheroes.
The company also had plans to add a waterpark to the New Orleans site, much like they already had with its Missouri and Maryland parks, but in 2005, a disaster struck New Orleans that meant the end of the Six Flags amusement park.
The park closed its doors for the last time on Sunday, August 21, 2005. It had planned to reopen the following weekend, either on the Saturday or the Sunday, but Hurricane Katrina was forecast to hit on Friday, August 26, and the reopening was canceled.
The amusement park already had some measures in place to deal with bad weather. Drainage pipes had been installed to help prevent flooding since the park was quite close to Lake Pontchartrain. But these pipes were overwhelmed by Hurricane Katrina, and the entire park was flooded by water reaching 20 feet deep.
Across New Orleans, Katrina caused $70 billion in damage and over a thousand fatalities. Because the Six Flags site was situated in an artificial basin, the area remained submerged beneath seven feet of water for the duration of Katrina. It was a whole month before all the water had gone, leaving behind a devastated theme park.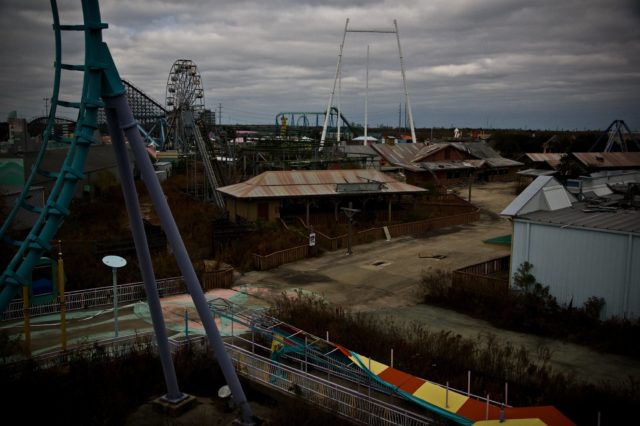 Initially it was hoped that the park might reopen, but damage inspectors declared the site unsalvagable. Six Flags tried to surrender its lease which still had 75 years to run. However, the Mayor at the time wouldn't release them from their obligations and demanded that they rebuild.
The lease agreement required Six Flags had to rebuild but only to the extent that they obtain the necessary insurance money. The cost to repair the damage was estimated to be $32.5 million but Six Flags was only able to recoup about $24.4 million from the insurers.
While legal wrangling occurred over the remaining money, the theme park stood abandoned and degrading further. Some of the rides, like the Batman ride, Bayou Blaster, and Sonic Slam were rescued, refurbished, and put in other Six Flags parks.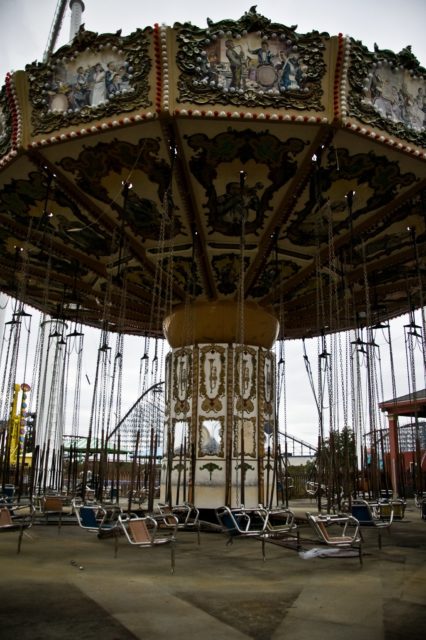 In April 2008, it looked like there might be hope on the horizon for this site when Southern Star Amusement proposed to take over the lease, hoping to renovate the site and add 60 more rides, a waterpark, and even an RV park. However, as soon as September 2008, the plans were shelved.
Although Southern Star looked at the site again the next year with scaled-down plans, still nothing came of their interest. In September 2009, the City of New Orleans ordered Six Flags to vacate the lease and imposed a fine of $3 million. The site was left to nature. One of its signs even still read "Closed for storm," just as it had in August 2005.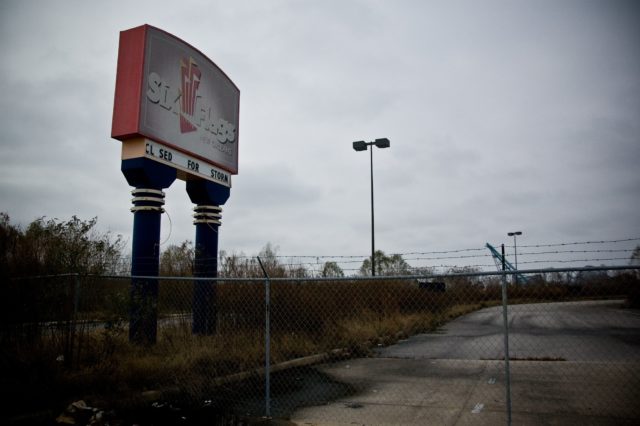 You could write a whole extra article about the different proposals that were put forward in relation to the abandoned site. These included plans for a Nickelodeon-themed park, a Jazzland shopping mall, a Dreamlanding Festival Park, and reopening it as the Jazzland theme park once more.
Not a single proposal was approved and it was reported in 2019 that Mayor LaToya Cantrell was looking into the cost of demolishing the park. Some locals would like the park preserving while others state they'd rather see it torn down and used as a space for children.
In the meantime, while it stands abandoned, the park continues to attract urban explorers, graffiti artists, and even moviemakers. The whole park was used as the setting for Circeland in Percy Jackson: Sea of Monsters and the parking lot was used to build the Isla Nublar resort seen in the Jurassic World movie.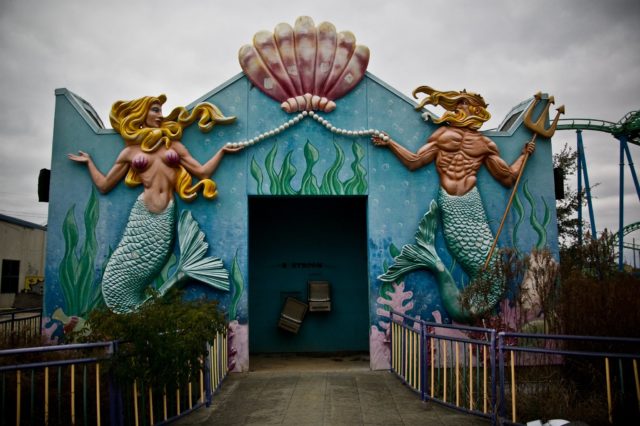 Explorers who want to see this park before it is gone forever should be warned that not only are there security measures in place but there is also a risk from local wildlife including alligators, hogs, and snakes.
Nathan Hoang, the owner of the photos that we posted in this article, kindly allowed us to share them with readers. He lives in New York and is an art director / side-projecteer.
Details of his travels all over the states of America are available on his website via this link, as well as his contact details and links to his social networks. Photos of the abandoned amusement park can be viewed on his Flickr account, where he also shares photos from his travels.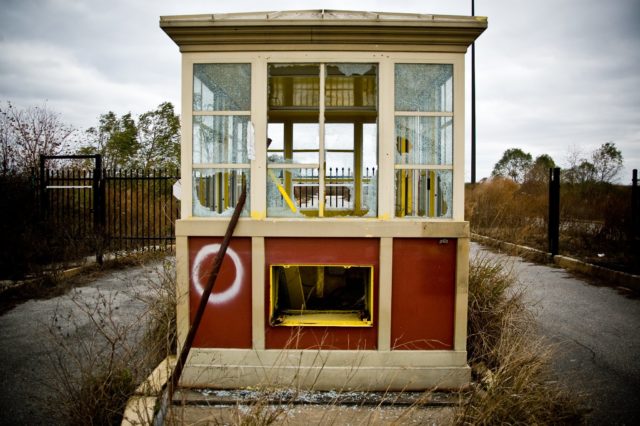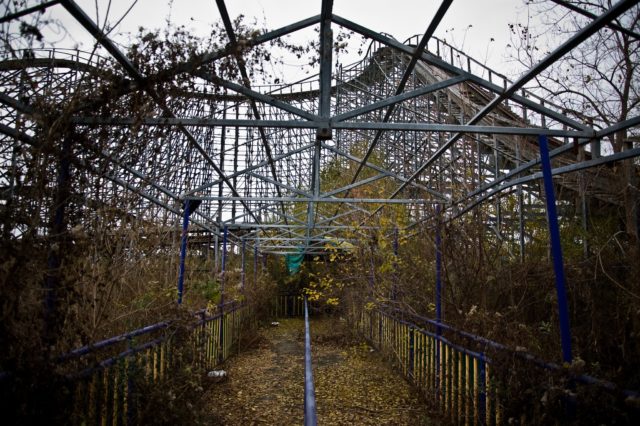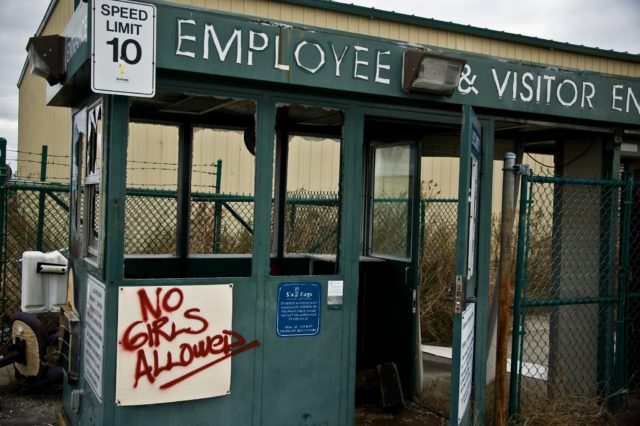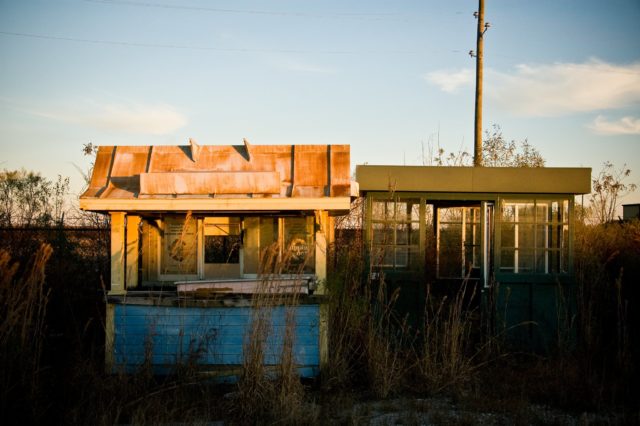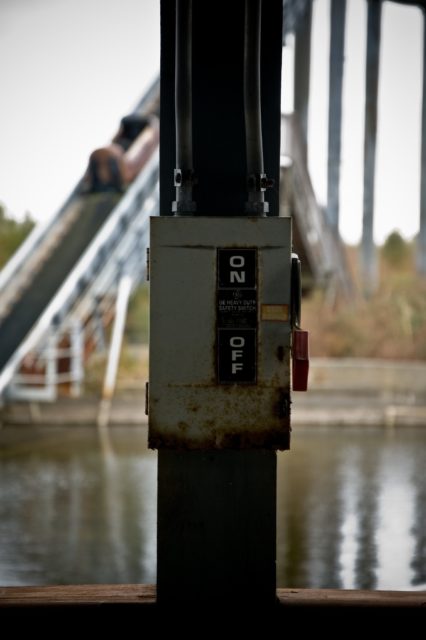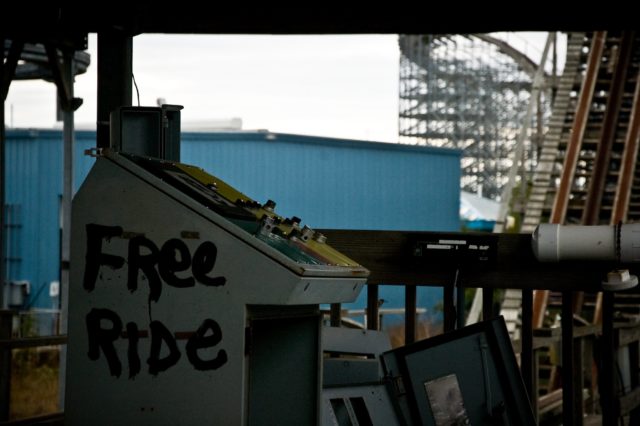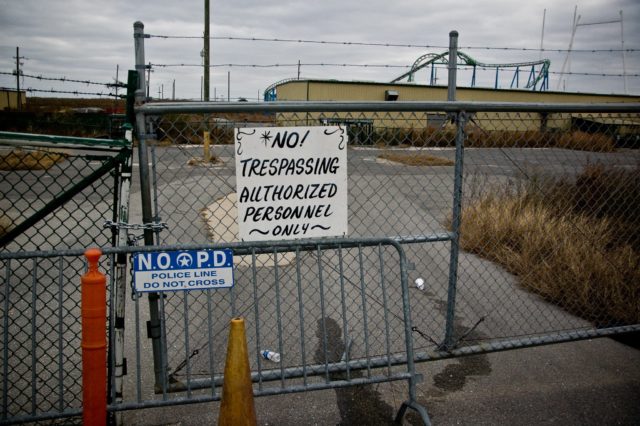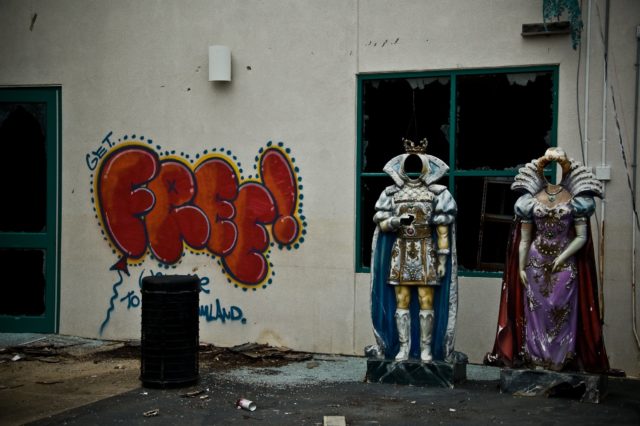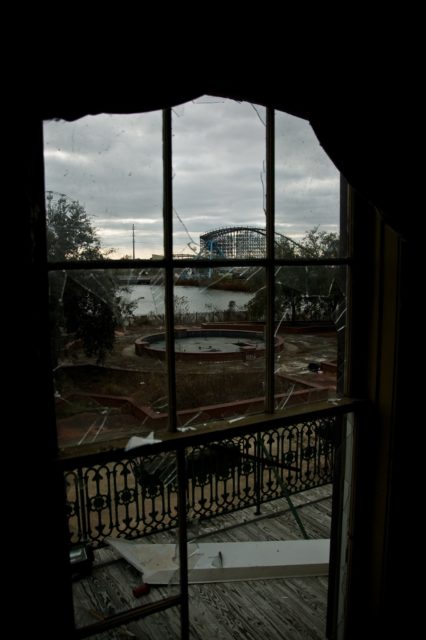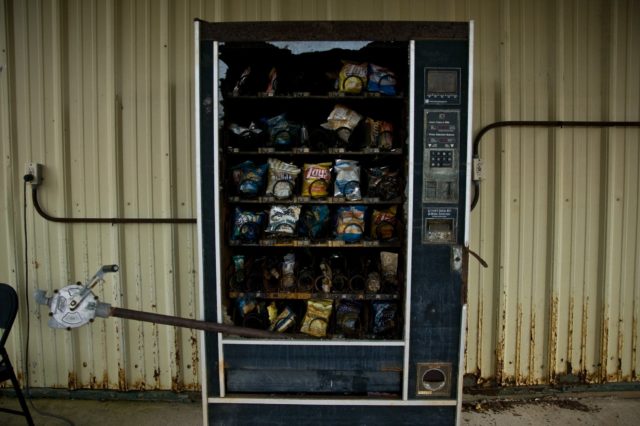 Abandoned Trading Post – Meteor City