There is a small village in the south-west of Poland which is called Żeliszów. It is located approximately 11 kilometers (almost seven miles) southeast of Boleslawiec and 99 kilometers (61 miles) west of Wroclaw.
The borders of Germany are pretty close to this village – so close, in fact, that until the end of World War II, Żeliszów was classed as being in Germany. The German name for the village was Giersdorf.
In 1796, the Prussian architect and builder Carl Gotthard Langhans designed a Protestant church that was subsequently built in this village. Carl was a self-taught architect, and his most famous work is the Brandenburg Gate in Berlin, Germany.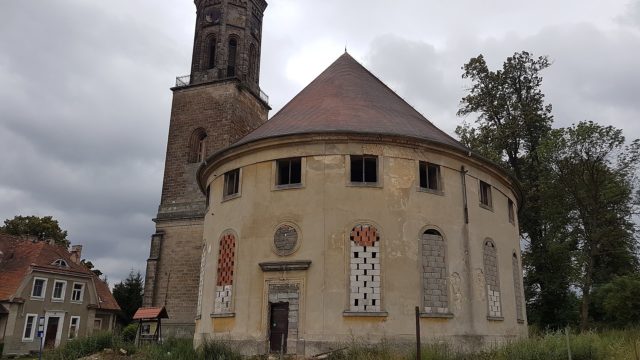 At the end of construction, the building measured about 20 x 30 meters (22 x 33 yards). The church was built of Boleslaw sandstone in an elliptical shape.
Its exterior appearance is very simple and plain, but a magnificent interior is hidden behind the thick walls.
The church was known as the Pearl of Żeliszów by the locals. Although the building managed to survive the Second World War intact, this did not save it from being abandoned by its congregation.
In 1945, the village became part of Poland, and the German inhabitants left it to relocate somewhere else.
Vandals and thieves soon began to turn their attention to this abandoned building, and slowly the beautiful church fell into disrepair. There were even suggestions that it was used as a sheepfold on occasion.
As time wore on, this place became very popular among tourists and lovers of abandoned places because of its striking elliptical interior.
Inside the church there are elegant wooden columns and a great, domed ceiling painted green.
Fortunately, this place will not be left to the destruction of nature. In 2013, the foundation "Your Heritage" (Fundacja Twoje Dziedzictwo) took on the responsibility of preserving and taking care of the church.
This gorgeous building is currently undergoing reconstruction work, and the plan is to turn the former church into a multifunctional cultural arena for events, concerts, and photographs.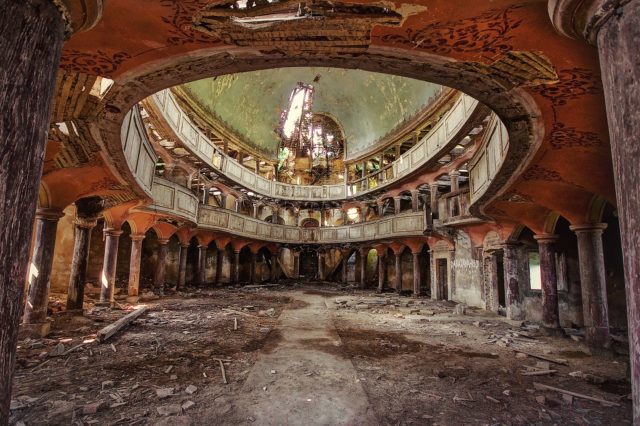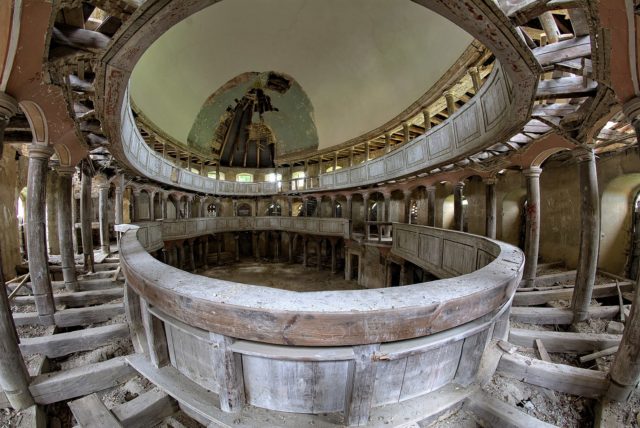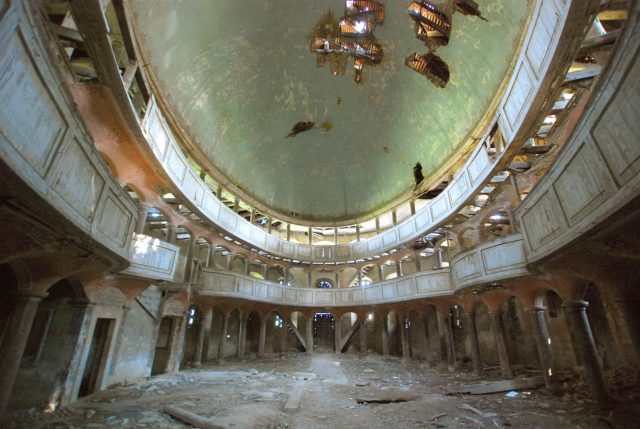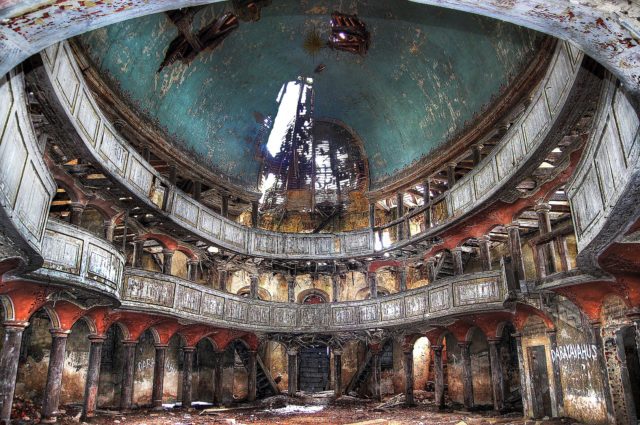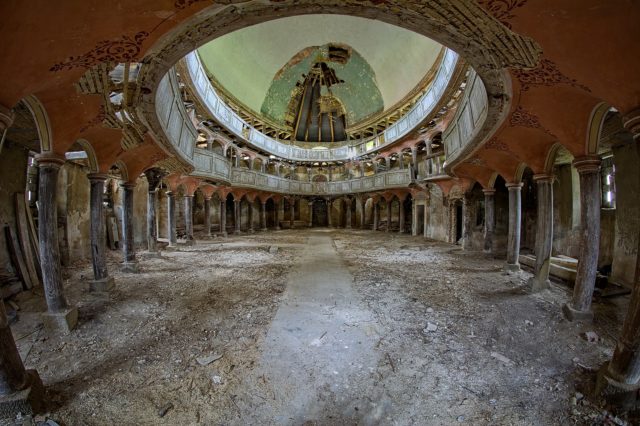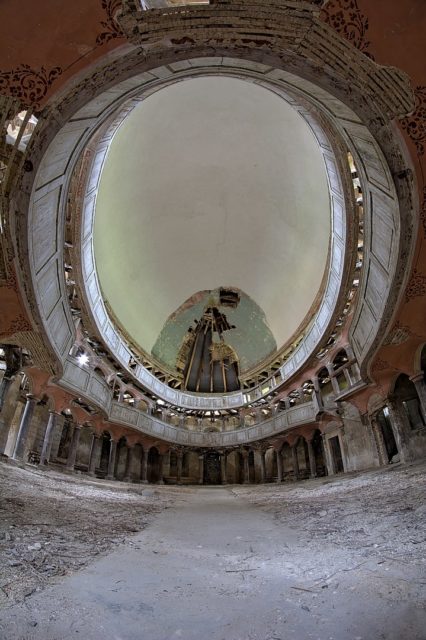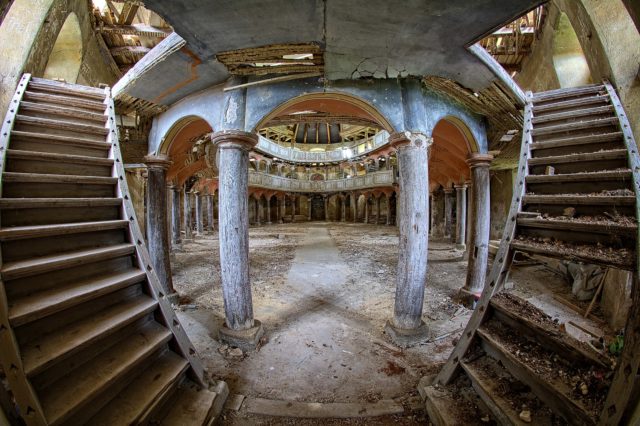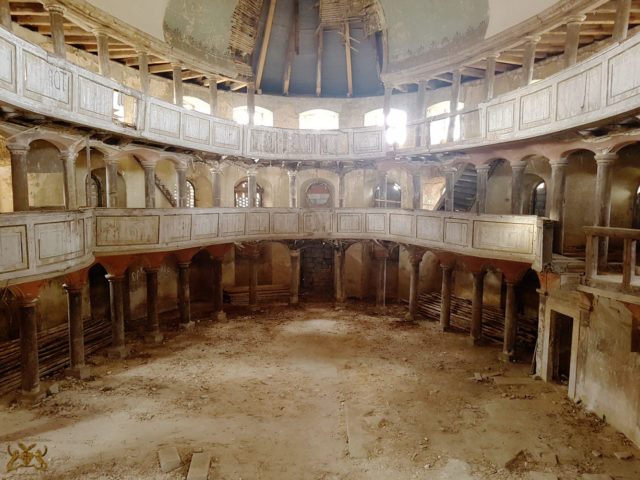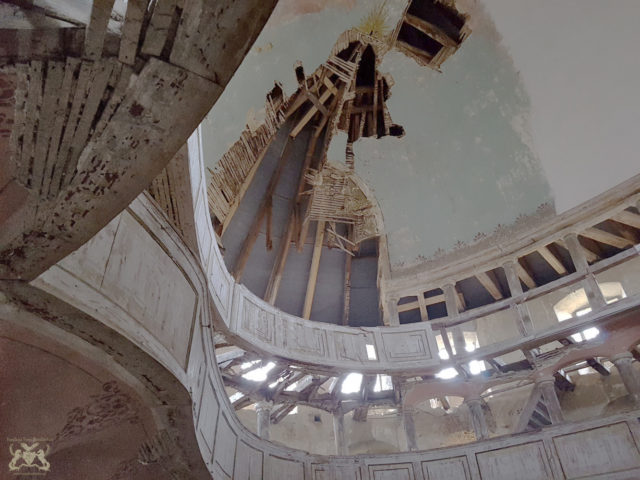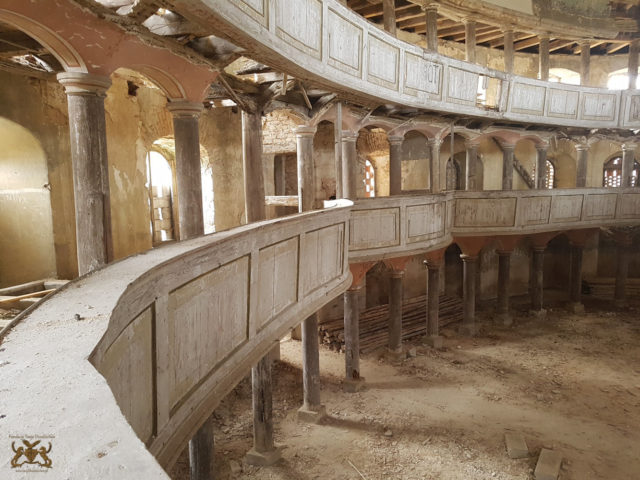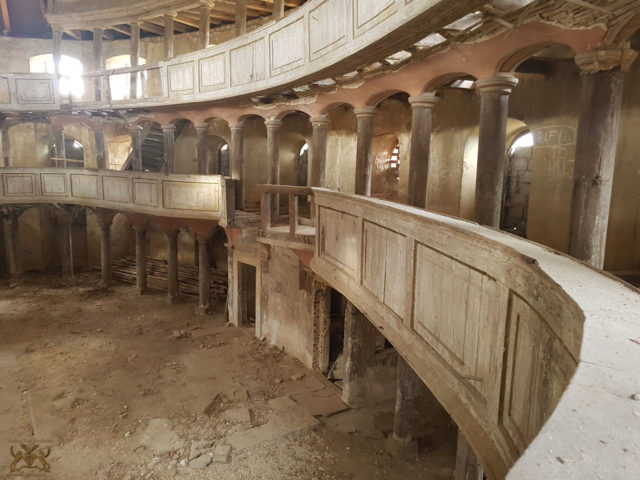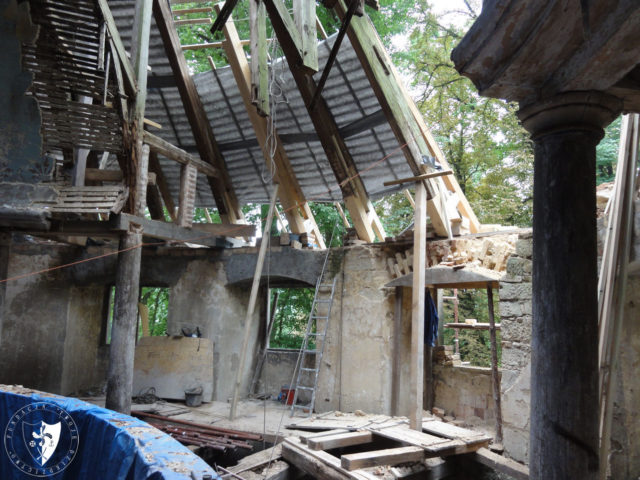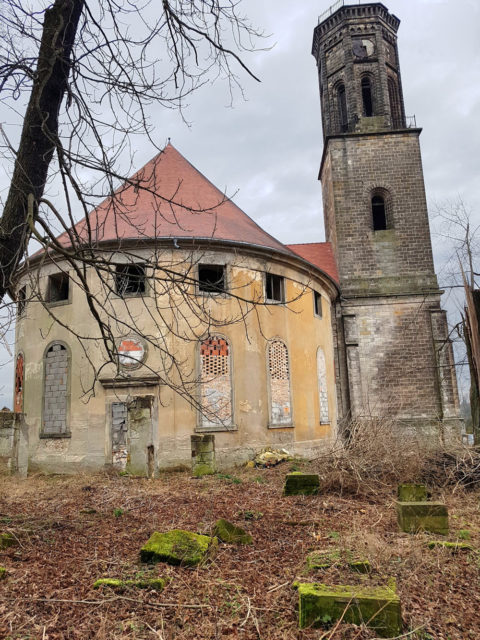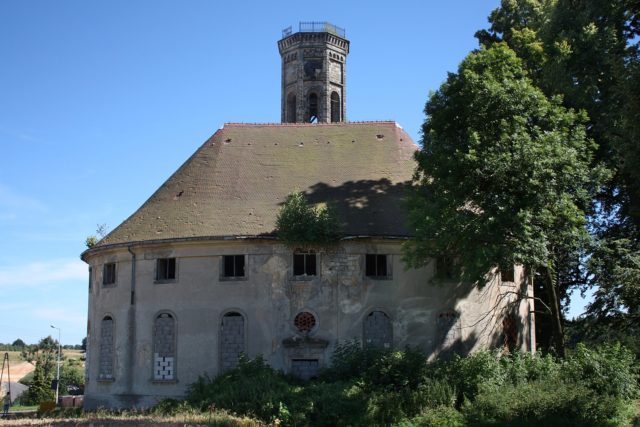 Another Article From Us: The Beautiful Crossness Sewage Pumping Station