Aside from being absolutely gorgeous, Thermopylae was also one of the fastest ships of her time and remained gallant until her very last day. This clipper was constructed in 1868 and was designed by master architect Bernard Waymouth.
Walter Hood & Co. was the shipyard responsible for the actual assembly. Many of the ships constructed at the shipyard were for George Thompson and his world-renowned Aberdeen White Star Line. Thermopylae, too, belonged to Thompson.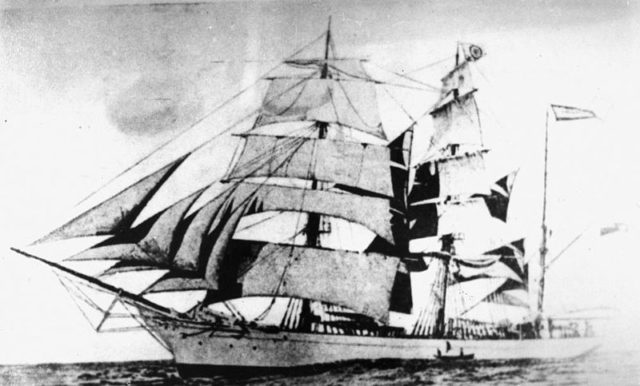 Thermopylae was designed with one thing in mind: speed. The wooden hull was supported with an iron framework that gave her a gross register tonnage of 991 (one register ton is a measure of volume equivalent to 100 cubic feet). Once placed in water, she was the fastest clipper of her day. She proved this on her maiden voyage. It only took 63 days to reach Melbourne, Australia, from Gravesend, England.
Her primary role was to be used in the tea trading business. Speed was of the utmost importance as competition was fierce. Thermopylae had nothing to worry about and she was very successful in her role bringing tea from China.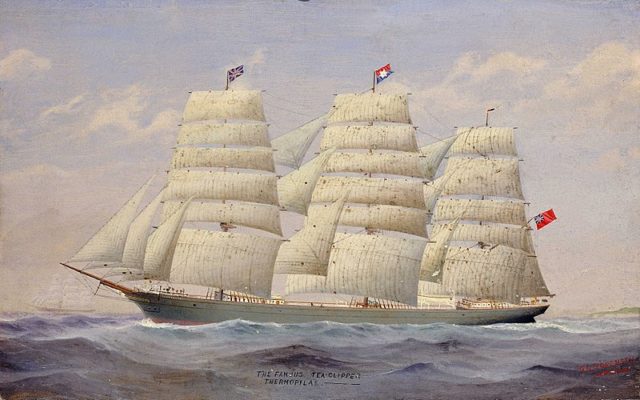 She kept her role as a tea clipper for 13 years, from 1869 until 1882. The only ship that was considered as a serious threat to Thermopylae's reputation was Cutty Sark. For years, people wondered which of the two was the fastest. In 1872, they attempted to solve this mystery.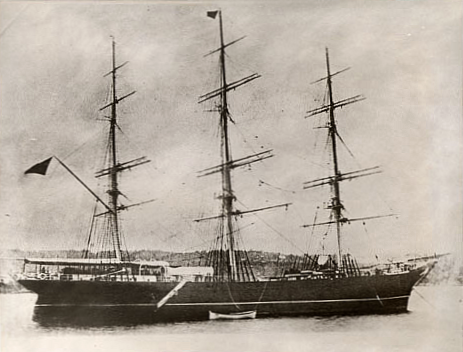 That year, a race from Shanghai to London was organized with the intention of proving that Thermopylae was the fastest. It was no small feat. Thermopylae came home to London as the winner; her green hull and white masts and yards were easily recognizable as she arrived.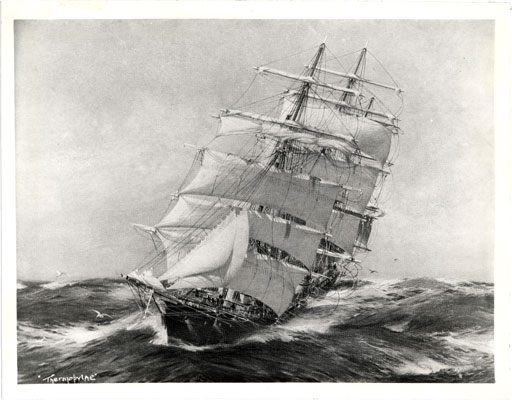 It took an additional seven days for Cutty Sark to catch up. Some say that the storm at the Cape of Good Hope and the loss of Cutty Sark's rudder were the turning points in the race. Initial reports show that Cutty Sark had the lead and was 400 miles in front of Thermopylae when the accident happened. Traveling with a temporary rudder hardly makes for a fair race.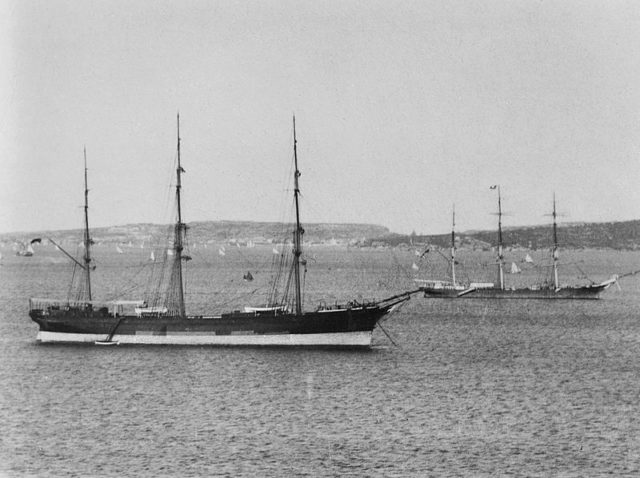 The industrial revolution saw the rise of steamer ships and it didn't take long for them to take over the tea-transporting business. Thermopylae was forced to switch industries and began working for the Australian wool trade in 1885.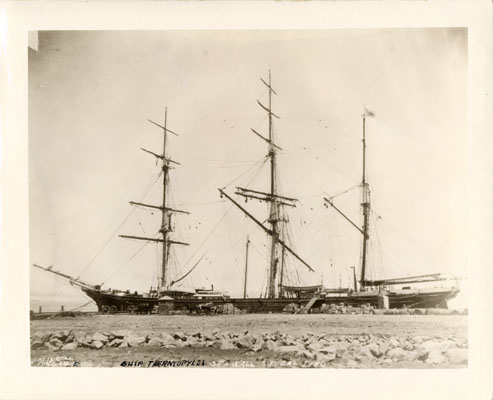 Supporters of Cutty Sark had not forgotten their defeat. They refused to give up and were after revenge. Another race was held, and this time, Cutty Sark won. Many more races were organized, and for a whole decade, Cutty Sark kept beating Thermopylae.
Almost all hope was gone for Thermopylae until one day she was sold to a Canadian Company to carry timber and rice. Her crew dropped down to 20 men from 35 and her hull was shortened, resembling that of a barque. Then, in 1897, her role changed completely and she was used by the Portuguese Navy.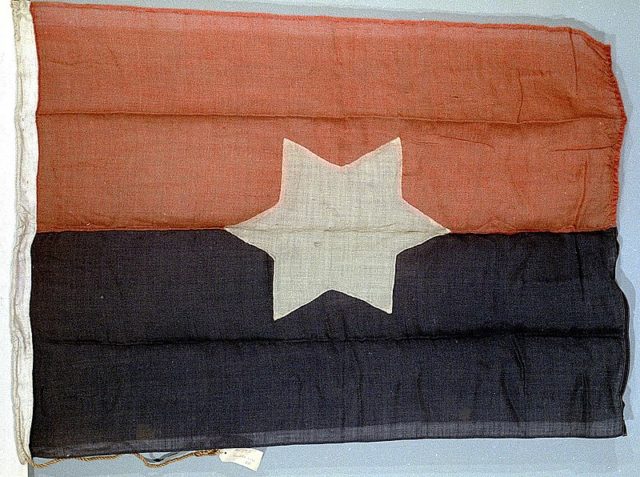 She was renamed Pedro Nunes in honor of a 16th century Portuguese geographer. She was loaded with coal and was also used as a training vessel.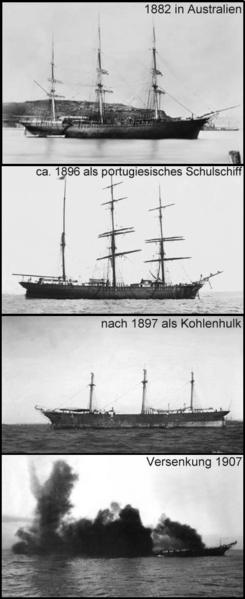 Her final training exercise took place on October 13, 1907. In a display of naval prowess and watched by the Queen of Portugal, Pedro Nunes was towed behind two warships and used as target practice — she was sunk by gunfire and torpedoes with naval honors.
Her bones remained undisturbed until 2003 when Portuguese divers discovered her, 100 feet underwater and almost completely buried in the sand. She was only just recognizable.