Once a prominent merchant navy ship that was first set afloat in 1940, today this vessel lies at the bottom of the Red Sea, alone, though not for long. There is a project to record this wreck in 3D so that anyone can explore it from their home, safe and dry. But before being sunk, she was a gorgeous vessel built by the skillful shipyard workers of Joseph Thompson & Sons.
The ship was built for the Albyn Line – themselves founded at the start of the 20th century – that launched her for the first time in April 1940. A multiple-expansion steam engine propelled SS Thistlegorm with a power of 1,850 hp.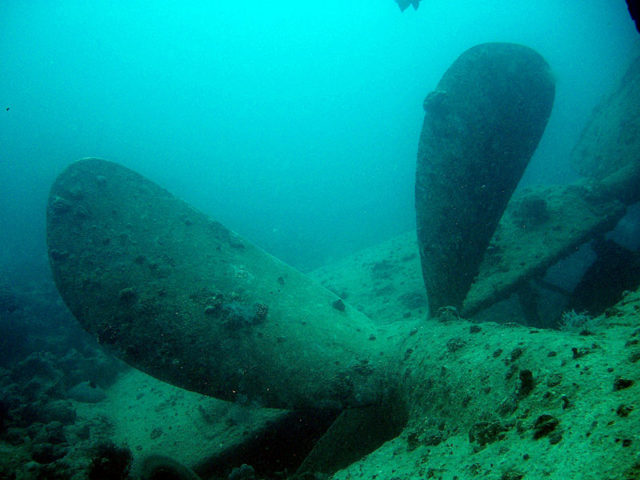 Even though she was a private vessel, she was nonetheless sponsored by the British Government and categorized as an armed freighter. She was equipped with a 4.7 inch anti-aircraft gun and a heavy-caliber machine gun.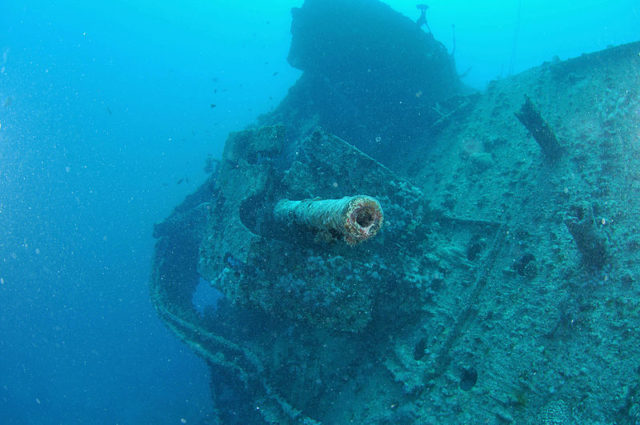 Since the day she was built and until the day she sank, SS Thistlegorm made a total of three successful voyages, but the fourth was her last. On her initial voyage, she was sent out to sea to collect parts for aircraft and steel from the United States. Next followed a trip to Argentina where she was loaded with grain. On her third adventure, she went to the West Indies to pick up a full load of rum. After all three missions went perfectly, SS Thistlegorm went to Glasgow for a repair.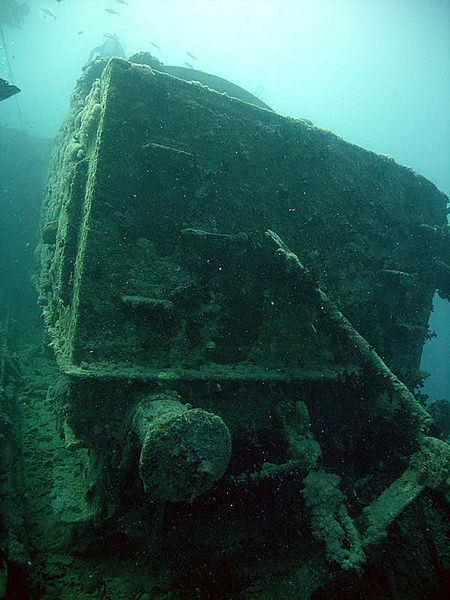 From there, she set out on her fourth voyage on June 2, 1941. Her destination was the Egyptian city of Alexandria. For this trip, she was carrying military equipment and vehicles that included a Bren Gun Carrier together with a load of Bren light machine guns; motorcycles of the brand Norton 16H and BSA (Birmingham Small Arms Company); a load full of crates with .303 British ammunition and a shipment of Wellington boots. She was also loaded with train wagons as well as LMS Stanier Class 8F locomotives; even coal for the trains was part of the shipment.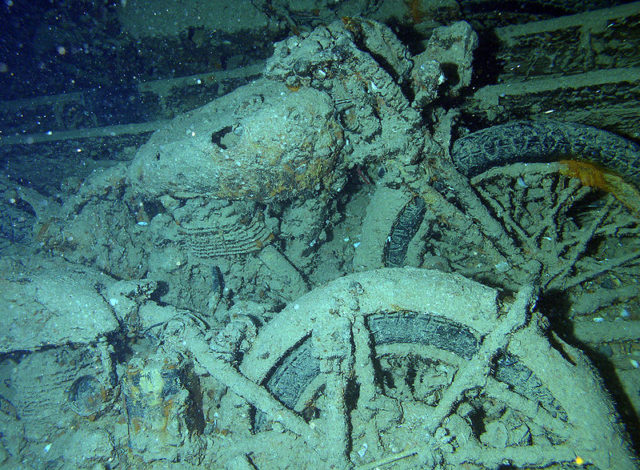 The captain of the ship was William Ellis, who, together with his crew and nine military personnel that were needed to operate the machine and anti-aircraft guns, sought to take this cargo to Egypt where the Western Desert Campaign was in full swing.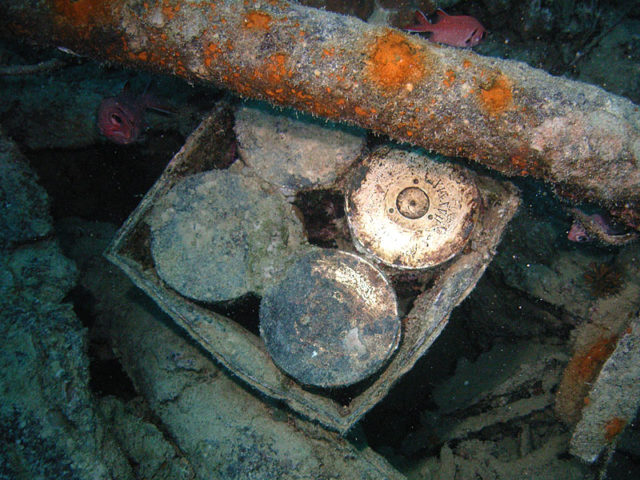 At the time of her voyage, the area around the Mediterranean was swarming with German and Italian forces – both naval and air – and therefore SS Thistlegorm moved through the waters as part of a convoy.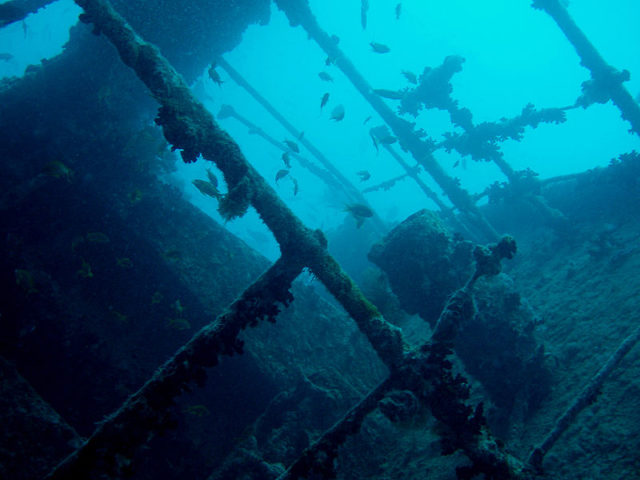 She was to go all around Cape Town where she would be refueled and prepared to head north to Eastern shores of Africa and into the Red Sea. Upon her departure from Cape Town, the HMS Carlisle (D67), a C-class light cruiser, became part of the convoy that was brought to a halt after a collision at the Suez Canal. The SS Thistlegorm was moored in Safe Anchorage F.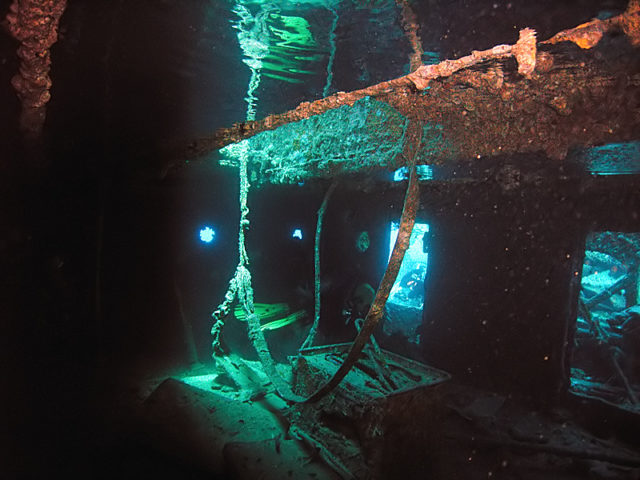 At the same time, on October 6, the German Intelligence sent two Heinkel He-111 aircraft to scout the area for troop carriers. Instead, they found two ships in safe anchorage; one was HMS Carlisle and the other SS Thistlegorm. The aircraft immediately released bombs that sank these ships. The aftermath was four dead sailors and five killed from the navy crew.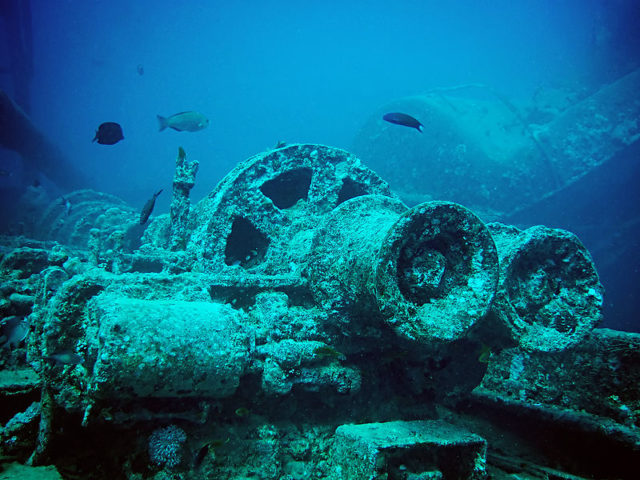 Those that survived were saved by HMS Carlisle. Whatever was on that ship fell to the bottom of the sea together with SS Thistlegorm herself, except for the locomotives that were blown off the deck. She remained down there until the explorer Jacques Cousteau heard of a wreck from a local fisherman. Intrigued, Jacques set out to find this sunken ship in the early 1950s.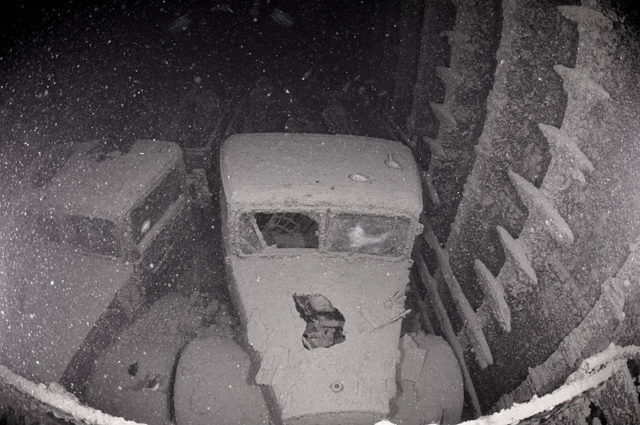 Nowadays, the wreck attracts a great number of divers, both professional and amateur. The depth at which it lies–100 feet below the surface of the Red Sea–makes it a perfect attraction and a magnificent underwater time capsule.