Teesside is located along the River Tees in northern England. It made a name for itself by manufacturing steel. One company to set up shop along the river's banks was Dorman Long. It has since closed operations in Teesside, and the recent demolition of its skyline-defining coal bunker is seen by many as a sign of the town's waning industry.
Dorman Long is born
Dorman Long was founded in 1875 by Arthur Dorman and Albert de Lande Long following the establishment of metal production in Teeside in the 1840s after iron ore was discovered in the Cleveland Hills. They started making iron bars and angles for ships, and took over the West Marsh ironworks plant in Middlesborough to support their efforts.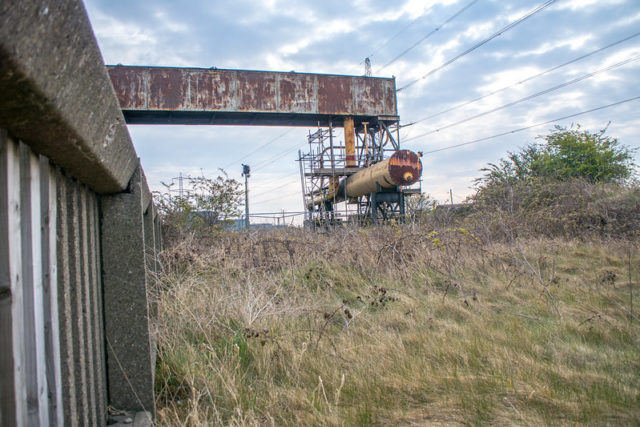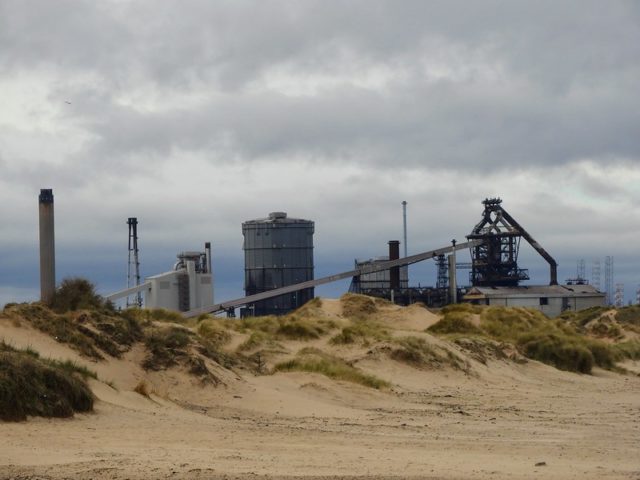 In the 1880s, the company began making steel, and in the following years acquired companies and worksites around Teeside. In 1883, it became the first British company to roll steel joints, and soon became the largest producer of steel in the UK.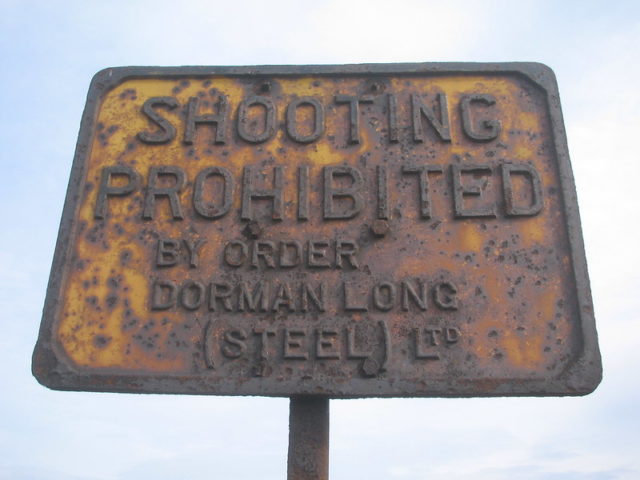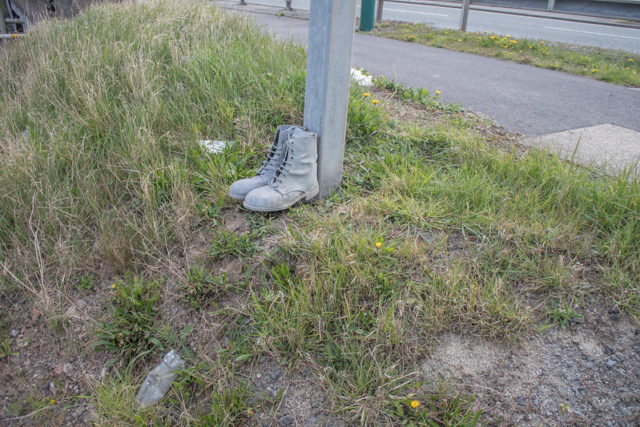 Dorman Long established itself as a manufacturing powerhouse during World War I, producing shells for the war effort. At this time, it employed 20,000 employees. The success it experienced during this time led to the construction of the Redcar plant, which cost £4.5 million.
Worldwide steel and chemical operations
Steelworks at Redcar officially opened in 1917, making steel in an "open hearth" process. To accommodate those working at the Teesside site, a garden village, Dormanstown, was constructed using steel-framed housing.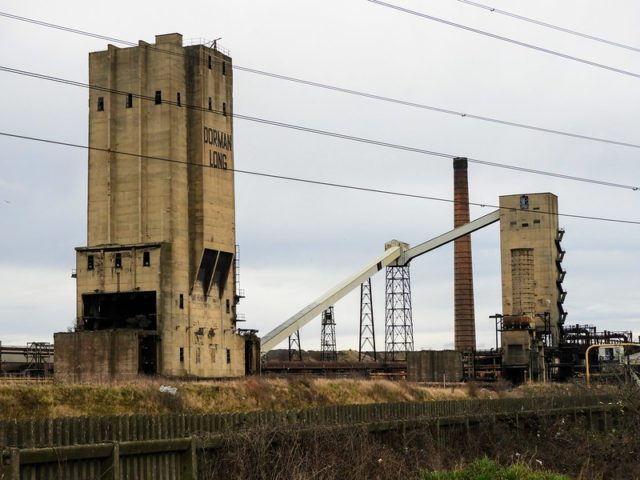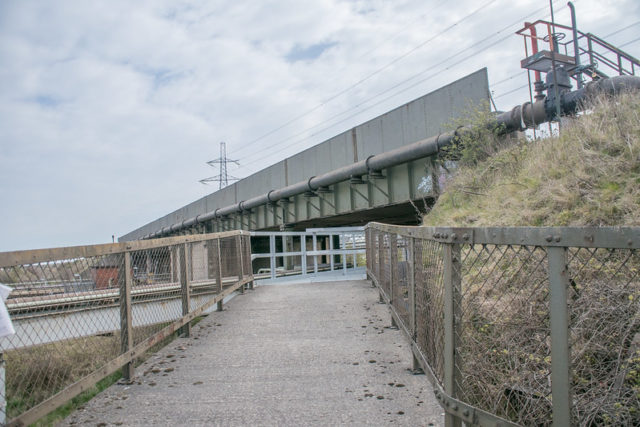 By the 1940s, Dorman Long turned its attention to building railway engines. Throughout the course of its operations in Teesside, it produced universal beams and columns; heavy and medium plates; black, galvanized, and plastic-coated sheets; wire rod and wire; heavy joists and sections; rails; sleepers; light sections and bars; mild steel; and welded steel fabrications.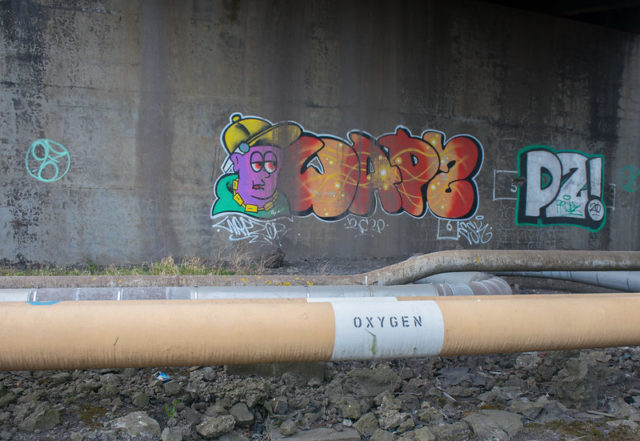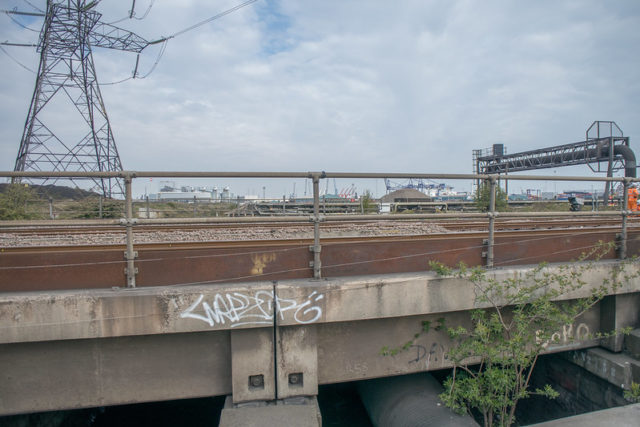 In 1946, Dorman Long purchased 600 acres between Redcar and Cleveland Works to build the Lackenby development, and in 1973 development of the existing Redcar ironworks site began. The 180 foot Dorman Long tower was built in 1955 and was a combined silo, control room, and water tower. An example of brutalist architecture, it could store 5,000 tons of fuel.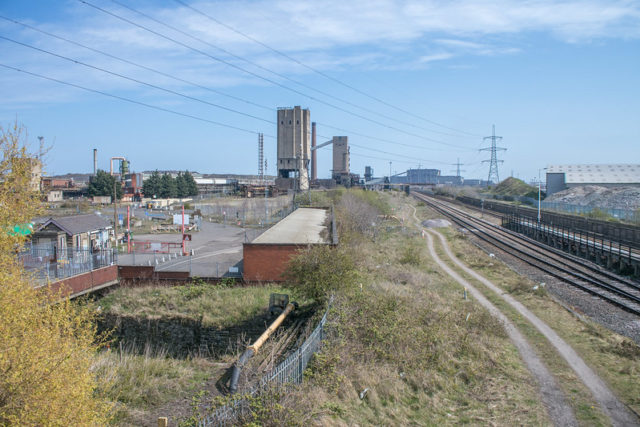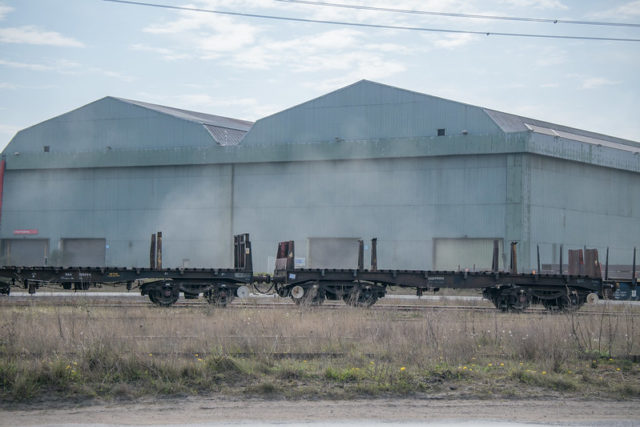 On the north bank of the River Tees, the company operated a chemical plant, where crude tar and benzole from the South Bank coke ovens were refined. All of Dorman Long's sites were along the river's banks, giving them excellent facilities for the discharge of fuel oil and foreign ore.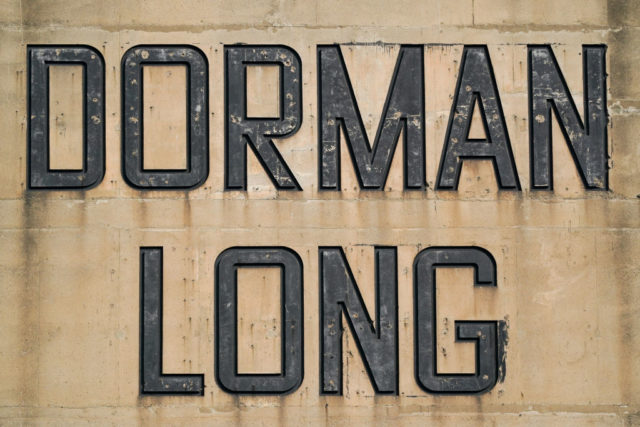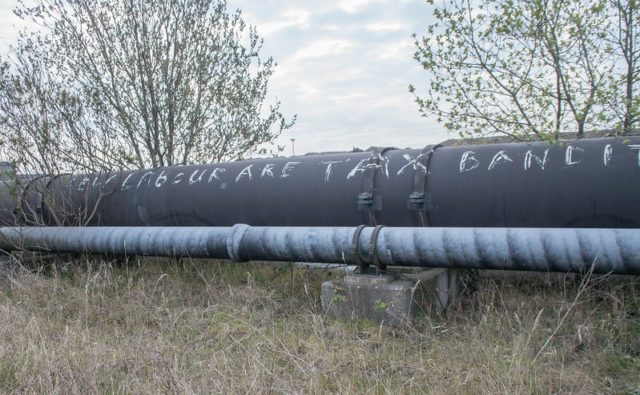 Among the most famous of its efforts were its bridges, including the Sydney Harbour Bridge, the Silver Jubilee Bridge, and the Tyne Bridge. Throughout its years of operation, the company merged with other steel manufacturers, and in 1967 formed British Steel. The company remained with the conglomerate until 1990, when it merged with Cleveland Bridge.
A declining economy led to its closure
In 2012, Thai company SSI purchased the property from Tata Steel, after work was postponed in 2010. The company's initial plan was to ship steel to Thailand, with UK officials hoping it could support the country's wind turbine manufacturing industry.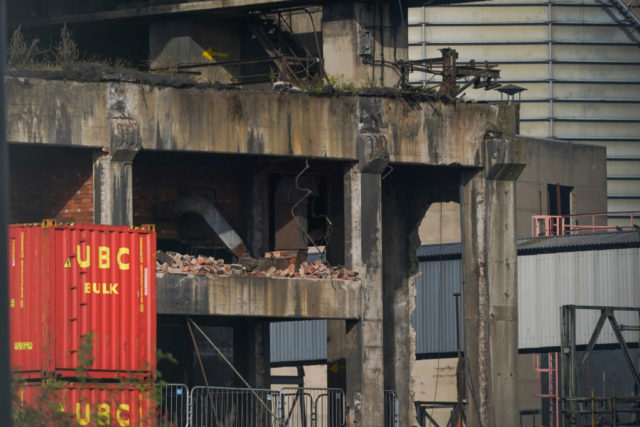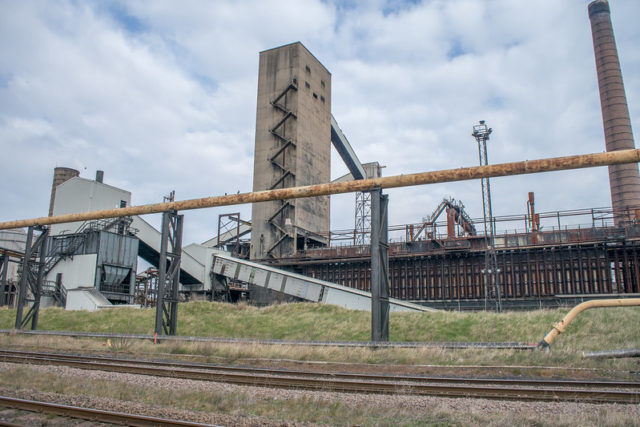 In October 2015, Redcar SSI steelworks officially closed, citing poor trading conditions and a decline in steel prices. While attempts were made to find a new buyer for the property, no offers were received, resulting in the loss of 2,200 jobs. The closure was met with anger from local officials and residents, who accused the federal government of "abandoning Teesside."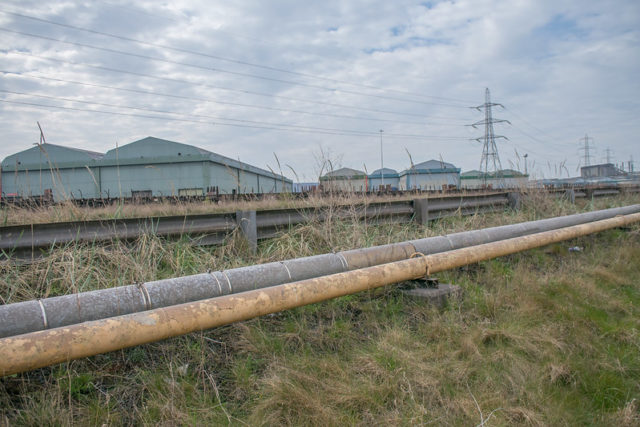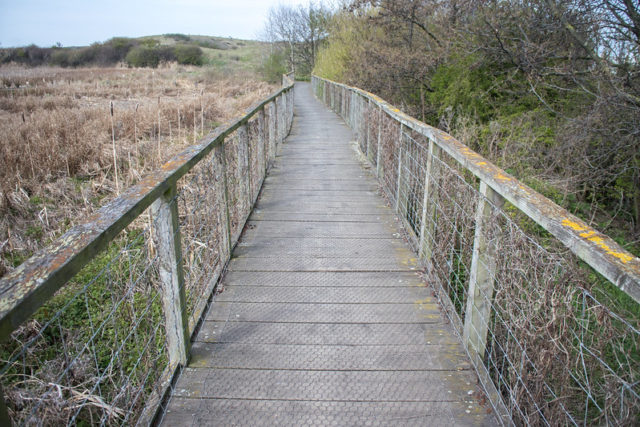 Presently, Dorman Long Technology is based in Northamptonshire. It provides tools technology to firms building large construction projects, the most recent of which include the Honam high-speed railway in South Korea and London's Wembley Stadium.
Demolition of the tower and other structures
In September 2021, plans to destroy Dorman Long tower and other structures on the former Redcar steelworks site were announced by Redcar and the Cleveland Council. This caused an uproar with local residents, who felt the tower was a monument of Teesside's industrial past. This led to Historic England granting it Grade II-listed status.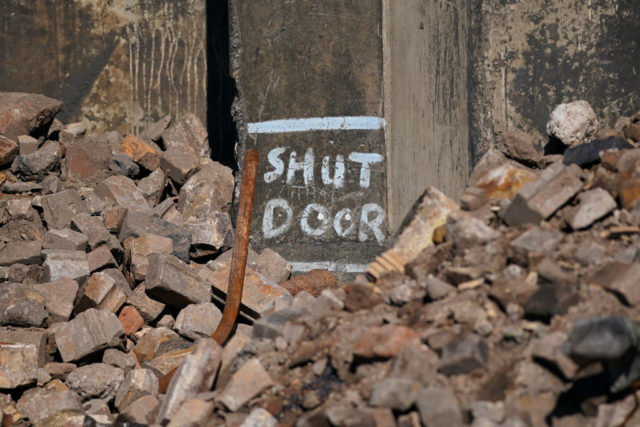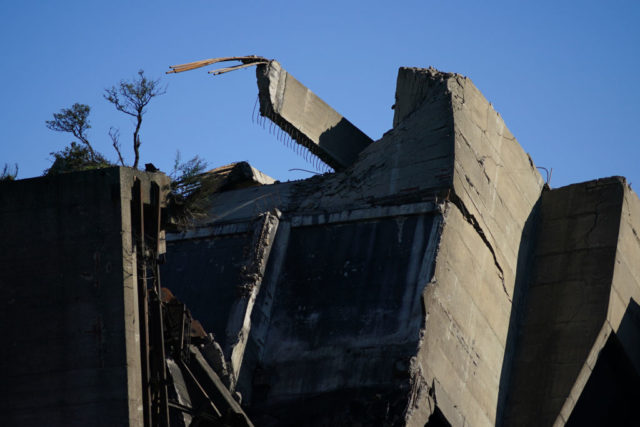 Despite efforts, the UK's new culture secretary, Nadine Dorries, re-ordered the tower's demolition, saying it was "not of sufficient architectural or historic interest to merit listing" by Historic England. This followed Tees Valley mayor Ben Houchen and Tees Valley Combined Authority (TVCA) lodging appeals against its listed status.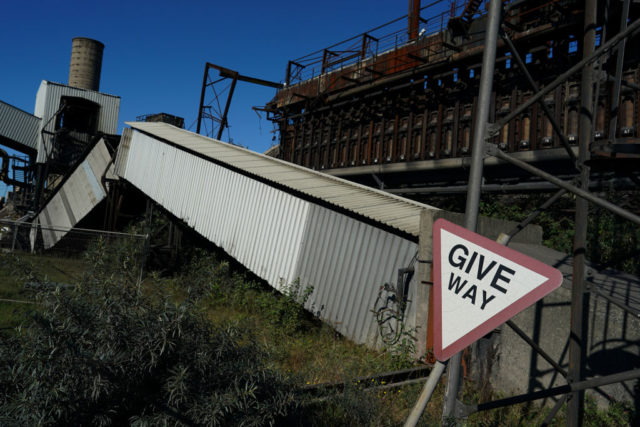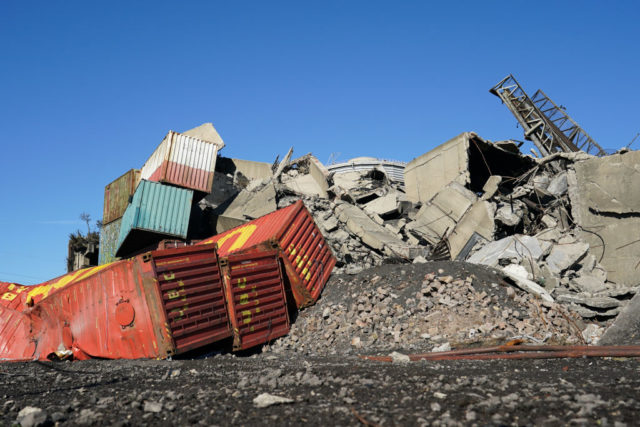 The Dorman Long tower was demolished in the early hours of September 19, 2021. Other structures demolished at the time include the Gibbon Wilputte coal bunker, a series of conveyors, and the Gibbon Wilputte Battery Waste Gas Chimney. They will be replaced by a new wind turbine manufacturing facility by LM Wind, a subsidiary of GE Renewable Energy.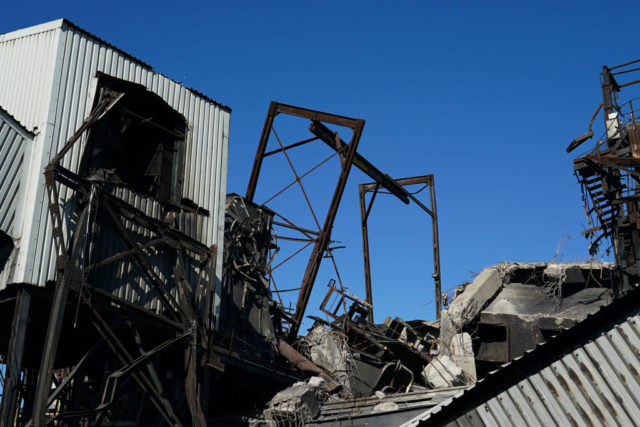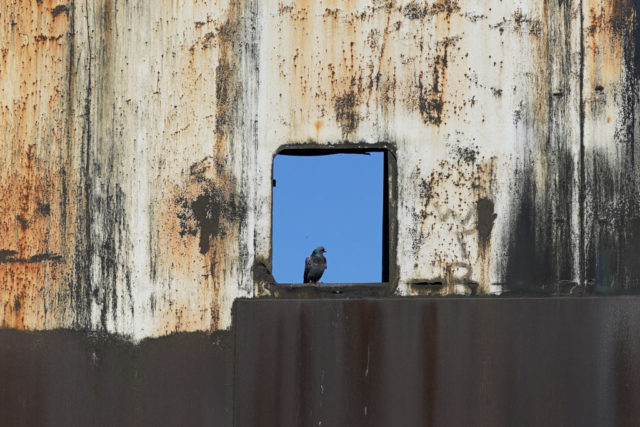 More from us: Demolished Curtis Paper Mill in Milford, NJ
The demolition was done overnight to ensure it didn't interrupt train services on a nearby rail line. A group of onlookers gathered to view it one last time and to watch a part of the town's history disappear forever.