In the heart of the Venetian Lagoon sits the abandoned island of Poveglia. Located between Venice and Lido, it's long been a topic of discussion among paranormal investigators, who believe its history – including two bouts of the plague and a stint as an asylum – has made it a haven for ghosts and spirits alike.
The Bubonic Plague infects Europe
Poveglia first appears in historical records dating back to 421, when the people of Este and Padua escaped to the island during the barbarian invasions. Not long after, it was used as a military post by the ancient Romans. As the years went on, it became home to fishermen, who allowed the region to become a mecca in the industry.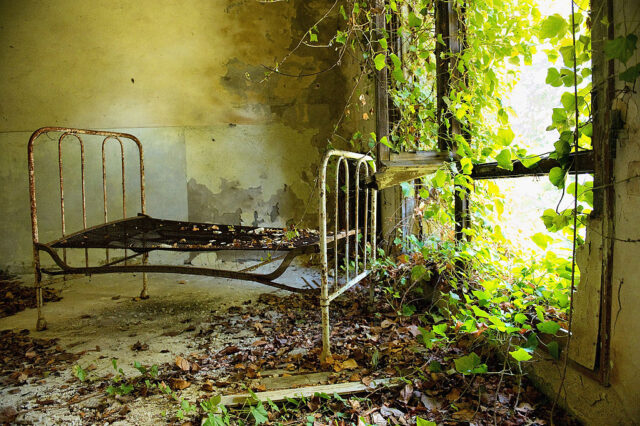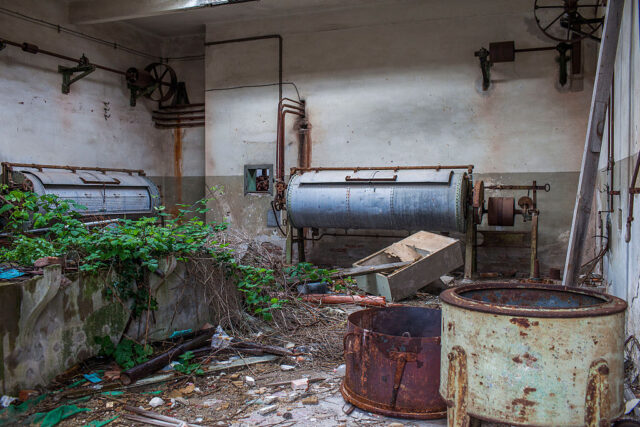 In 1348, the Bubonic Plague struck Italy; Venice was hit particularly hard. The ill were sent to Poveglia, which became a pseudo-quarantine colony. On average, patients remained there for 40 days, waiting to either pass away or recover. Those who perished or were too ill to fight back were burned on pyres and buried in massive pits, the remnants of which are still visible.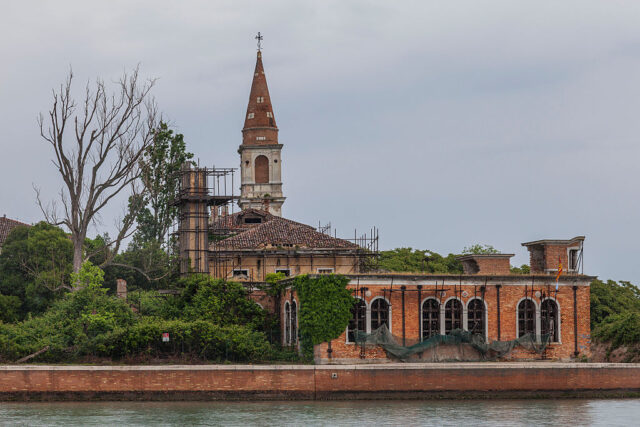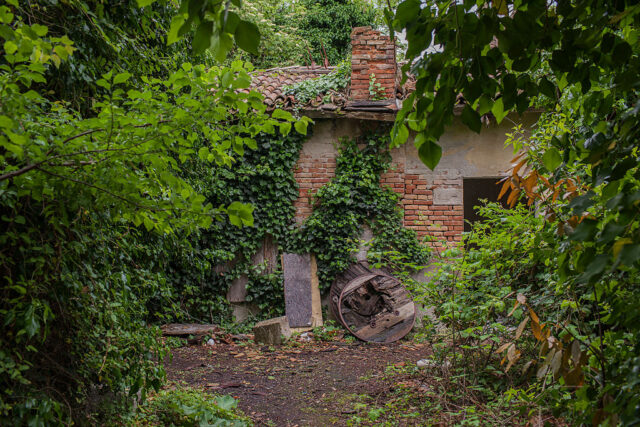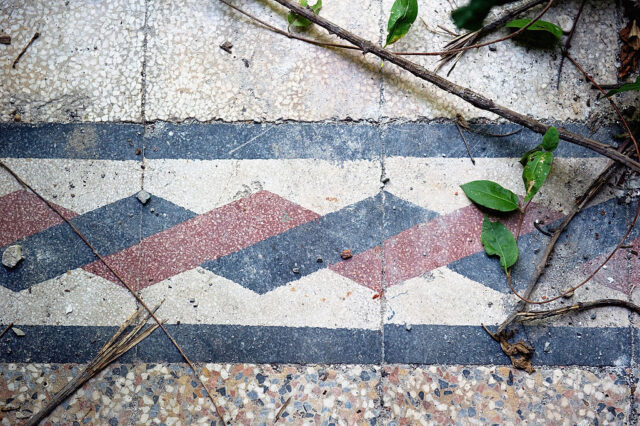 In the subsequent centuries, Poveglia was inhabited on and off. At one point, an octagonal fort was built on a nearby island to protect the lagoon's entrance. However, there's one thing the military structure couldn't protect against: a second round of the plague.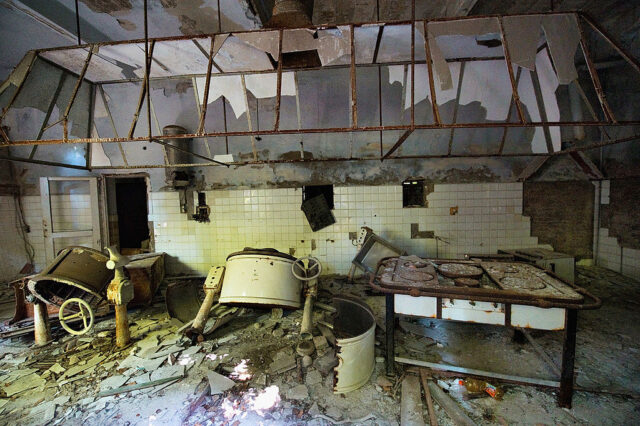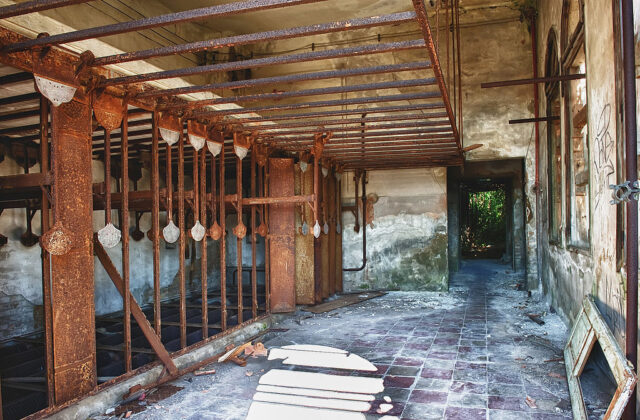 In 1776, Poveglia came under the jurisdiction of Italy's Public Health Office, which deemed it a checkpoint for ships transporting goods and individuals to Venice. Approximately 20 years later, two vessels were found to be transporting people who'd contracted the plague, leading the island to become a temporary confinement station for the ill. It became a permanent quarantine site under the reign of Napoleon, who used its reputation to his advantage, hiding supplies and weapons there.
Transformed into a mental asylum
In 1922, Poveglia was transformed into an asylum for the mentally ill and, later, came to house Italy's elderly. Incalculable reports of neglect and abuse came out during this time period, with patients treated as if they were less than human. Along with severe abuse, they were subject to long periods of solitary confinement and restraint. On top of this, many patients were beaten by those tasked with caring for them.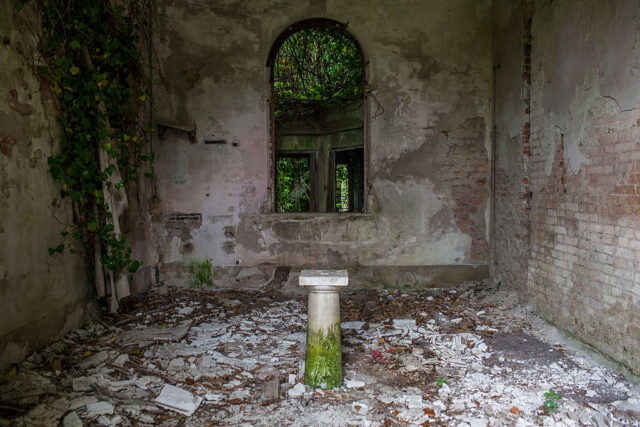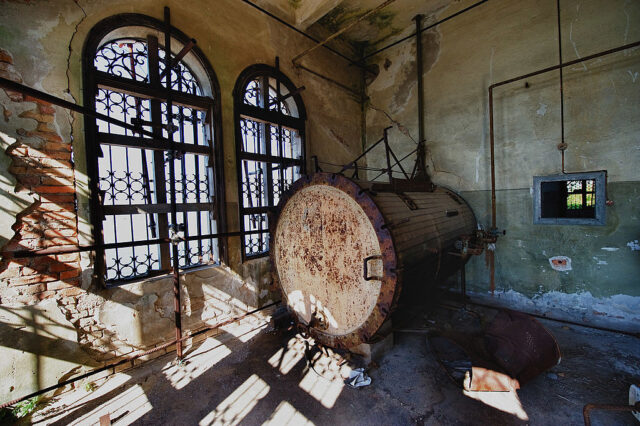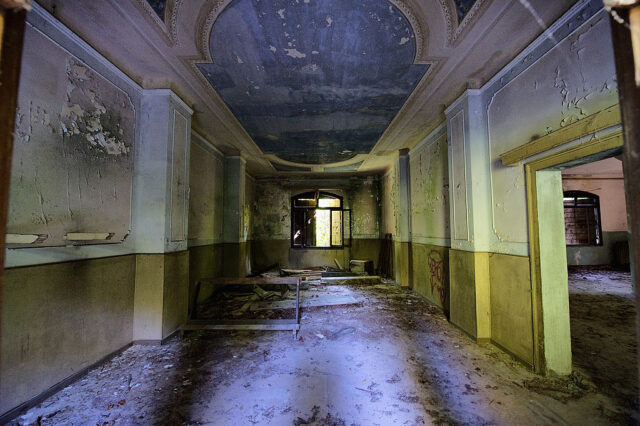 There were also reports of inhumane medical procedures being performed, including electroconvulsive therapy. One doctor, in particular, is said to have conducted several lobotomies and experiments on patients. Rumor has it he threw himself off the bell tower after being driven insane by his own activities.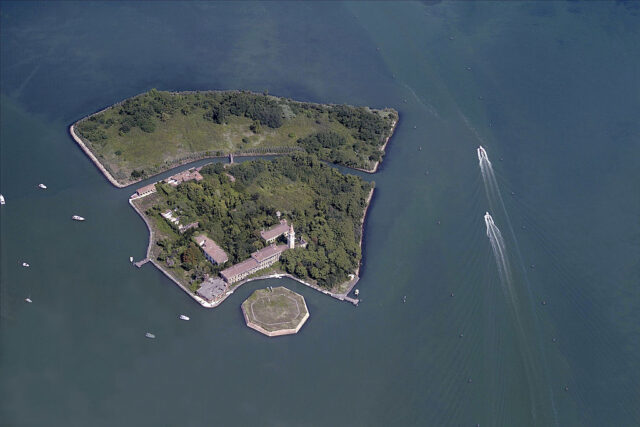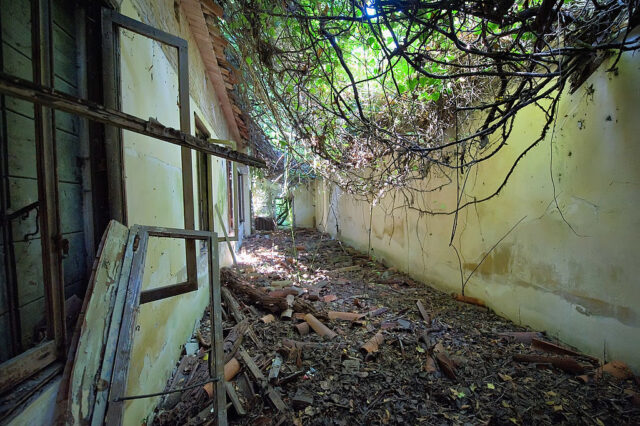 Sometime between 1968-75, Poveglia's asylum was shuttered. While the island was used for agricultural purposes for a short time after, it was ultimately abandoned and has remained vacant ever since.
Poveglia's buildings have survived the test of time
Despite the buildings not being constructed in the most structurally sound manner, many have survived. This includes the asylum, church, cavana, bell tower-turned-lighthouse, hospital, and the buildings that housed Poveglia's administrative staff.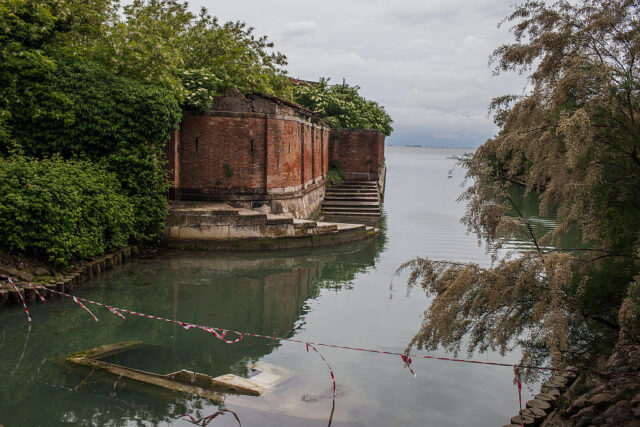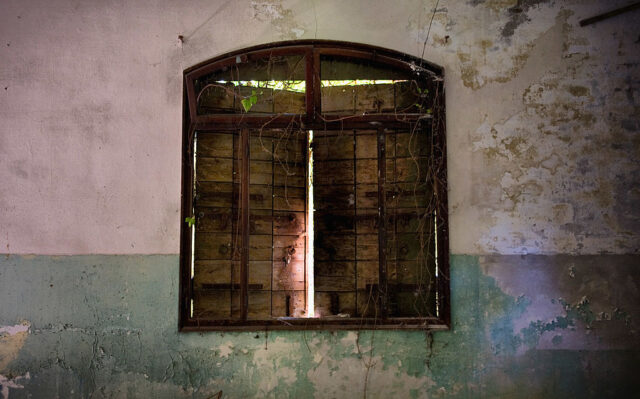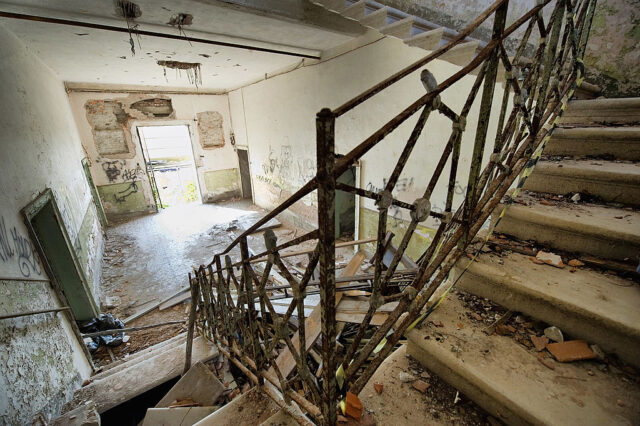 The bridge connecting the main island and a secondary one still stands. A third island has nothing connecting it to Poveglia. The latter is home to the aforementioned octagonal fort, which today is a shell of its former glory.
Is Poveglia the most haunted location on Earth?
Due to its tragic history, paranormal investigators believe Poveglia to be the most haunted island – if not place – in the world. As a result, it's become the go-to for those looking for a ghostly encounter, despite being off-limits to visitors. Among those to visit the island are the hosts of various paranormal television series, including Zak Bagan of Ghost Adventures (2008-present).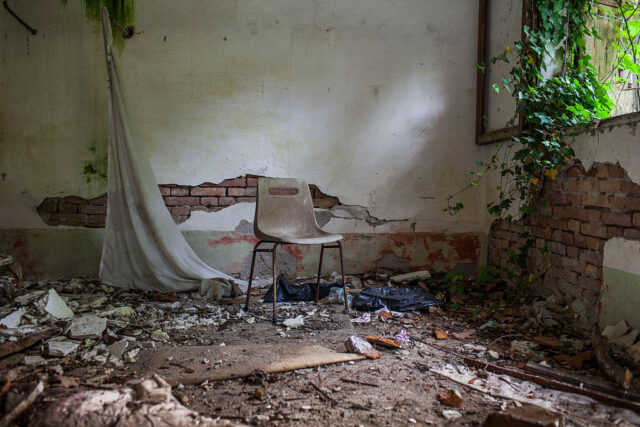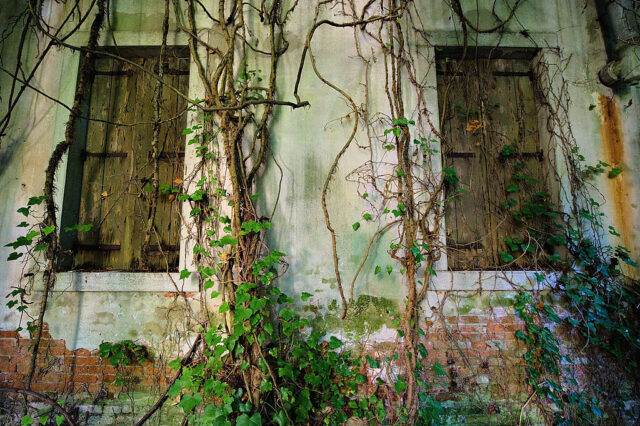 More from us: Thousands of Ships Have Wrecked in the 'Graveyard of the Pacific'
Those who've visited Poveglia have reported many eerie and unexplained phenomena. Despite being abandoned, many who've visited the island have described ghostly screams, moans and laughter, and have spoken about feeling incredibly uneasy while walking through its many dilapidated buildings. There have even been reports of people being pushed or shoved by an unseen force.
Is what these paranormal investigators have experienced related to the individuals who lost their lives over Poveglia's more than 600-year history, or is there a more rational explanation?