In 2020, a substantial sinkhole appeared in front of the famed Pantheon in Rome. The hole provided archaeologists with remarkable insight that has helped further our understanding of the beautiful structure's history.
The Pantheon has been rebuilt three times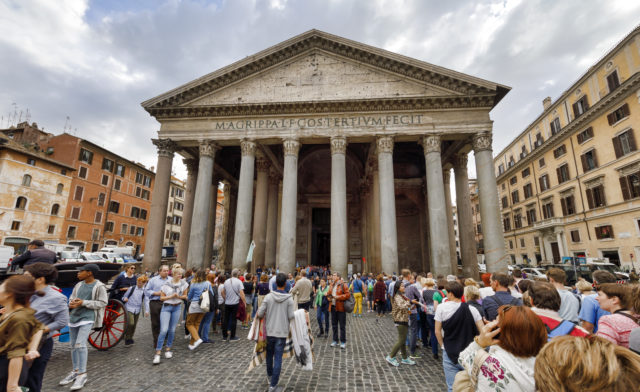 Marcus Agrippa built the first Pantheon between 25 and 27 BCE as a place of worship for Roman gods. This structure stood until about 80 CE when it was burned and destroyed in an engulfing fire.
Following this, Domitian, who ruled as Emperor from 81 to 96, rebuilt the Pantheon, but this one too had a terrible fate. It collapsed following the destruction caused by lightning in 110.
Finally, Emperor Hadrian, who began his rule in 117, had a third Pantheon erected which was completed sometime between 126 and 128. This Pantheon is the same structure still standing in the Piazza della Rotonda in Rome.
Another sinkhole in Rome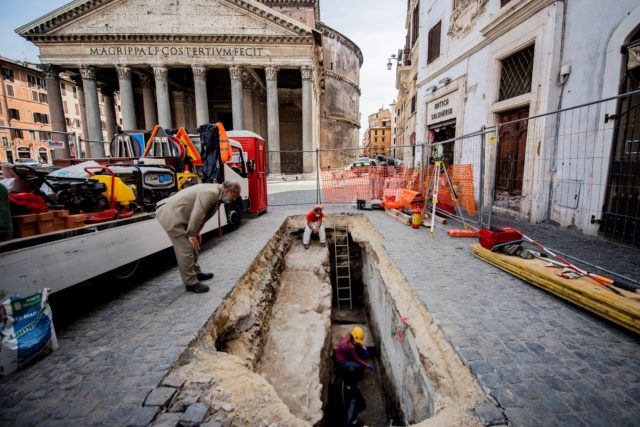 The sinkhole collapsed right in front of Hadrian's Pantheon, which was fortunately empty of locals and tourists due to the Covid-19 pandemic. What opened up was a roughly 10-square-foot sinkhole that was eight feet deep.
Sinkholes in Rome are pretty common. Beneath the city are ancient quarries, tunnels, and catacombs that have a tendency to collapse on themselves. Before 2009, the city averaged about 30 sinkholes a year, but following 2009, that number nearly tripled. In 2018, Rome experienced 175 sinkholes, raising concerns for the safety of the citizens of the city.
Despite the potential danger, archaeologists recognize that these sinkholes open up valuable glimpses into the ancient world.
What they found was a 'rediscovery'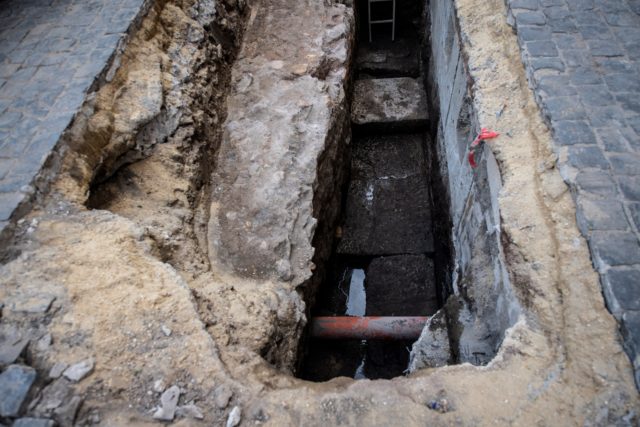 While exploring the sinkhole, the archaeological group Agenzia Nazionale Stampa Associata (ANSA) uncovered seven ancient imperial paving slabs made of travertine, which is a sedimentary rock. They dated them to 25 BCE, which is when the first Pantheon was erected. This means that these stones were part of Agrippa's original work.
This discovery of these stones is not actually the first time they were found. Back in the 1990s, workers were installing a new network of service cables running underground when they found the stones. At the time, they were examined but then reburied under pozzolan, a cement-like substance used to protect the stones from future damage.
Rome's new project to prevent sinkholes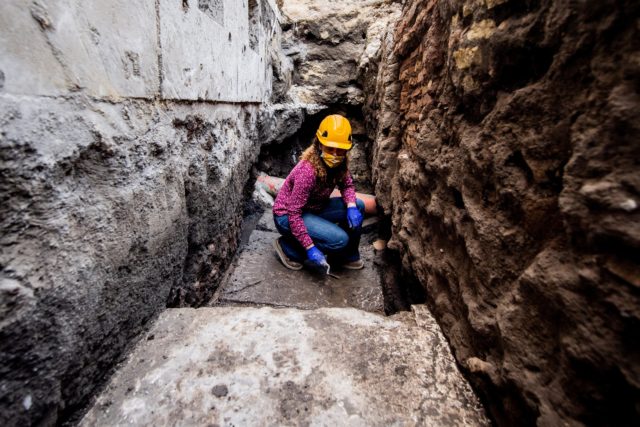 Roman officials are well aware of the hazards that the sinkholes are to people in the area. Even though the holes can help illuminate the past with various artifacts stored beneath the city, the safety of citizens is far more important.
More from us: Mysterious Georgia Guidestones Destroyed By Vandals
As such, Rome's government announced in 2018 a new project that promised to repair more than 50,000 potholes that could encourage the collapsing of sinkholes. To do so, they dedicated €17 million to the project budget.