It all began with Howard Gould, son of Jay Gould, son of John Burr Gould, who came to this world on June 8th, 1871. Howard was a prosperous and well-to-do financier whose love for a woman motivated him to build one of the most luxurious mansions ever witnessed by the human eye and her name was Katherine Clemmons, an actress.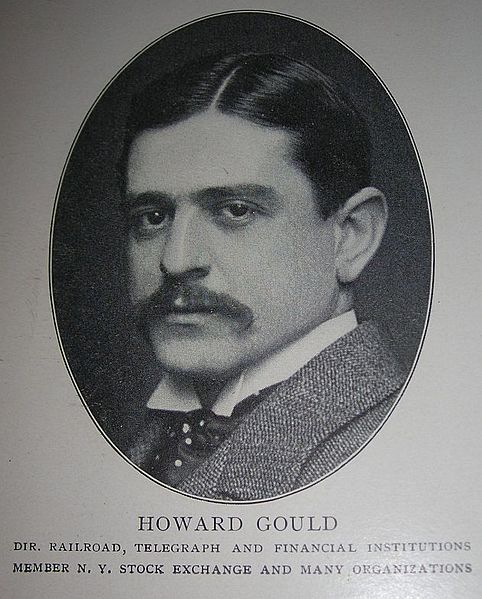 With time Howard purchased a piece of land in Sands Point. Sadly, their love veered off course and the couple divorced in 1909. The aftermath of it was that Howard was now legally obliged to pay $36,000 every year in alimony or around a million dollars inflation-adjusted for 2017.
Despite this romantic and financial mayhem, Howard continued to build his dream house. He used a company called Hunt & Hunt as the main designers for his English Tudor-style house.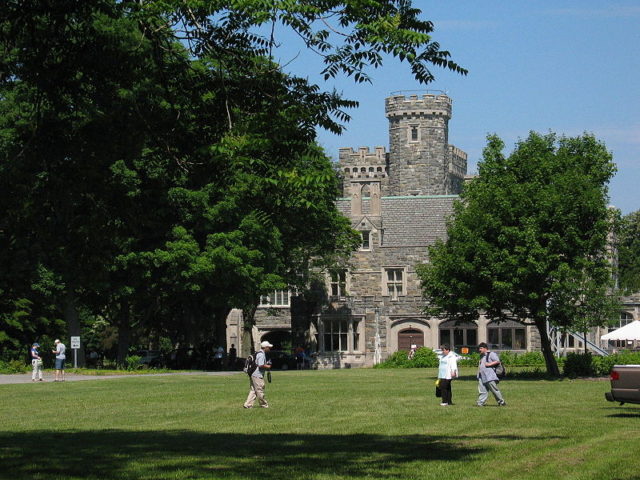 He continued to build this 40-room house until he decided to sell it in 1917 to Daniel Guggenheim for $600,000 even though it had cost Howard more than a million to build. He did keep his yacht Niagara, onboard which he installed a Welte Philharmonic Organ.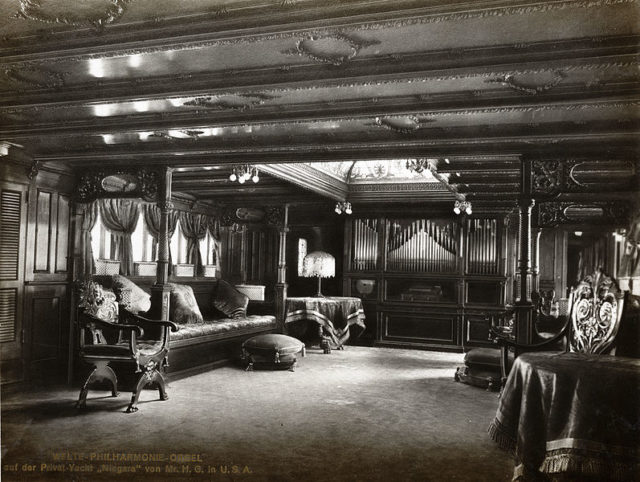 Once finished, the estate was actually comprised of two structures: the main house and another smaller one. The main house is 69 meters in length and 41 meters in width. It comprises three floors and a 24-meter-tall tower.
In total, the estate covers 1.2 square kilometers of land. When finally put to use, the house required around 17 servants plus an additional 200 people to take care of the estate, including groundskeepers and farmers.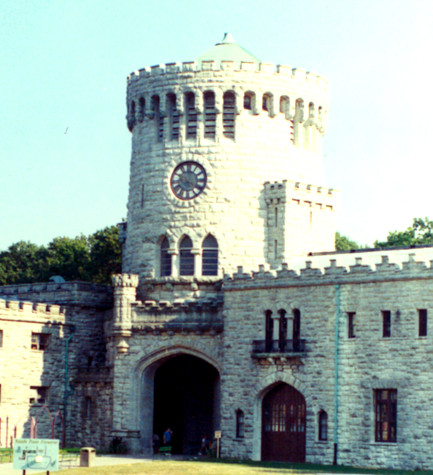 It was in this very house that the elite of those days gathered, amongst which were renowned artists known worldwide for their masterpieces, many of which were part of the interior of this mansion. Furthermore, the house is equipped with a Wurlitzer Opus 445 theatre organ. Brilliantly installed, the organ reverberated through ingeniously crafted holes in the floor.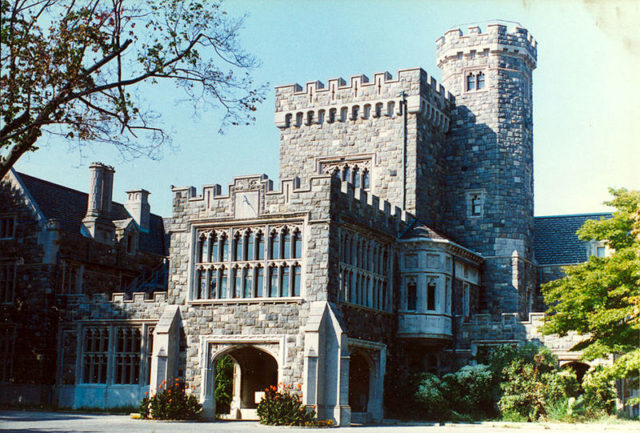 During the period in which Daniel lived here, the house was filled with priceless artwork that included pieces by Rembrandt, Rubens, Van Dyck and decorative elements and furnishing, many of which were original Tudor antiques imported specially for Guggenheim's pleasure.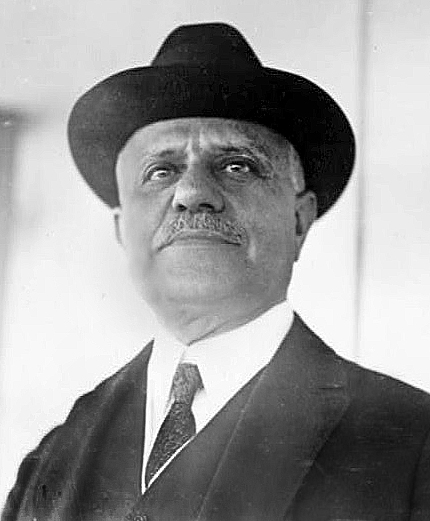 The whole house was covered with Medieval tapestries and authentic Oriental rugs and featured walnut-paneled walls and decorative plaster ceilings. Where today stands the billiards room, there originally was a gold leaf ceiling, walls covered with hand-tooled leather, and a 17th-century oak woodwork taken from a Spanish palace. Generally speaking, the house resembled a royal palace.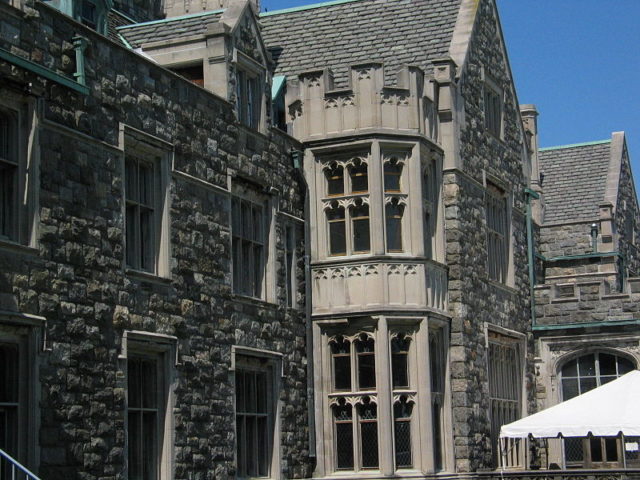 The palm court once housed 150 different species of orchids. There was even an aviary that was home to a number of exotic birds. Down at the mezzanine level was the Breakfast Room filled with tall windows on all three sides that offered a view towards the park grounds. Needless to say, each room was unique and had its own fireplace that was decorated for the viewing pleasure of the guests.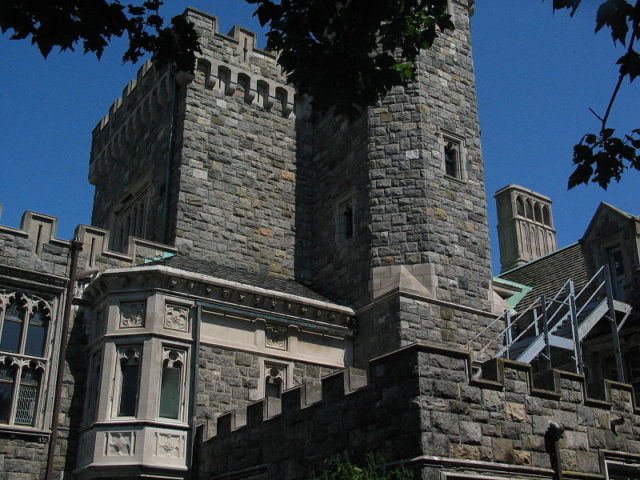 Once Daniel Guggenheim passed away in 1930, his wife Florence shut down the estate and locked the house. She then set out to build another house on the property known as Mille Fleur.
This was a smaller house in dimension but a perfect home just for herself. The furniture from the Hempstead House was sold by 1940, and the house was donated as a temporary house for children. She then donated an additional 655,591 square meters of land to the Institute of Aeronautical Sciences.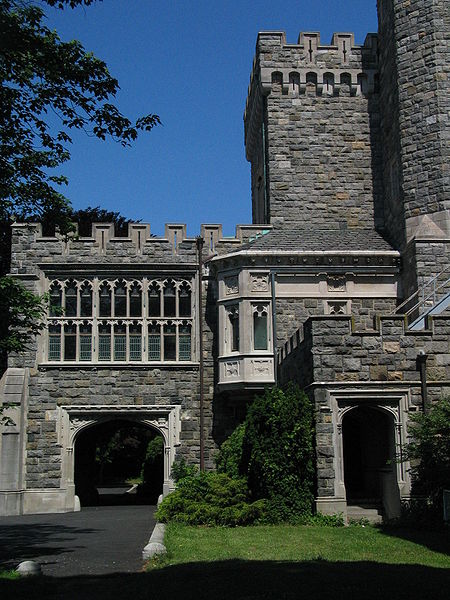 Today this house is used as a place where numerous lectures and concerts are held, and the house itself serves as the perfect inspiration for many artists and movie directors such as Martin Brest's Scent of a Women, Spike Lee's Malcolm X, and Alfonso Cuarón's Great Expectations.