Abandoned in Northwest England is a theme park, which was built around the theme of an old and very popular legend of knighthood and magic: King Arthur and the Knights of the Round Table.
The park is named Camelot Theme Park, and two of its most notable rides were big roller coasters named "Knightmare" and "Excalibur".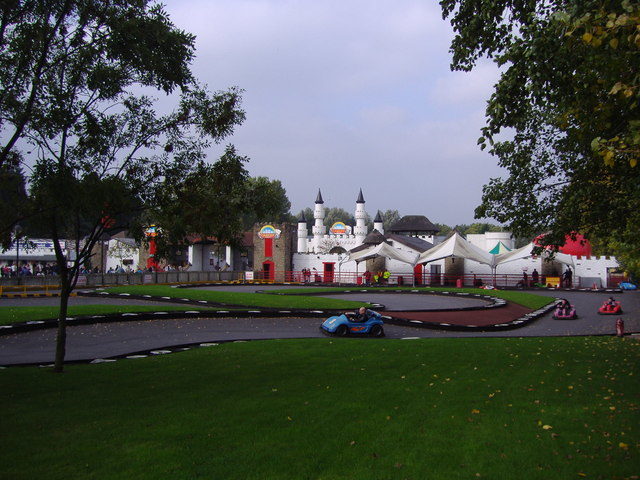 Camelot Theme Park was officially opened in 1983 and operated seasonally – as is the case with most adventure parks in England. Almost all of the elements, rides, and decor were done in a medieval style, sparking up the dreams and fantasies of all the kids that visited.
The park covered 140 acres and was operated by a company named Knights Leisure. The location was previously the bed of the largest lake in England, Martin Mere. This lake was drained three centuries before the park was constructed.
After three years of smooth operation, Camelot was sold to the Granada Group, an experienced crew who already operated two more adventure parks: American Adventure and Granada Studios Tour (both of which are now no longer in operation). In the summer of 1998, Camelot changed its management yet again.
Maybe the new managers were the problem; maybe the park was getting rusty and falling out of fashion… We don't know for sure, but what we do know is that attendance fell markedly in the next couple of years, with a record low of fewer than 400,000 visitors in the season of 2005.
The following year, it ranked last on a survey of the leading attractions in England and scored only a single point.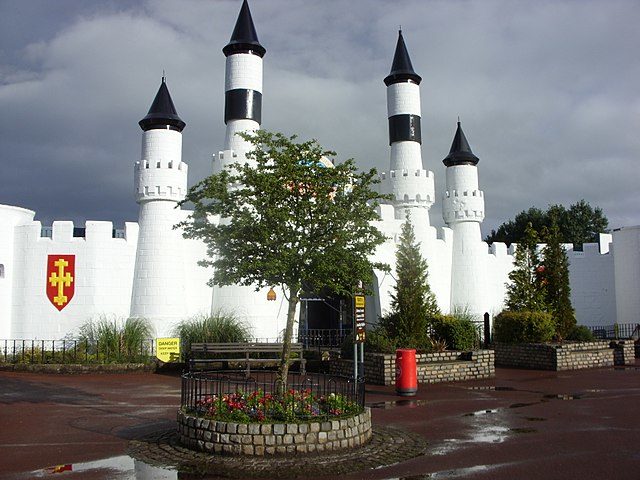 At the beginning of 2009, the management announced that Camelot would not be opening up the following season.
Just a month later, it was sold to Lavender Hotels, who made a public announcement that they would actually open the park for the season somewhere around May. And so it was that it was running once again, and visitors flocked again to enjoy the fun spirit of knighthood.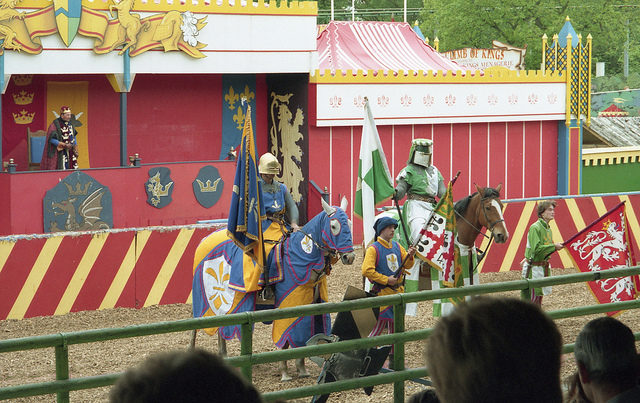 In the middle of the season in 2012, park officials announced that it would not be reopening the following year.
Sadly, many of the abandoned spaces we write about share the same story and Camelot is no exception. Whatever the site is – in this case, an adventure theme park – when it ceases to fulfil its purpose a construction company comes along and buys off the land with plans to redevelop it into a residential complex.
Three different plans for Camelot have been drawn and then scrapped during the last seven years.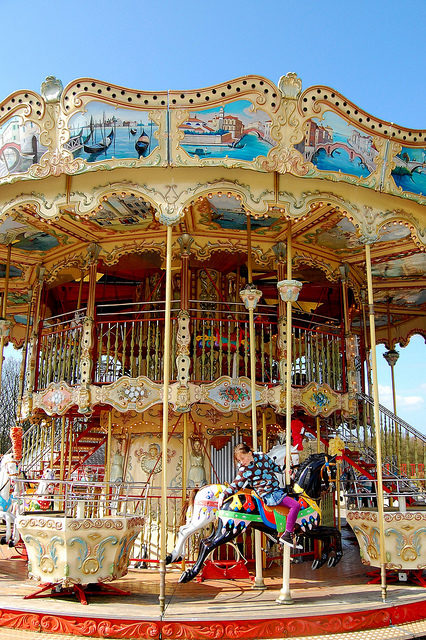 Most of the rides have already been dismantled and sent off to the scrapyard. However, the trademark Knightmare roller coaster still stands in a rather decaying state. Today, it is surrounded by a barbed wire fence to keep vandals away and urban explorers from climbing on it.
Another Story from Us: Drone Footage: Abandoned Adventure Park in Buenos Aires, Argentina
What is left of the rest of the park is mostly decapitated statues, walls covered with graffiti, and trails reclaimed by nature