A devastating earthquake in Turkey and Syria split an olive grove in two, revealing an incredible ridge that demonstrates the sheer destructive power behind the natural phenomenon that claimed the lives of at least 42,000 people.
The 7.8 magnitude earthquake struck southern and central Turkey as well as northern and western Syria in the early hours of February 6, 2023, not far from the East Anatolilan Faultline – known to be a hotbed of seismic activity where the Anatolian and Arabian tectonic plates meet. The earthquake was categorized as a "left-lateral strike-slip fault" where plates on either side of the fault line shifted to the left, causing massive tremors while the land was literally torn apart.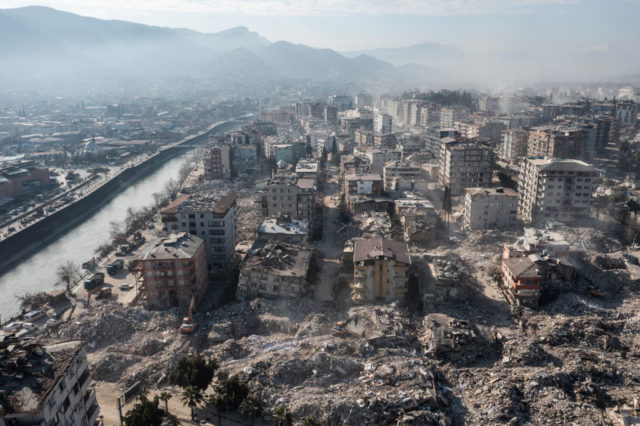 After the initial quake, a second 7.5-magnitude event occurred several hours later. In the days since the tragedy, rescue workers are still pulling people from the rubble of the buildings that were leveled by the force of the quake. On February 16, a crew rescued a teenage girl who had survived ten days underneath the rubble, and a 77-year-old woman in the city of Adiyaman was also rescued 212 hours after the disaster. As of the publishing of this article, 42,000 people are confirmed dead as a result of the earthquake – a staggering increase from the initial reports that claimed only 4,300 had died.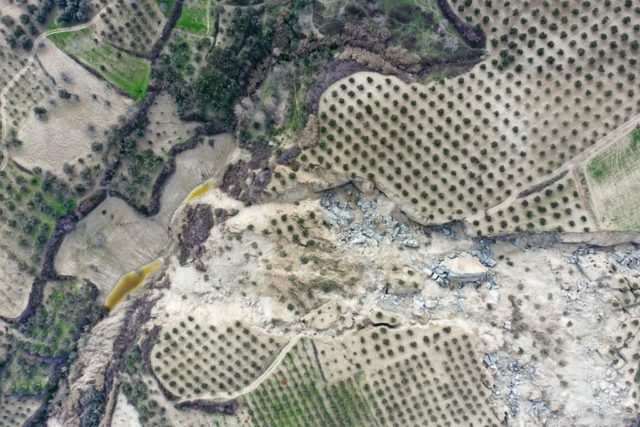 Turkey has also arrested several contractors in the wake of the disaster after allegations that poor building codes and construction standards contributed to the overwhelming death toll. Some believe that over 100 contractors are to blame for the many large residential buildings that collapsed in the quake. They should have been able to withstand the magnitude, as they were advertised as complying with building regulations.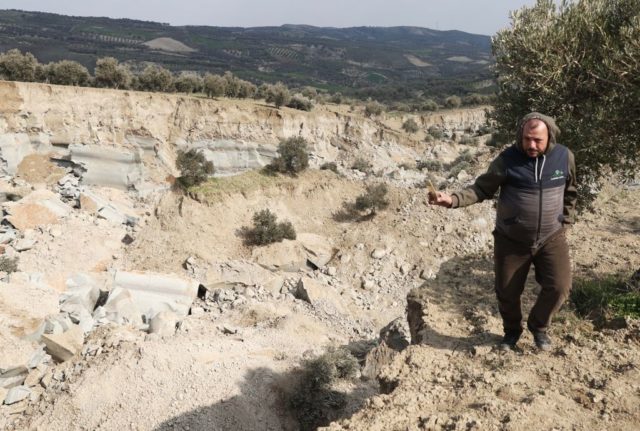 While major Turkish cities have experienced mass devastation, people in the rural parts of the affected area have also lost homes and vital sources of income.
An olive grove in Tepehan, Turkey was split in two and is now separated by a massive one-and-a-half-mile-long canyon that plunges over 160 feet into the ground. NBC News published drone footage of the massive canyon that was caused by the earthquake. The chasm has become a popular attraction for locals looking to peer over the edge of the crack.
More from us: Thor's Well Is the 'Gate to Hell' on the Shore of the Pacific Ocean
The United Nations released an appeal to receive $1 billion dollars in humanitarian aid to go toward those affected in Turkey and Syria, especially as more people are becoming frustrated over the lack of efficient help from government officials.