The RMS Titanic is considered to be one of the most tragic and well-known shipwrecks in history, sinking on April 15, 1912 after striking an iceberg. It was by no means, however, the only disastrous voyage for a passenger ship. The Costa Concordia, an Italian cruise ship, is another example of a largely avoidable nautical catastrophe. Here's what really happened before, during, and after her sinking in 2012.
A fateful voyage
The Costa Concordia had undertaken many successful voyages since her first launch in 2005. Her departure from Civitavecchia, Italy on January 13, 2012 would, however, be her last. She was set to travel for seven days and land in Savona, Italy. Manned with a crew of 1,023 and carrying 3,206 passengers, she left port at 7:18pm, setting a waypoint for Giglio Island.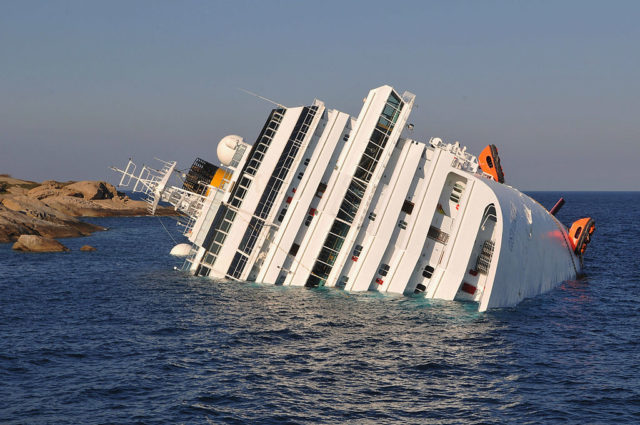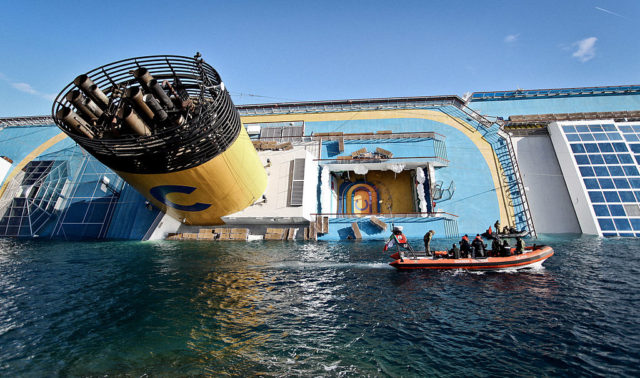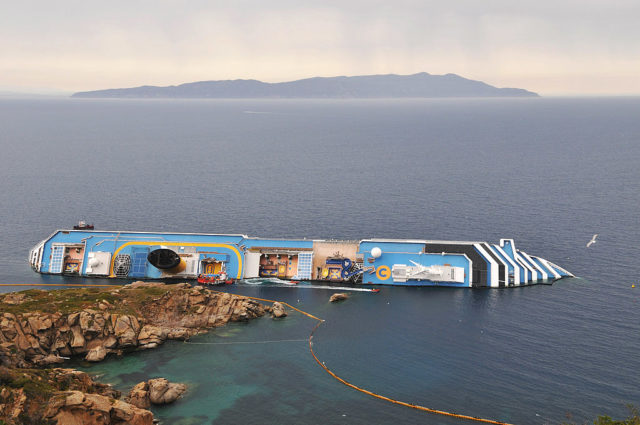 Instead of sailing around the island, Captain Francesco Schettino instead decided that the ship should perform a "salute." This involved them traveling off course so that they could sound their horn closer to the island. Although this was an extremely common maneuver, and one that Concordia and her crew had done several times in the past, this particular location was known to have dangerous rocks jutting out from the mainland.
Lost in translation
Unlike the fateful Titanic, the captain actually noticed the obstruction in their path before they hit it, with enough time to maneuver the ship safely around it. In theory, that is. Accounts of what happened next vary greatly, but the outcome was that when Schettino gave the order to change course it took too long to do so – either because the helmsman initially turned the wrong way, or because they were too slow to react.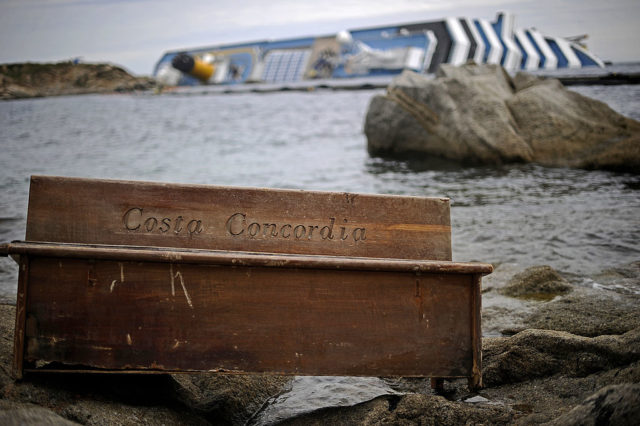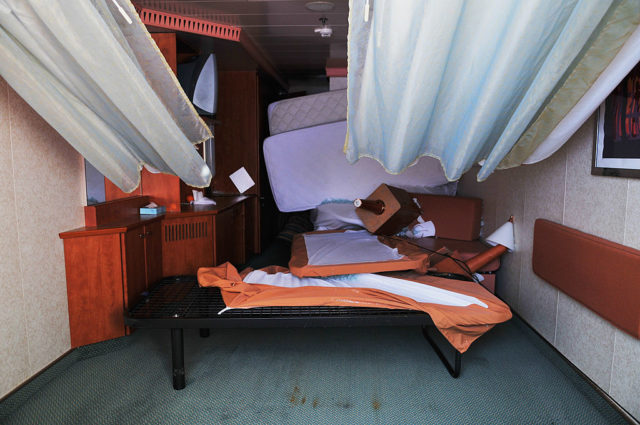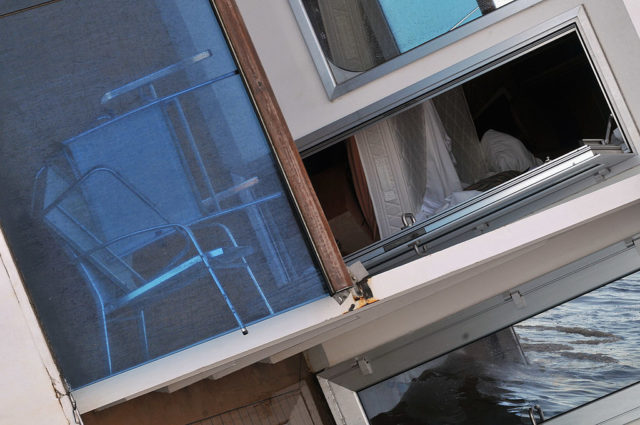 The rear left side of the ship ended up crashing into the rocks just over two hours after their departure from Civitavecchia. It didn't take long for Concordia to start flooding and for water to reach the engine room. This not only caused the power to go out, but the engines and rudder also stopped working. The ship then traveled closer to the island where it ran aground, although sources disagree on whether this was purposefully done by the captain or if it was caused by the wind.
Evacuating the ship
For some unknown reason, when Schettino was contacted by the coast guard shortly after beaching, he told them that they were simply experiencing a blackout. During a second call, he said that they were taking on some water and would like tugboats to come help them. When assistance finally arrived, the order went out to abandon ship. Under an hour later, Schettino made the decision to personally abandon the ship, leaving many of his crew onboard.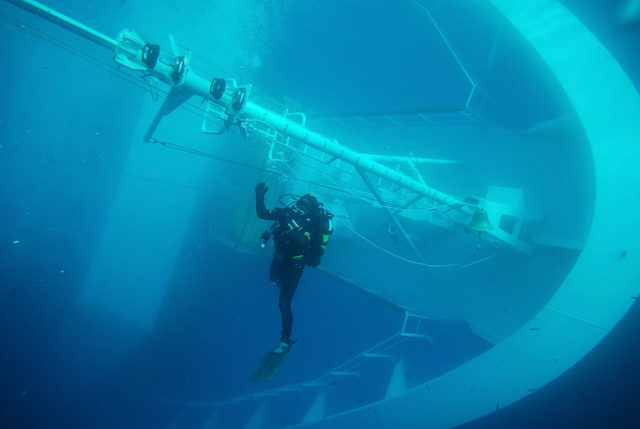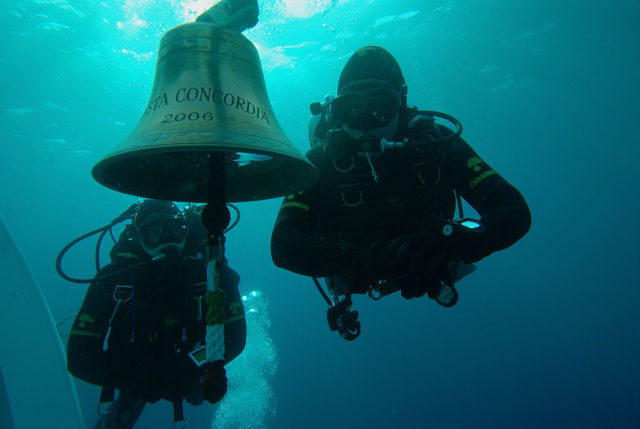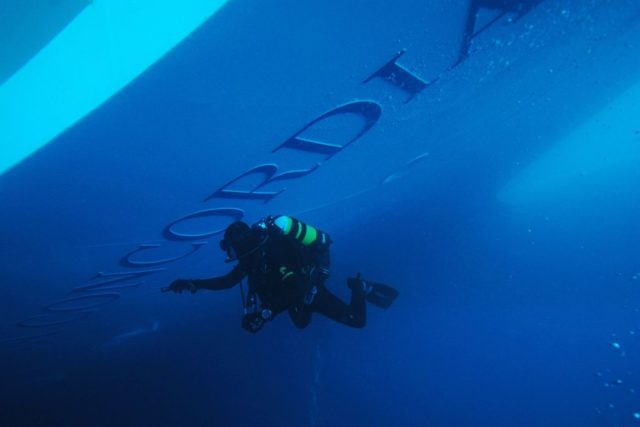 Given that the captain had fled, his remaining team soon followed suit, leaving roughly 300 passengers onboard to fend for themselves. Even though the coast guard ordered Schettino to go back to his ship and manage the evacuation, he refused. Of the total number on board, 4,194 were able to escape during the initial evacuation, and an additional three were pulled from inside by divers. Thirty-two people, however, died in the disaster.
The aftermath
Immediately following the Costa Concordia tragedy were a series of investigations into the way that Schettino and his men conducted themselves during the evacuation. Some of the crew members pled guilty to manslaughter and were given a few years in jail. Schettino was sentenced to 16 years for manslaughter, causing a wreck, abandoning ship before his crew and passengers, and lying to the coast guard.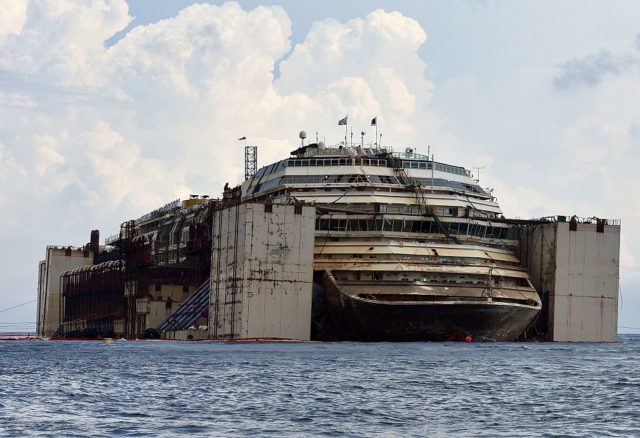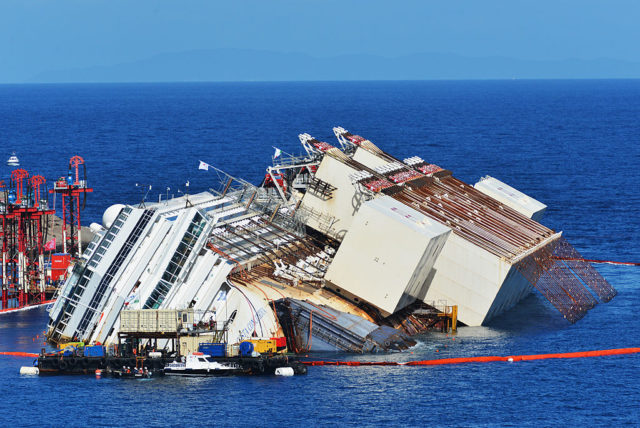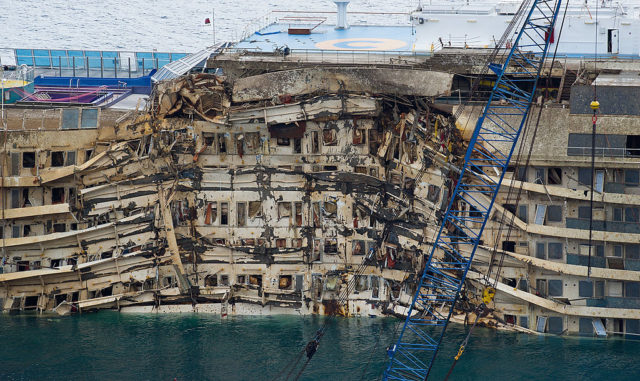 He maintained that the wreck was caused by an electrical outage, not the collision, and that he hadn't abandoned ship, but rather he "fell overboard into a lifeboat." Perhaps the most memorable moment from the trial was when the recording of a coast guard officer was played for all to hear. He had just learned the captain had abandoned ship, and yelled at Schettino to "Get back on board, d**n it."
More from us: Archaeologists Were Amazed to Find This Odd Artifact on a Massive Shipwreck
Of course, there was also the matter of the ship itself which happened to be situated in a protected marine environment. The first task was to ensure there would be no oil leak, so workers removed over 2,000 tons over the course of a month. Then, the ship was uprighted in 2014 using cranes and flotation devices before it was eventually towed to Genoa, Italy, and scrapped.