There is a three-story, abandoned building in Newburgh located at 8910 Miles Park Avenue, southeast Cleveland, Ohio, which once functioned as a Masonic Temple.
Architect William J. Carter was born in Cleveland but went on to become a civil engineer in Portland, Maine. He reached the post of the US Government Quartermaster's Department Superintendent of Construction in Portland before returning to his hometown in 1901. In 1916 he was chosen to be the architect of the Masonic Temple.
On February 1, 1916, a contract was signed for the construction of the temple which was to have a concrete foundation and imposing monolithic brick walls. The construction was completed just a year later, in 1917.
The building had three floors which featured tiled floors and partitions. The cost of building the temple was $65,000, which would equate to $1.3 million in 2019.
On May 31, 1917, the Masons held their first meeting in this building.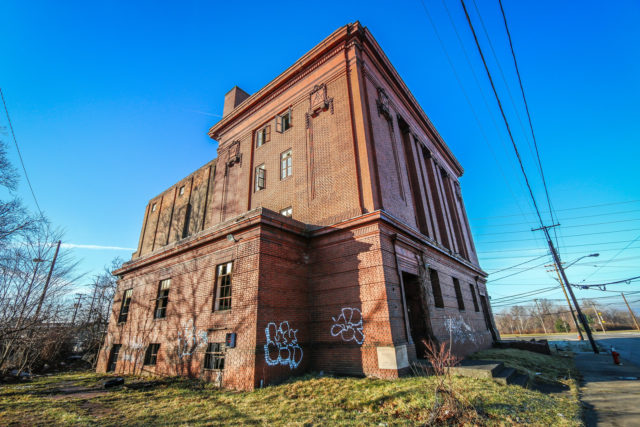 For 52 years, the building served its purpose as a meeting house. However, after a while, the cost of repair and maintenance of the building began to grow. In addition, the lack of safe parking in the nearby area was considered a major drawback.
A decision was made in the spring of 1969 to put the temple up for sale. After the Masons relocated, the building was still used for several years for various undocumented purposes. However, in 1984, it closed its doors forever and became abandoned.
Now, it is a famous landmark in Cleveland, despite bearing the scars of both erosion and vandalism.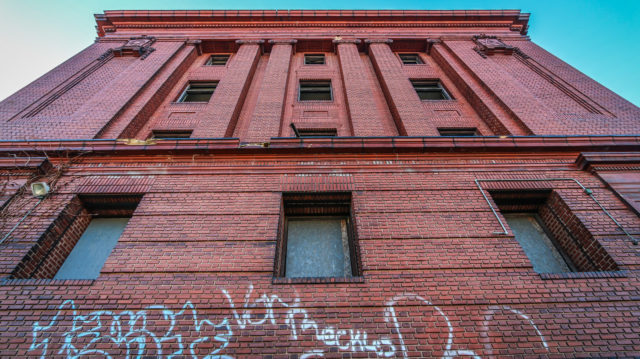 Currently, this place is mostly visited by city researchers and street artists. Inside, you can find the remains of pianos in one room, which are all covered with garbage. The floor is now carpeted with moss and litter, except in one office where papers are scattered over the floor, having been taken out of the two rusty safes that remain in that room.
In some areas, the paint and plaster on the walls have come away to reveal the bricks underneath. Sadly, after decades without any care or attention, the ceilings of the richly decorated halls have started to fall down.
Water damage is responsible for a lot of the disintegration of the structure on every floor. It is ironic, then, there is a collection of plastic ducks on the top floor. How they got there, or why they remain is unknown – as unknown as the future of the former temple.
All photographs below are provided by Paul Basel, a photographer and graphic designer who is based in Ohio. He always carries his camera with him so as not to miss any chance to take a photo to share with his audience. You should visit his website and follow his social media accounts in order to see more of his photography. Enjoy.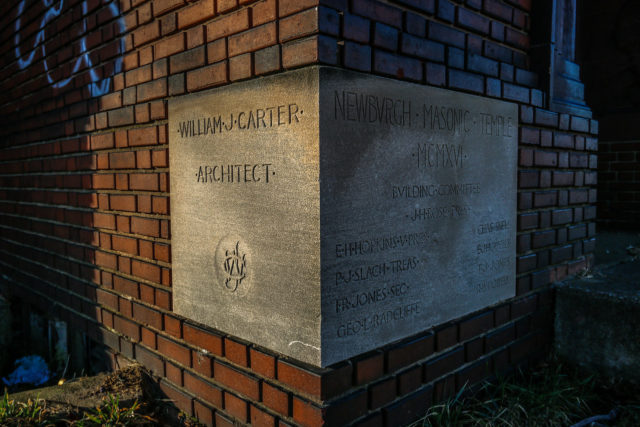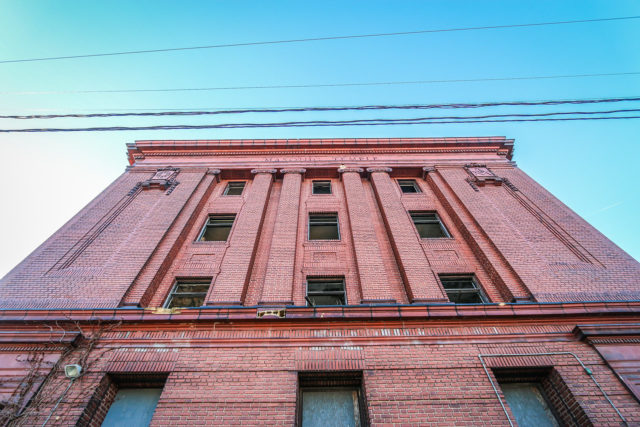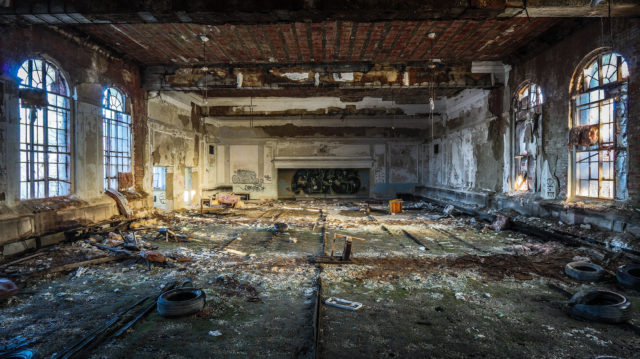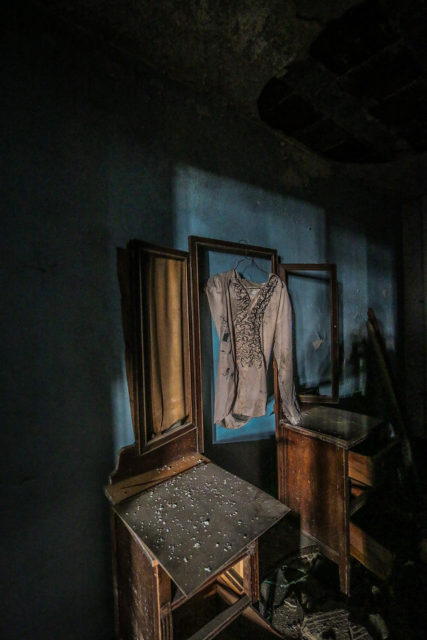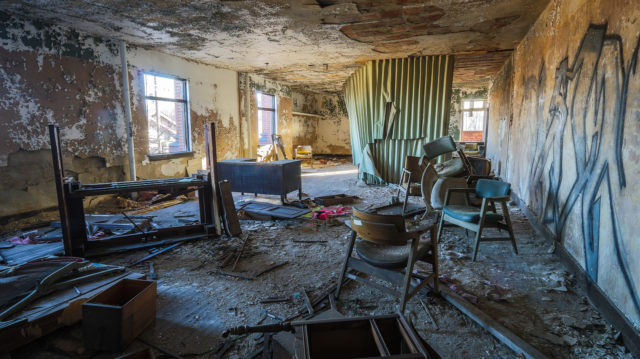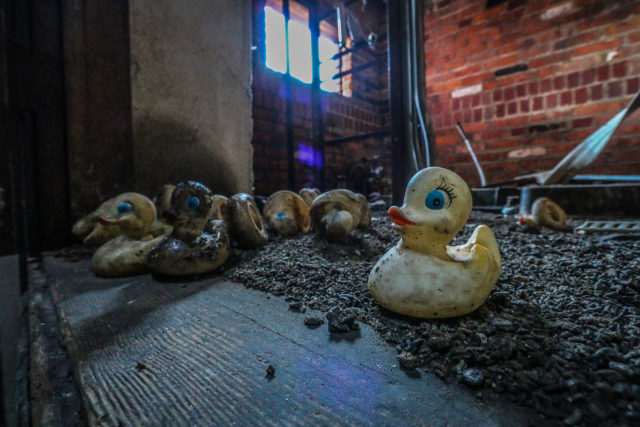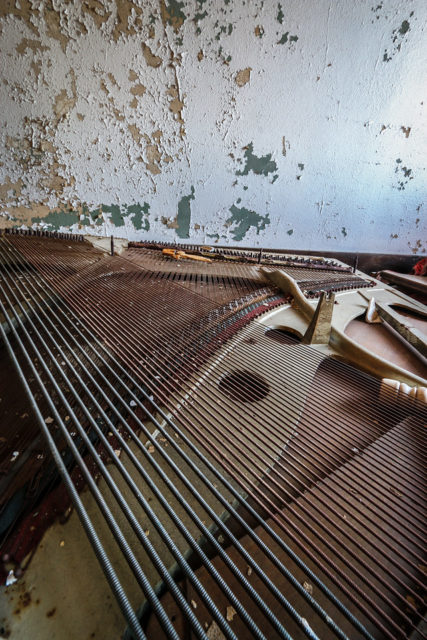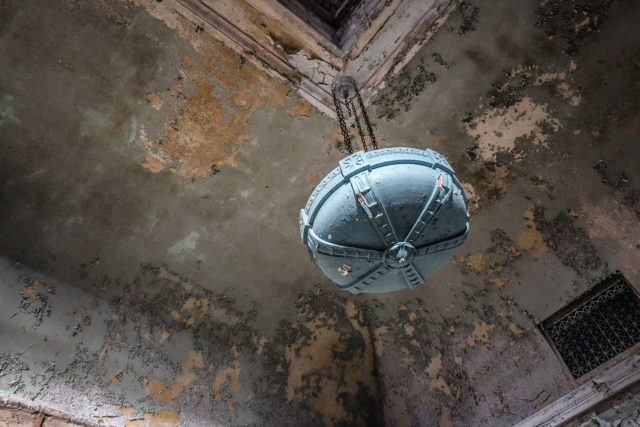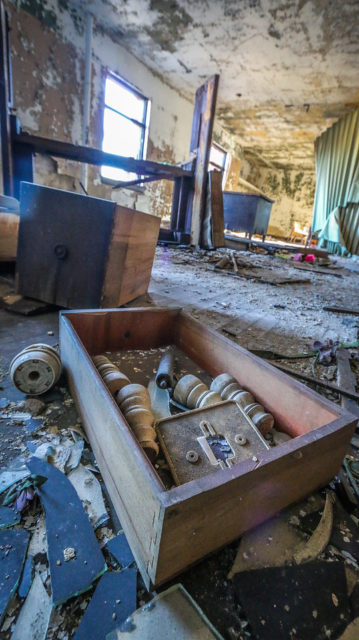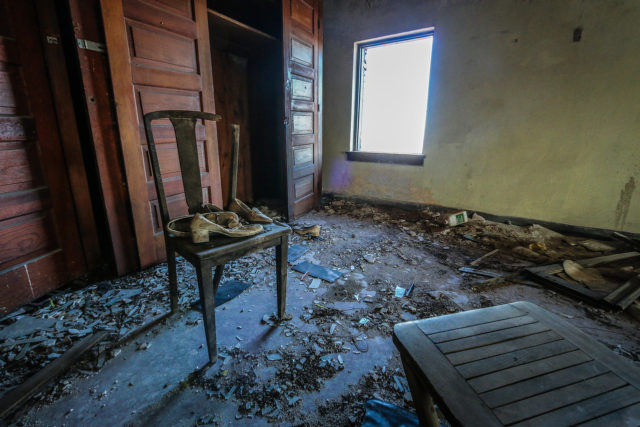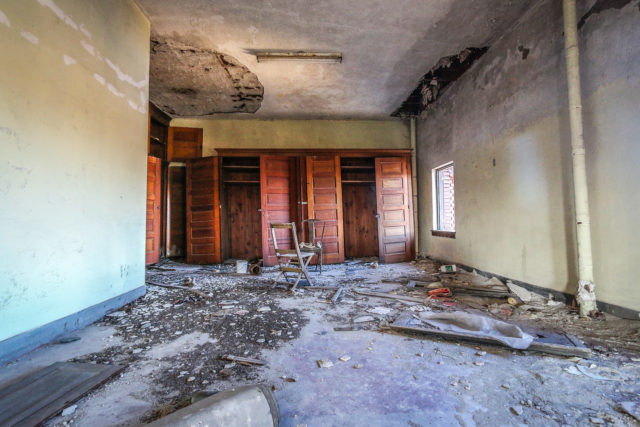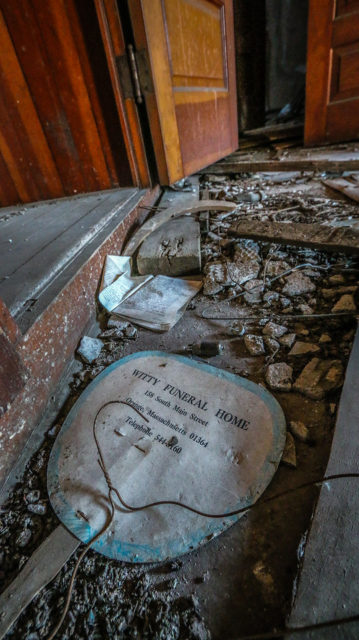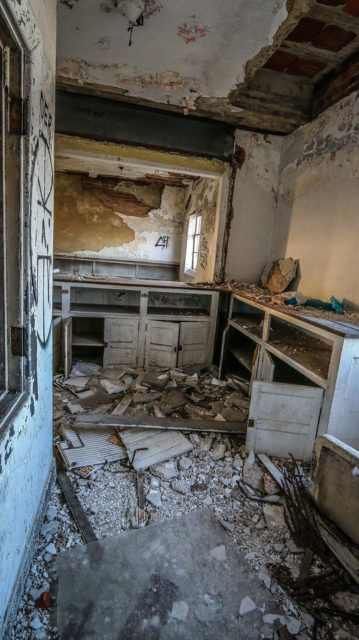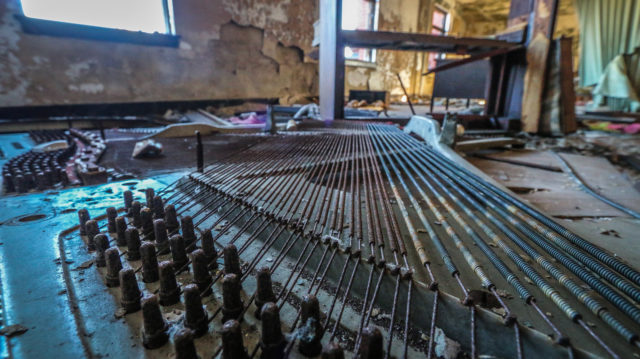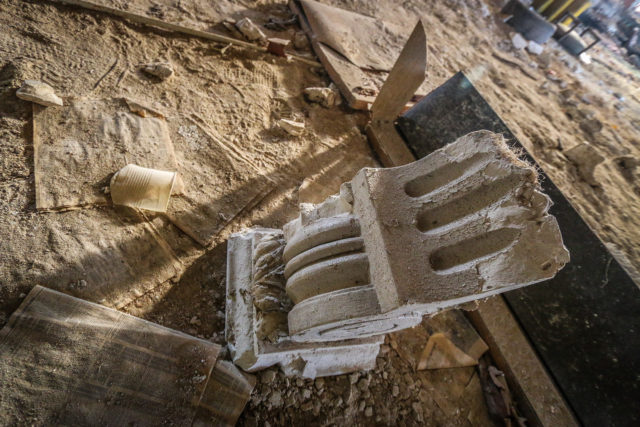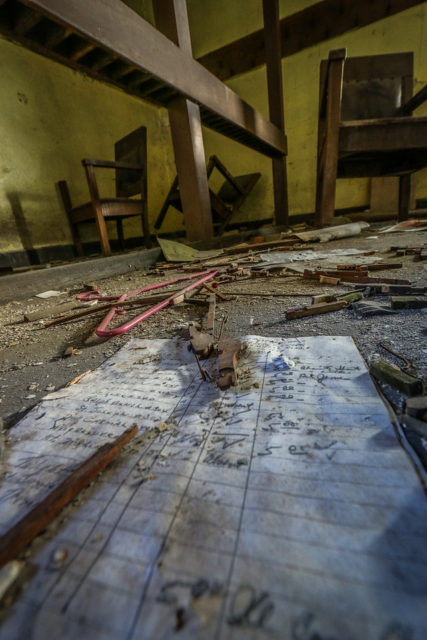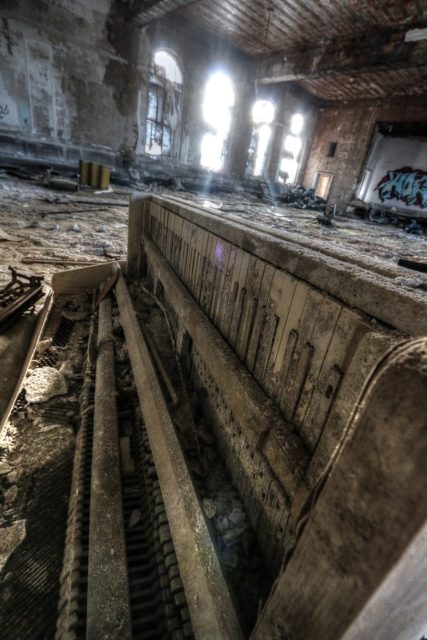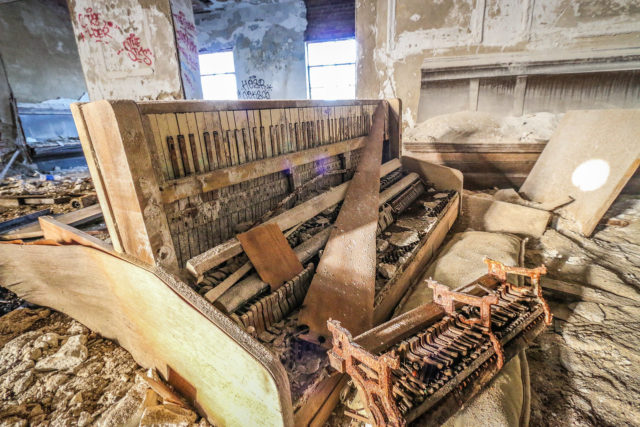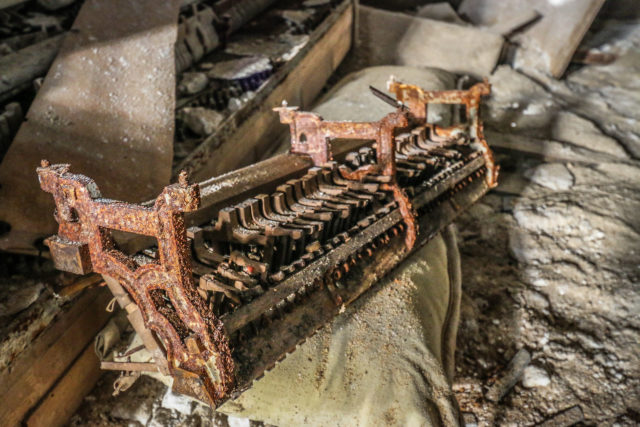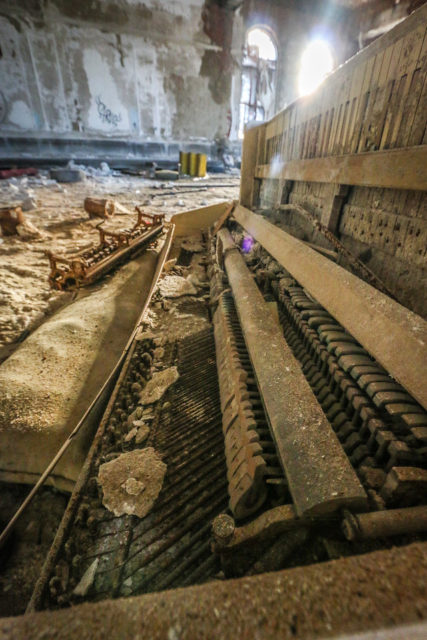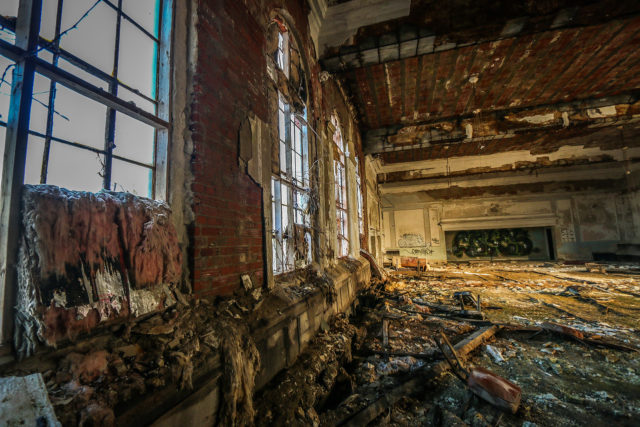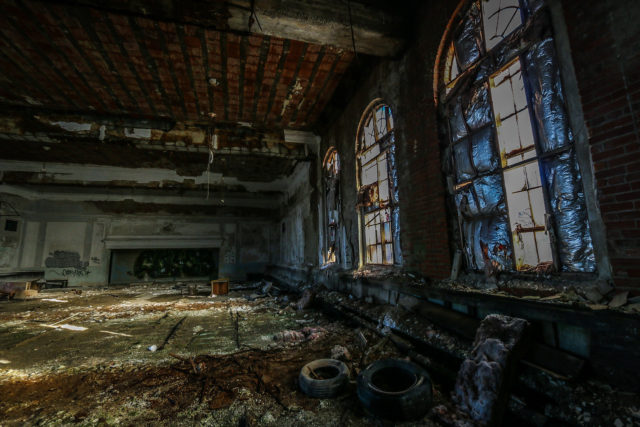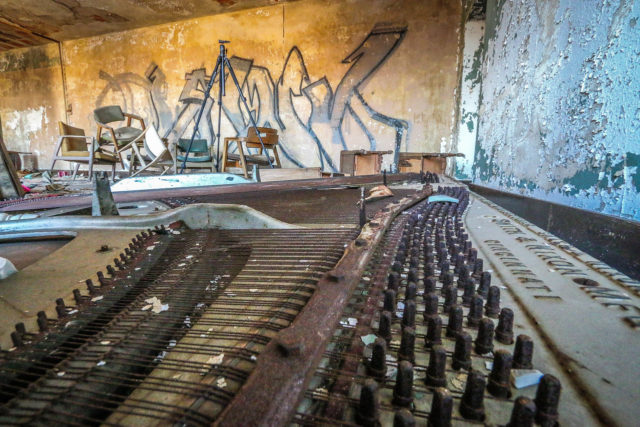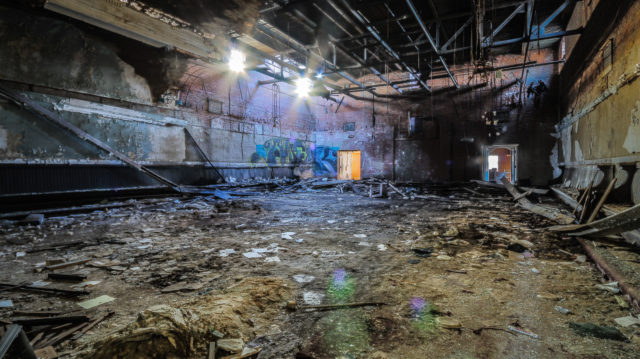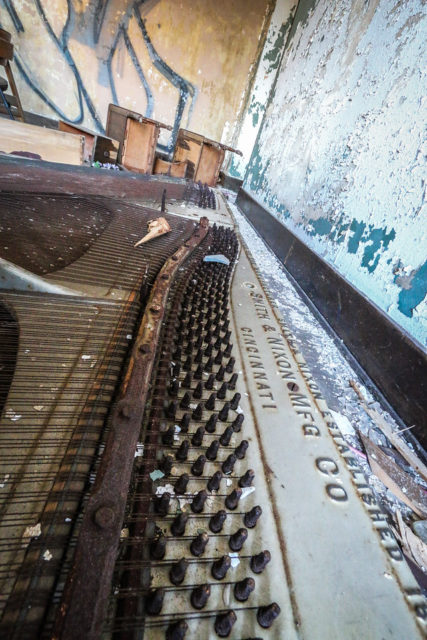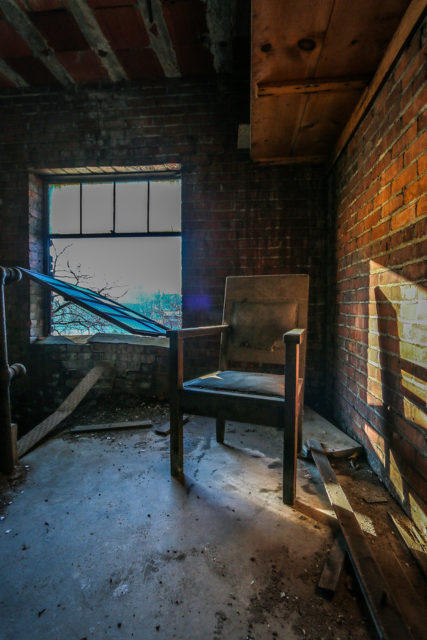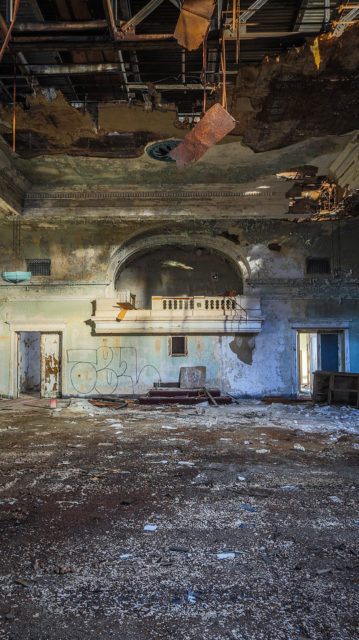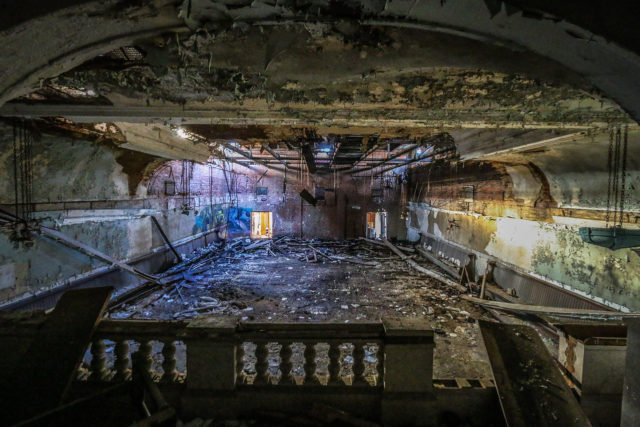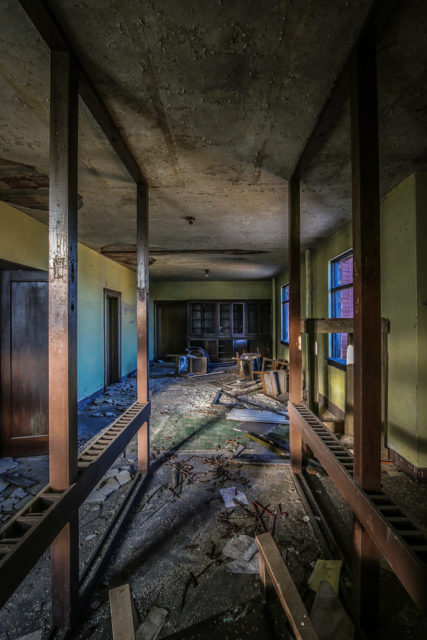 Another Article From Us: The Abandoned Arne's Royal Hawaiian Motel