Naming places can be hard. While there are famous cities with lovely names like London, Paris, Rome, or New York, there are also some municipalities with not-so-fantastic-sounding monikers. Some have slightly unusual names, and others are downright unfortunate. But each name has a reason or a meaning behind it. Here are 10 American towns and cities with very unusual names and the stories behind them.
Accident, Maryland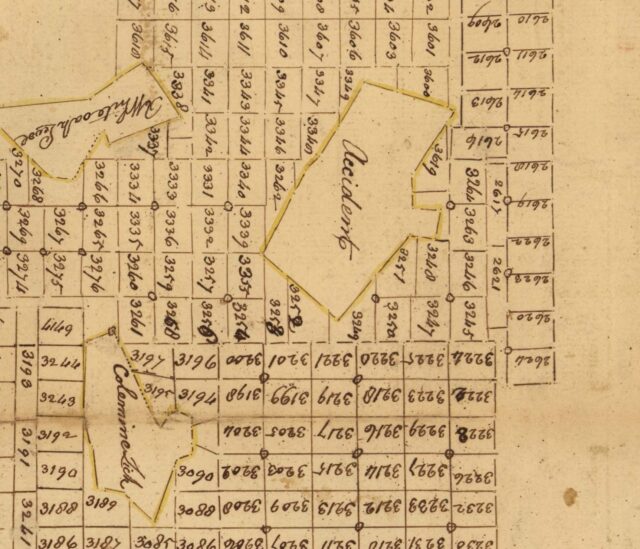 No, this one isn't a mistake. Accident is a town in Garrett County, Maryland. The residents of Accident, who total 338 as of 2020, are known as "Accidentals." The origins of the name are not known. One story claims that Brooke Beall and William Deakins Jr. were both surveying land in western Maryland, and the region now known as Accident was mistakenly surveyed by Beall after Deakins had already done it.
Even though the town's origin story probably stems from a simple mistake, it was one of the first settlements in western Maryland, at least it has that.
Climax, Georgia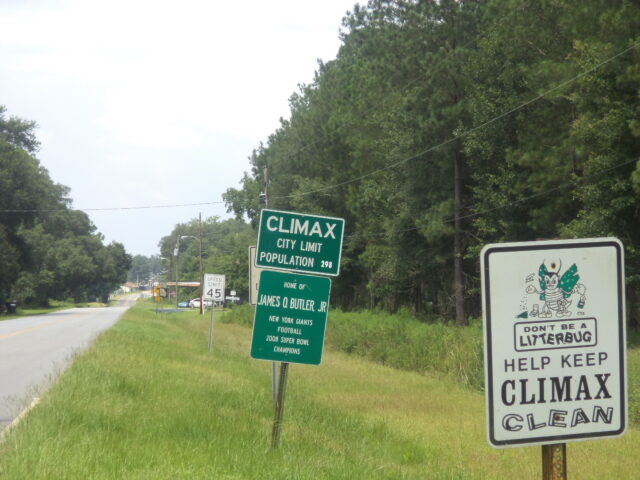 Climax is a town in Decatur County, Georgia. With a population of 280, it was incorporated in 1905 as the "Town of Climax." The town's name is in reference to it being located at the highest point of the railroad between Savannah, Georgia, and the Chattahoochee River.
Now you're probably thinking Climax is such a great name that you're surprised it hasn't been used in more places. Well, you're not alone in that thought! There are Climaxes in Michigan, Minnesota, New York, North Carolina, and Pennsylvania.
Intercourse, Pennsylvania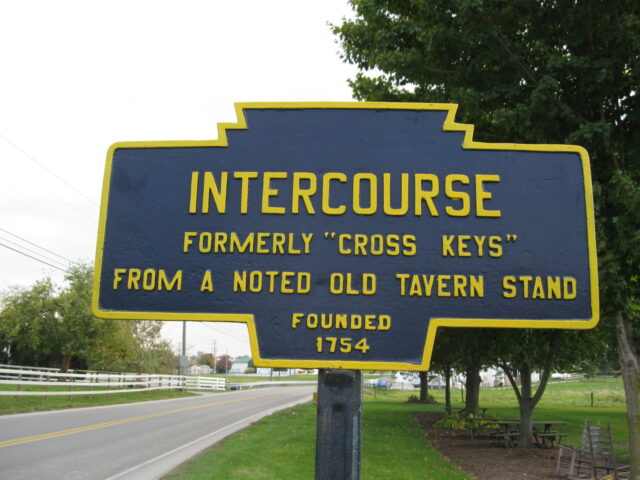 Founded in 1754, the community was originally named Cross Keys after a local tavern. The name was changed to Intercourse in 1814. There are a few theories about how it got its name. One is that the village is located where the Old King's highway running between Philadelphia and Pittsburgh intersects with the road from Wilmington to Erie. Another claim is that the entrance to the local race course was called the "Entercourse," which later evolved into Intercourse.
No matter the origins of the name, Intercourse is popular among tourists. This is partially because of the local Amish community, but our money is that it's more about the suggestive name, which the village website calls "The perfect conversation starter!"
No Name, Colorado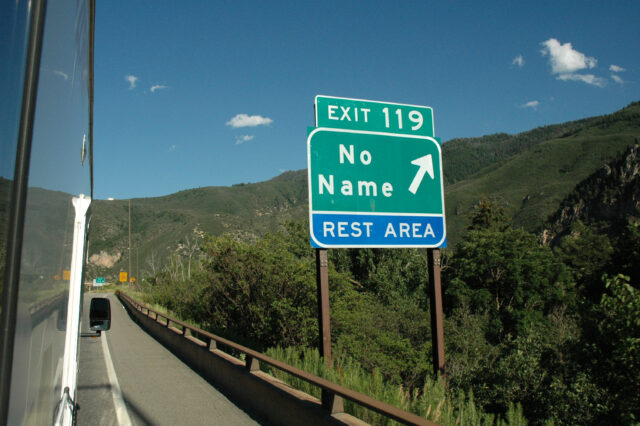 No Name is a census-designated place in Garfield County, Colorado. The population of No Name was 117 in the 2020 United States Census. Several stories have been told about how the name came about. One suggests that it was named after No Name Creek and No Name Canyon. Both of these, in turn, were named for one of John Wesley Powell's boats from his 1869 expedition along the Colorado River.
Another story, which is the most widely accepted, is that on government forms, people living in the area put No Name in place of a village or town name since they didn't have one. The state government decided to take them at their word and made it official.
Placentia, California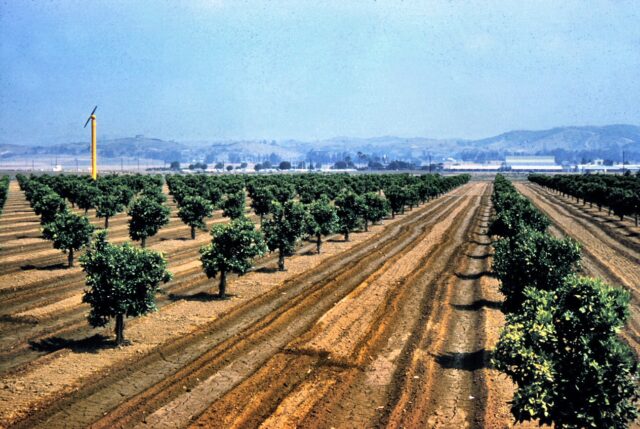 Yes, we all had the same reaction when we read the name of this city in northern Orange County, California. It looks a lot like the word "placenta," which would be an odd name for a place.
The city's name actually has a simple explanation. Placentia is Latin for pleasant. The city's motto, "A pleasant place to live," makes a lot more sense now.
Rough and Ready, California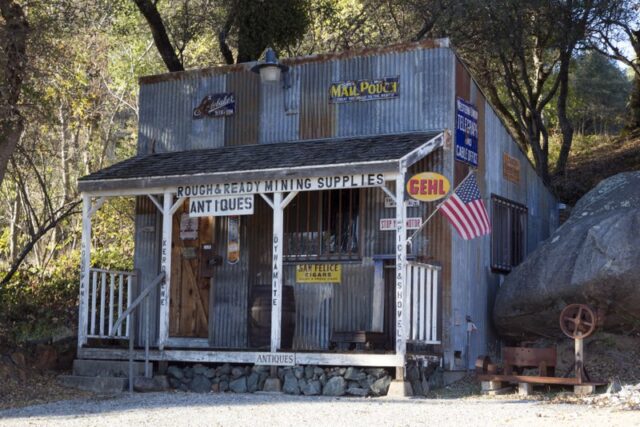 Little Town of Rough and Ready, as it's officially known, is a census-designated place in Nevada County, California. The first settlement was established in 1849 by a mining company known as the Rough and Ready Company. The leader of the company, Captain A.A. Townsend, gave it this name after President Zachary Taylor, nicknamed "Old Rough and Ready," whom he had served with during the 1832 Black Hawk War.
For less than three months in 1850, residents left the Union, as The Republic of Rough and Ready, in an attempt to avoid mining taxes. This event is commemorated with an annual celebration that's both an extension of local pride and a way to promote tourism. Rough and Ready has a total population of 963 as of 2010.
Satan's Kingdom, Massachusetts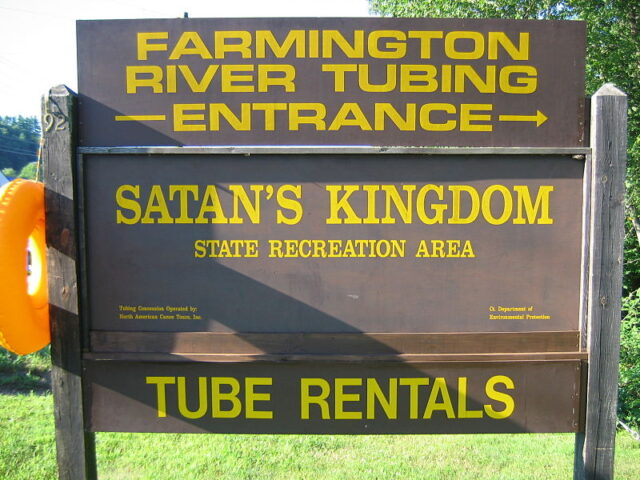 Satan's Kingdom is an unincorporated village within the town of Northfield in Franklin County, Massachusetts. The village, which is home to about 3,000, is also the location of a wildlife management area that state officials claim to be a devilishly good hiking area.
The unofficial name of the village is said to have come about after a sermon at a local church. One of the parishioners left the church and saw that a forest fire was raging on the other side of the Connecticut River. He then observed that "Satan's Kingdom was burning." Apparently, no disrespect was meant toward those who called that side of the river home, but then again, Satan's Kingdom is hardly affectionate.
Truth or Consequences, New Mexico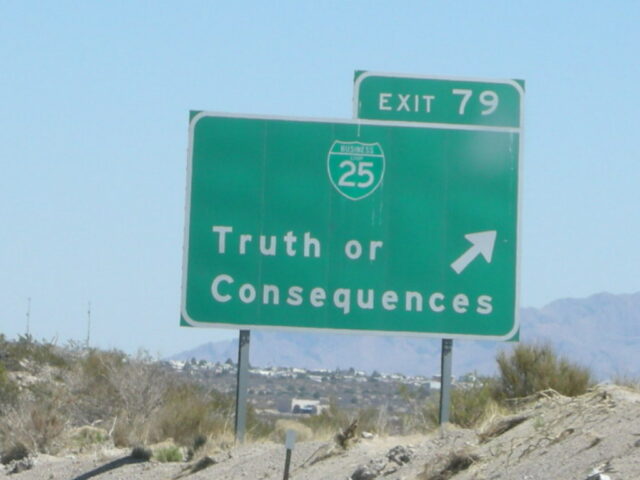 Truth or Consequences is a city in New Mexico. Originally known as Hot Springs, it was renamed after the NBC quiz show Truth or Consequences. In March 1950, Ralph Edwards, the host of the quiz show, announced that the 10th anniversary would be aired from the first city to rename itself after the show. Hot Springs officially became Truth or Consequences on March 31, 1950, and the following day, Edwards broadcast the anniversary show.
When compared to other quiz shows, like The Price is Right or The $100,000 Pyramid, Truth or Consequences isn't a bad name at all.
Whynot, North Carolina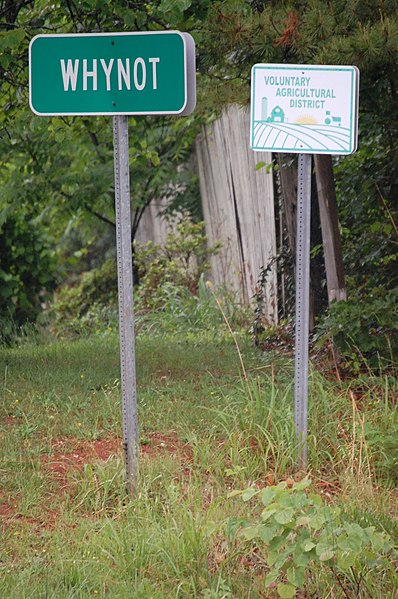 Now, we're not saying that this town isn't fun. However, the name makes it feel like more of a necessity to stop there and not a place you actually want to stop. Whynot is an unincorporated community in Randolph County, North Carolina. The original name for the town was Why Not, which was later changed to one single word.
The origins of this name came about when in the middle of the debate among residents to decide upon a name, one man shouted, "Why not name the town Why Not and let's go home?" No one knows if this story is completely accurate but it's pretty entertaining.
Zzyzx, California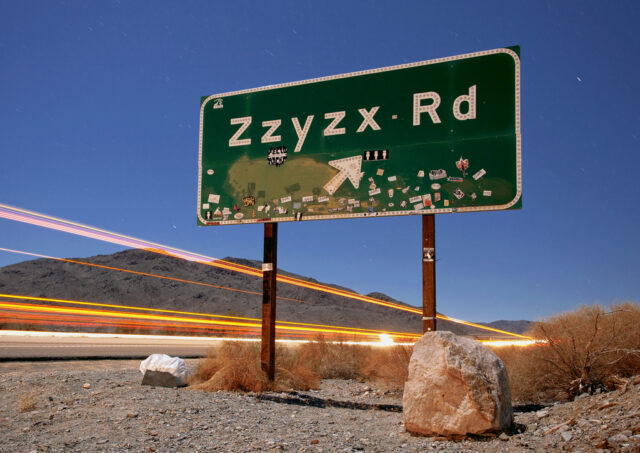 No, you didn't read that wrong. Zzyzx is located in San Bernardino County, California. The unincorporated community was originally called Soda Springs but was given the name Zzyzx by Curtis Howe Springer in 1944. Springer claimed that it was the last word in the English language and established a mineral spring and health spa on the 12,000 acres of federal land that he had filed for mining claims.
More from us: Japan Has Millions of Abandoned Houses – You Can Buy One for $25,000!
In 1974, Zzyzx was taken back from Springer by the government and has been cooperatively taken care of by the Bureau of Land Management and California State University. And if you're wondering how Zzyzx is pronounced, so are we.