Thank you to Dave Bentley of The Dying Light for supplying images for this article.
Located some seven miles west of Kittanning, Armstrong County, Pennsylvania sits the ghost town of Yellow Dog Village. Erected during the state's mining boom in the late 19th and early 20th centuries, the town was home to a modest population that lived in the area until contaminated water forced it to be abandoned.
Establishment of Yellow Dog Village
The limestone mines around Armstrong County were opened in the 1890s. Pittsburgh Limestone Company owned a 150-mile stretch of mines outside of Worthington, along the banks of Buffalo Creek.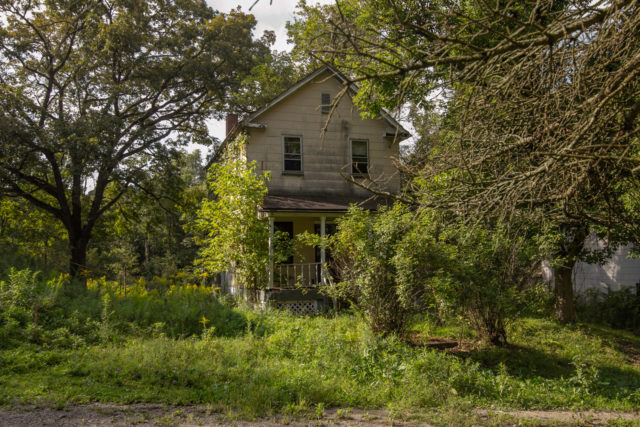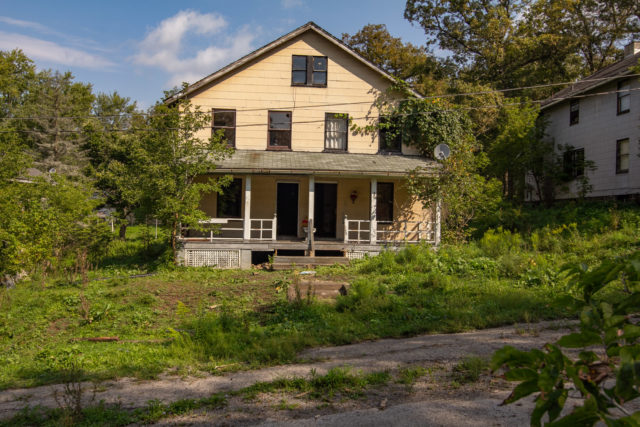 While the company was able to secure enough miners, many complained about how difficult it was to get to work, as there was little in the way of infrastructure. Wanting to keep their miners and improve productivity, the company's managers agreed to raise wages and build a community near the mines.
There was, however, one condition: they couldn't form a union. This, in turn, led to the name "Yellow Dog Village."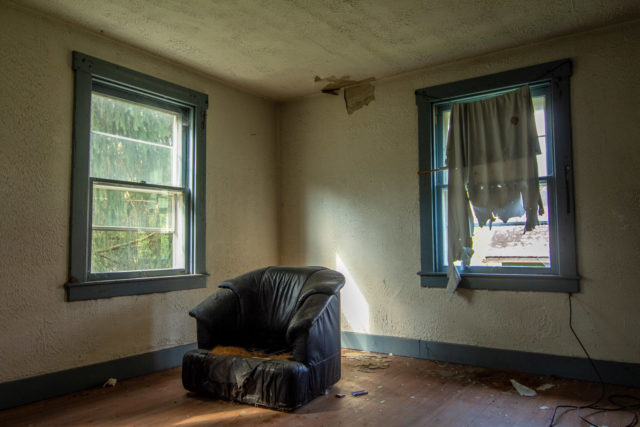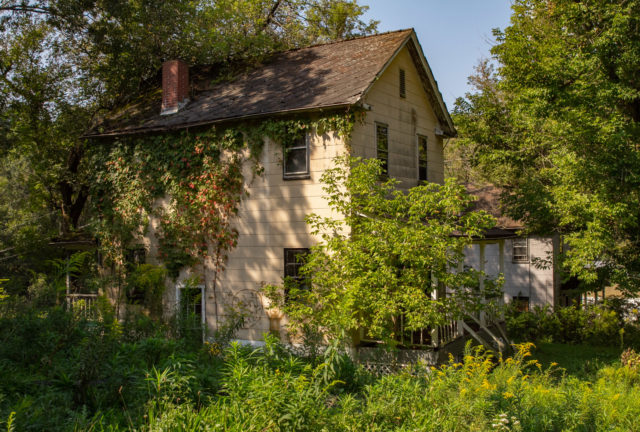 The homes making up Yellow Dog Village were built in the 1910s and '20s. The vast majority were constructed atop the hill overlooking Buffalo Creek, and were located near the manager's residence. To ensure the limestone mined from the area could reach those in the steel and construction industries, a railway system was also developed in the area.
A booming mining town becomes abandoned
While Yellow Dog Village was a bustling mining town during the 1920s, the industry that fueled its success came to an abrupt halt during the Great Depression. The mines closed down for long periods of time, and were eventually leased to the Moonlight Mushroom Company. This began what would become a long list of ownership changes over the subsequent decades.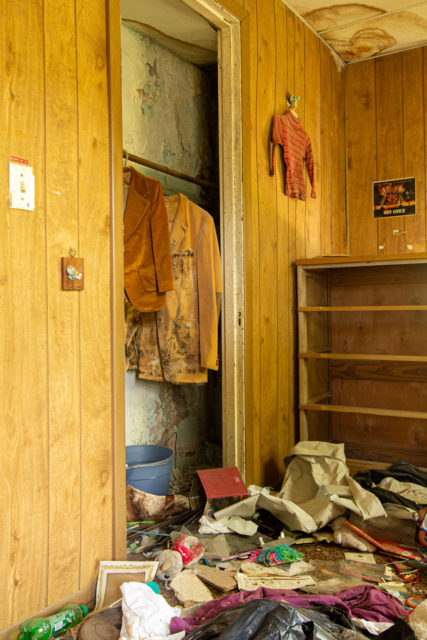 When the town was originally built, its residents collected water from the four area springs. They used dry sinks, and would do their laundry with washboards. When water usage increased in the 1970s, there was a need for a more modern way of providing access, leading to the collection of groundwater – and sewage issues.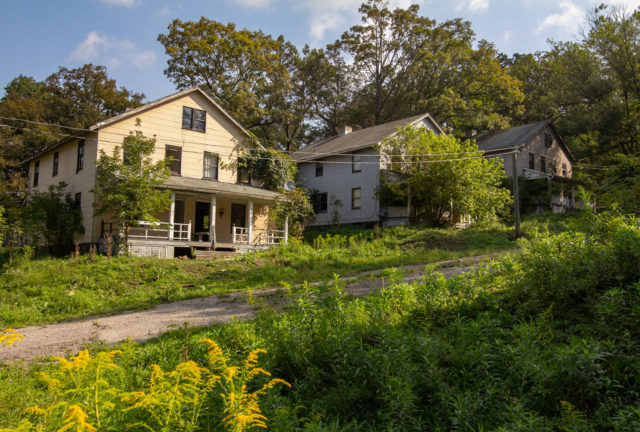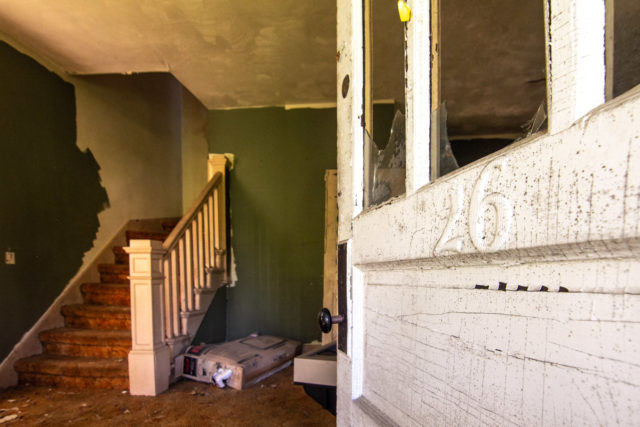 In 2009, residents began to get sick, leading to the testing of water samples. eColi bacteria was found. When Yellow Dog Village's then-owner, KH Real Estate, failed to come up with a solution, residents were forced to leave. Some took their possessions, while others left everything behind, including furniture and family photo albums.
By 2010, Yellow Dog Village was a ghost town. Water was officially shut off and the houses were left to the elements and vandals, who stripped them of anything of value.
Yellow Dog Village's future is uncertain
In 2014, Joe Meyer purchased Yellow Dog Village for $220,0000. His aim was to restore the ghost town to its former glory and provide an opportunity for visitors to experience what life was like in the 1920s. This included living in one of the many homes for a week and learning how to live off the land and perform jobs that were typical of the time period.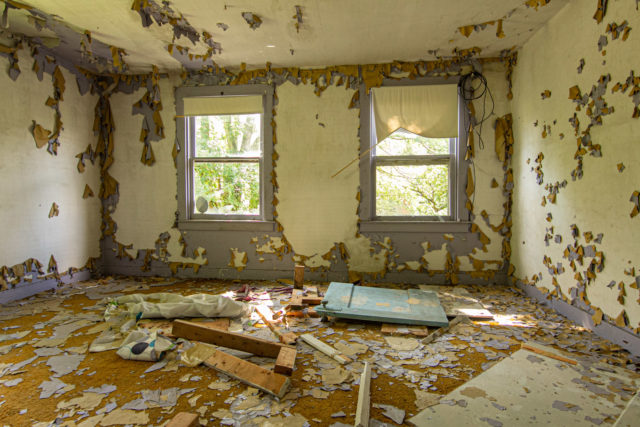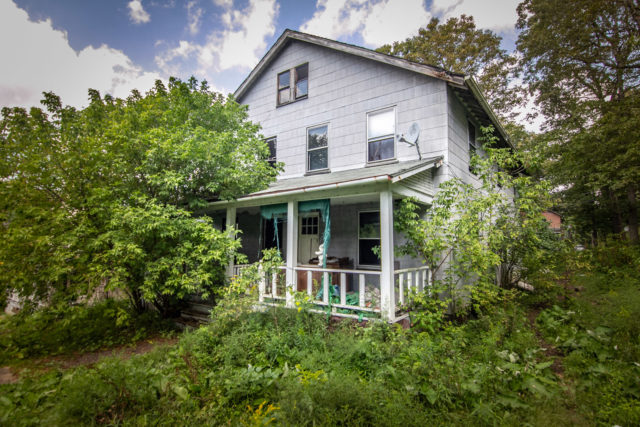 There are currently between 19 and 26 buildings remaining in Yellow Dog Village, including single-family and duplex homes, a boarding house, and a large manager's residence. Some are in better condition than others, with those in the worst state of deterioration featuring shattered windows, damaged flooring, peeling paint, deteriorating and leaking roofs, kicked-in doors, and missing plumbing.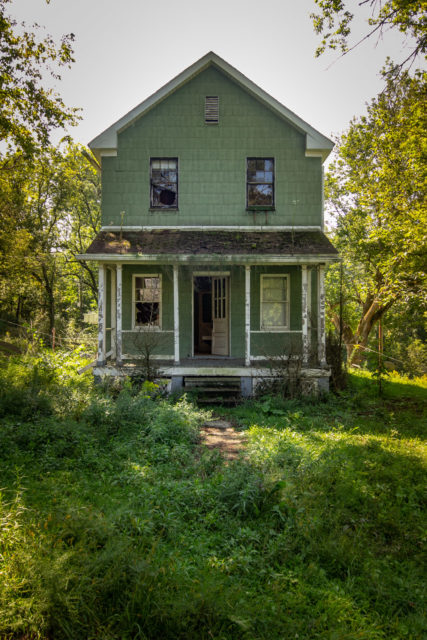 More from us: This Neighborhood of Castles in Turkey Has Turned Into a Fairytale Ghost Town
As of late 2021, it's currently unknown if Meyer still retains ownership of the property, as Uncovering PA reported that the town was on the market. Word of the potential sale comes after Meyer shared he was facing tax liens and had been unable to secure the funding needed to perform necessary repairs and renovations.
Given the uncertainty surrounding Yellow Dog Village, it's best to contact whoever is stationed at the site before visiting, as it's still considered private property.