The Pennsylvania Turnpike was an east-west toll highway that ran for 360 miles across Pennsylvania. To offer improved road transport, the Turnpike made use of seven tunnels that had been built for the South Pennsylvania Railroad. At one point, the Turnpike was considered America's first "superhighway."
Today, there is something known as the Abandoned Pennsylvania Turnpike, which constitutes a 13-mile stretch that was bypassed in 1968. Its abandoned nature is so eerie that scenes from the post-apocalyptic film The Road were filmed here. One section of this abandoned road includes Rays Hill Tunnel.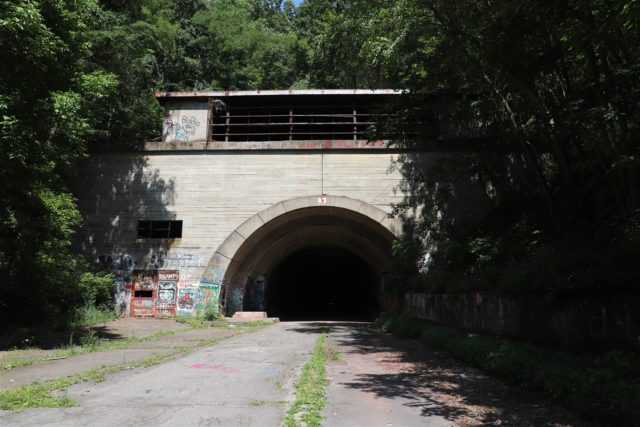 Connecting Bedford and Fulton Counties, Rays Hill Tunnel is the shortest of the seven original tunnels that were built by 1940 and measures only 3,532 feet in length. It is located near Interstate 70, east of Breezewood, Pennsylvania, and crosses the Bedford and Fulton Counties boundary line.
Stainless steel letters spelling out the tunnel's name were installed on a signboard on the east side, but they are no longer there. In addition, the sign from inside the tunnel that indicated the location of the county line has been purchased by a private individual.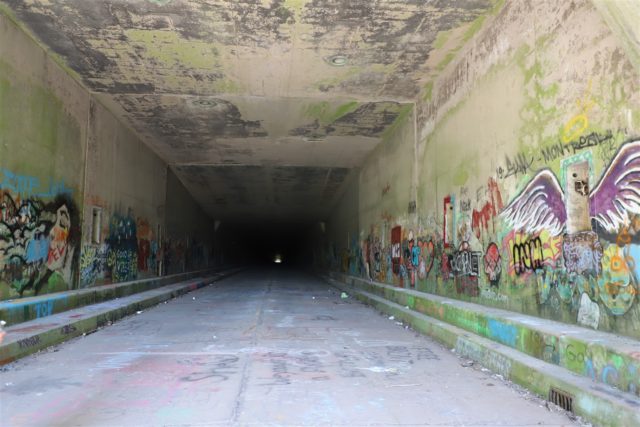 Due to the fact that Rays Hill Tunnel was small, exhaust and ventilation fans were installed only at the western end, something unique among the tunnels of the Turnkpike.
While incorporating these tunnels might have seemed sensible and cost-effective at the time, they actually resulted in substantial traffic jams. This was because traffic not only had to slow to pass through the tunnels but also the number of lanes halved so that traffic could pass through the tunnel in both directions.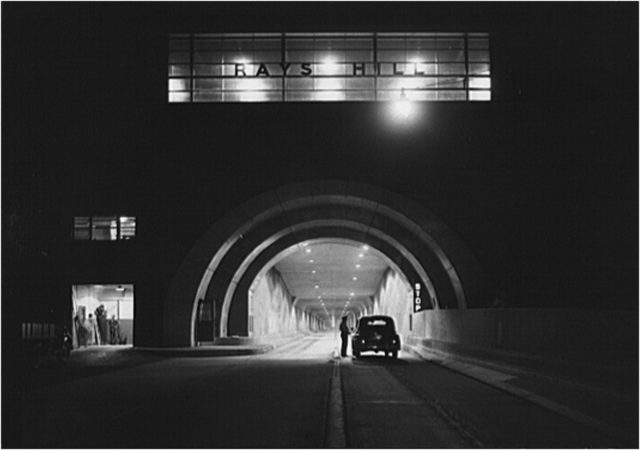 In the early 1960s, it was decided to conduct several studies focusing on the three tunnels that experienced the worst traffic congestion: Rays Hill, Laurel Hill, and Sidling Hill.
Twinning the tunnels (digging another, larger tunnel right next to the existing one) in a similar manner to the Allegheny Mountain Tunnel didn't seem the solution, so it was decided that bypass roads should be built.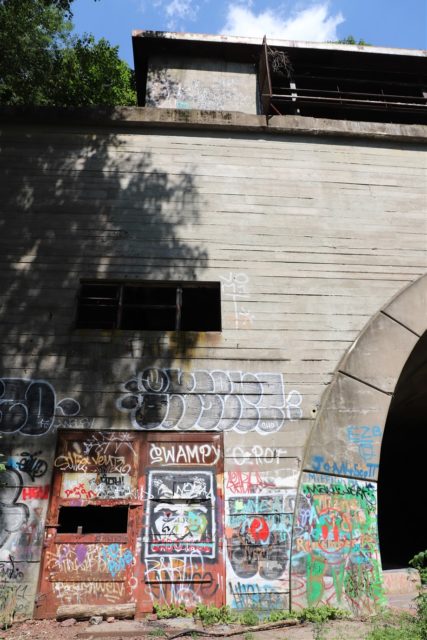 This massive construction project was allocated $100 million, and building works began on Lauren Hill in September 1962. Two years later, in October 1964, the Lauren Hill tunnel was closed when the bypass road was opened.
Work continued on the other bypass roads, and eventually, Rays Hill was officially closed in November 1968. Some sources suggest that lighting and security were maintained in the tunnel until 1973 when it was boarded up. Other sources say the tunnel was boarded up immediately upon closure.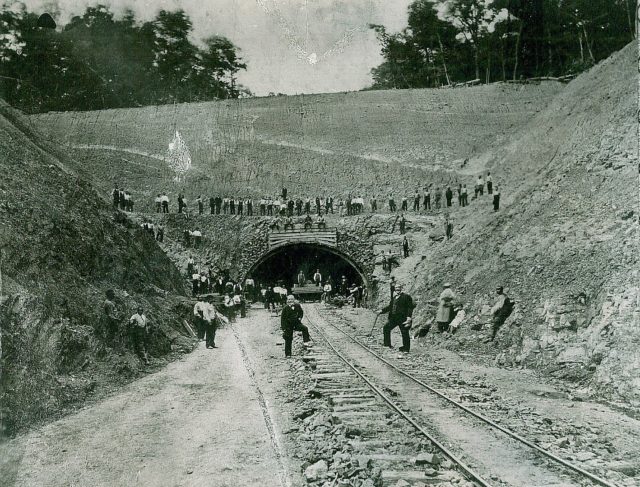 However, by 1988, it was open again so that the roadway could be used to test "rumble strips," and the tunnel was also used in experiments relating to emission levels of unleaded gasoline in the 1970s.
Today, Rays Hill Tunnel is open for exploration by curious residents and tourists alike. People could walk or bike through it, but not drive.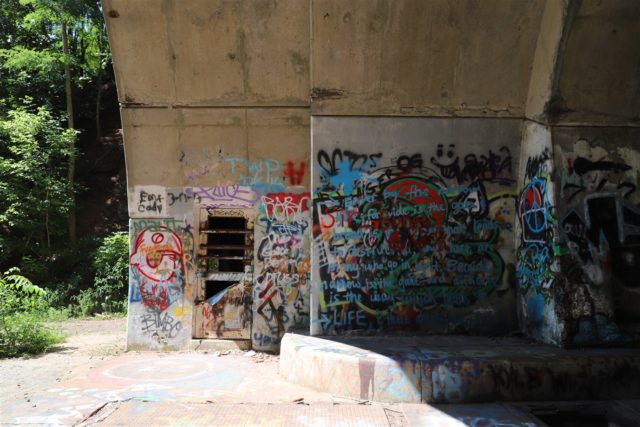 Because Rays Hill Tunnel is so short, standing at one entrance you can see a sliver of light in the distance that is the other opening. However, visitors warn that it is still very dark inside and flashlights should be used.
In 2001, the Highway Commission decided to transfer control of the Rays Hill and Sidling Hill tunnels to the South Alleghenies Conservancy. This non-profit organization then began work on a project to create a cycle path inside the tunnel as well as along the rest of the Abandoned Turnpike.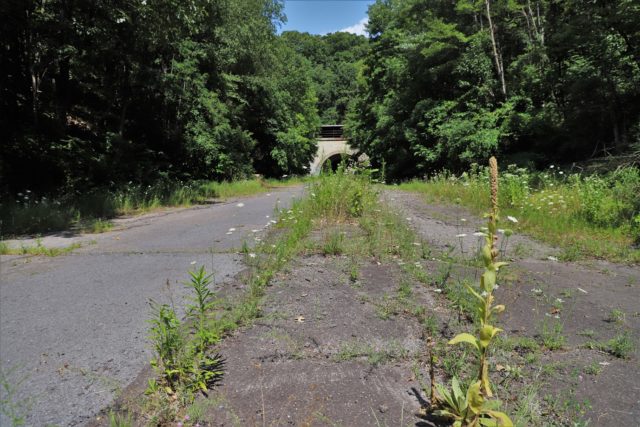 After studies in 2004 and 2005, a plan was drawn up for an 18-mile loop that would be called Pike2Bike, but unfortunately, very little progress has been made. The whole Turnpike remains in a neglected state, with small streams of water running through the tunnels, and trees and shrubs breaking through the concrete.
Another Article From Us: The Steam Train Graveyard: Used to be a secret location should war break out
Rays Hill Tunnel is currently unlit and has not undergone any repairs or improvements since its closure. However, it is believed to be safe and so is open to visitors who wish to walk or cycle here.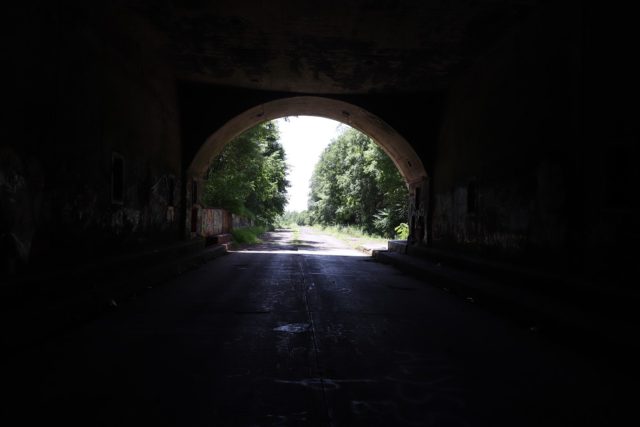 A big thank you to Dave for the images of Rays Hill Tunnel and the Turnpike which he shared with us. His beautiful amateur RDZ photography blog is all about traveling. As Dave says, it is about "anything from an outhouse along the ocean in Newfoundland to a comic book shop in San Francisco, and everything in between."
Visit this website to find more of his amazing works.