In 1907, the Reverend Charles Ryerson was commissioned to organize the construction of the Methodist church in Detroit, Michigan and then to lead that same church. This new place of worship would offer spaces for up to 750 people.
A new building was erected on the corner of Gratiot Avenue and East Grand Boulevard. This wasn't far from the historical area of ​​East Grand Boulevard. In June 1908, an opening ceremony was held and leaders of other Methodist churches from all over the city were in attendance.
Not long after that, the Reverend Ryerson had disagreements with the leadership about the direction his faith was taking. Accusations and arguments made it as far as the newspapers. In the end, he and 75 members of the congregation left the church, which continued under the guidance of the Reverend Samuel Jennings.
In March 1910, the church was officially dedicated and named the Aaron C. Fisher Methodist Episcopal Church. By 1913, it had 325 members and more than 600 people would attend Sunday services there.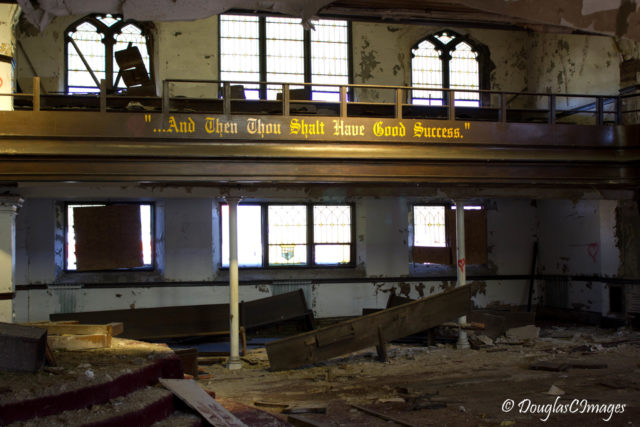 In 1920, the name of the church was changed to the East Grand Boulevard Methodist Church, a title by which it was known until its closure.
Between 1926 to 1936, a parish house was built next to the church to be used by the congregation. This new structure consisted of classrooms, a basketball court, and even an auditorium.
Despite this Methodist Church being considered one of the most famous in Detroit, it was dissolved in 1985. The Second Unity Full Gospel Baptist Church moved into the building until 2000 when this place of worship finally closed its doors.
A lack of attention and maintenance began to take its toll on the buildings. After the church closed down, its floors rotted in many places and the ceilings collapsed, exposing the interior to the elements.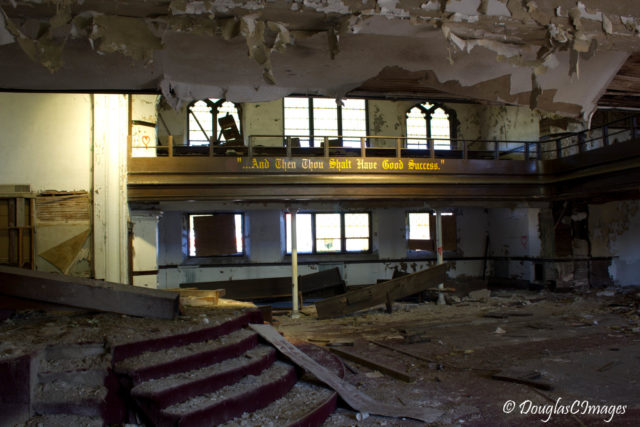 In early 2017, repairs were undertaken on this abandoned church. The roof was fitted with new boards. However, plans for construction were not raised anywhere, and it seemed that the building was only being put into a minimal, safe state so that it could be sold (as evidenced by a for sale by a sign that was placed outside).
In the church today, visitors can still find the balconies running around the edges with seats for some of the congregation (although they're in a precarious state now) and the unique ceiling has been preserved.
Despite its dilapidated state, the building is considered unique in Detroit due to its unusual architecture and style.
All the photographs were taken by Douglas Cook who has kindly allowed us to share them with our readers. A big thank you to him and you should definitely visit his Flickr account to discover more of his amazing work!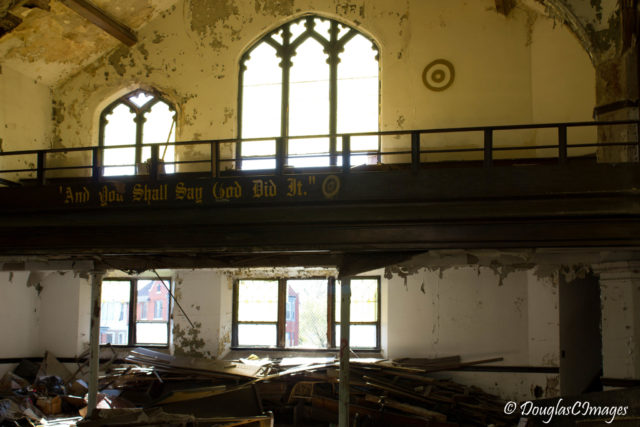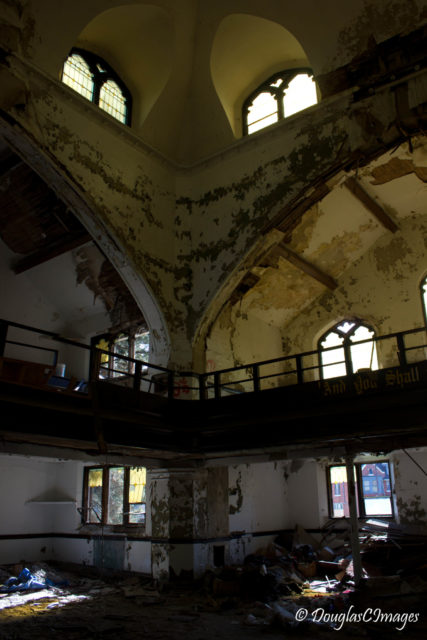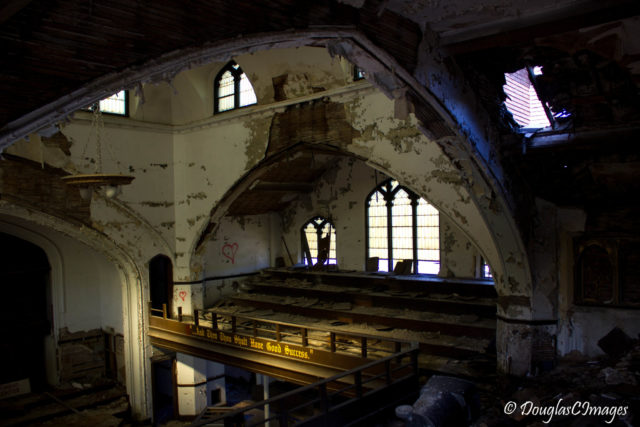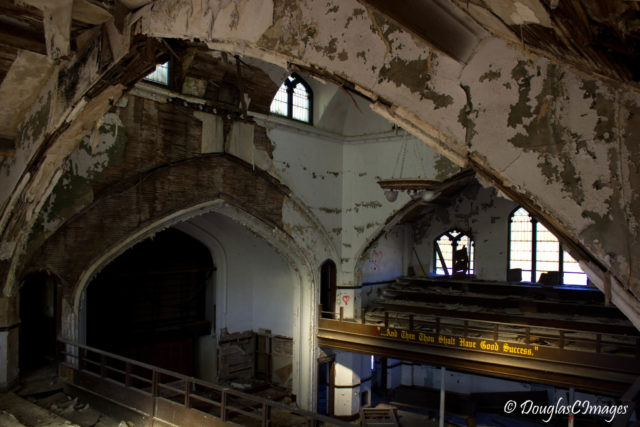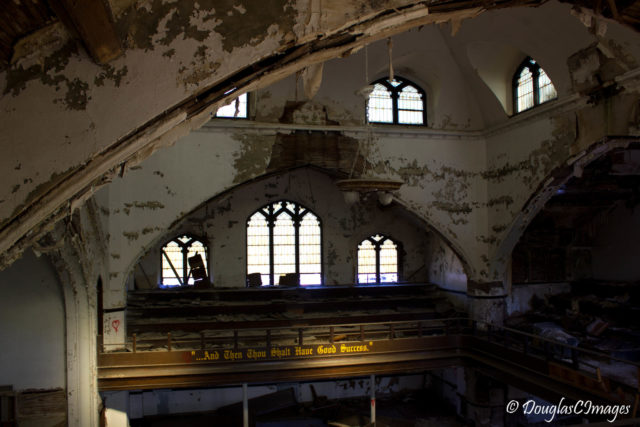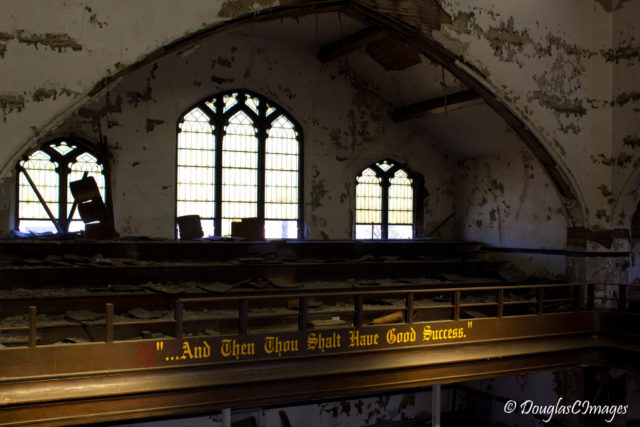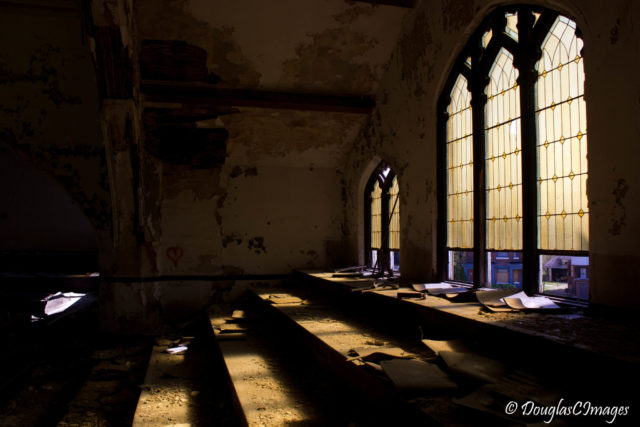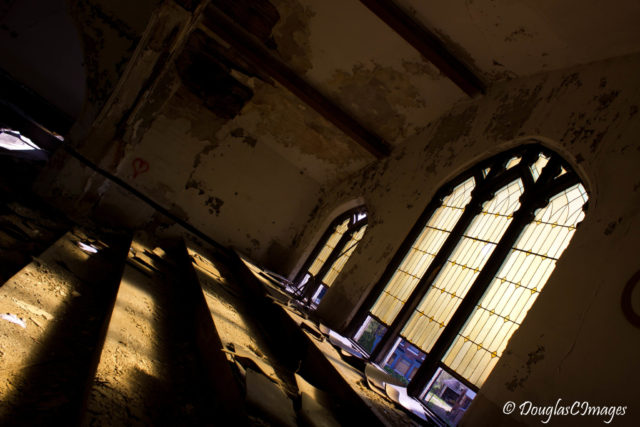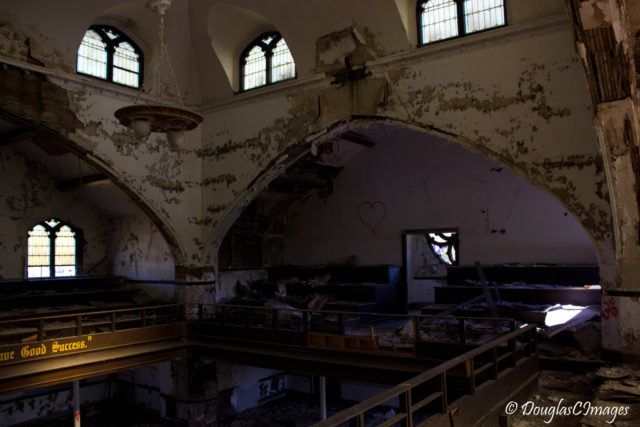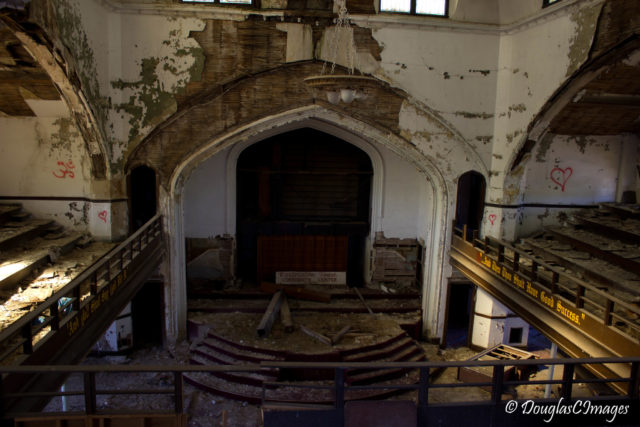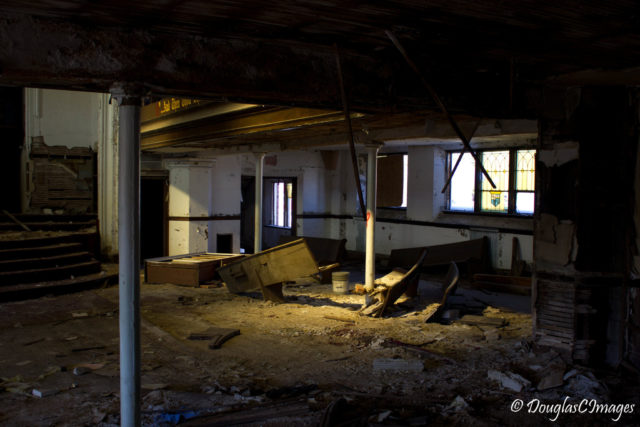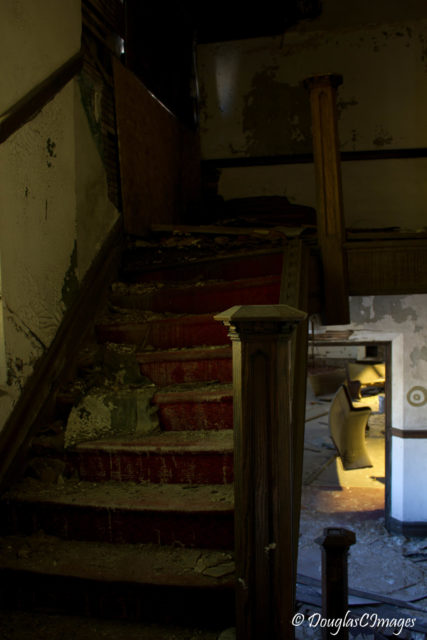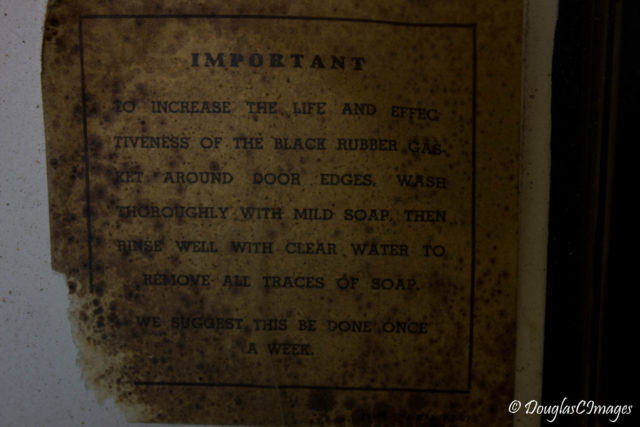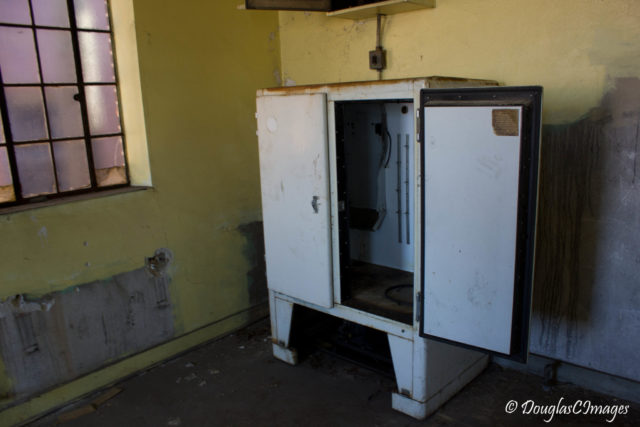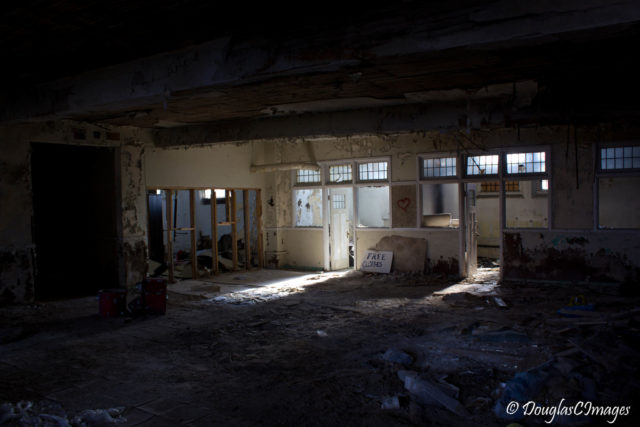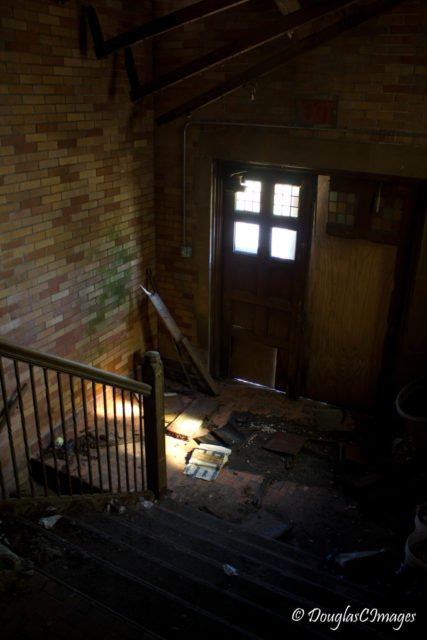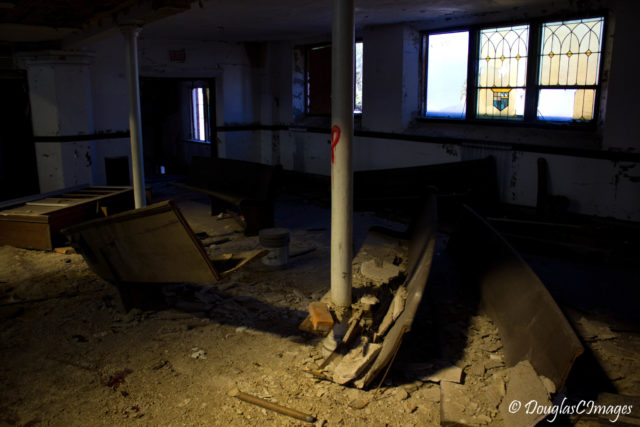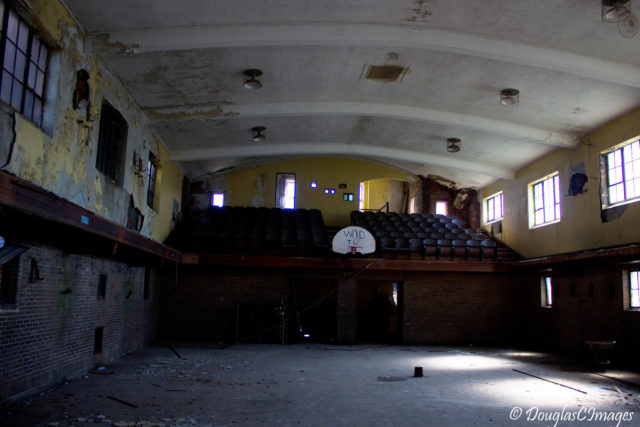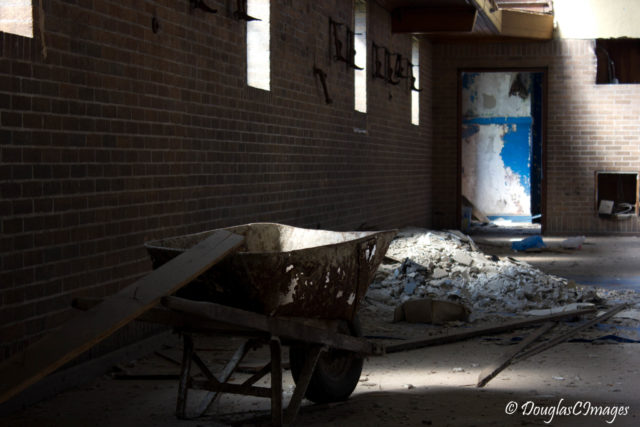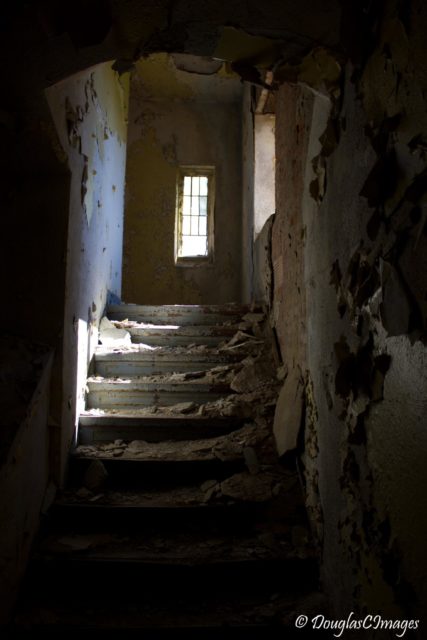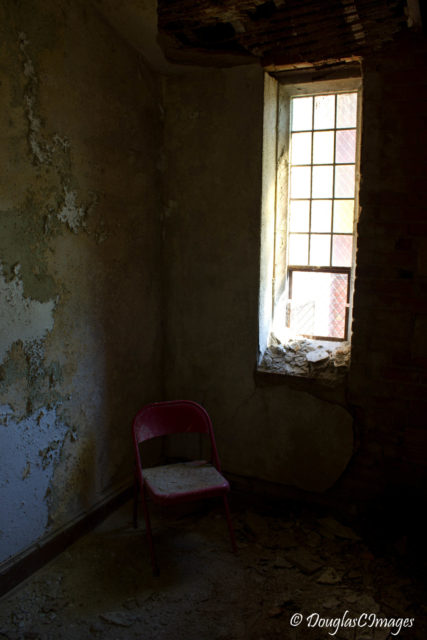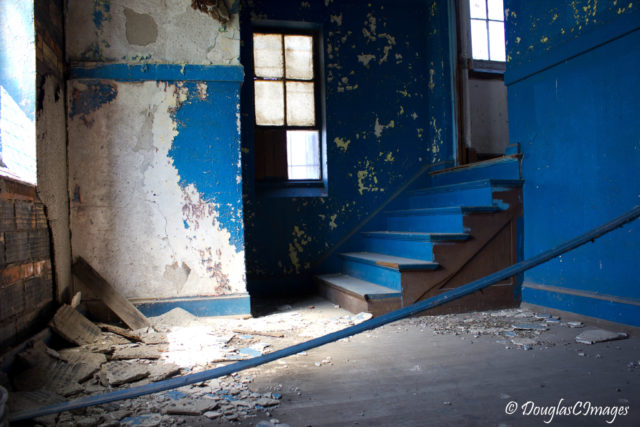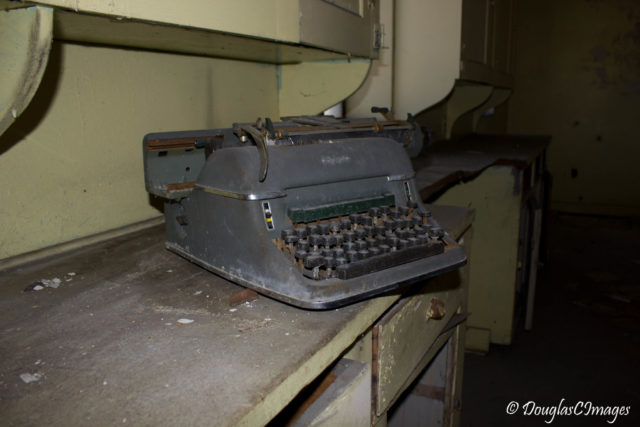 Another Article From Us: Abandoned Hotel Monte Palace in São Miguel