The Dry Tortugas are a group of islands located in the Gulf of Mexico at the end of the Florida Keys in US territory. The first Europeans to make the discovery of these islands sailed on a 1513 Spanish expedition led by Juan Ponce de León.
The Dry Tortugas consist of seven islands plus one that is submerged. They are small formations in the open sea and so are reshaped by the winds and waves over time.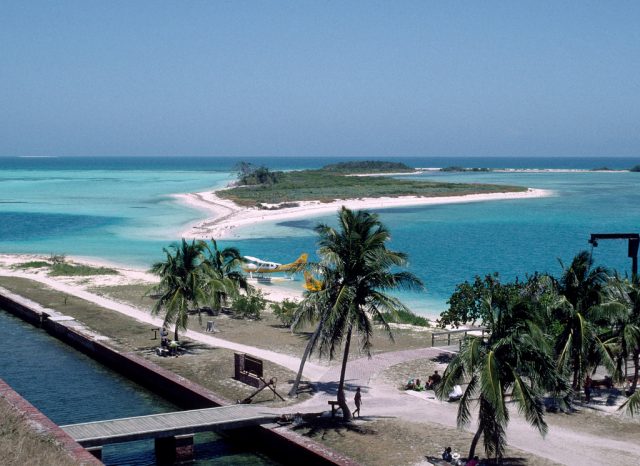 The three westernmost islands are the largest in the group and make up about 93 percent of the total land area of the Dry Tortugas islands. They are Loggerhead Key, Garden Key, and Bush Key.
The other seven percent consists of Long Key, Hospital Key, Middle Key, and East Key. Middle Key, for example, is so small that seasonal changes in weather, storms, and tidal cycles sometimes leave it completely submerged for weeks or even months.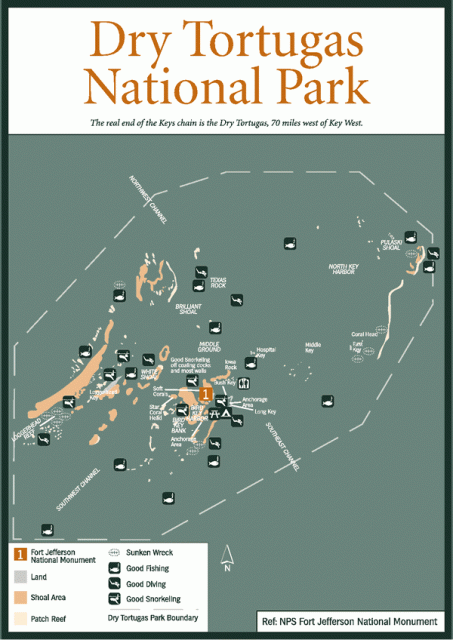 Loggerhead Key
This is the most elevated island of the Dry Tortugas group, as much as 3 meters above sea level. As the highest and the largest (250 by 1.200 meters) of the group, it was a logical choice for the placement of a lighthouse. In 1931, Dry Tortugas Lighthouse received an electric lamp and became the most powerful beacon in America with a force of three million candelas.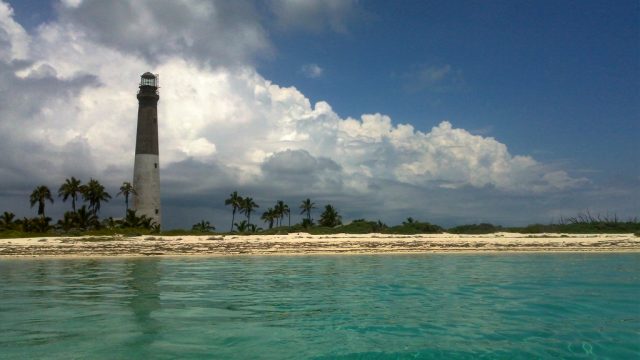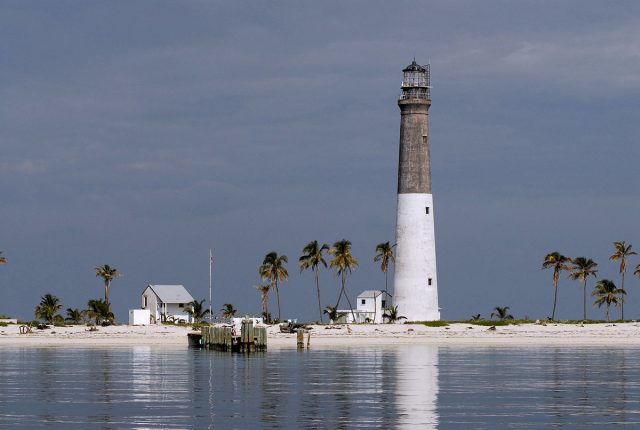 Garden Key
This island is referred to as the crown jewel of the Tortugas, and with good reason. The entirety of this island is covered by Fort Jefferson, the largest brick masonry structure in the Americas. This extraordinary piece of architecture is composed of over 16 million bricks, though it was never fully finished.
The island was much smaller before the construction of Fort Jefferson began in 1846, which eventually quintupled its size. The fort was designed by Joseph Totten and named after Thomas Jefferson, the third president of the United States.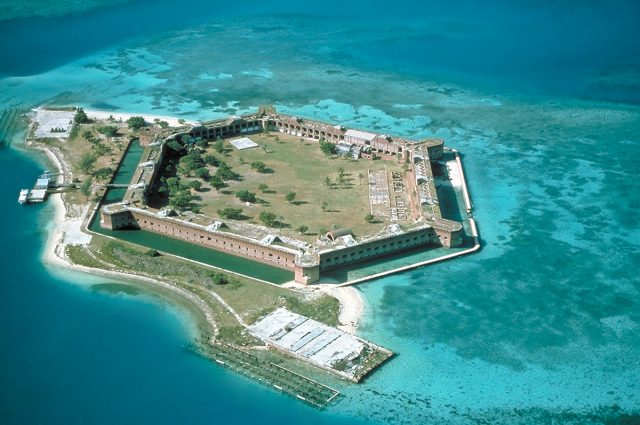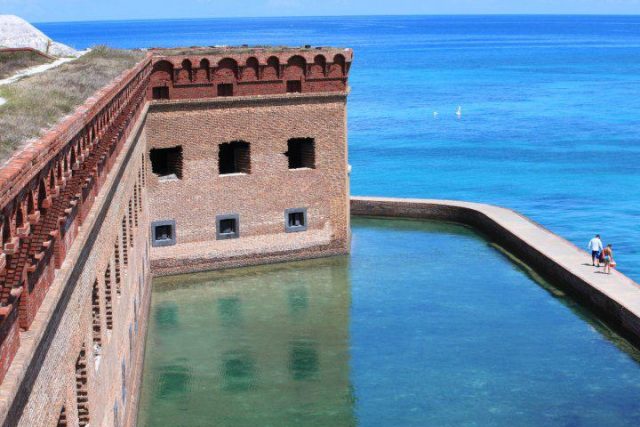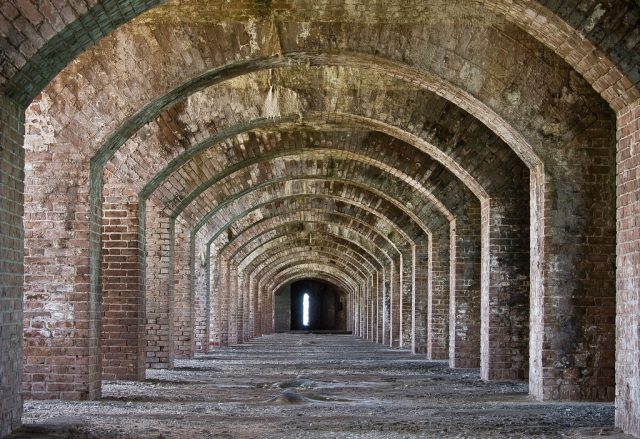 Bush Key
Located only meters from Garden Island, this island was formerly named Hog Island because of its hog farm, which provided vital supplies to Fort Jefferson. At times, depending on weather and tides, these two islands are connected by a sand bar.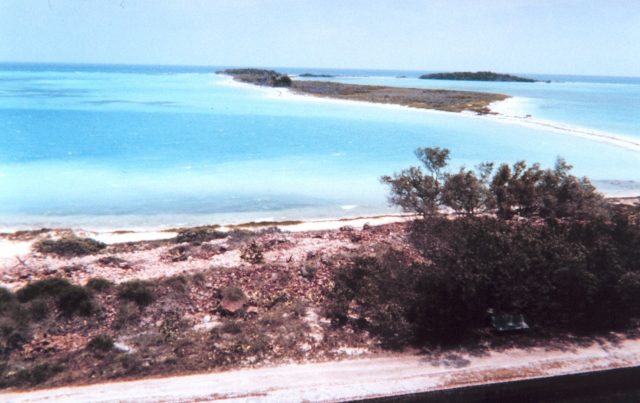 The remote Dry Tortugas are the least visited national park in the United States. They are 110 km away from the city of Key West, Florida, and fishing and diving are prohibited. Visiting with a private boat is difficult due to the distance involved, so most visitors travel by ferry, catamaran, or seaplane.