This article is about a sanatorium for people with tuberculosis that was so grand it has since been dubbed a "palace."
Prince Nikolai Nikolaevich Smetsky was a philanthropist and entrepreneur, who was born in 1852 in Moscow. He was part of a wealthy family of Kostroma nobles. The family owned an estate of 40,000 acres in the Kostroma province, Russia. Only 7,000 acres of land was used for the estate, the rest of it was forest.
Nikolai Smetsky gained a degree in law from Moscow University. However, a legal career did not appeal to him and instead he decided to set up a business processing and selling timber – a wise choice for a man whose family owned a forest.
In 1882, Smetskoy married Olga, the daughter of a famous archaeologist and museologist called Filimonov. Olga also had a philanthropic nature and founded the Moshkinsky Zemstvo School and the People's Library.
Meanwhile, Nikolai was engaged in the delivery of raw wood along the Volga River. Soon, he decided to build a sawmill on his estate.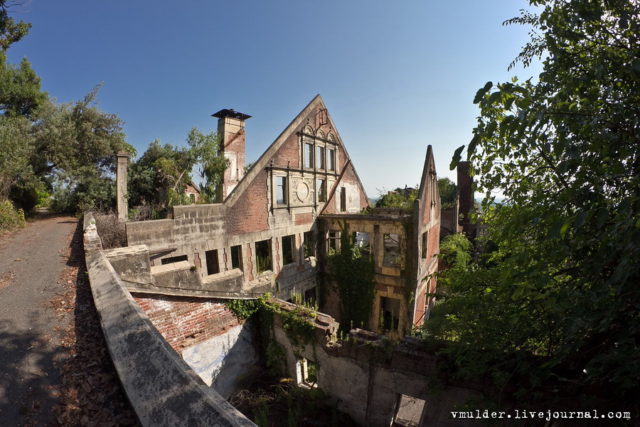 In 1889, Nikolai and his wife visited the city of Sukhum in Abkhazia. They fell in love with the place and decided to purchase land there. Initially, the family settled on the outskirts of the city, but by 1892 had acquired several plots of open land.
The vegetation growing there was immediately cut down, and in its place, various subtropical and coniferous plants were planted. Nikolai would travel around southern Europe and North Africa to collect new species. He employed as his main gardener, Mr. Tsekvava, a major specialist in crop production.
His collection was considered one of a kind in Europe in terms of the area it covered and the variety of plants on display. Nikolai was known to experts and the public alike as his collection was mentioned in popular magazines in French, English, and German.
At the end of the 19th century, Olga Smetsky fell ill with tuberculosis. This event prompted Nikolai to build several sanatoriums to treat patients with this disease.
His first choice of architect for his sanitorium project was Ivan Sergeyevich Kuznetsov.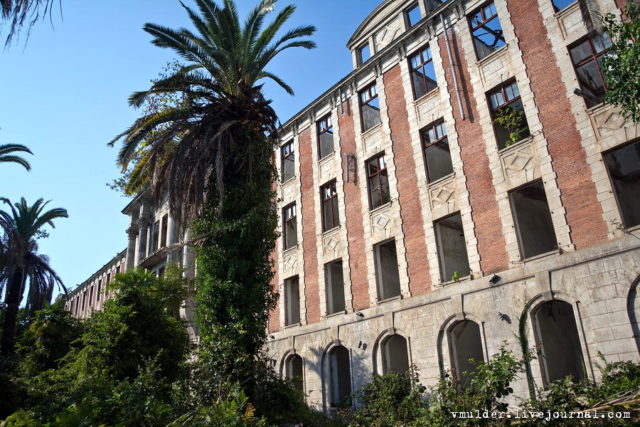 In the Gulripsh district of Abkhazia, Nikolai began to construct his first sanatorium, a three-story building called Gulripsh-1 that ultimately became known as the White Building.
It was positioned at an altitude of 120 meters above sea level (a good setting to treat tuberculosis) and offered accommodation for 150 patients.
Although construction only started in 1900, by November 1902 it was open to patients. The sanatorium was created for people who were not able to pay for the traditionally expensive treatments that were prescribed for tuberculosis. Nikolai provided all the necessary amenities and also created a coniferous park.
In 1905, he founded a second stone sanatorium in Agudzera, not too far from his first project. It consisted of two floors, 70 rooms, and offered the same amenities as the first one. Next to it was a coniferous park with palm trees.
The third and final sanatorium – the one on which this article focusses – was built in the autumn of 1913 and was named Gulripsh-2, or the Red Building.
With accommodation for 250 patients across four floors, it was the largest sanitorium in Abkhazia and has since been dubbed a "palace."
It had elevators between the floors, a post office, a dining room with a stage for performers, a hydropathic center, and an inhalation room.
Its windows faced south towards the sea and there were large verandas where patients could relax.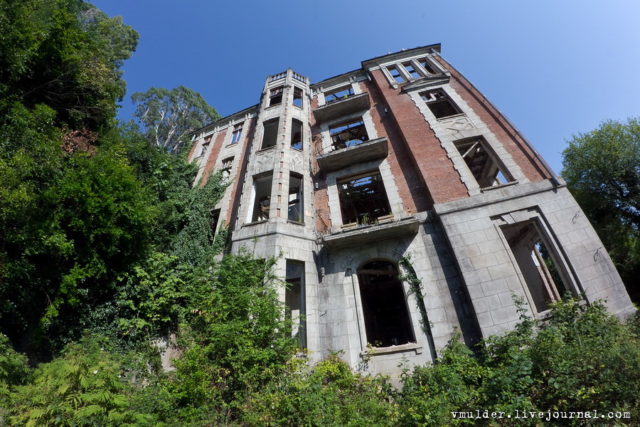 There is a legend that supposedly explains the grand scale of the Red Building sanitorium. Nikolai did not want to accept his wife's fate and tried to do everything to combat his wife's incurable disease.
At one point, a doctor told Nikolai that if she could sleep every night in a different room, it would help her recover. The doctor explained that the air in the new room would be free of the bacilli that cause the disease.
So, Nikolai built the Red Building in which there were 365 rooms, one for each night of the year for his wife.
Perhaps there is something in this legend because Olga actually recovered from a disease that was considered incurable at that time, and she lived to be 90 years old.
In 1914, Nikolai Smetskoy decided to transfer the Red Building to the Red Cross to provide treatment to soldiers and invalids of war.
One of the other sanatoriums was also going to be placed at the disposal of the Ministry of Education for the training teachers and students. Unfortunately, this gift never took place due to the start of the February Revolution in 1917.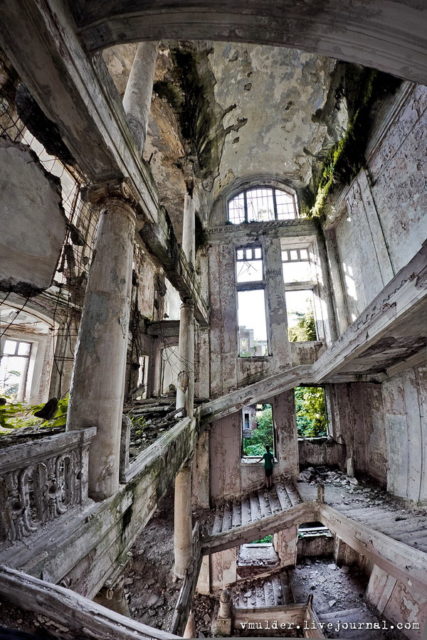 In 1921, the Soviet authorities came to Sukhum and all of Smetsky's sanatoriums were nationalized. The Red Building changed its name in honor of Lenin.
Nikolai Smetsky settled on the first floor of his former estate, where he lived the rest of his life with his Olga until he passed away in 1931.
Olga passed away in 1940. By that point, it was said that she was earning a living by selling pies on the beach, dressed immaculately with white gloves and a hat.

The archive in Sukhumi has evidence that Smetskoy spent 5 million rubles of his own money on building all three sanatoriums.
There is also evidence that he personally paid for the maintenance of sanatoriums because due to the expense of the treatments, there was sometimes not enough profit for the upkeep of the buildings.
In fact, Smetsky often charged patients only half the actual cost of their treatment, as he wanted individuals on a low income to be able to access treatments for this disease which, so far, had only been available to the wealthy.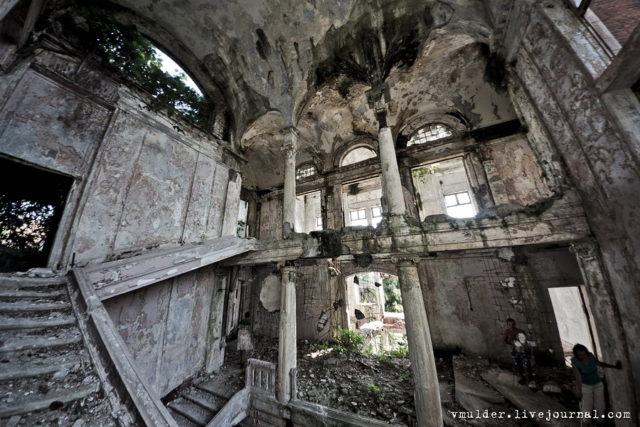 Nikolai Nikolaevich Smetsky is considered one of the greatest patrons of Sukhumi. He funded many local educational and medical facilities and also made a considerable contribution to the economy of Abkhazia.
The "palace" is still standing today but it was severely damaged in the Patriotic War of the people of Abkhazia and is now in ruins. The roof is missing and the floorboards inside are rotten, making it dangerous to explore. The once beautiful park is now overrun with weeds.
A huge thank you to Vladimir Mulder for making such amazing photographs of the interior and exterior of the abandoned palace and allowing us to share them with our readers!
Vladimir is a history researcher and photographer and based in Abkhazia. He has a LiveJournal account which he dedicates to different stories with amazing photographs. You should check his video at the end of the article about the abandoned palace of Prince Smetsky in Abkhazia.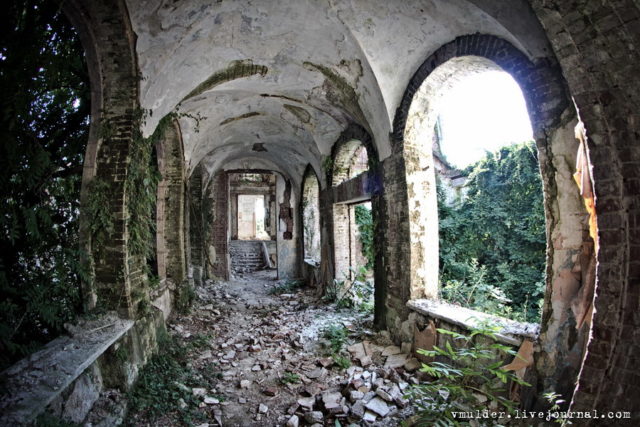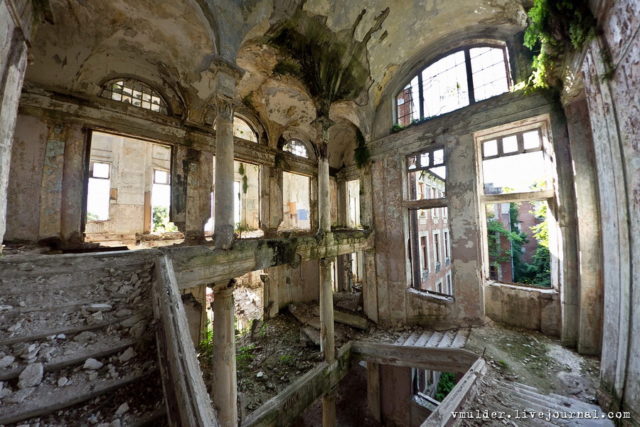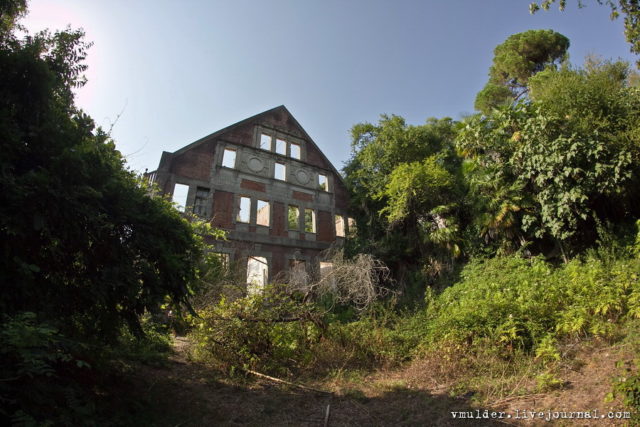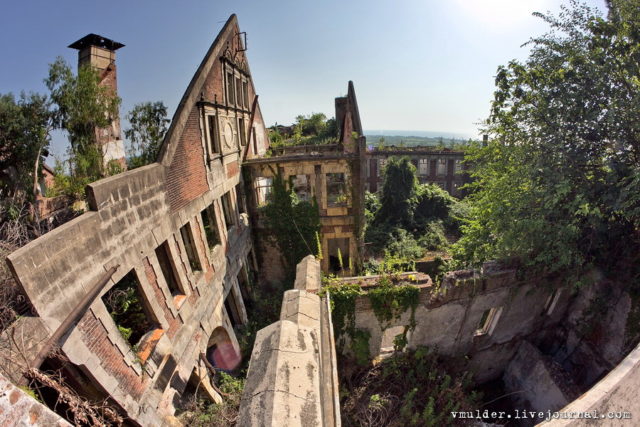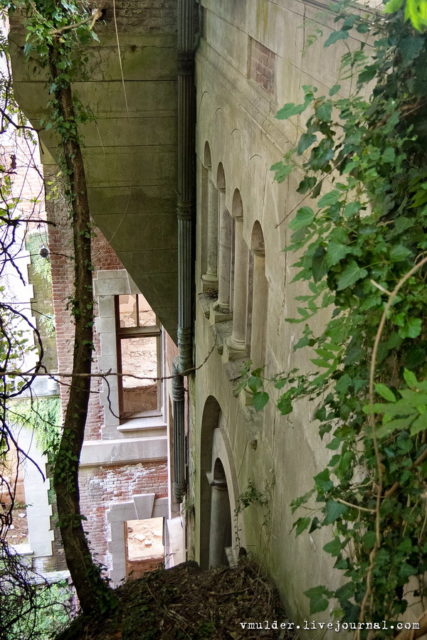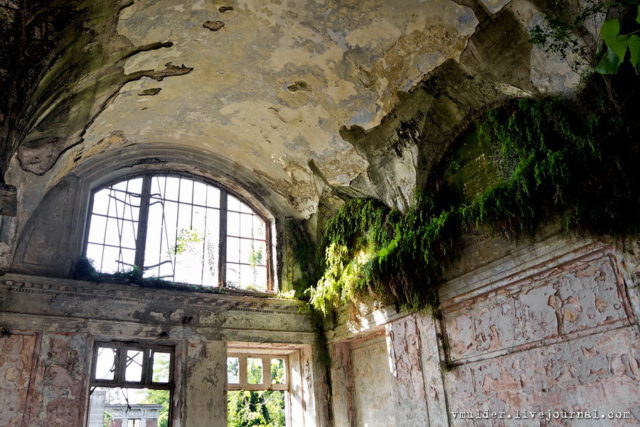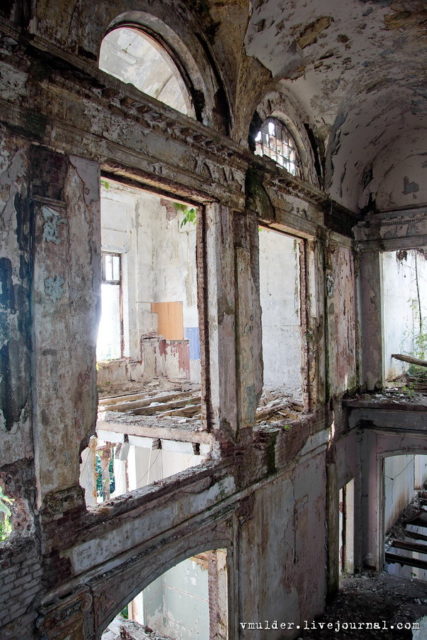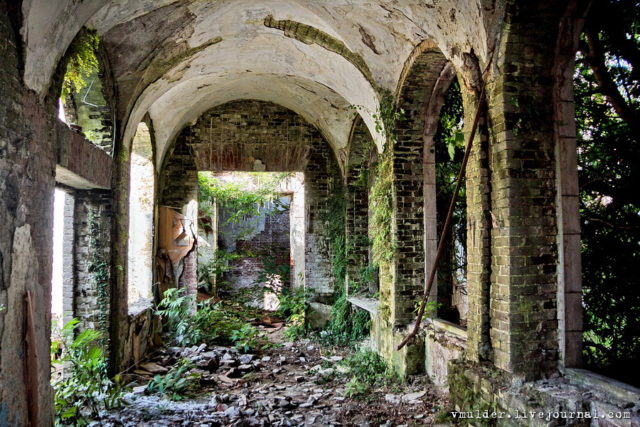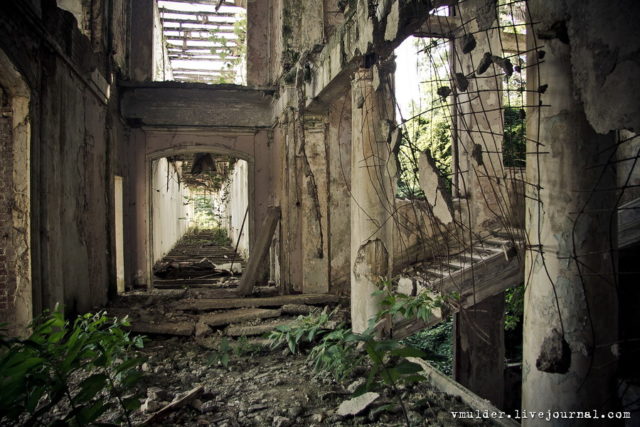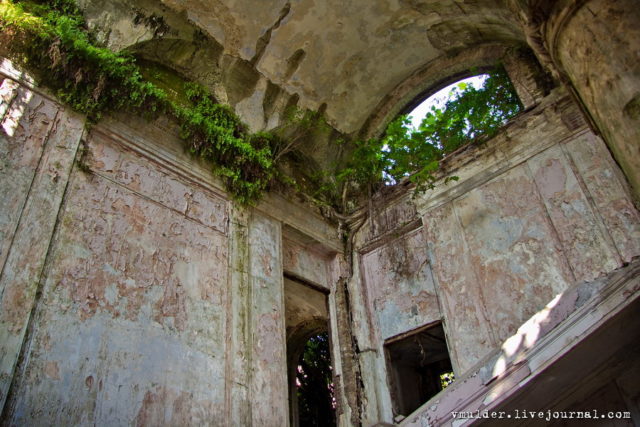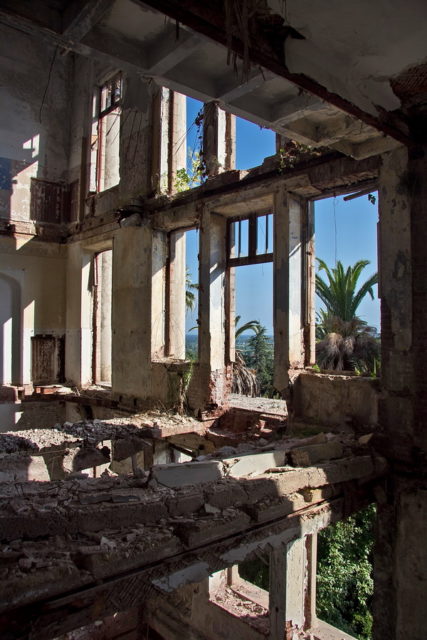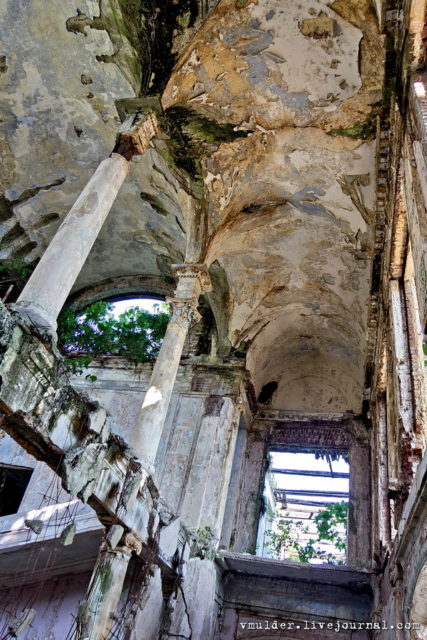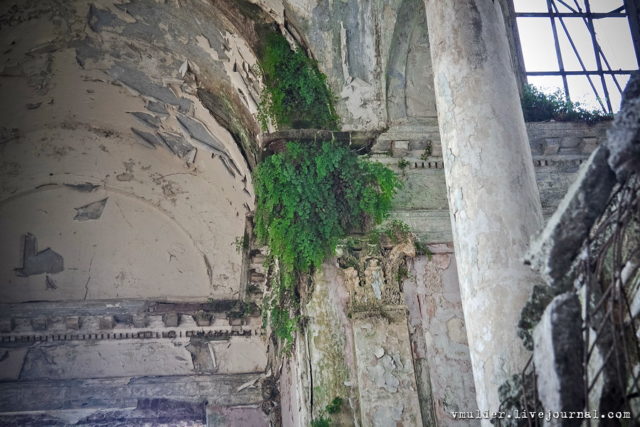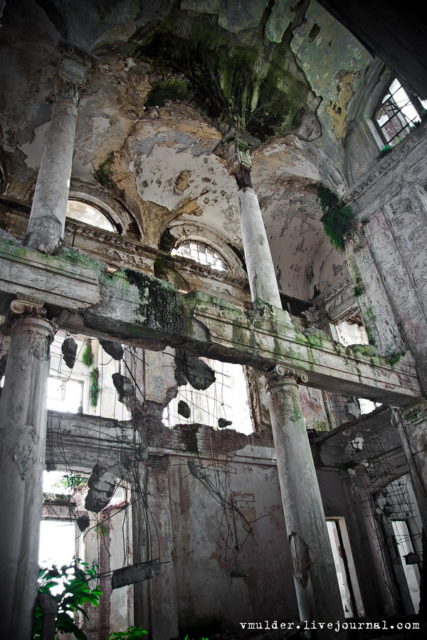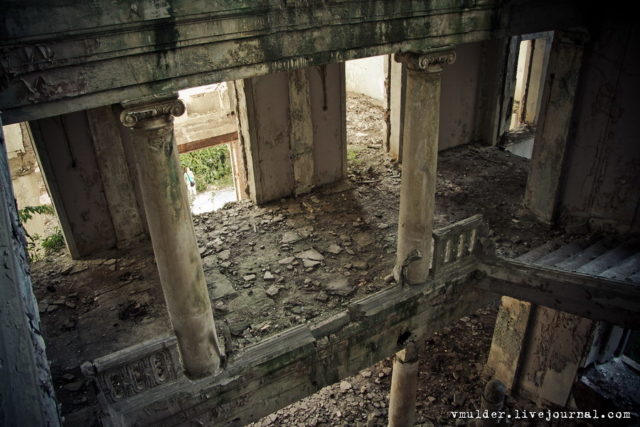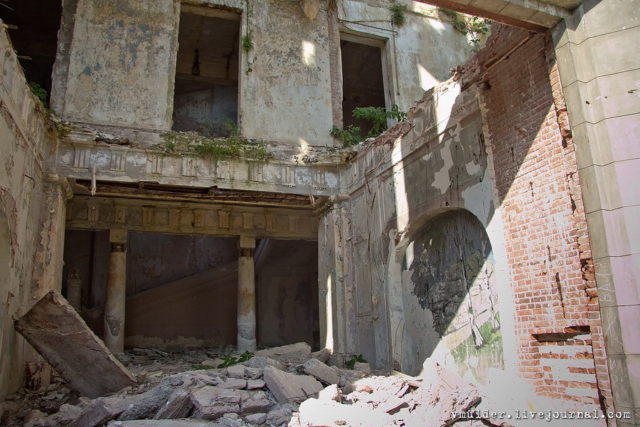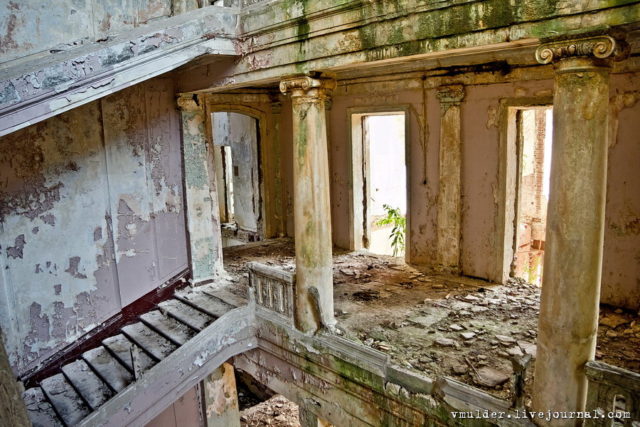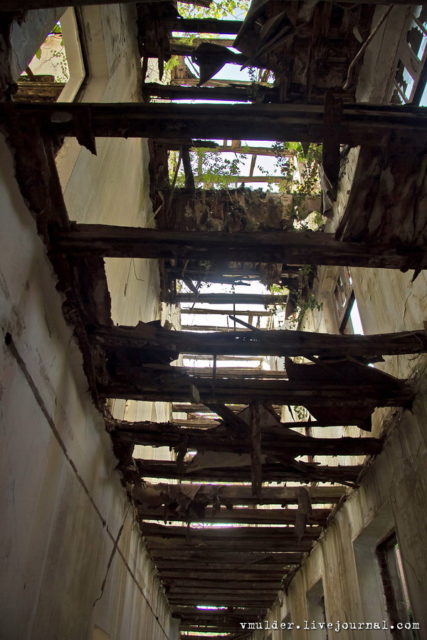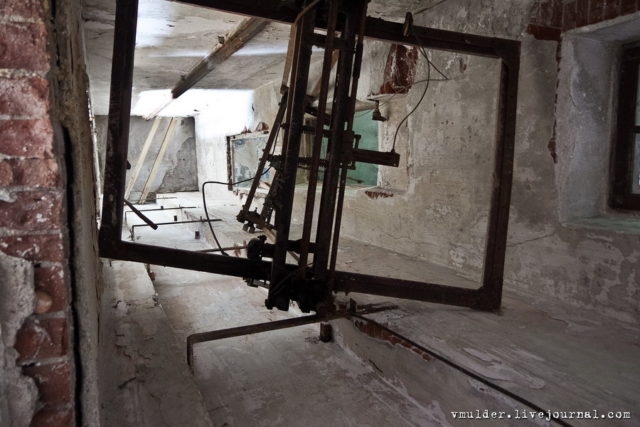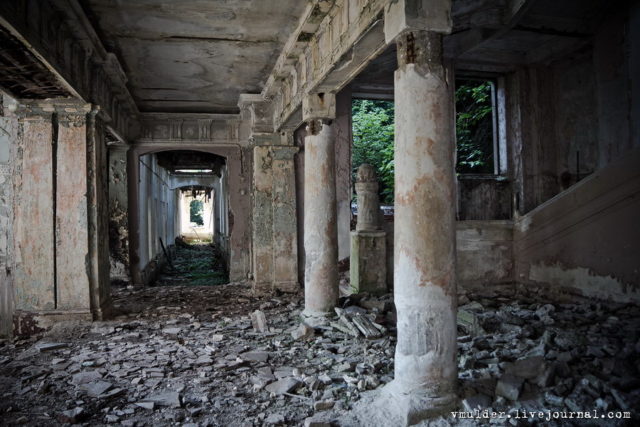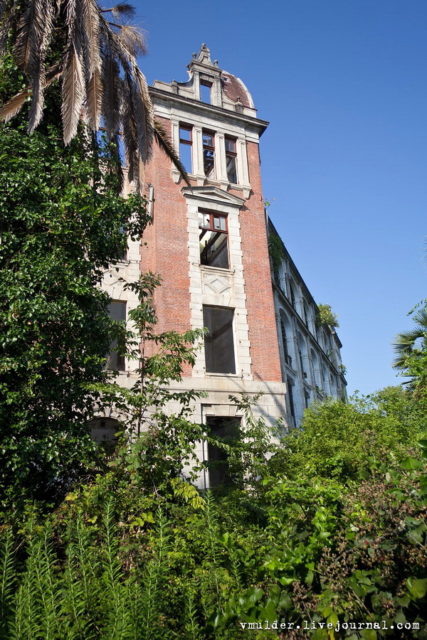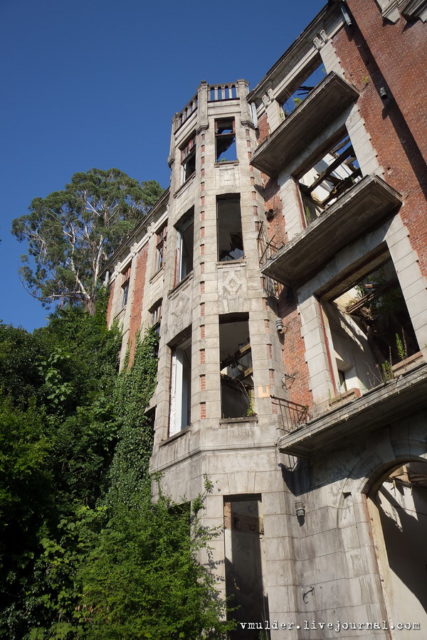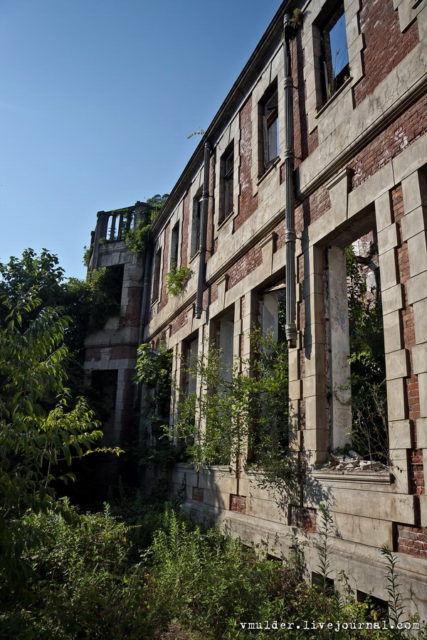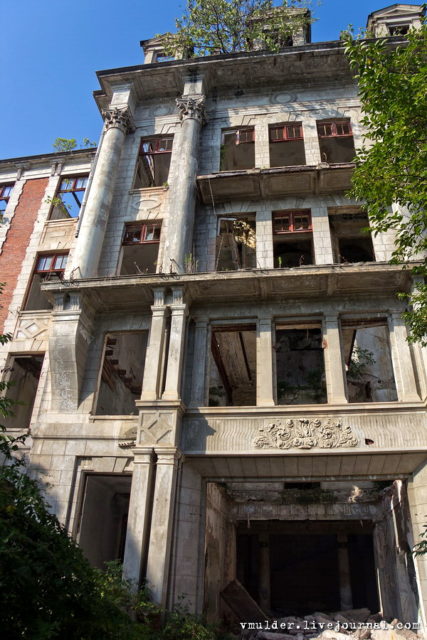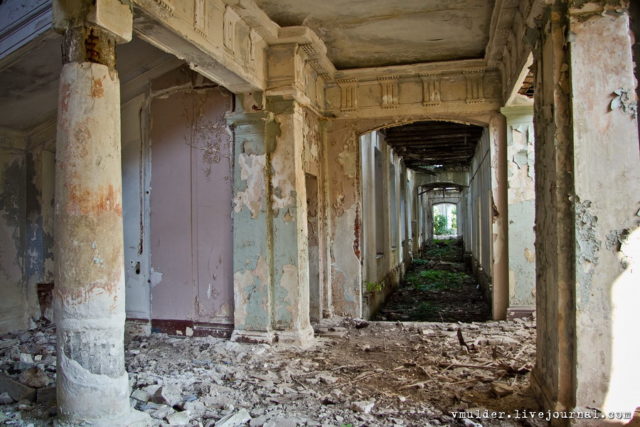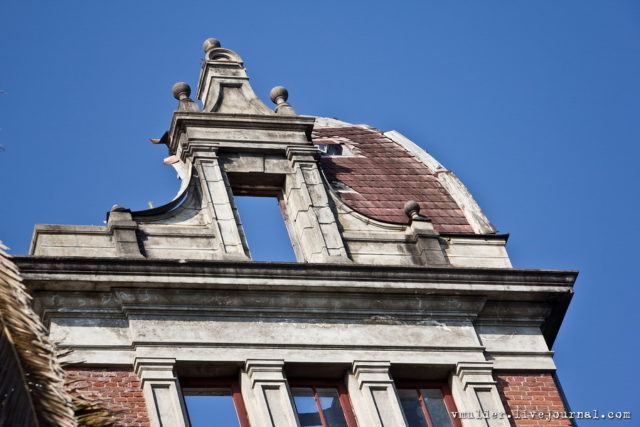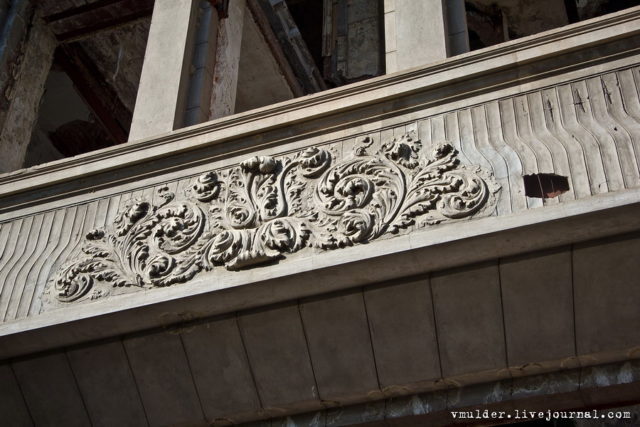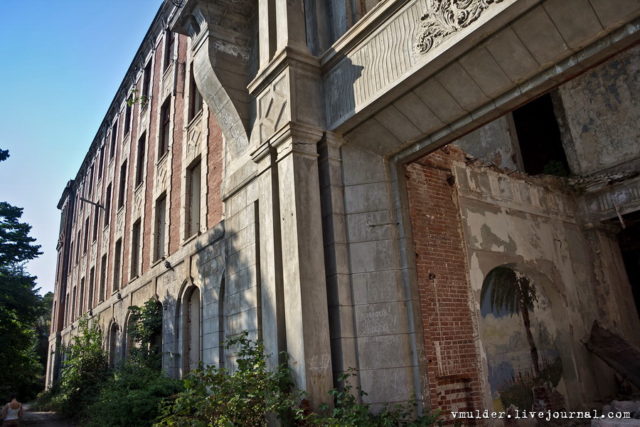 Another Article From Us: København: Phantom Ship Roaming the Seas