There are thousands and thousands of abandoned places around the world. But some of them are more interesting than others because of their alluring qualities and ghost like appearance. Here are some of the scariest ones.
Willard Asylum for the Chronic Insane
The first patient to be treated when the Willard Asylum for the Chronic Insane opened in New York in 1869 was a woman named Mary Rote, who had spent the previous 10 years of her life chained up in a room.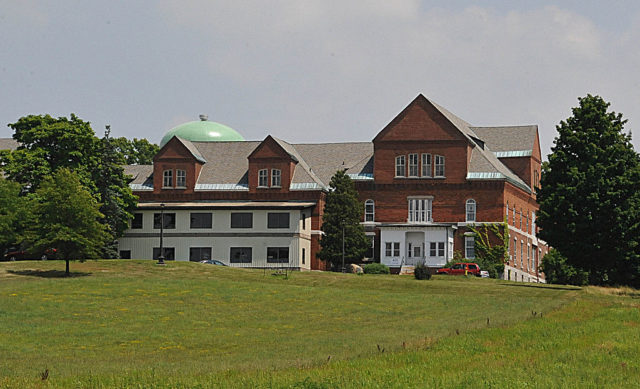 By 1890 the hospital had over 2,000 patients, and had become completely self-sufficient. Patients grew their own food and tended to their own medical needs. They even had a morgue, a cemetery and a bowling alley on site. A huge push for deinstitutionalization occurred throughout the country in the 1990s, leading the asylum's closure in 1995.
Over half of the 50,000 or so patients who called Willard Asylum their home almost died there. Since the asylum closed its doors, it has been widely recognized as a haunted location.
Mirny Mine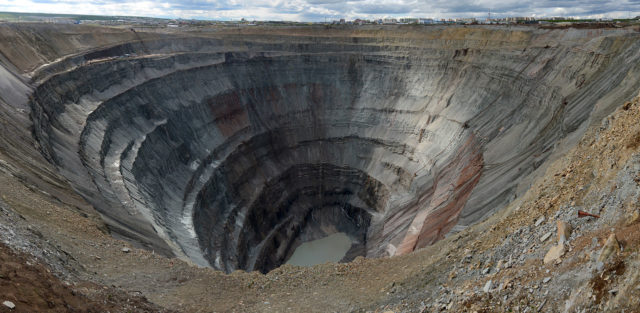 Stalin started construction on this giant excavation, the second largest man-made hole on the planet, to satisfy the USSR's need for industrial diamonds. The mine played a huge hand in transforming the Soviet Union into a global superpower following World War II.
Located in eastern Siberia, the hole is 1,772 feet deep and nearly a mile across. The vortex it creates is so strong that helicopters are not allowed to fly over it, for fear that they will be sucked into its depths, though luckily no accidents have been reported.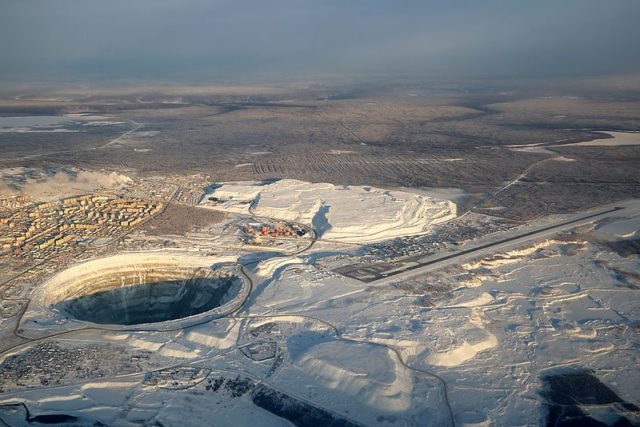 Digging deeper and deeper became increasingly difficult until operations finally ceased in 2004.
Glenwood Power Plant
Looking creepy enough to be used as a filming location for a horror movie, this power plant has been abandoned since its closure in 1963. The plant was built to provide electricity for the New York Central railroad track and became operational in 1906.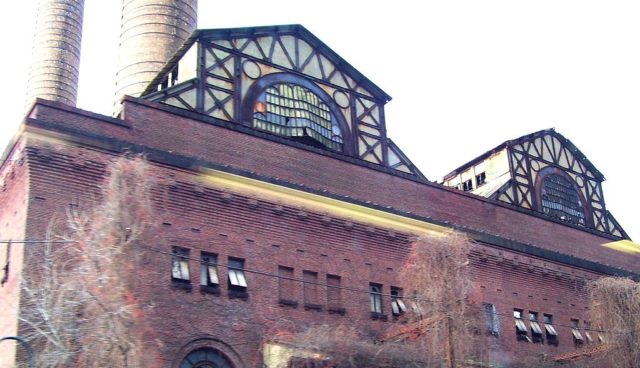 The structure has been abandoned for 50 years, and today is littered with graffiti and almost completely empty. Recently, the Goren Group started a project to convert the building into an arts-focused event complex that will include a hotel, restaurants and a marina.
Spreepark
At the time of its opening in 1969 Spreepark was the only amusement park in East Berlin, which was under Soviet rule. When the Berlin Wall fell, the park was purchased by Norbert Witte, a man with quite a story.
The carnival operator once crashed a crane into a carousel while trying to repair a rollercoaster in 1981, causing seven fatalities in Germany's worst carnival disaster ever. Despite his efforts to bring Spreepark up to western European standards, visitor numbers dwindled until the park was finally forced to close on November 4, 2001.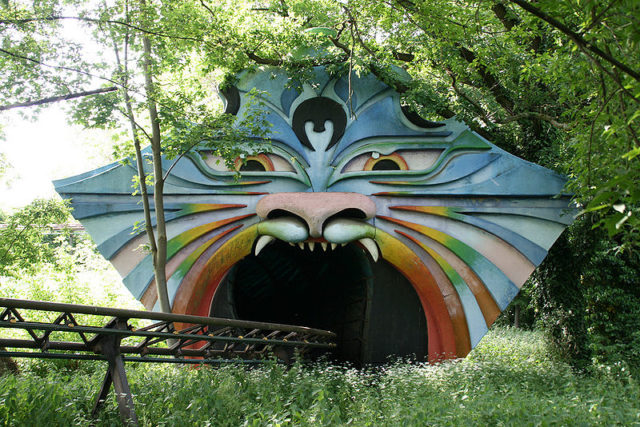 Witte would go on to be bailed in 2003 for attempting to smuggle 181 kilos of cocaine in the masts of the Flying Carpet ride. The abandoned park now serves as a spooky reminder of the past.
Florida Dome Homes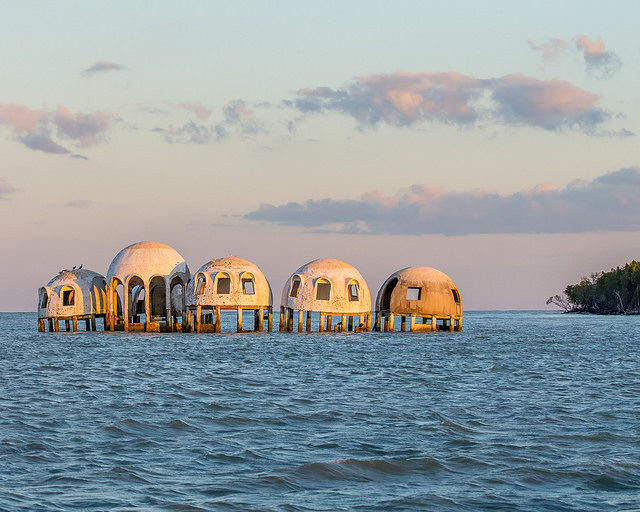 Once upon a time, these dome homes were the self-sustaining state of the art dwellings of an oil tycoon. Today they lie abandoned and run down, a mere shell of their former greatness. Oil producer Bob Lee built the futuristic homes as a vacation spot on Cape Romano for his family in the 1980s.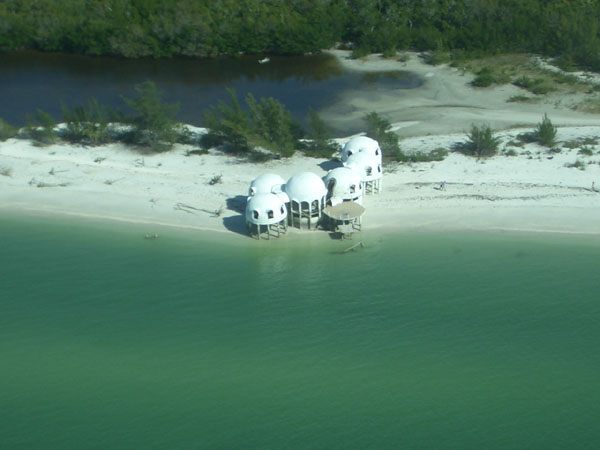 The problem with Florida beach property is that it can be susceptible to hurricanes which often plague the area. The dome homes were severely damaged several times, and after a quest to build a sea wall were denied, the property was ultimately abandoned.
Château Miranda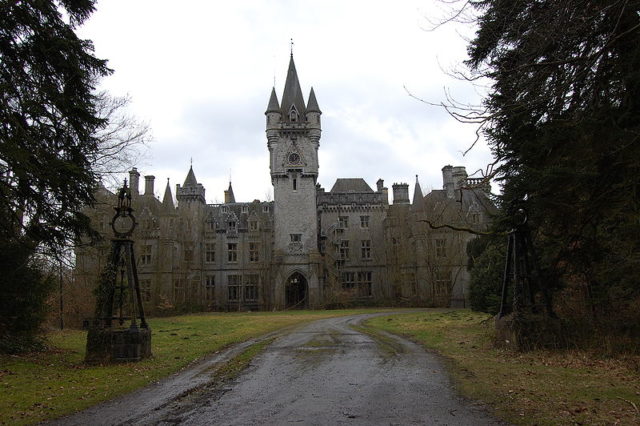 This location has become a favorite for ghost hunters, thanks to its history and haunting appearance. The stunning castle was built by English architect Edward Milner in the mid-1800s. The castle served as the summer home of the Liedekerke-De Beaufort family.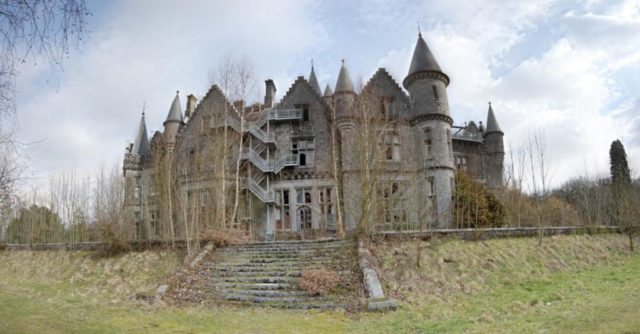 German troops briefly occupied the castle during World War II. Starting in 1950 the castle was used as a holiday camp for sick childen. The owners began looking for investors to transform the castle into a hotel, but these plans failed and Miranda was abandoned in 1991. Since then, it has fallen into despair and has been damaged by fire, storm, and looters. Owners have been seeking permission to demolish the castle in recent years, a request which has routinely met resistance.