SS United States is an ocean liner that once made and still makes America proud, even though it is fully docked and immovable.
It was initially inspired by ships from the United Kingdom. During the Second World War, the United States required service from the United Kingdom to help them transport their soldiers to the shores of Europe.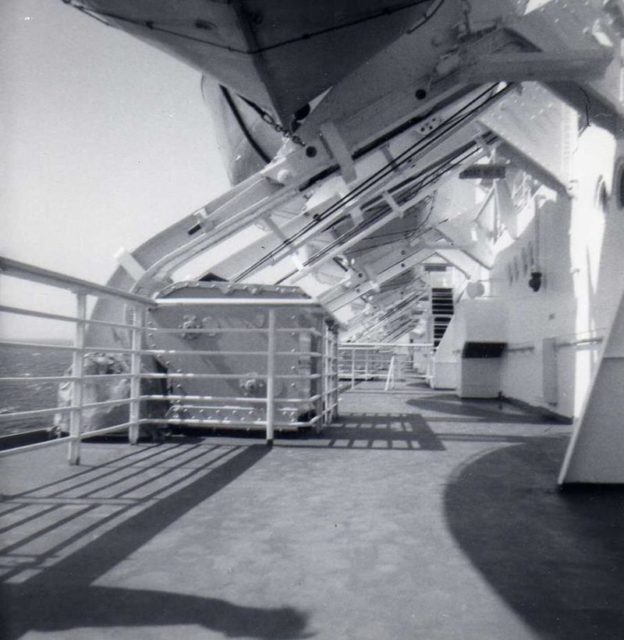 In order to do so, the United Kingdom put some of their best vessels up to the task: the famous RMS Queen Mary and Queen Elizabeth. Pleased with what they saw, the United States decided to construct a gigantic merchant vessel for themselves.
William Francis Gibbs was contacted, and the job was given to him. Gibbs's career began as an attorney until he discovered a hidden talent as a project manager.
Close to 80 million dollars were reserved, and construction was ready to begin at the docks of Newport News Shipbuilding and Drydock Company.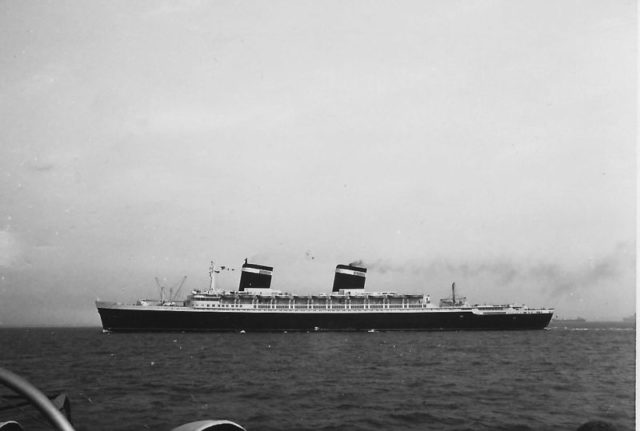 Once finished, "The Big U" was ready to set sail. She was constructed with compatibility and safety in mind – for instance, she could be easily converted into a troop or a hospital ship in times of war.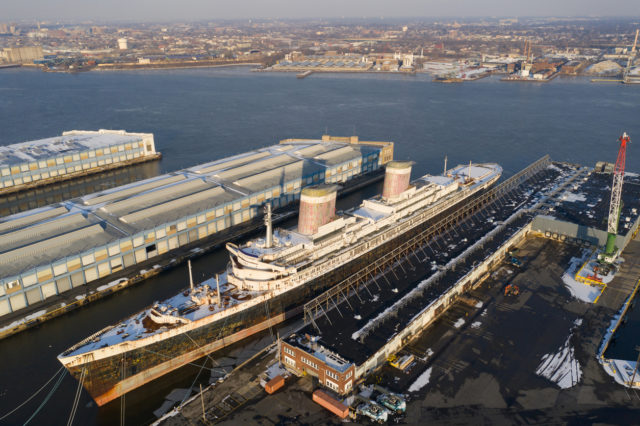 Safety measures were well thought out, and Gibbs wanted to minimize the threat of fire on board. He didn't allow any wood to be used apart from the butcher's blocks and Steinway pianos; plus, he made sure that all of the materials on board were non-flammable.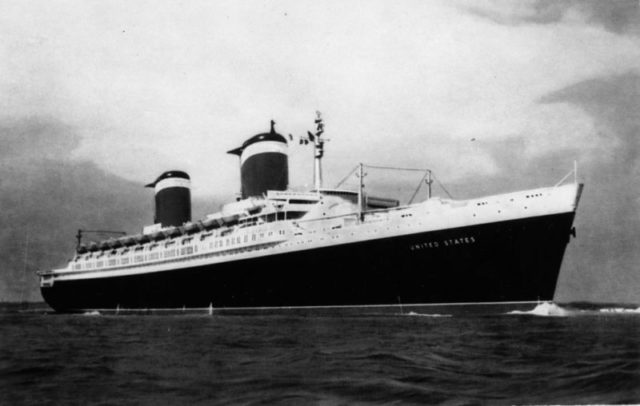 Dorothy Marckwald was responsible for designing the interior of the ship. Hand in hand with Smyth, Urquhart & Marckwald firm, SS United States had some of the most colorful and lavish interiors an Ocean Liner can have.
Murals of constellations and ocean currents adorned the walls, which were painted oyster white to stand in complete contrast with the black flooring.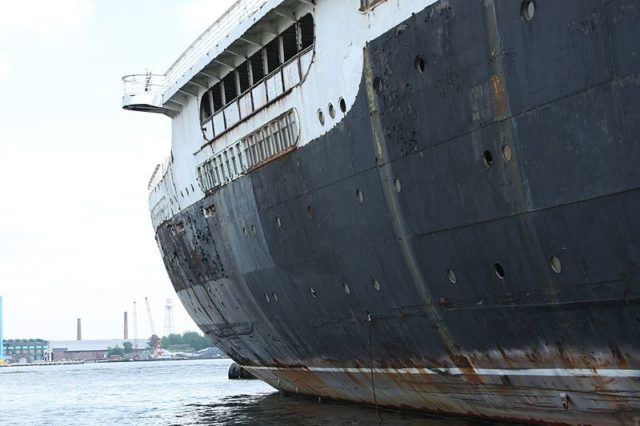 With every detail taken care of, SS United States was ready for its maiden voyage.
And so, on July 3rd, 1952, it set sail for the first time with the famous Vice Admiral Harry Manning behind the helm. Manning also served as the navigator for the celebrated Amelia Earhart.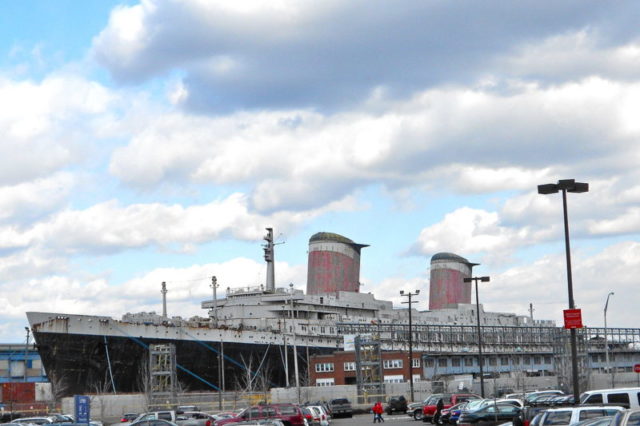 And what a speedy vessel it was. With the engines put to full power, the ship reached a speed of 36 knots – which is staggering given the fact that it was 100 feet longer than Titanic.
According to oral history, such speed was enough to keep all of the passengers inside and far from the decks where wind could have easily pushed you to the ground.
With this speed, SS United States managed to break the speed record and to earn the famous Blue Riband gifted only to the best of vessels.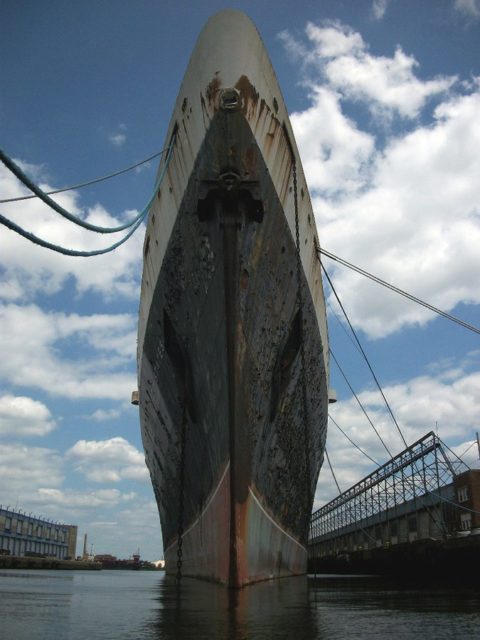 For years, SS United States served its part, but towards the end of the 1960s, the interest in ocean liners started to drop significantly. Queen Mary and Queen Elizabeth, the two ships that served as its inspiration, were retired in 1967 and 1968 respectively.
During this same period, SS United States stated to lose money. It was taken to Newport News for an overhaul, and it was decided that it was more profitable to leave it docked.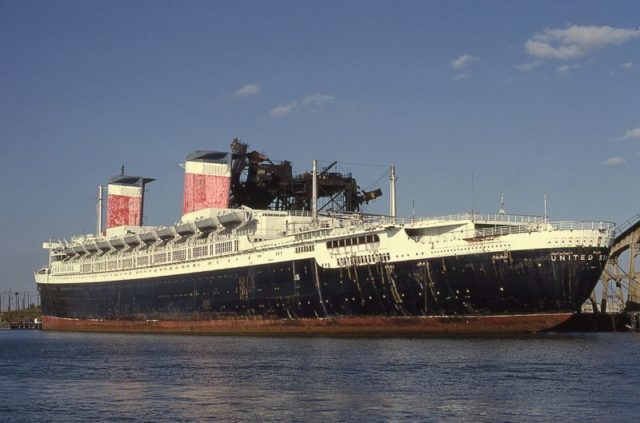 From that point on, the ship changed several owners, and ideas about what to do with it started to abound.
Despite everything, it remained docked and its furniture was sold at auction in 1984. The same fate awaited the rest of the ship. In 1992, it was put up for auction, sold for $2.6 million, and was taken to Turkey.
Later on, it was taken to Ukraine. During this period, the interior was removed completely and the once luxurious vessel was now nothing more than a skeleton.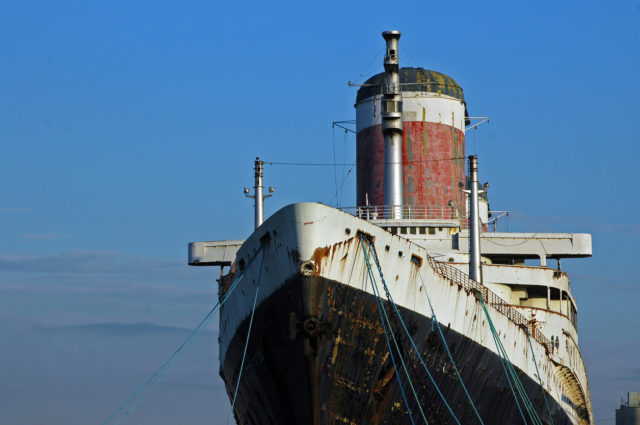 Another Article From Us: The Derelict Duke Of Lancaster
A couple of years later in 1996, it was towed to Pier 82 in South Philadelphia, where it remains to this very day. It now belongs to the SS United States Conservancy Group, which are making efforts to save the ship and to restore it to its former glory.