When you hear the words "workhouse" and "jail," you don't immediately imagine grand and stately buildings that look like they should house royalty rather than criminals. But that was the case of the Kansas City Workhouse Castle, otherwise known as Brant Castle or Vine Street Workhouse Castle.
The population in Kansas City rose from 700 in 1846 to 132,716 in 1890. With this increase, there was also a surge in crime. One class of crime was known as "vagrancy," and it criminalized unemployment, homelessness, addictions, domestic violence, scams, public drunkenness, and unpaid debts.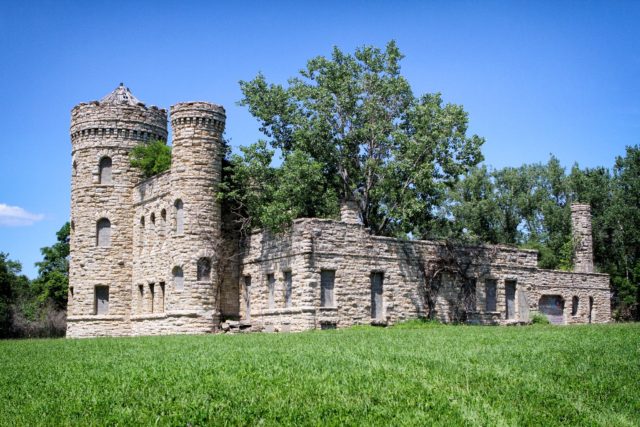 If an unemployed person was seen as "deserving," they would be helped by the city to get a job and shelter. However, those who were problematic or repeat offenders would be put in jail or the workhouse. There they would be forced to break rocks as labor to repay their fines.
The old workhouse held 70 prisoners in 1885 and was deemed to by staff to be in such a poor condition that it was an extreme fire hazard, which could result in a shocking loss of life in the event of a fire. By 1897, that number had risen to 200 prisoners, and a local newspaper declared the prison "a disgrace to any [civilized] city."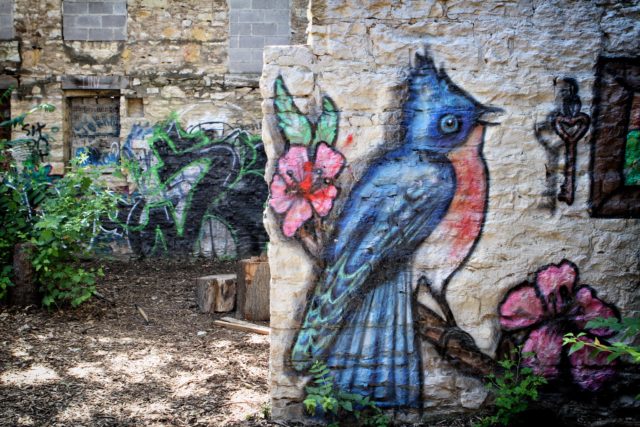 When the new workhouse was designed, it was essential that it combined high-security incarceration, opportunities for prisoner productivity, and a decent standard of living. James Oliver Hogg and A. Wallace Love designed the building, with input from Major Alfred Brant, who would go on to be superintendent.
The initial budget was $15,000, but it cost that for the building alone, and the steel cells required another $7,000 expenditure. A location on Vine Street was chosen because it was right next to yellow limestone deposits that could be quarried by the prisoners to provide building materials for the workhouse.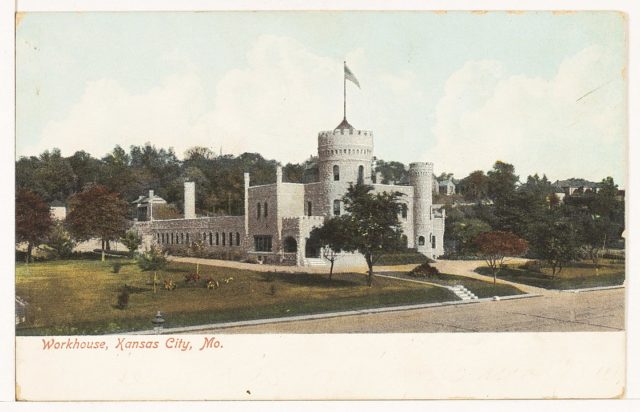 Sixteenth-century Europe's Romanesque Revival style was used in the building's design, a style that was popular among the upper-class of Kansas City at the time. The intention was for the completed structure to be "a commodious and imposing structure" with an emphasis on sanitation.
The castle's walls were made of limestone two-feet thick and mortared with concrete. To deter tunneling, three additional layers were placed on the ground: a layer of concrete, one of 1/8″ steel, and an interior floor of concrete.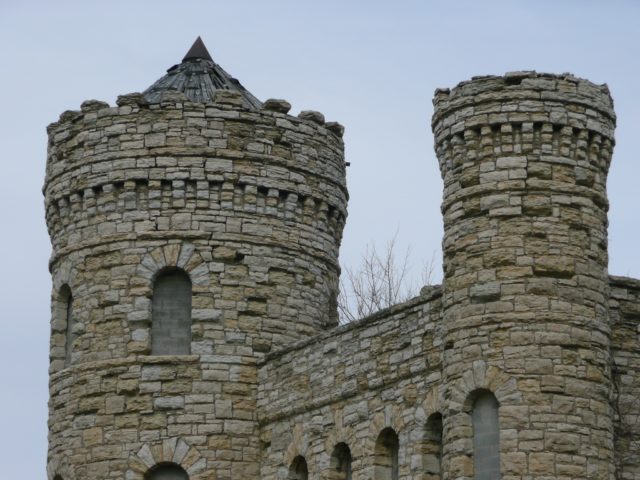 The workhouse was two-stories high with towers extending another 20-feet above the roof. On the first floor were dining rooms, kitchens, the superintendent's office, and cells for boys. The second floor held the women's cells and bathrooms.
The rear of the castle was only one story high, and that's where the men were housed. It was decided to keep them separate from the boys so that the younger generation might not find themselves learning from hardened criminals.
Inmates were put to work, with men laboring for the public works department while women sewed army uniforms.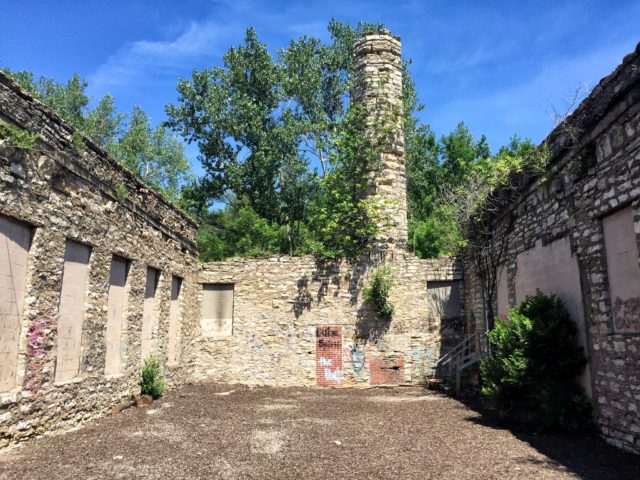 Dr. Brant was very proud of his new building. He envisaged that it might one day become a reformatory of some sort, and he even had a schoolroom with blackboards where he would teach the young boys.
When the first inmates arrived in December 1897, Brant insisted that they were all cleaned up of their previous squalor with fresh baths and new clothes. However, his good intentions inevitably didn't last. Corruption and cruelty swiftly infiltrated the workhouse.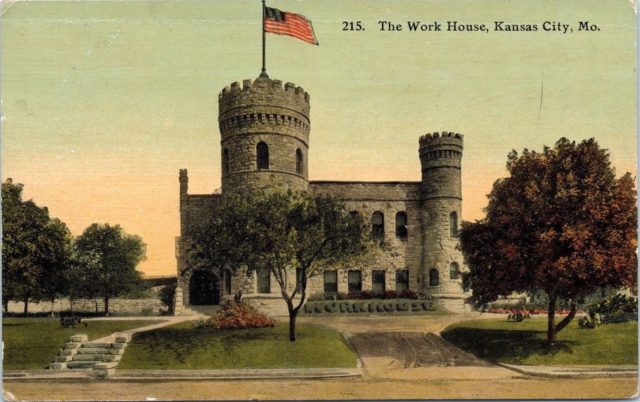 In 1903, a local newspaper detailed how political cronies were recruiting inmates to do small jobs for them. Although each job was considered "peanuts," they were carried out on a mass scale, meaning they became a problem for the city. There were also reports of prisoners being badly mistreated, enduring terrible food, and suffering deplorable living conditions.
In June 1911, all of the male prisoners were moved to a new jail with a new superintendent who believed fresh air and hard work would rehabilitate more men than close confinement where they were encouraged to idleness. Initially, the female prisoners remained, but by 1924, the workhouse was empty of inmates.
Over the following years, the building was used for different purposes, including a city storage facility and a Marine training camp. It was fully abandoned in 1972. After that, it fell into ruin. The roof and interior floors collapsed. Trash and vegetation invaded every space, and street art covered the walls.
The building was added to the Kansas City Register of Historic Places in 2007, preventing it from being demolished, but leaving it as a dangerous ruin.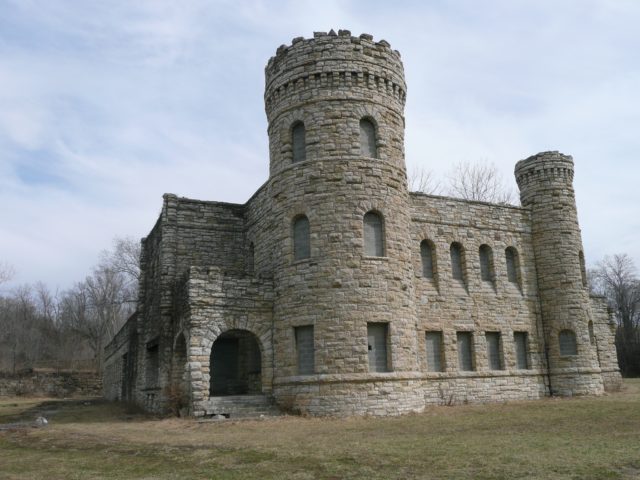 After decades of misuse, the castle had an unexpected lease of life when Daniel and Ebony Edwards decided that they would combine their wedding plans with a project to turn an unloved building into a community center.
Thanks to crowdfunding, volunteers, and $12,500 from a Community Capital Grant Fund, 62 tons of trees and trash were removed from the site. On June 8, 2014, the couple held their wedding there. However, a loss of investors meant that the castle was abandoned once again after the event.
Luckily, in its renewed state, it appears that the castle may have a future. In January 2020, it was agreed that $1.2 million of tax money would be put towards turning the workhouse into an event space while the surrounding land is repurposed as a housing development.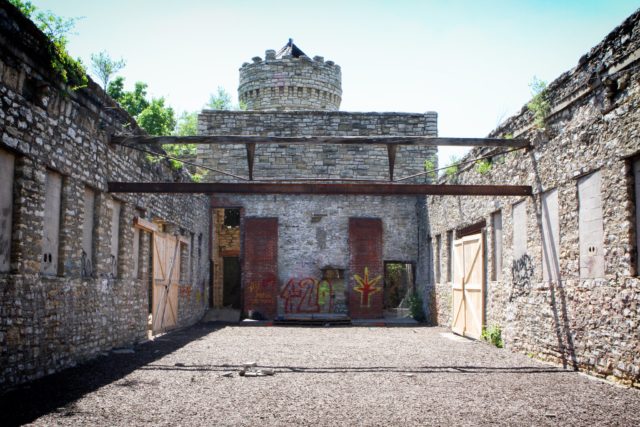 Kelly Ludwig, the photographer in this article, managed to capture the beauty of this building before access was restricted. A big thank you to Kelly for allowing us to share these photos with our readers and related the history of this place.
Kelly Ludwig is a graphic designer, a collector of self-taught art, an instructor at the Kansas City Art Institute, and a traveler. She has also created two travel apps for the iPhone: Best Road Trip Ever and Road Trip 66. You should check out more of her fantastic work on her website.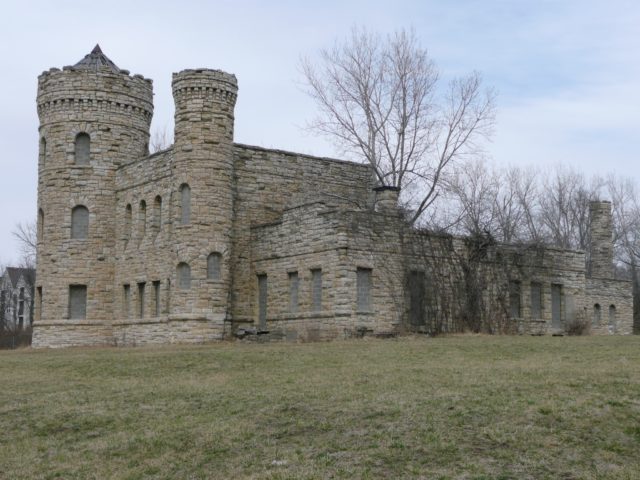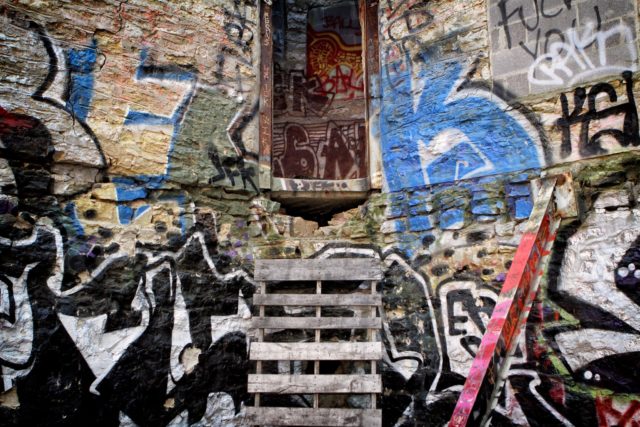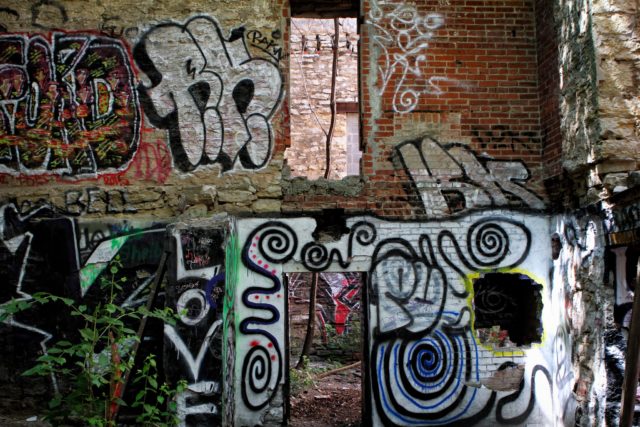 Another Article From Us: Abandoned Water Park – Ho Thuy Tien, Vietnam