Surprisingly, this small Polish village has its own castle, named (in Polish) Zamek Łapalice.
From its appearance, this impressive building might remind you of a majestic structure harking back to medieval times. However, the first stone in its construction was only laid in 1979.
Łapalice village has a population of approximately 780 people and is located in northern Poland, 40 kilometers (almost 25 miles) from the center of Gdansk.
The settlement was founded in the second half of the 16th century. During the German occupation in WWII, its name was temporarily changed to Lappalitz.
Łapalice was a project dreamed up by local artist and sculptor Piotra Kazimierczaka. He imagined a grand estate including a workshop, a swimming pool, 12 towers, and a ballroom.
In 1979, Kazimierczaka managed to secure permission to build a 170-square-meter (203-square-yard) apartment building overlooking a nearby lake, and construction began.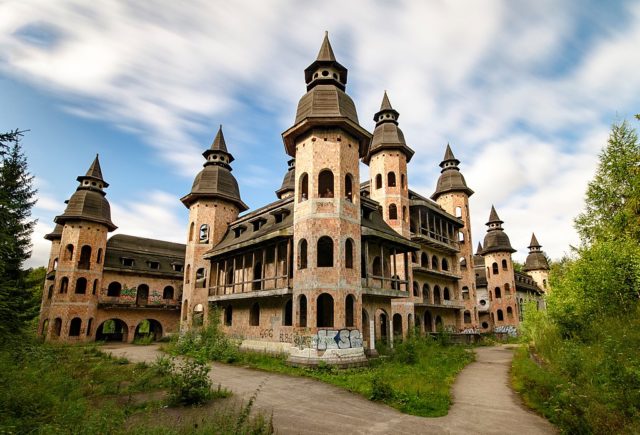 Unfortunately, Piotra was unable to confine his vast project to the 170 square meters of land which had planning permission. Instead, the brick building ended up occupying 5,000 square meters (about 1.2 acres), including gates and towers.
Despite massively overstepping his planning boundaries, such a grand scale allowed Kazimierczaka to build his dream castle that consisted of 52 rooms, 365 windows, a pool, and a huge ballroom.
But the project was doomed when Kazimierczaka realized that he did not have enough funding to complete his project.
In addition, in 1991, the government noticed that the building under construction fell far outside the boundaries described in the building permit.
Construction was halted when the power plant cut off electricity to the site. After that, the castle was fenced off, and the whole project abandoned.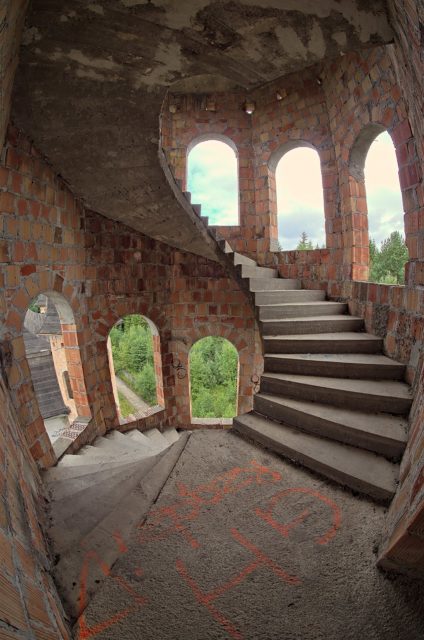 In 2001, Kazimierczaka's furniture business was affected by flooding, which depleted his funds further. In 2006, Piotra was ordered to demolish the building, as the final structure was illegal due to planning violations. However, Kazimierczaka didn't even have the funds to carry out the demolition.
As a result, the castle remained abandoned and unfinished.
While it might not be the artist's dream home, nevertheless this unfinished castle is a fairly popular place in Poland.
However, having been abandoned for several decades, it has become unsafe. Its attractive brick walls are at constant risk of collapsing, and the interior is decorated with more and more graffiti every day.
As such, visitors to the castle must be extremely careful.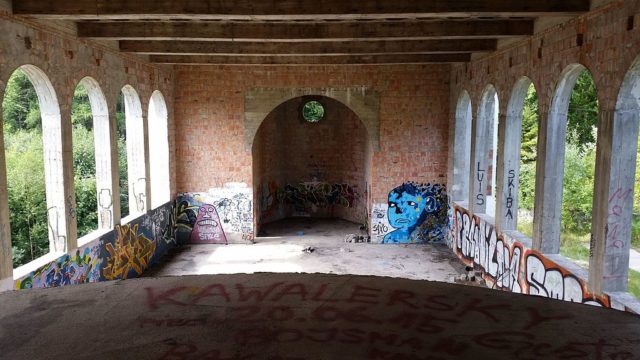 The fate of this place is still hanging in the balance as a lot of legal wrangling is going on.
Kazimierczaka has been repeatedly ordered to submit new documentation that matches the layout of the 5,000-square-meter building more accurately than the plans for the 170-square-meter building that he initially submitted.
Some documentation was late, some was incomplete, all of it was unacceptable.
A decision to demolish the castle has previously been issued, but Kazimierczaka appealed, and the fight goes on.
Meanwhile, careful tourists and explorers can still visit the site and imagine what it might have looked like if the project had been completed as the artist intended.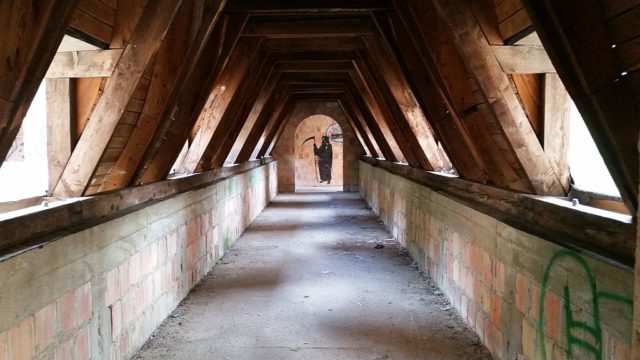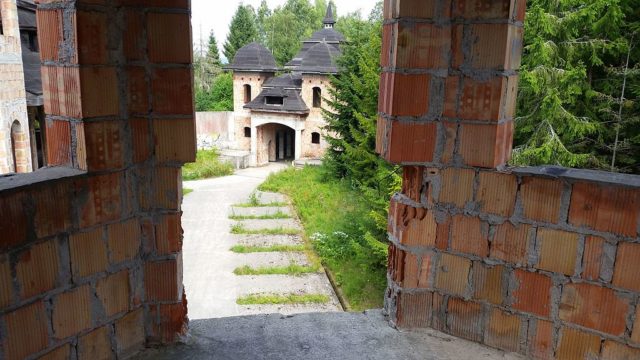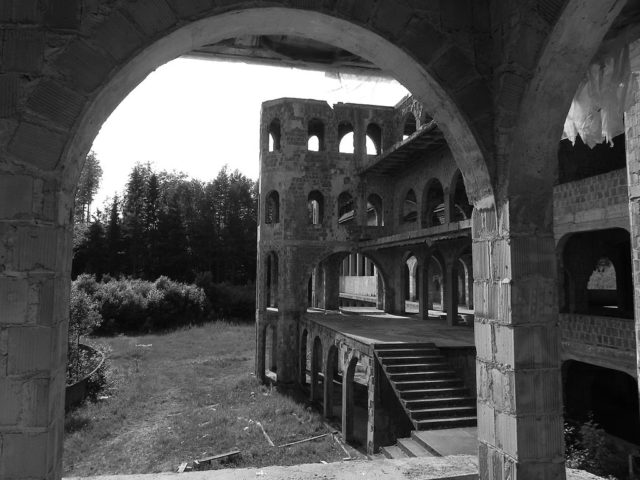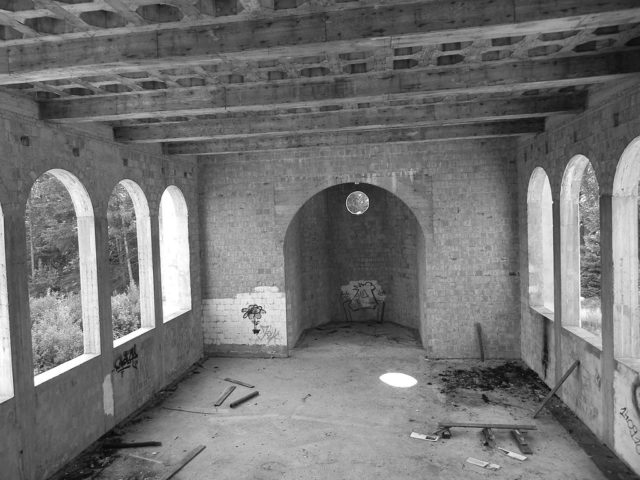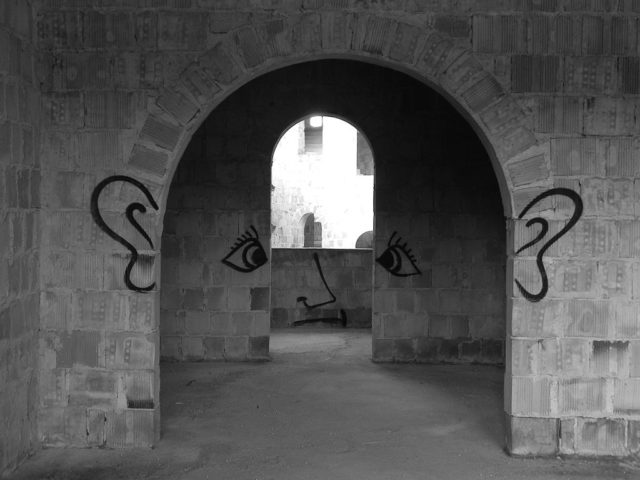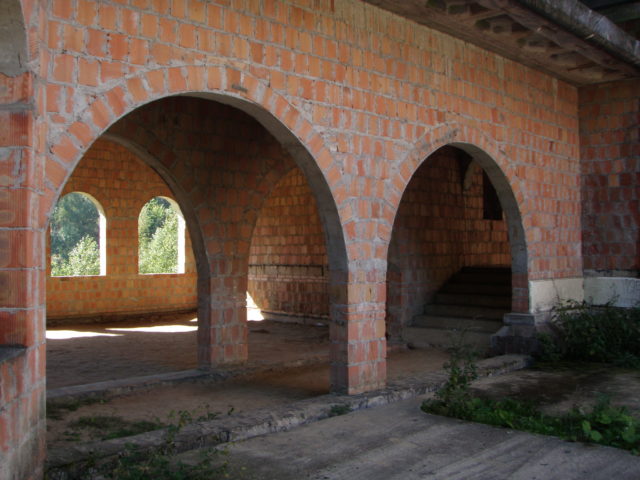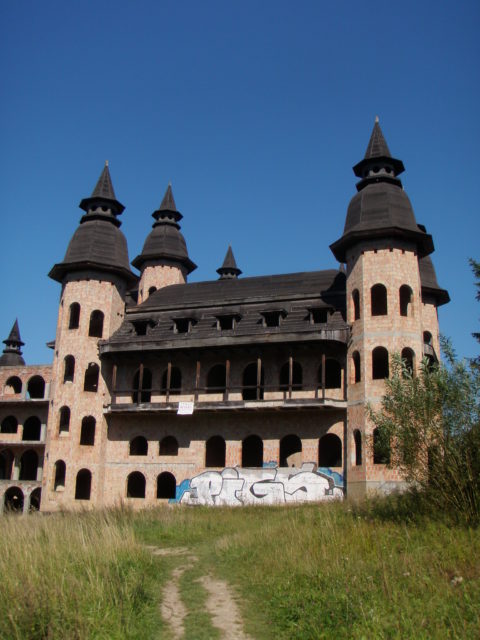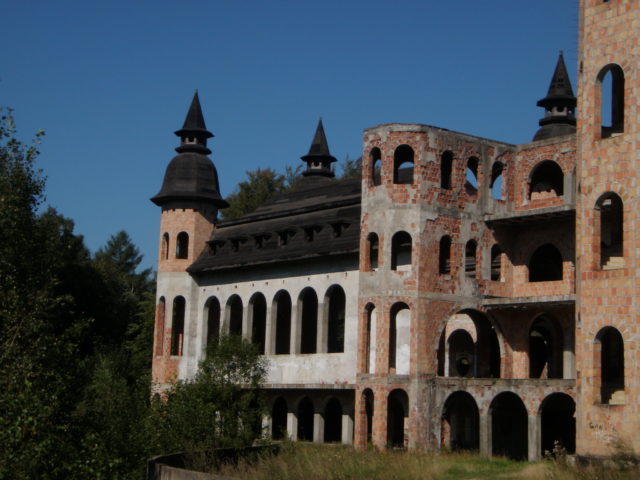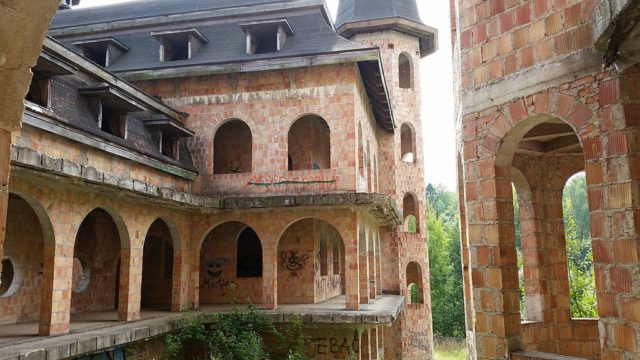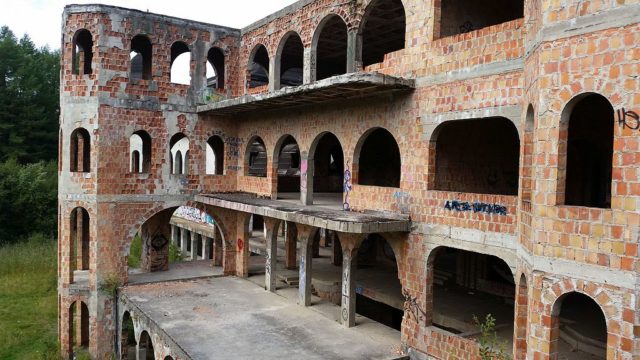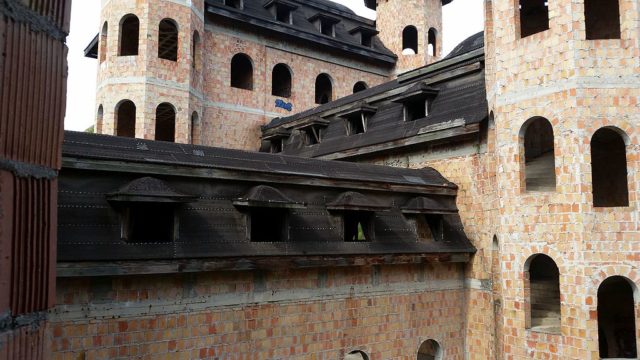 Another Article From Us: Amazing Images of The Pearl of Żeliszów