Looking for a romantic place to spend your honeymoon? Look no further than the abandoned (and now demolished) Penn Hills Resort! The once-thriving honeymoon resort that featured floor-to-ceiling carpets, round beds, heart-shaped bathtubs, and wedding-bell-shaped pools began rotting away in Analomink, Pennsylvania before a fire eventually burned the entire place down.
Passion in the Poconos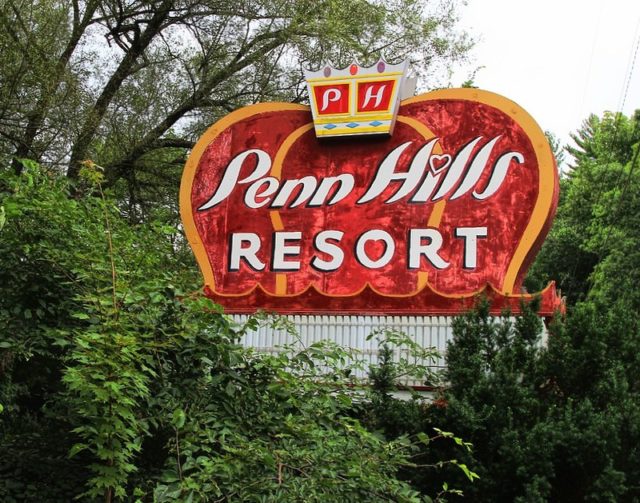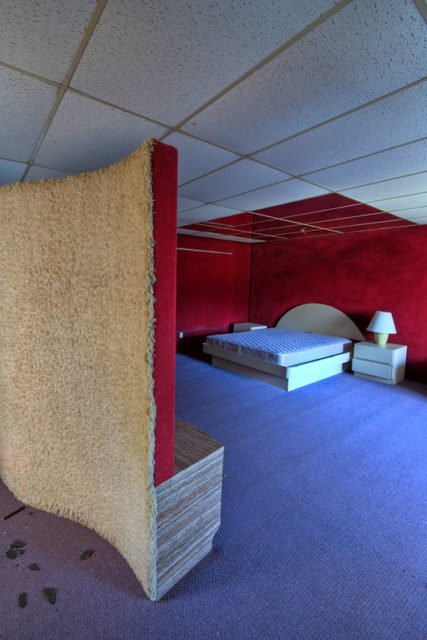 The Poconos might seem like a strange place to have a honeymoon resort today when most people tend to go somewhere tropical to celebrate their nuptials. But in the 1940s the go-to honeymoon destination for newlyweds were the luxurious love-themed resorts in the Poconos.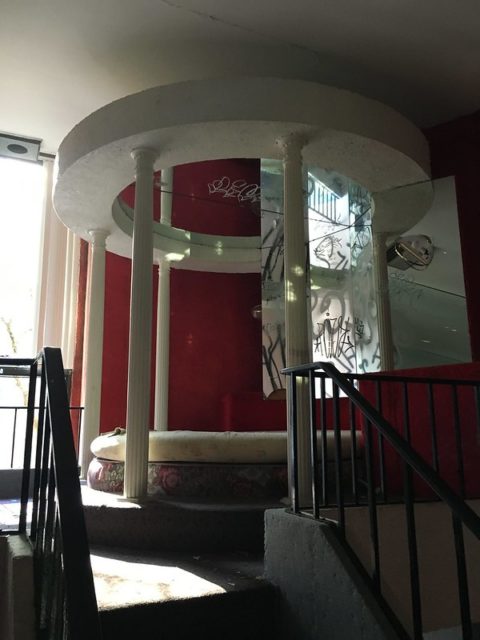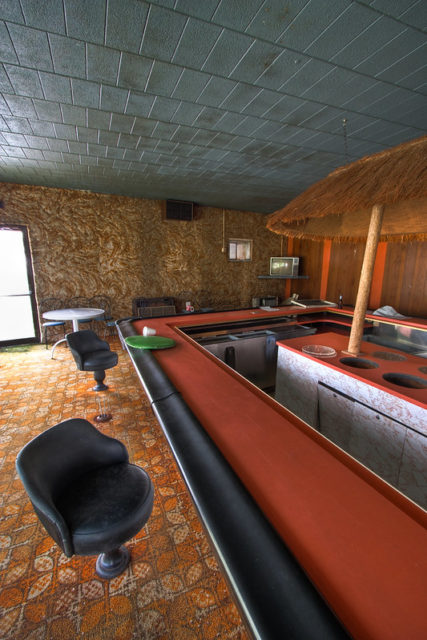 By the end of the 1940s, honeymoons had become increasingly popular as sex was considered less taboo than it had at the beginning of the Second World War. The Poconos was seen as a luxurious destination for these honeymoons because the area had beautiful mountains, streams, and forests. Soon, ski resorts and water parks were popping up throughout the Poconos, attracting tourists from all over the country.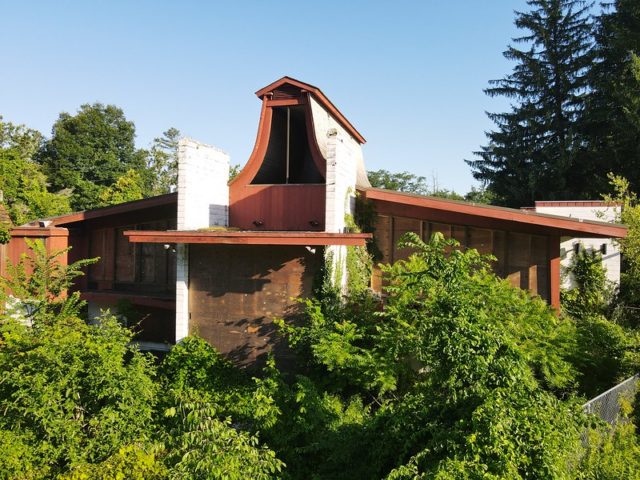 By 1963, Life magazine had dubbed the Poconos the "Honeymoon Capital of the World." Poconos was a major rival to Niagara Falls as a honeymoon destination, attracting over 100,000 couples a year. As such, love-themed resorts began popping up all throughout the area.
Penn Hills was a plush resort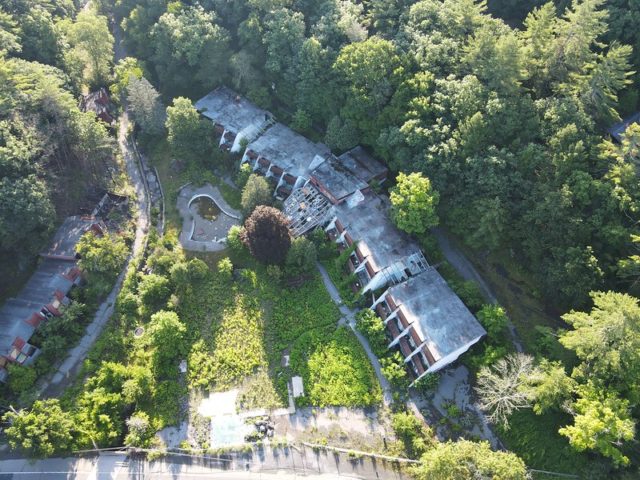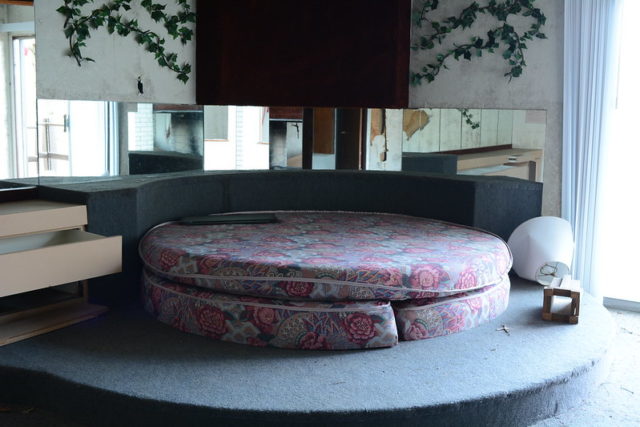 One such resort that sprung up from this honeymooning boom in the Poconos was Penn Hills Resort. Located in Analomink, Pennsylvania, Penn Hills was originally founded as a tavern in 1944, but grew into a hotel with over one hundred rooms by the 1960s.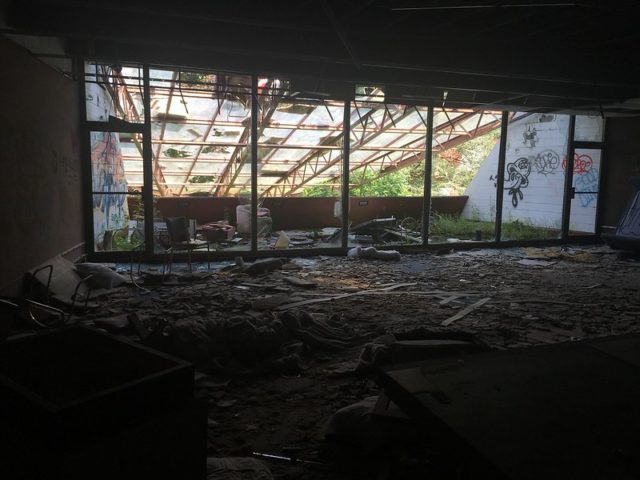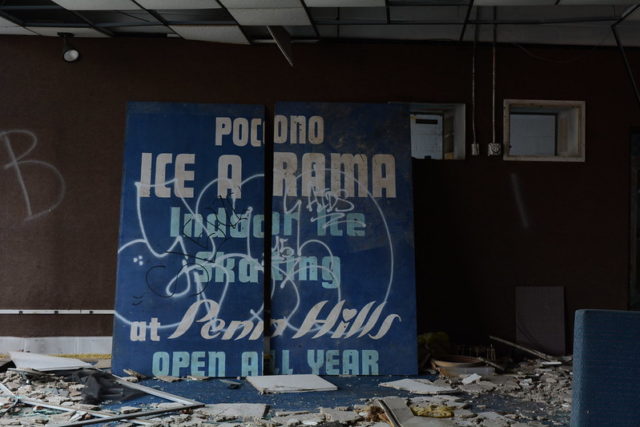 In its prime, Penn Hills Resort featured two in-ground pools, an ice-skating rink, a golf course, and private tennis courts. The resort also prominently featured colorful cube lampposts from the 1964-1965 World's Fair in Queens.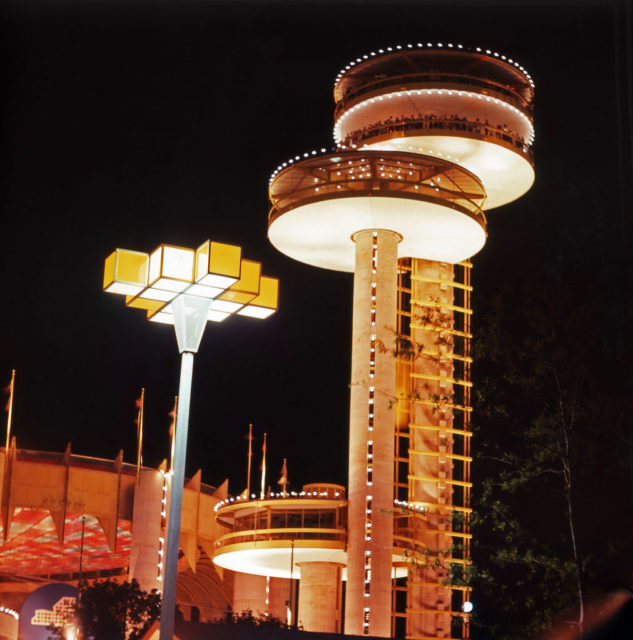 The guest villas were decorated in peak 1960s/1970s fashion. Each villa featured floor-to-ceiling carpeting, round beds, mirrored ceilings, and a heart-shaped whirlpool jacuzzi for the ultimate romantic experience.
Decline and closure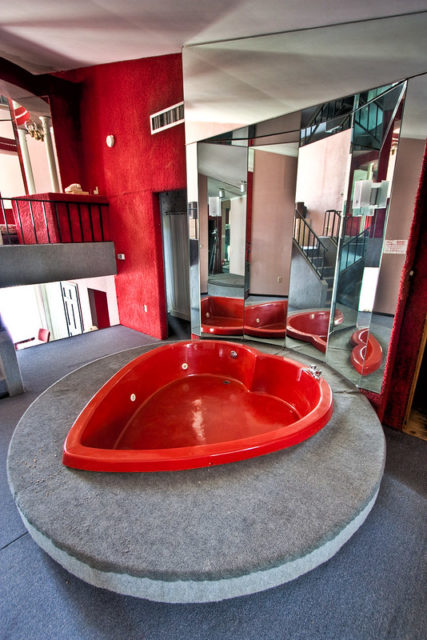 By the 1990s and the early 2000s, all love-themed resorts found in the Poconos were beginning to suffer. Bookings and reservations declined as visitors began looking for more modern options. Upkeep costs began exceeding the revenue being made by many resorts throughout the Poconos.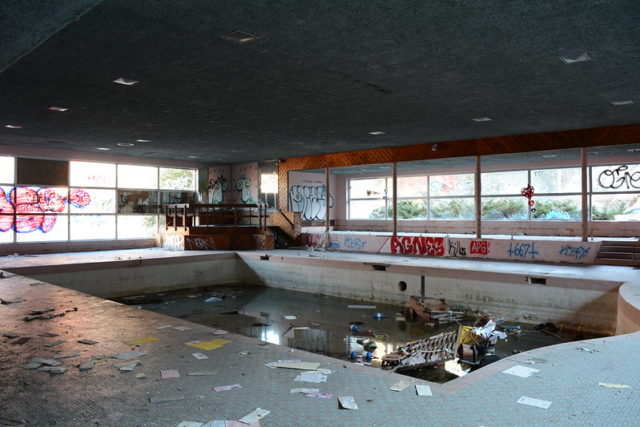 In 2009, the last of the Penn Hills co-founders, Frances Paolillo, died at 102-years-old. Less than two months later, Penn Hills closed its doors for good and was subsequently abandoned. Upon closure, Penn Hills owed Monroe County more than $1.1 million in back taxes. Penn Hills employees also never received their final paychecks.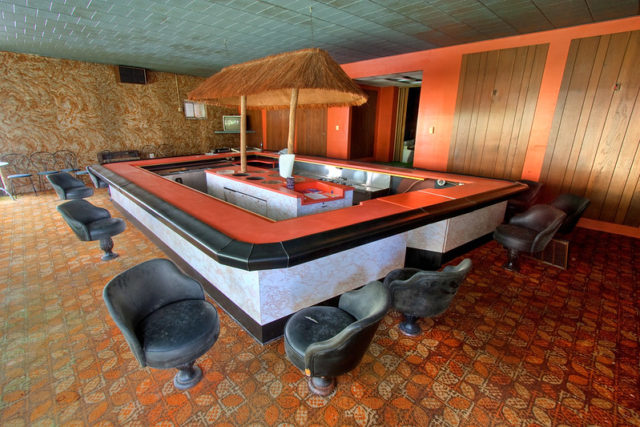 It came as no shock to anyone in Monroe County that Penn Hills Resort was destined to close its doors eventually. The resort looked increasingly run-down in the years before its eventual closure, despite the fact that it still was taking reservations until 2009.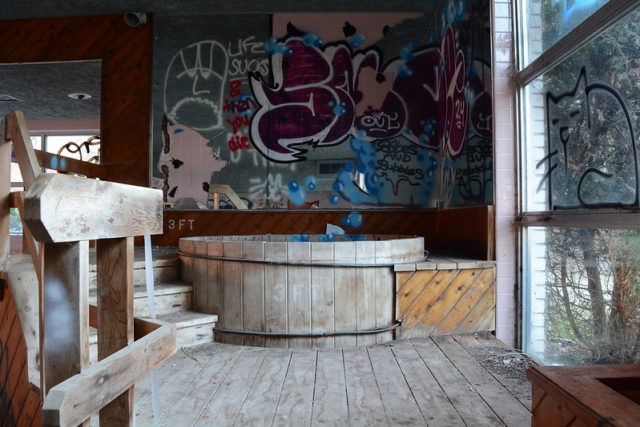 Several employees reported only a handful of guests would be at the resort on the weekends. One employee said, "It's like we work for a haunted hotel. People check in and check out within 15 minutes. They say, 'I don't want to stay here. It's not what I expected.'" Penn Hills was not properly maintained for a very long time, even before it closed.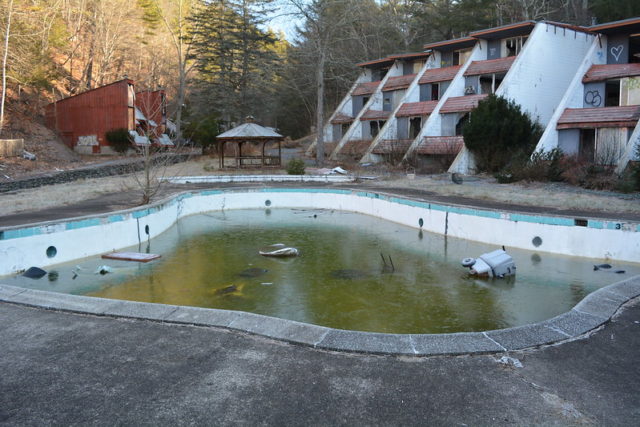 By 2012, Monroe County had sold several smaller bits of Penn Hills. The golf course was purchased by Stroud Township and became a nature preservation. However, the majority of the resort remained unsold, rotting away and open to vandals.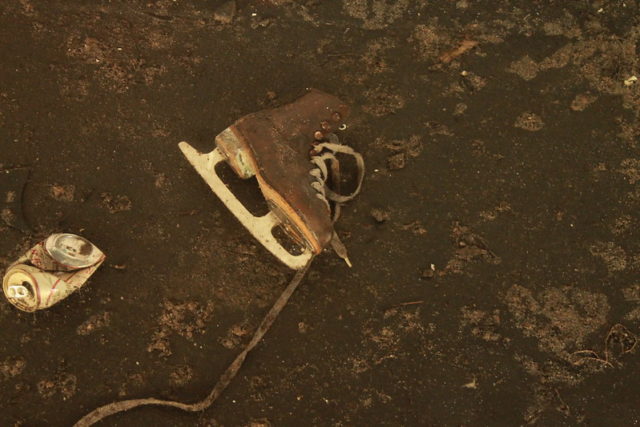 In September 2017, the main building of the resort burned to the ground. In September 2020, arsonists had destroyed most of the remaining buildings. Today, all original Penn Hills buildings, except for one, have been demolished.
The manifesto of a maniac?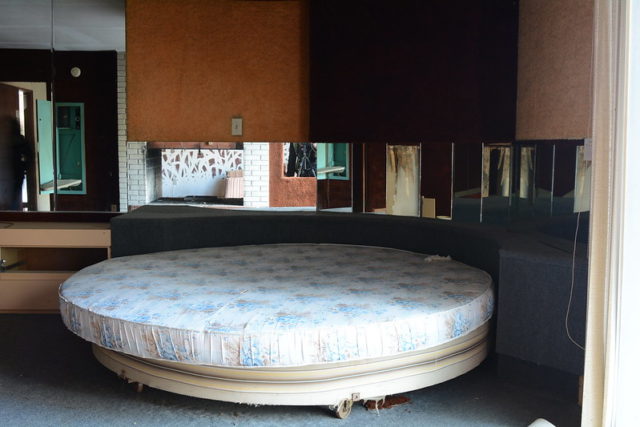 More from us: Pines Resort: A Now-Decaying Summer and Winter Getaway in the Catskills
The Penn Hills Resort made headlines in October 2014 when police searched the abandoned resort during a manhunt in an attempt to find Eric Frein. Frein was responsible for an attack on the Pennsylvania State Police barracks in September 2014, which resulted in an extensive manhunt lasting 48 days.
There were rumors that Frein had scribbled his manifestos on the ice rink walls. If that was true, such writing has now been razed to the ground. Frein has since been captured and sentenced to death. The resort that was meant for newlyweds is now just a distant memory.